Well, I have decided to write a post on how to repair corrupt WMV files. This is because after I went through a practical scenario, I found that there are several people whose WMV file has become corrupted and looking for a solution. So, I am going to provide some easy and working solutions to fix corrupted WMV file.
Let me give you a straightforward solution to you guys that using WMV File Repair Tool, you can easily repair corrupted WMV files.
To fix WMV videos, we recommend this tool:
This software will repair flickery, stuttery, jerky, unplayable videos and supports all popular video formats. Now repair your corrupt and broken videos in 3 easy steps:
Try this Video Repair Tool rated Great on Pcmag.com.
Click Add File to add the video you want to repair.
Select Repair to start the repair process and save the repaired video on the desired location after the repair is done.
I am recommending you to use this tool because this tool offers you to:
Repair corrupted, inaccessible, broken, or damaged WMV video file formats easily
Not only repair WMV file format but also other video file formats including MP4, AVI, AVCHD, F4V, M4V, MPEG, MTS, M4V, FLV, F4V, etc
Preview the repaired .wmv video files before you save them in your preferred folder
Easy to use interface
Completely trusted and 100% safe and secure to use
I know you must be looking for its steps to repair corrupted WMV files, well, you will get to know its user guide below. But, before that, I would like to share with you the scenario I found through the user who actually inspired me to write a blog on this topic.
Practical Scenario
I have a .wmv file that is 14 min long according to MediaInfo but only will play the first 5 minutes regardless of what players I use. I have tried converting it to other formats using asfbin, Freemake, etc, but only the first 5 minutes get converted. Windows Movie Maker won't even open the file. What is wrong and how do I fix this? What software can I use to get the full 14 min?
Thank you in advance for your help!

Source: https://forum.videohelp.com/threads/371732-How-to-repair-a-damaged-wmv-file
About WMV Video File Format
Windows Media Video (WMV) is a video compression format that uses Microsoft's Advanced System Format (ASF) container. As WMV files are generally packed into the AVI or Matroska container, these containers can have any file extension such as MKV, WMV or AVI.
WMV video files are generally playable on Windows media player but they are not reachable by Mac QuickTime player or any other Apple device.
WMV files use Microsoft's Advanced Systems Format (ASF) container format and are therefore very similar to ASF files, which is another file format developed by Microsoft. WMV video is mainly playable on Windows media player but not readable by Mac QuickTime player or other Apple devices.
What Causes WMV Video Files To Become Corrupted?
There are several reasons due to which the WMV file gets corrupted. Following are some of them:
The WMV file has been attacked by the malware
The file storage that contains the video could have been corrupted
File format has been altered
The header of the WMV file could have been corrupted or altered
File corruption while conversion, editing or processing
Transfer or copy process of the WMV file was halted in between
Any conflicts in the commands while playing the video
Apart from these, there could be other several reasons for a WMV video file corruption or damage issue. However, one can easily repair corrupted WMV files which I will discuss further in this blog.
How To Repair Corrupted WMV Files On Windows/Mac?
As I have already mentioned that WMV File Repair Tool is the best repair solution to fix corrupted WMV files easily. This is the professional recommended solution to easily repair corrupted/damaged WMV video files.
This tool allows you to repair damaged, corrupted or inaccessible video files from different storage media like memory cards, flash drives, SD cards, hard drives, and others.
It is easy to use and compatible with both the Windows and Mac operating systems.



* Free version of this program only previews repaired videos.
Now, let's move on to the steps to fix corrupted WMV file…


Step 1: Download, install and launch Video Repair software on your system. Click on 'Add Files' to add corrupted video files.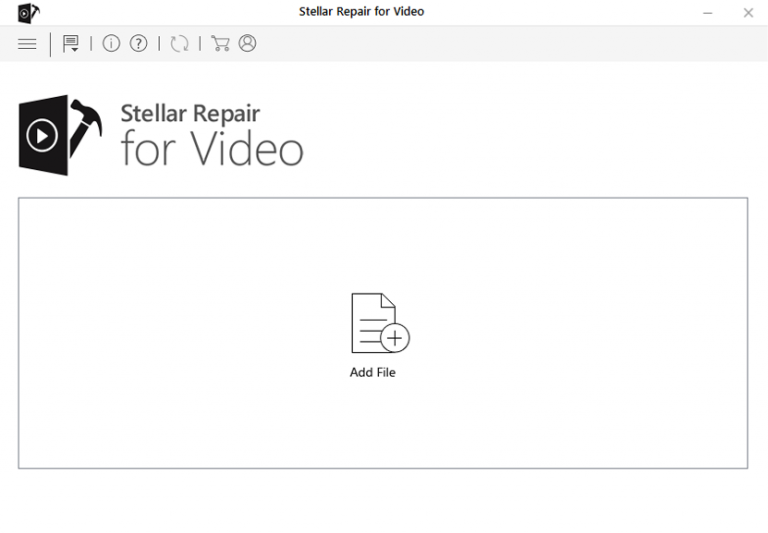 Step 2: Click on 'Repair' button to begin the repairing process. This start repairing your added video files one by one.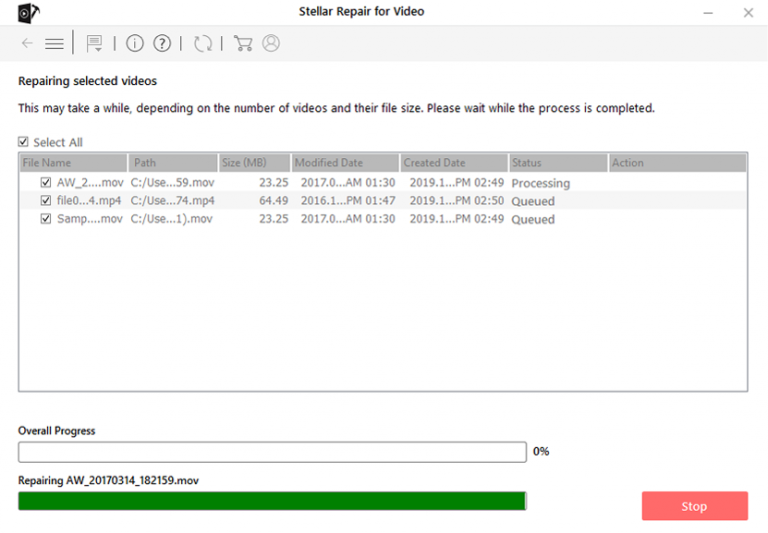 Step 3: You can click on 'Preview', in order to preview the repaired video file within the software and click on 'Save Repaired Files' button to save the repaired videos at desired location.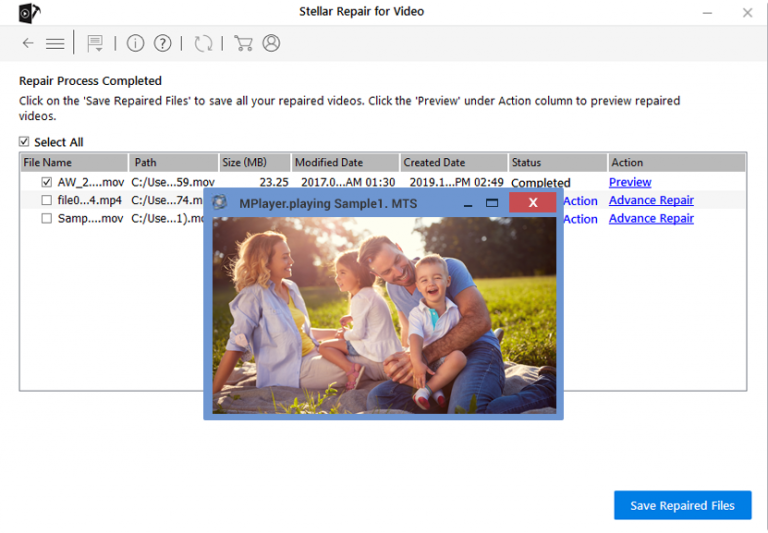 Some Alternatives To Repair Corrupted WMV Files
Solution 1: Play WMV Video In Another Media Player
Sometimes it happens that WMV files do not play in any specific media player, so the solution you must try at that time is to play WMV videos in another media player. Another media player may include VLC Media Player, Flip4Mac Media Player or Winamp Media Player.
For example, if you want to play or open WMV file in VLC player, then follow the steps below:
Step 1: First of all, you have to select and then right-click on the corrupt .wmv file and then click Open with.
Step 2: Next, you have to then choose VLC Media Player.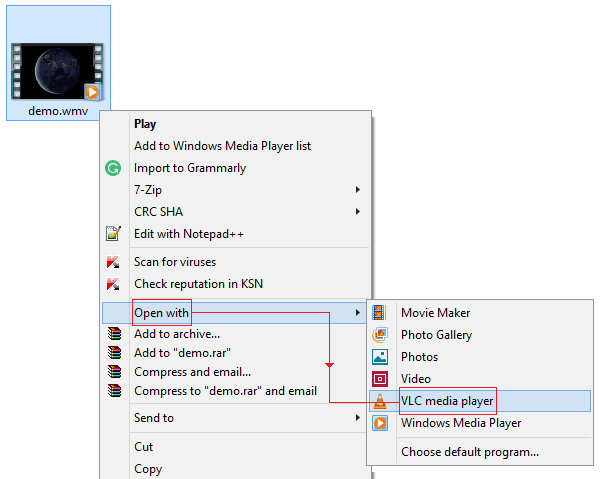 Step 3: The corrupt .wmv file which was not playing in Windows Media Player will start playing in VLC Media Player.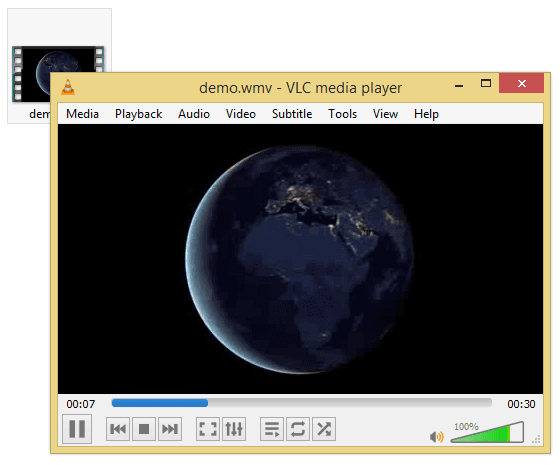 Solution 2: Get The Supporting Codec For Media Player
There are some chances that the preferred media player you are using does not have the supporting codec to play the .wmv video files. For this, you can download the WMV codec or you can also buy a complete codec pack for your system from a secure provider.
Solution 3: Convert WMV To Another Video File Format
If you notice that your WMV has been corrupted then you can easily convert the .wmv files to any other video file format. It can make the videos playable if converted to other file formats. You can use any secure online tool for converting the WMV file to AVI or MP4 format. Also, you can use VLC Media Player if you wish to convert WMV files.
Solution 4: Download the WMV Video Again
Sudden system shutdown during downloading the video or any other interruption during transferring the videos can sometimes cause video corruption issues. In that case, it is better if you try to again download or transfer the videos from the source to the preferred destination.
Solution 5: Update PC Drivers
Graphic cards and system video drivers are updated with the Windows update. If you are playing videos in the system and getting an issue then the major cause would outdated system drivers.
So, if you have not updated your Windows recently then make sure that you do it. For this, you can simply install updates automatically or do it yourself via Device Manager.
After the drivers get updated, try to again play the corrupted WMV video files. You can also try Driver Easy to update PC drivers easily.
Below, you can look at the steps to update the PC drivers automatically:
Go to Windows Settings and then Update & Security and then Windows Update and lastly Check For Updates. If there is a need to update then just do it.
So, these are the manual solutions that might works for you to repair WMV video files, but if not then go for the above mentioned automatic software.
Can Windows Media Player Play WMV Files?
Well, it is not compulsory that entire WMV files should play with Windows Media Player. If it is not having the right and you may encounter an issue in playing the WMV file if it won't have the right codec.
And to play the WMV file with proper codec, you need to convert the file into Windows Media Player supported formats like .wma, .asf, or .wmv file types.
Can VLC Convert WMV To MP4?
Well, not just the .wmv file but VLC player can convert any video file that it plays into .mp4. The converting process is technically called Transcoding and the best thing is it is free of cost and fast as well.
Time To Conclude
Downloading and playing the WMV file is easy but also there are cases when the WMV video files easily get corrupted due to some specific reasons.
However, you can easily repair corrupted WMV files using WMV File Repair Tool and enjoy watching your favorite videos.
Apart from fixing .wmv video files, if you unintentionally delete your WMV video files then do not worry because you can easily recover .wmv video files from backup and restore option.
Hopefully, this blog will help you to know how to repair the damaged WMV file.
That's All….

Taposhi is an expert technical writer with 5+ years of experience. Her in-depth knowledge about data recovery and fascination to explore new DIY tools & technologies have helped many. She has a great interest in photography and loves to share photography tips and tricks with others.