Don't be disheartened by the loss of material possessions in a natural disaster. While it is true that furniture & appliances can be easily replaced, the loss of crucial photographs is what is truly devastating. Especially if those pictures hold sentimental value as the only physical copies of your family's treasured memories. Take control over who can access your information and ensure your privacy remains intact. Follow this tutorial today and enjoy peace of mind knowing your data is secure.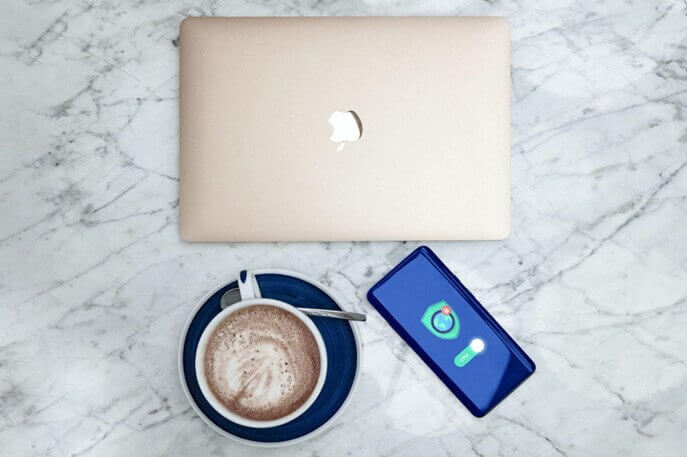 Creating Backups
Don't rely on simply scanning and saving your prints on a computer. Protect your memories from crashes, viruses, and data breaches. Use portable hard drives that can be easily stored in a bug-out bag for peace of mind. Create a photo book of your pics of cherished moments and keep it in a deposit box. But the best safeguard is a virtual backup. Make the right choice for preserving your precious memories. It won't suffice to use social media for storing your cherished memories. These platforms usually compress photos, resulting in lower resolution and less-than-perfect prints.
Think about those nostalgic black-and-white snaps of your grandparents as children, the fun moments captured on disposable cameras, and more. Learn about the ways used by the company to ensure safety and what rights you hold after uploading your pics to their site.
Using a VPN
Protect your privacy & stay anonymous online with the VPN. When you are connected to the point-to-point VPN, your Internet traffic is securely routed through the provider's server, so your online activities remain hidden from prying eyes. If you disable the app, your traffic will be routed over the public internet, making your browsing behavior visible to anyone monitoring it. Plus, if you have auto-connect features enabled, disabling the VPN will disconnect you from the network. Stay safe and in control of your online presence.
Utilizing Dedicated Web-Based Services
You can organize and edit your photos effortlessly with Google Photos and other similar platforms that will make your life easier and allow you to access your pics regardless of your location. Whether it's pictures from 2008 or recent memories, Google Photos has you covered. The backup and synchronization features are automatically activated upon download, but you can also customize your settings. Easily manage your library of photos from either your PC or mobile. Moreover, Google may even ask you to free up some space on your device by backing up your images to your Google Account, which you can access through Gmail. If you face any problems while using this service, you'll find several informative tutorials to help you. In addition, you may use some popular alternatives we have reviewed below.
iCloud Photos
Discover Apple's cloud-based photo service, an integral feature of the iCloud storage system, which seamlessly works with iPhones and Macs. You can access it from anywhere to add your best pictures to a gallery and share them online with your friends and relatives. For PC users, conveniently manage your photos and videos through iCloud.com or the Windows iCloud app. Similar to Google Photos, this innovative iOS service automatically arranges your photos by date. However, it is worth noting that photos saved on your device will not automatically transfer to iCloud Drive. You may also check here to learn about protecting your privacy even further. iCloud Photos is a distinct part of iCloud. For example, if you delete an image from your iPad, you'll receive a notification that a picture will also be deleted from iCloud Photos.
You May Also Read: Ways to Recover Deleted Photos from Your Android Phone
Flickr
Get your photos organized and backed up with this secure photo storage! Upgrade to Flickr Pro for unlimited storage and the exclusive Upload feature to back up your content from various sources. Unlike other similar services, it lets you streamline your workflow & organize your files with little to no effort. You won't need to think about how to protect your memorable pictures and ensure that they will be easy to access. This tool will help you forget about any difficulties when managing your galleries.
Photobucket
Experience the updated version of the iconic image hosting site from the early 2000s. You can choose from the three subscription plans to unlock even more storage and benefits. The Beginner plan offers 2,500 images or 25GB for just $6 a month. Upgrade to the Intermediate plan for 25,000 images or 250GB for only $8 a month. And for the ultimate storage experience, the Expert plan gives you unlimited image storage for just $13 a month. Plus, all of the paid options don't have ads for a seamless browsing experience.
With the Expert subscription, you can store source pics, ensuring that your photos' quality remains at a high level. So why settle for less? Join Photobucket today and take your image storage to the next level.
Digitizing Your Pics
Preserving your old physical photos just got easier! The simplest and most effective method is using a scanner. Don't worry, you will quickly figure out the entire process, from cleaning the glass to organizing and editing your digital photos.
There are apps and services available to help you edit and back up these photos as you please. However, be aware that this makeshift method may result in light glares or reflections from your phone. Your security is all about practicing good online behaviors and making smart choices.
Taposhi is an expert technical writer with 5+ years of experience. Her in-depth knowledge about data recovery and fascination to explore new DIY tools & technologies have helped many. She has a great interest in photography and loves to share photography tips and tricks with others.