Wondering how to transfer photos from camera to computer? If yes, then you have visited the right place.
Well, Cameras nowadays come with a removable SD card that can store a large number of your daily life photos or shots. However, storing your photos on an SD card might sometimes be risky as there exists a chance of losing them. Memory cards can malfunction at any time thereby resulting in deleting all your photos.
So, the best way of keeping a backup of all your essential shots is by transferring them to the computer on a regular basis. This will not only release the burden of your SD card but will also help you in maintaining a regular habit of keeping a backup. Moreover, this will reduce the chances of losing your photos even when your memory card gets corrupted or if you lose your camera.
However, with this blog, you will be easily able to transfer photos from camera to computer instantly. So let's get started.
How Do I Transfer Photos from Camera to Computer?
Transferring photos from the camera to your computer or laptop is not a difficult task. The best and easy way to transfer photos from camera to computer without losing quality is by the card reader. Below you can see how:
Transfer Photos From Camera Memory Card
Transferring photos from camera to PC by camera's memory card is quite easy. You just need to get a card reader to transfer photos.
Insert the memory card into the card reader.
Plug the card reader into the computer, it will display the folder where your pictures are saved.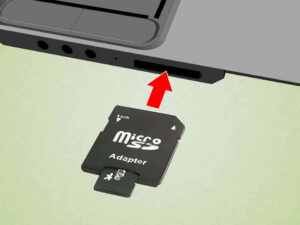 Now select all photos by pressing 'Ctrl + A' and then press 'Ctrl + C' to copy all the files.
And finally, press 'Ctrl + V' to paste the copied pictures from the camera to your desired folder.
Moreover below are some other mentioned ways to transfer your shots from camera to computer.
How To Transfer Photos From Camera To Computer With USB?
Transferring photos to your computer via USB is considered to be the easiest and the most reliable way. However, for this, you just need to connect the camera to your computer. Furthermore, follow the below steps to do so:
Connect your camera with your computer via USB cable and switch off the camera.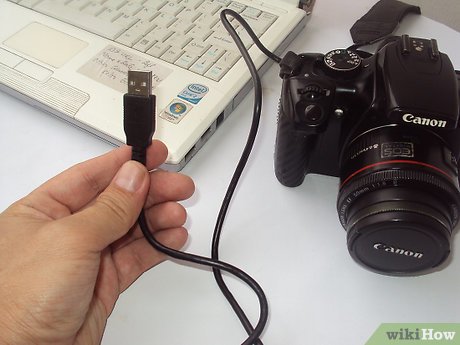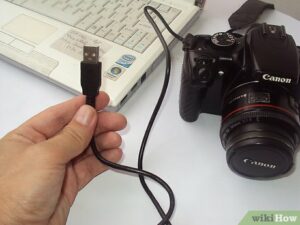 Now click "START" and go to "My Computer". You can see a removable disk or icon named with your camera. Open the removable disk to view its content.
In a camera, you can see DCIM (Digital Camera Images) folder in which all photos are stored.
Now select all photos by pressing 'Ctrl + A' and then press 'Ctrl + C' to copy all the files.
After copying all the files now, create a new folder on the desktop or you can select the desired location such as D: or E: drive on your computer in which you can paste the images from the camera.
Now open the new folder and press 'Ctrl + V' to paste the copied pictures from the camera.
On completion of copying files, you can disconnect your camera or memory card from your computer.
Check the transferred photos on your computer to make sure that the entire photo has been transferred successfully or not.
How To Transfer Photos From Camera To Computer Without USB?
Use Photo App To Transfer Photos
You can also make use of a photo app like Picasa to transfer photos from your camera to laptop with the least effort. This app is famous for editing as well as importing and managing your photos.
Download Picasa and then connect your camera card to the computer
Open Picasa and click on the Import tab to open it.
A box will appear displaying Import from & Import to options.
Select the photos from the camera in the Import from a tab.
Create a new folder in the desired location and select the new folder in the Import to tab.
Click on OK to start the transfer of photos.
After transferring disconnect your camera and see whether the photos are transferred or not.
Note: In case you deleted your photos from Picasa and need to recover them, then you can visit this blog- How to Recover Deleted Photos from Picasa on Windows/Mac
How to Transfer Photos from camera to computer wirelessly?
Moreover, if you have Wi-Fi and Bluetooth features on both your camera and the system then you can easily transfer your camera snaps to a laptop by following the below two method guides.
Method 1# Transfer Photos From Camera to Computer via Wi-Fi
Today most cameras come with built-in Wi-Fi support that makes shifting photos from camera to computer easily without any extra effort. Hereby you just need to search for your camera model in Google to get a guide on how to use Wi-Fi or you can go for the user guide manual that comes with your camera.
Well here are the steps to transfer photos from Canon Camera to a Computer using Wi-Fi:
Connect your system or laptop to the Wi-Fi source so that you can get connected to the internet.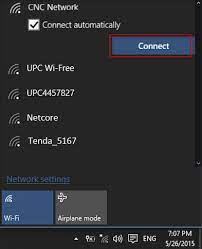 Now on your system install the Canon driver application with the help of your Canon camera's wireless manual.
Next turn on the Canon camera> then Wireless Canon camera transmission.
After that wait until your system recognizes the Wi-Fi signals from your Canon camera
Once connected open the photo folder that appeared on your screen.
Lastly, transfer your all photographs to the desired folder on your system.
Method 2# Transferring camera photos to your system via Bluetooth
To transfer photos from camera to PC, you need to first turn Bluetooth on in both your system and camera and then you can transfer photos. Below are the steps to do so:
Go to Start>Settings.
Then select Devices under the Settings panel.
Now select Bluetooth & other devices option.
And turn the Bluetooth Toggle button on.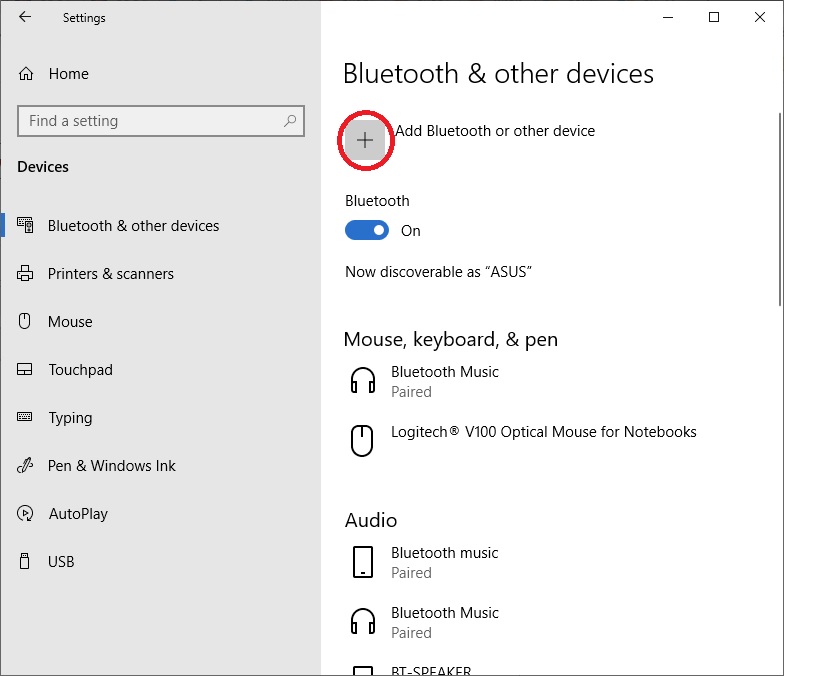 Once done, go to the setup icon on your camera and turn Camera Bluetooth on.
Now select the device to pair and select the photos to transfer and click on Send.
FAQs
Why Won't My Pictures Import To My Computer?
If you are having photo importing issues on your system then the problem might be in your digital camera settings. This problem also affects your mobile phone as well. So, make sure that you set the connection method to MTP or PTP on your digital device before you try to import your photos.
When I Plug My Camera Into My Computer Nothing Happens?
If nothing happens when you connect your camera, then make sure the USB or USB-C cable is properly connected to your digital camera and the system. But, if your PC has another USB port, then try plugging the cable into it.
Why Won't My Laptop Recognize My Camera?
Sometimes, the operating system loads a driver and you need to install manufacturer-provided drivers yourself. In the case the driver stops working or the laptop stops recognizing the camera, you just need to unplug the camera and reinstall its specific drivers to force your PC to recognize it again.
Conclusion
So above are some ways in which you can store your beautiful, memorable and wonderful images safely for a longer time. If in case you have mistakenly deleted your photos while performing the above methods then you can go for SD Card Data Recovery to recover all your lost photos during the process.
Now you can click as many photos as you want on your camera without getting worried about space. With the help of this blog, you can now easily transfer photos from camera to laptop whenever necessary.
I hope this blog comes out to be helpful and your question on how to transfer photos from camera to computer gets well answered in this.
Taposhi is an expert technical writer with 5+ years of experience. Her in-depth knowledge about data recovery and fascination to explore new DIY tools & technologies have helped many. She has a great interest in photography and loves to share photography tips and tricks with others.