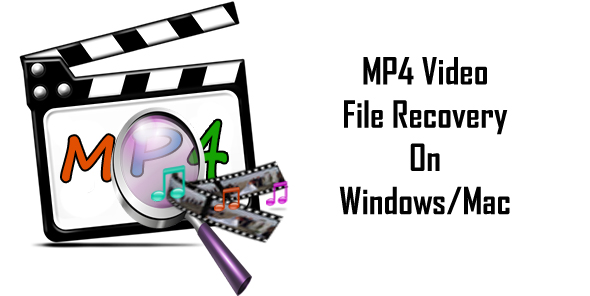 In Few Simple Steps Restore Deleted, Erased, Formatted, Lost MP4 Video Files!!!
Summary – Have you accidentally deleted or lost your valuable MP4 videos? Are you looking for an easy solution to restore MP4 files? If "Yes" then you have landed on the right web page. With the help of Digital Media Recovery Tool, you can easily retrieve back your lost or deleted MP4 files.
This recovery tool will allow you to:
Rescue erased, deleted, missing, formatted, lost MP4 videos from various media storage devices
Beside MP4 files, the software also retrieves other video files format such as like AVI, MPEG, MOD, ASF, MOV, 3GP, VOB, MTS, WMV, TS, etc
Apart from video file format, it also retrieves various photos and audio files format
Support MP4 recovery from computer hard drive, mobile devices (smartphones and tablets), digital camera or camcorder, memory card (MicroSD card, SD mini, SDHC, SDXC), USB drives, etc
The software is available for both Mac and Windows users
Read-only program, 100% risk-free & easy to use
Download MP4 Recovery Tool To Rescue Deleted MP4 Video Files



* Free version of the program only scans and previews recoverable objects.
Nowadays, approximately every multimedia company's uses MP4 video file format for their devices that they are launching now a day because this file format is portable and is highly supported by devices like mobile phones, cameras, iPod, PSP, etc. where demand is high, people are loving these in excessive way and hence that leading in popularity of MP4 video format these days.
But sometime these gadgets may let you face problems regarding malfunctioning of saved MP4 files and can make you suffer from video loss anytime. However accidental formatting and deleting of important videos may put you in great loss. In these situations people generally assume for permanent file loss which disturb them totally. But one should not worry, present you have solution of your problem. User can recover those deleted or inaccessible MP4 files from any situation till they aren't overwritten. MP4 File Recovery Software helps you in getting those lost videos providing better environment for users to enjoy further those captured memories.
Reasons of MP4 Files Loss or Inaccessibility:
Accidental formatting
Interruption during read and write process
Memory card or hard drive corruption
Improper handling of storage device
Malware infection that corrupt your MP4 videos badly and make them inaccessible.
Some of the Error Message that you could Experience while MP4 File Loss:
"File Not Found"
"Unable to Read Memory Card"
"Media Card Error"
"Media Player can't read file, etc."
Best Tool To Retrieve Deleted MP4 Videos
However these reasons and errors are very common but are enough to damage your MP4 file videos saved in your storage device like MAC or Windows operating system. Don't worry even in these conditions. MP4 File Recovery Software is the enough solution that provides suitable processes for better recovery of your valuable videos. If your videos are corrupt and are inaccessible for any of the reasons, this software assist and provides easy as well as fast means to recover and restore your MP4 videos.
Some of the Features of MP4 File Recovery Software:
Recover virus affected files
Recover corrupted MP4 videos
Easy to use interface
Recover and restore deleted and lost videos.
Don't need any technical skill.
Restore MP4 videos lost after formatting.
Support similar file format like MIDI, MP4, MOV, WAV etc.
Supports Windows as well as MAC operating system.
Process to use MP4 File Recovery Software:
Install this software
Select media for MP4 video files recovery
Start scanning process
Read the preview of recovered video files
Select the specific location to save recovered files.
Don't you find these easy to recover your lost or inaccessible videos back to your system storage devices? If you have lost your important videos get download MP4 File Recovery Software that is compatible with MAC as well as Windows OS and use it if you are well pleased with the recovery and restoration process of it and is used widely for media recovery in the market today.
Steps How To Recover Deleted/Lost MP4 File

Step 1 – Install "Photo Recovery" software and launch it on your computer. Click on "Recover Photo, Audio & Video" tab to recover photos, videos and audio files from any SD card, external USB drive or computer hard drive. Connect the media to your computer and then perform the process.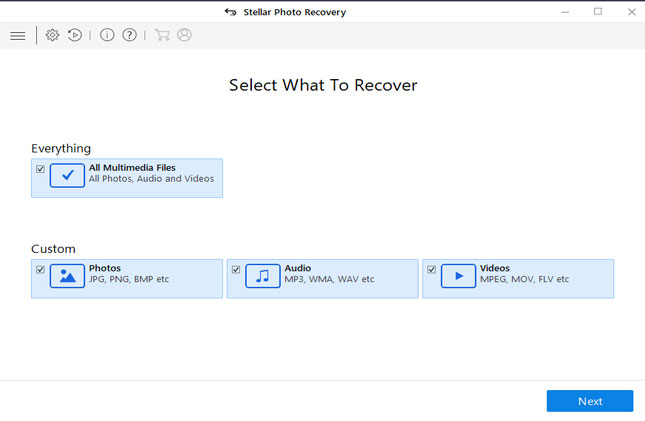 Step 2 – Select the drive from which you want to recover files. All the hard drive and external media will be shown in the list. Now select the desired drive to scan and then click on "Scan" button.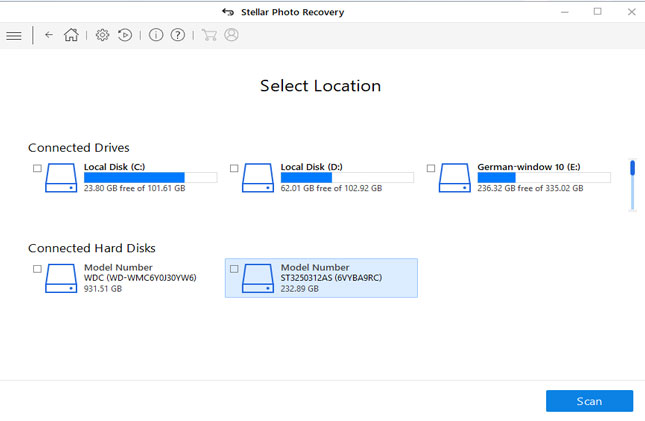 Step 3 – Once you click on "Scan" button the software will show that scanning is in progress. The software will search for all multimedia files from your selected drive or attached media.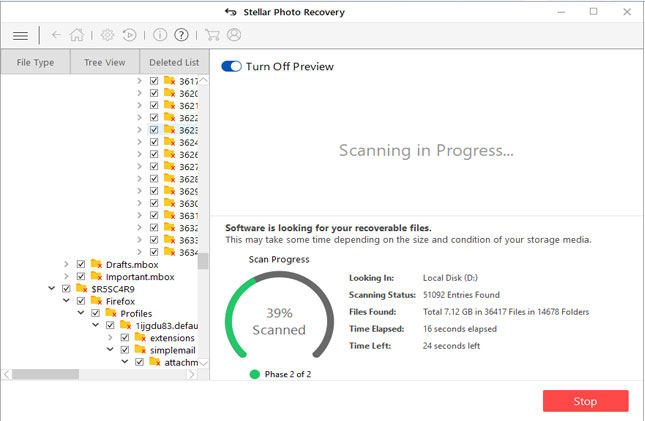 Step 4 – After scanning, all the files that are found in the selected volume, hard disk or other storage media devices are listed. You can now select the files to preview them and then you can click on "Recover" button to finally save them on your computer.