Does your QuickTime multimedia player throwing a peculiar error message "Error 2041: an invalid sample description was found in the movie? Are you struggling hard to fix QuickTime error 2041? If this is so, then you have reached the correct place.
In this post, I am going to share complete information about QuickTime error code 2041, possible reasons, and how to fix this issue.
So, continue reading this article…
To fix QuickTime error code 2041, we recommend this tool:
This software will repair flickery, stuttery, jerky, unplayable videos and supports all popular video formats. Now repair your corrupt and broken videos in 3 easy steps:
Download this Video Repair Tool rated Great on Pcmag.com.
Click Add File to add the video you want to repair.
Select Repair to start the repair process and save the repaired video on the desired location after the repair is done.
Part 1: What Is QuickTime Error-2041: "Invalid Sample Description Was Found"?
The QuickTime Error Code 2041 occurs when the QuickTime crashes or fails while it is running on your Mac operating system. The below-shown error specifies that your QuickTime Player can't play a video file (MOV, MP4, etc.) on your system.

Though, it is really very irritating to get such type of error message on your system's screen. So, it's important to handle such a situation as soon as you can.
Before moving ahead towards the error 2041 QuickTime fixes. Let's know the common reasons behind the occurrence of this error the problem.
Part 2: Possible Reasons Behind The QuickTime Error Code-2041
QuickTime Error-2041: an invalid sample description was found in the movie that could take place due to numerous reasons. Actually, the reasons vary. Some of the major factors are mentioned here:
The Incorrect Sign-in Information In A QuickTime
Sometimes, it may happen that you change the login details while playing your MP4 or MOV video in QuickTime. While changing the login info, some bugs can appear & might result in an error 2041.
Due To The QuickTime Damage
Another common scenario that can cause QuickTime error code 2041 is QuickTime itself damage. Occasionally, when downloading & installing, some of the vital files were lost or the video hasn't downloaded completely. After some time, a basic function of the QuickTime player may damage.
Corruption In The Video File
QuickTime players can only play the correct and damage-free videos. If your video files are virus attacked or aren't in a correct format, then QuickTime could fail to identify them & error 2041 can appear.
Virus/Malware Attack
Perhaps, your PC hasn't protected by the antivirus software or the installed tool has been outdated, due to this it didn't work properly and cause the error.
As you have learned the common scenarios that can cause QuickTime error 2041, now it's time to find out the best error 2041 QuickTime fixes.
Part 3: How to Fix QuickTime Error-2041: An Invalid Sample Description Was Found In The Movie?
Check out the different approaches to deal with the Error Code 2041.
Technique #1: Scan Your Mac By Using An Antivirus Software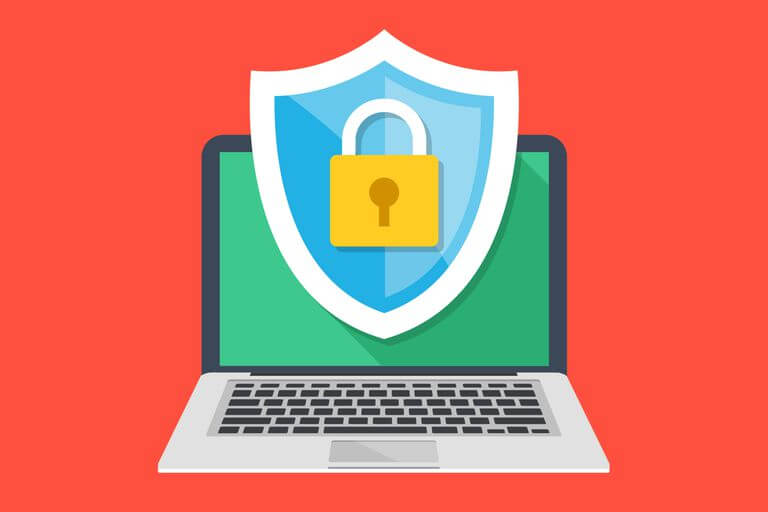 When you first meet this QuickTime error 2041or you are recently facing this issue, first make sure your Mac does not have any destructive program or virus which is affecting your QuickTime Player.
You need to scan the Mac device and then delete the harmful program that you have found after scanning the Mac system. Once your system is virus-free, try to play your video by using QuickTime player.
Technique #2: Change File Extension
Many times, changing or renaming the video file can solve the different errors or issues and make the video playable. So, here I would also like to suggest you to once try to change a file extension and try playing the MOV or MP4 video on your QuickTime multimedia player.
If this solution won't help you to troubleshoot this problem, proceed to the next way.
Technique #3: Wipe Out Cache Files
Sometimes, the cache files could lead to numerous errors and issues and even make your QuickTime player running slow. Thus, you need to clear these cache files on a regular basis such as Firefox, Chrome, and other applications cache data.
Technique #4: Download Correct Codecs For The QuickTime
Incompatible video codecs might also throw QuickTime error 2041 and won't play your MOV or MP4 file. So, to solve this problem, you need to download the relevant video codecs from its official website.
After that, open the QuickTime app and try to again play your video in the QuickTime player.
Technique #5: Reinstall The QuickTime
If the above solutions won't help you to fix QuickTime error 2041, then you can try to reinstall the QuickTime player. As, some of the vital registry data might delete or be corrupted without any warning, after reinstalling the QuickTime player, all the stuff is set in an initial state.
Technique #6: Use The QuickTime Alternatives
In order to fix QuickTime error 2041, you can try some other media players. One of the best alternatives that you can use is a VLC media player to play your MOV video file. Besides that, you can also use the 5KPlayer, it'll work in both Windows 10 & macOS Catalina.
Technique #7: Reinstall Graphics Driver
If none of the above 6 approaches helped you to fix QuickTime error 2041, then the last option left for you that is to reinstall the graphics driver. By following the below steps, you can reinstall the graphic driver in a hassle-free manner:
Step 1: Open the Device Manager.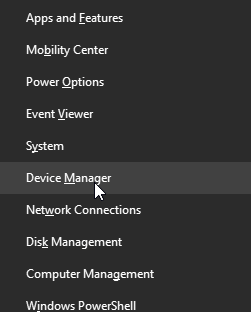 Step 2: Locate graphics driver
Step 3: Make right-click on a video card driver >> click on the Uninstall.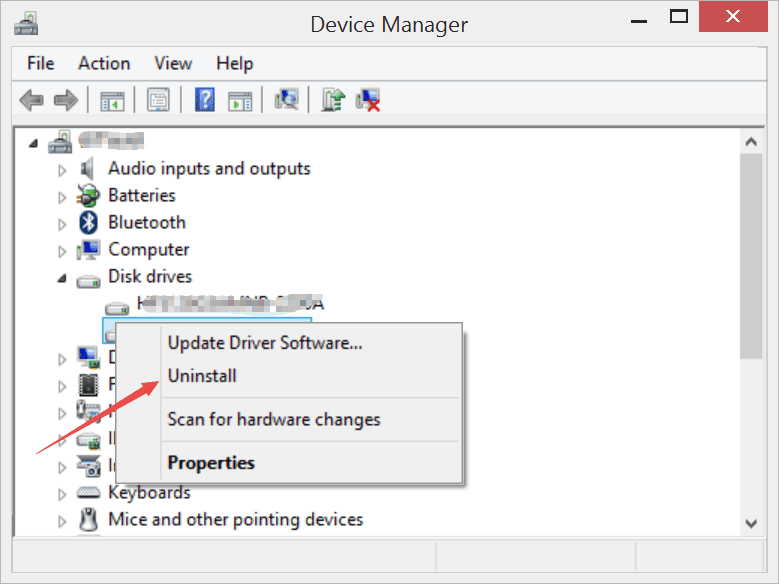 Step 4: Restart your PC.
Part 4: Ultimate Way To Fix QuickTime Error 2041
Even after trying the above manual methods, if you're still unable to play your MP4 videos, then I think you need any reliable third-party software. Yes, using a proficient video repair program might help you in this situation.
One such software is MP4 Video Repair Tool. It has the ability to repair all sorts of corrupt, damaged, broken, or even inaccessible video files. You can use this excellent tool even without having any technical knowledge.
Let's know some other outstanding features of this program:
Easily repairs the virus-infected video file formats
It supports video formats like MP4, MOV, MKV, AVI, MTS, M4V, AVCHD, 3G2, 3GP, WEBM, FLV, DIVX, etc.
Preview of a repaired QuickTime files before you continue to save it in a preferred folder
Trusted,100% safe, and secure to use.
Easy to use interface.
Compatible with both the Windows & Mac OS.



* Free version of this program only previews repaired videos.
So, without any delay, try the demo version of this software to resolve error-2041: an invalid sample description was found in the movie.
Follow the below given step-by-step guide of this excellent tool.
Step 1: Download, install and launch Video Repair software on your system. Click on 'Add Files' to add corrupted video files.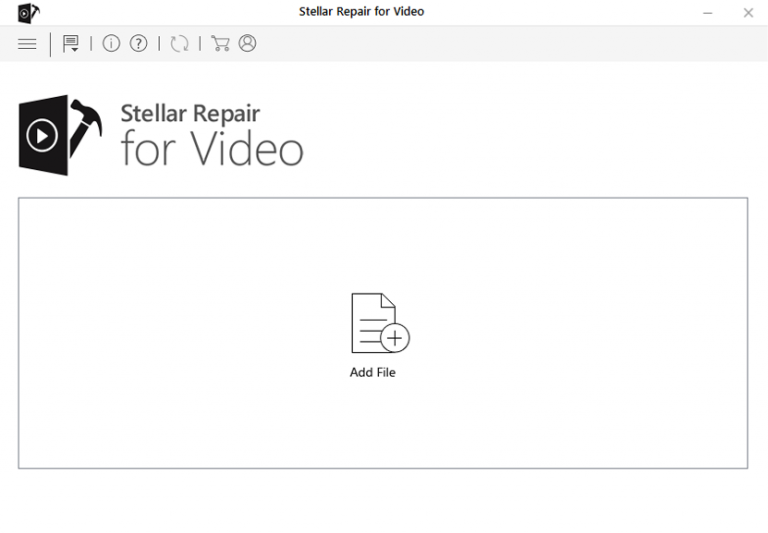 Step 2: Click on 'Repair' button to begin the repairing process. This start repairing your added video files one by one.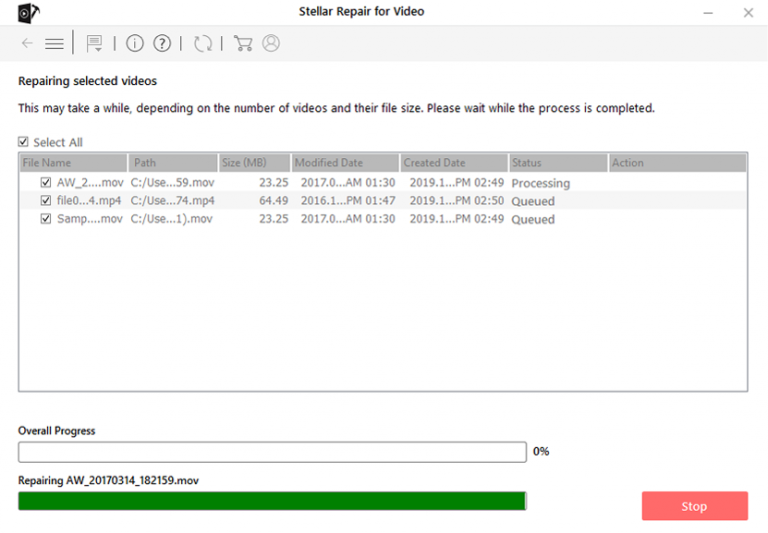 Step 3: You can click on 'Preview', in order to preview the repaired video file within the software and click on 'Save Repaired Files' button to save the repaired videos at desired location.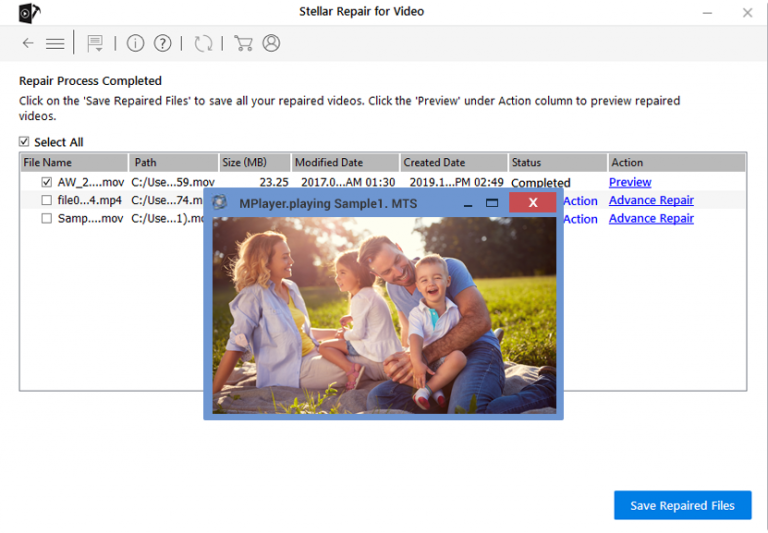 Time To Sum Up
Now it's time to conclude…
In this post, I've discussed the best manual ways to fix QuickTime Error 2041: an invalid sample description was found in the movie. In case if the manuals fail, then you can go with the recommended Video Repair tool mentioned above.
Apart from that, I've briefly discussed the possible reasons that can lead to QuickTime error code 2041.
Last but not the least, if you find this article helpful to you then forget to share it with your friends, relatives & colleagues. All the best to you…

Alex is an expert technical writer with 7+ years of experience. His in-depth knowledge about data recovery and fascination to explore new DIY tools & technologies have helped many. Alex has a great interest in photography and loves to share photography tips and tricks with others.