QuickTime is a famous media player & screen recording app which is developed by Apple Inc. It helps the users to play a wide range of audios, video file formats, photographs, live images, and many more with a high resolution and picture quality. Nowadays it's commonly used in the progressive multimedia gadgets, indicated as QuickTime MOV records & are easy to play. With all these exciting features, you might face the "Error -2048: Couldn't open the file because it is not a file that QuickTime understands" while playing your MOV files in the QuickTime player.
Well, you need not worry about it, in this post you will get full information on how to repair QuickTime MOV file error 2048 along with the other important info.
So, let's continue reading this article…
To repair QuickTime MOV file error 2048, we recommend this tool:
This software will repair flickery, stuttery, jerky, unplayable videos and supports all popular video formats. Now repair your corrupt and broken videos in 3 easy steps:
Download this Video Repair Tool rated Great on Pcmag.com.
Click Add File to add the video you want to repair.
Select Repair to start the repair process and save the repaired video on the desired location after the repair is done.
What is QuickTime MOV File Error 2048?
QuickTime MOV file error 2048 is very irritating and it occurs when you try to play your corrupt MOV file in QuickTime media player. Though, this below mention error message indicates that there're some plugins or codecs are missing & QuickTime is not able to play your .mov file.

How This Error Occurs?
Typically, the most common reason behind getting "QuickTime Error 2048 or "error-2048 couldn't open the file" is mismatched video files, but several times it appears because of some other causes like:
Invalid entry in the Registry File
QuickTime player is Outdated
Missing files from the video drivers
Missing System Files such as exe, sys, dll, etc.
Inadequate shut down of the PC, etc.
Faulty Firmware
System damages because of virus/malware attack
However, this .mov error 2048 QuickTime is very frustrating but still, there's a hope to repair QuickTime MOV file error 2048. So, let's find out the best solutions to know how to fix error 2048 in a hassle-free manner.
How To Fix QuickTime MOV Error 2048?
The best method that you can try to repair QuickTime MOV file error 2048 is an advanced Video Repair Tool. Yes, this tool will definitely help you to repair corrupt video files with ease.
It not only repair corrupt MOV video files but also fixes other video file formats like AVI, FLV, MP4, F4V, M4V, MTS, MKV, MPEG, etc. This tool has the capability to resolve almost all types of issues like video corruption, several error codes, and many more.
So, if you are willing to fix .mov error 2048 QuickTime, then just download & install this program for your Windows and Mac OS. And feel free to use this trusted video file repair tool.



* Free version of this program only previews repaired videos.
Below you will get its user guide to run this feature-loaded tool…
Step 1: Download, install and launch Video Repair software on your system. Click on 'Add Files' to add corrupted video files.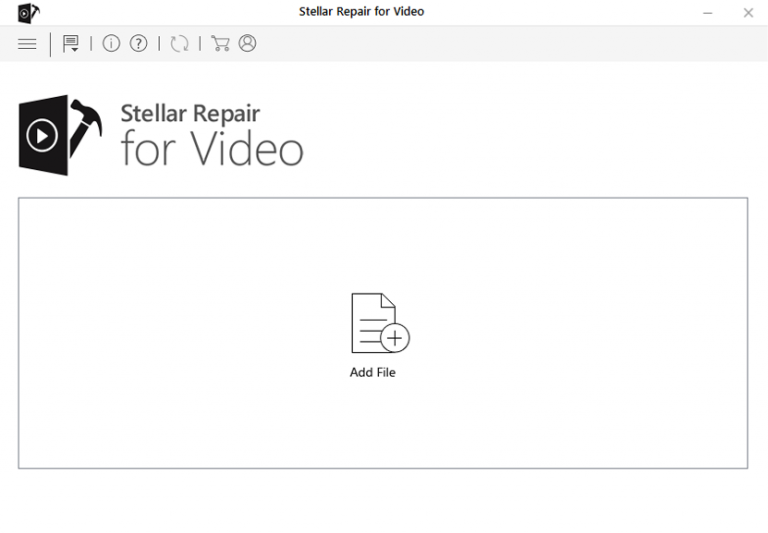 Step 2: Click on 'Repair' button to begin the repairing process. This start repairing your added video files one by one.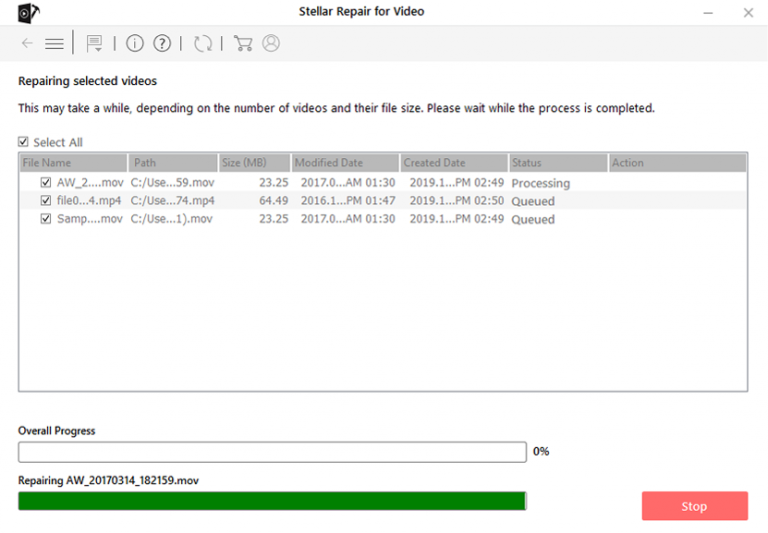 Step 3: You can click on 'Preview', in order to preview the repaired video file within the software and click on 'Save Repaired Files' button to save the repaired videos at desired location.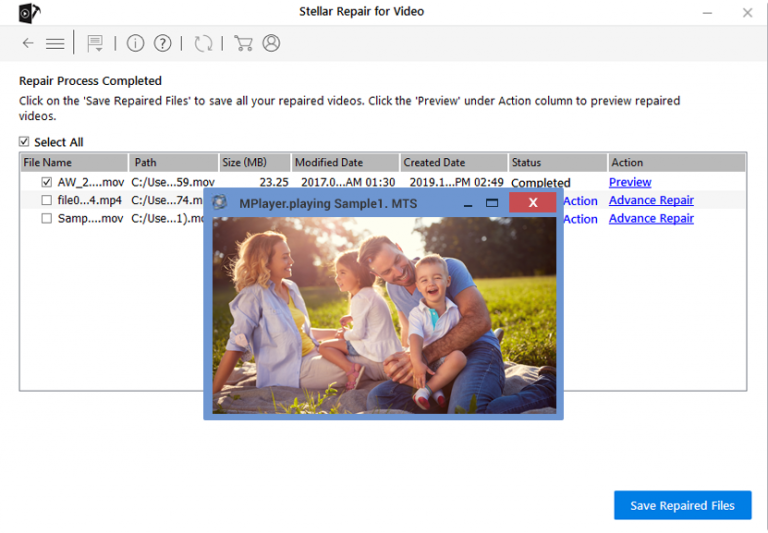 Workarounds To Repair QuickTime MOV File Error 2048
You can repair QuickTime MOV file error 2048 by trying the below-mentioned instructions. So, just start applying the given methods one by one:
Workaround #1: Convert A Video File To Quicktime Supported Format
You can't change a file extension of video file easily by simply changing the name of it because doing so will make your file useless. It would completely become pointless. Now, you need to know what you've to do exactly – Convert your video files by using the 'VLC Media Player' or through the video converter. In order to convert your file via VLC, simply open the VLC player & just follow the given steps:
Remember one thing – you have to try the steps on the copy of the MOV file that is displaying error 2048.
Open the VLC player, choose Media & tap on Convert/Save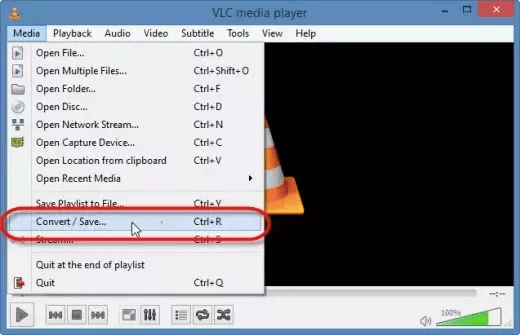 Now, simply go to the Open Media, Add your MOV file & hit on the option Convert or Save
Under the Settings, choose the option Convert & hence enter the name & location of the destination file. Lastly, hit on the Start button.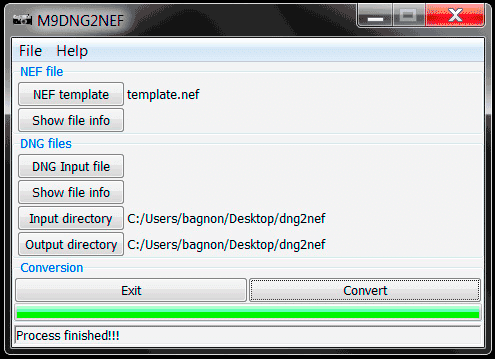 Workaround #2: Get The Required Codecs
Well, it's possible that a MOV video file you're trying to play in your QuickTime player uses the different codecs which QuickTime is unable to recognize & hence the error 2048 takes place.
However, you can easily deal with this error by identifying the video codecs used in the video file. So, to determine this, you need to:
Make right-click on your video file and then choose the Properties.
After that, go to Summary tab & check for the audio & video codecs.
At this time, you will come to know which video codecs are used in the video file, then search for them online & just download the relevant video codec packs. Once you've got the required codecs in your computer then you will be able to play your MOV video files on QuickTime player easily.
Workaround #3:  Run Antivirus scan on your PC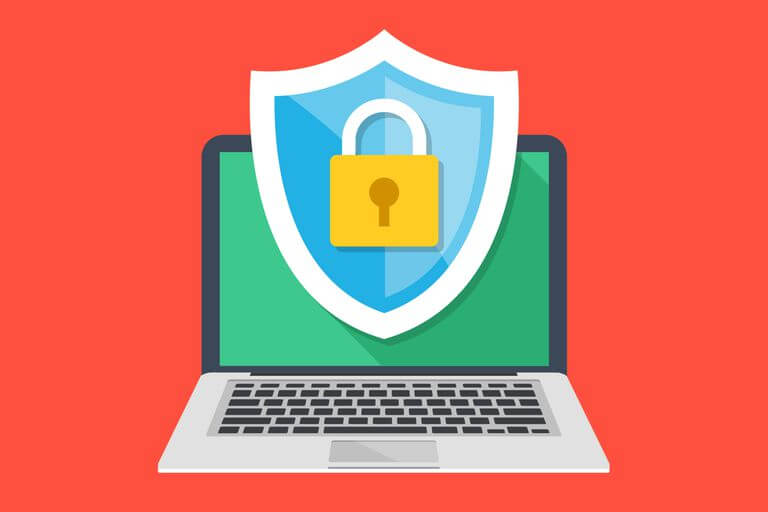 The virus may affect any of the files saved on your drive. Virus interruption can cause corruption or damage in your MOV files & make the MOV file no playable / no sound MOV issues. The best way to protect your device from the malware/virus infection is that – use the most trustworthy antivirus program. This software will keep your file safe from the virus or any kind of damage.
Workaround #4: Reinstall The QuickTime Media Player
The 'MOV error '2048' can also arise when the installation of the QuickTime Player is corrupted. This issue can be easily solved by simply reinstalling QuickTime Player by using the given steps:
Step 1: Choose "Start" menu & start searching for "Control Panel" opt & open it.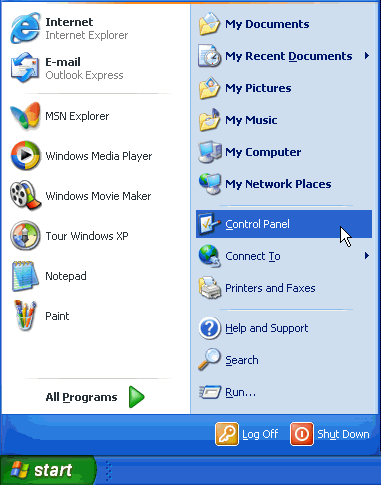 Step 2: In the "Programs", you'll get a button which reads "Uninstall a program". Now, move ahead & choose it.
Step 3: Since a program which you wish to uninstall is the QuickTime, just right-click in it & select the "Uninstall" option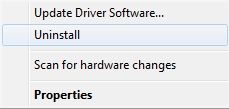 Step 4: As the pop up will appear and ask you to confirm the instruction, just click on yes in order to confirm the uninstallation process.
After that, install the player & try to play your MOV video files again.
Tips To Prevent Video Corruption & Quicktime Error:
Using the below-mentioned precautions, you can avoid video file corruption & QuickTime error in the near future:
Install the good Antivirus software: In order to avoid video corruption issues, you need to install good antivirus software on your system to protect your files from virus & scan your PC on a regular basis.
Compress the video Files properly: Compress the video files by using suitable programs & techniques
Do not interrupt during the transferring process – Never try to remove your storage device while transferring the media files from your Windows system or Mac.
Limited Conversion of video: Try to avoid an unnecessary video conversation in various formats
Keep backup of your Data: Always save the backup of your essential media files such as videos, audio, movies.
Time To Conclude
Error 2048 couldn't open the file or QuickTime MOV file error 2048 is one of the common issues associated with the QuickTime player.
So, all you need to try the aforementioned solutions to repair QuickTime MOV file error 2048. All the given methods are very easy and effective, once try them. But, if you want an instant way to fix error 2048 in QuickTime player, then you can try the Video Repair Tool that already stated one of the above sections of this article.
If you liked this article, then do not forget it to share with your friends and family members.

Alex is an expert technical writer with 7+ years of experience. His in-depth knowledge about data recovery and fascination to explore new DIY tools & technologies have helped many. Alex has a great interest in photography and loves to share photography tips and tricks with others.