External hard drives are an important storage device that you can use to keep your each and every bit of data. These external storage devices used to store data like photos, videos and audio files in a safe place. But, If you have accidentally deleted your crucial data from external hard drive then stop worrying right now. Yes, I am saying so because here in this article, you will know how to recover data from external hard drive. Try External Hard Drive Recovery Tool to do so.
So, let's get started…
To recover files from external hard drive, we recommend this tool:
This software will restore data from corrupted, formatted, encrypted storage media and works in all data loss situations. Now recover your lost and deleted data in 3 easy steps:
Download this Data Recovery Tool rated Excellent on Pcmag.com.
Select the storage media from which you want to restore the media files & click Scan.
Preview the recoverable files, select the items you want to recover and click Recover to save the files at desired location.
How To Recover Files From External Hard Drive Without Formatting?
Using External Hard Drive Recovery Tool, you will be easily able to recover files from external hard drive without formatting it. It is one of the best reliable and trusted recovery tools that ensure 100% recovery from hard drive.
This data recovery tool is very easy to use and it does not even require any technical knowledge to perform the steps to recover deleted data.
Let's find out its more amazing features:
Recover deleted, lost, corrupted, inaccessible and formatted data from external storage devices
Restores image, video and audio files formats of all types
Supports hard drives such as thumb drives, pen drives, USB flash drives or jump drives and other hard drives
It is available in both the OS Windows & Mac
100% safe and secure to use



* Free version of the program only scans and previews recoverable objects.
You can go through its step by step guide to perform external hard drive recovery for mac using this best tool.
How To Recover Data From External Hard Disk Which Is Not Detecting?
The external hard drive is another storage device that is prone to the corruption like other storage drives. Therefore, you must be alert to deal with unforeseen problems like power failure, virus infection and more.
Most of the people use the hard drive for storing their media files backups. Though, hard drives can often be unreliable. That's why it's always suggested to keep a various copies of our crucial files at different locations or on different storage devices. So, in case if you have found that your original file gets deleted then, you can simply restore from backup folder.
How To Recover Files From External Hard Drive Using Command Prompt?
Well, the Command Prompt provides you with much finer control over your OS by allowing you to give your computer text commands. So, using the attrib command option, you can unhide hard drive data and recover files from there easily. To do so, follow the below steps:
First, open command prompt by pressing Win + R keys and then type cmd there and hit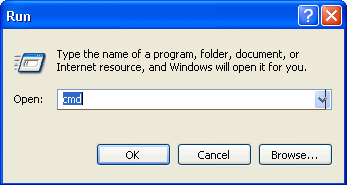 Now, you've to type there 'chkdsk X /f' and hit Enter Here, X can be changed as per the drive letter you use for your hard drive.
Next, you need to type there 'Y' to confirm the command and hit Enter
After that, type there 'X' and then hit Enter
In this step, type in 'X:\>attrib –h –r –s /s /d *.*' and press Enter key.

You have to wait until the command executes and then you can recover files from there easily.
Connect Hard Drive To Another USB Port/Computer
After you find that your data from external hard drive is lost, or even not detected or unrecognized by the system then do not worry. You should connect the hard drive to other USB port of the system or a new system to check whether the external hard drive is ok or has become dead.
Force External Hard Drive To Show Up In Disk Management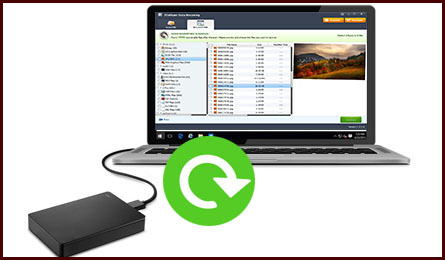 When you find that your external storage device fails to respond or not showing up in the system. If it happens then you can follow the below steps for recovering data from external hard drive:
First of all, you need to connect the external hard drive to the system very carefully.
Now, you have to go to Control Panel then Administration and then you have to click on Computer Administration.
After performing step 2, you have to go to the option Storage and then Disk Management.
Now in the next step, you need to right click on the external hard drive and then click on 'Change Drive Letter and Path…'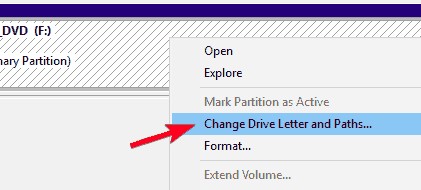 After this, you have to assign a new drive letter name that does not actually exist on the system and then mark the Partition as 'Active'
Last, but not the least, all you need to do is to click OK.
After performing these above steps, you have to restart the system and then check whether the external hard drive shows up in the 'My Computer/This PC' or not. Now, you see if you can access the files that are stored in the external hard drive.
Why Hard Drives May Become Undetectable?
Sometimes what happens is people are not aware of how they lost the data from the external hard drive. However, it is quite better if you know the exact reasons for losing data from external hard drive. Below are some of the possible reasons for losing external hard drive data.
Virus attack
Deleted files accidentally
Application failure
Mishandling of external drive
Loss of file system and structure
Partition structures get damaged
Disk damage due to power failure
Unexpected shutdown of system
If any of the above situations do harm to the data and also lead to its complete data loss. For this, the best thing you can do is to back up your data or you will have to use the external hard drive recovery to get the files back.
Why Is It Possible To Recover Data From External Hard Drive?
Data loss does not happen when you delete a file or even format a disk. In order to make a very clear reason, you should know what actually happens when you delete any kind of data or even format hard drive. When a file gets deleted, the operating system just removes the pointer and tags sectors which used to contain the file as Free. In this way, the deleted file is no longer displayed in Windows Explorer and you get more free disk space just to store the new data.
When system stores new data to those sectors, then the file will be overwritten permanently and are no longer recoverable. External Hard Drive Recovery tool can scan the free disk space on the disk and then restore deleted files.
How Do You Prevent Data Loss On An External Hard Drive?
It is said that prevention is better than cure. And, so it is very important to protect data on external storage hard drive. Below are the following tips that you should follow to avoid data loss scenario from external hard drive.
Make sure that you place your external hard drive in a very safe place that keeps away from possible damage.
Also, make sure that the external hard drive is produced by a well legitimate manufacturer and purchase at online platforms or trusted shops.
Try to use the USB plug in a proper manner. Make sure that your pull or insert USB cable very gently when you use it on the system.
Never forget to use the option 'Remove Device Safely' before you unplug the external hard disk.
Always avoid dropping the external storage hard drive and treat it like it is made up of glass.
Use the anti-virus program. However, if you use external storage drive on different system on a regular basis, you may need to perform disk scanning process with anti-virus program on a regular basis.
Do not forget to keep the data more than one backup copies.
Final Verdict
External storage hard drive is an important part of our life to keep our memorable data completely safe and secure. To avoid data loss due to corruption or deletion, we used to keep backup of our data in external hard drive. But, sometimes we lose data from external hard drive because of several issues but external storage data recovery becomes possible with the help of External Hard Drive Data Recovery.
From the above sections of this blog, you might also try other alternatives for data recovery from external hard drive. Also, know the possible symptoms, causes and prevention tips for and more.
That's all…
Taposhi is an expert technical writer with 5+ years of experience. Her in-depth knowledge about data recovery and fascination to explore new DIY tools & technologies have helped many. She has a great interest in photography and loves to share photography tips and tricks with others.