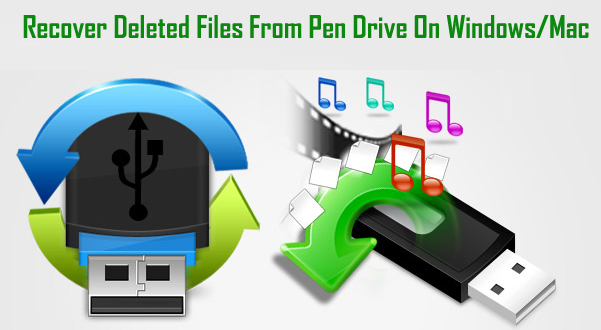 Everyone is familiar with pen drive that is used to store files like photos, videos, etc and easily transfer files between devices. Its portable, durability and faster transfer speed just make the things going as you want.
But the data stored on it are prone to corruption and they can get lost anytime without any intimation. The thing happens that when you connect your pen drive to your laptop or some other devices to access the files on pen drive then you see an empty folder.
This will be really surprising for anyone and users just want to know what had happened that the pen drive has become empty? Well if you also the pen drive user who have lost their important files then this blog is for you. Here you will know about how to recover deleted or inaccessible data from pen drive.
But before going to direct solutions, let us see what one of the user has reported about the lost files from pen drive.
Free Download Pen Drive Data Recovery Software



* Free version of the program only scans and previews recoverable objects.
User experience
"I thought some of the files in the pen drive will be of no use and decided to delete them. So I have selected some files and executed delete command. Next day while accessing files from my pen drive, I realized that I have deleted few of my valuable files which were not intended to be done. Now I am wondering is there any way to get those files back? Can anyone tell me a way out, if any?"

From- https://www.yodot.com
Common causes that leads to severe data loss on pen drive
Though, there are several possible reasons that can erase your important data or files from pen drive and among the, few possible causes are mentioned below:
Mistakenly or accidentally deletion of files from pen drive
Formatting the pen drive makes the data invisible
Malicious malware attack can lead to data loss situation
Many times due to inappropriate ejection of pen drive from system
Due to power failure while transfer of files is in progress
What are some common USB pen drive problems?
Well, you might don't know about common issues that occurs on pen drive but there are few pen drive problems. They occurs due to inaccessibility of data, corruption, or data loss. So the common problems on pen drive are:
USB drive system files becomes RAW
Pen drive not working or detected on Windows
Pen drive fails to show files stored on it
Flash drive not formatted error on windows
Formatting, unintentionally deletion or malware attack on USB drive
Additional Reading: [Fixed]: "Windows was Unable to Complete the Format" Error on USB, Memory Card & Hard Drive
How to recover lost data from pen drive
Well, there are several ways, which can help you to deal with data loss situation and make your data visible. But for that, you need to follow some best ways. Because how to restore lost files from pen drive is a big question for several users.
However, I have gathered few manual solutions that will surely help you to get out of the situation. So let us begin with the solutions:
Method 1: Recover invisible files from pen drive
Well, there can be several reasons that can make your data invisible from pen drive and here I will provide you solutions to restore lost files from pen drive that is not showing data. Now here also two conditions occur where either data is not recognized by pc from pen drive or data is deleted.
We will see both the methods to get back data from pen drive.
Part 1: How to recover data from unrecognized pen drive on PC
The data from pen drive becomes unrecognizable because of human errors like improper operation, virus attack and others. In this situation, when your pen drive is unable to detect by windows, then go to Disk Management to run search option.
After that try to disconnect and reconnect the pen drive to computer again. Ensure the USB port works well.  And that's it.
Additional Reading: How To Recover Data From Formatted Pen Drive
Part 2: How to recover data from pen drive that is lost
When the data is not showing on pen drive and the stored data is wiped away then in this situation, you should go to Folder Options from Tool bar on My computer and there you will see all the hidden folders and files.
Many times the files are corrupted or hidden by harmful malware or virus. Here you need to run an antivirus software that completely scans the pen drive to find out any kind of hidden virus on it.
Part 3: Recover lost or damaged data from pen drive using CMD
Your pen drive might get damaged or corrupted for several reasons and the chances are to get a popup message saying "you need to format the disk…", or "The disk in not accessible…", "pen drive is infected by shortcut virus or some files are hidden" etc.
In this condition, you need to use CMD command to get back lost data. Follow the below steps carefully:
First, you have to connect your damaged pen drive to PC
Then go to Start and right click
Tap on Command prompt where CMD will open
Here you have to type the pen drive letter like F: and hit on Enter
Type attrib -h -r -s /s /d *.* and hit Enter where you have to wait for few seconds
Now check your pen drive, you can see the restored files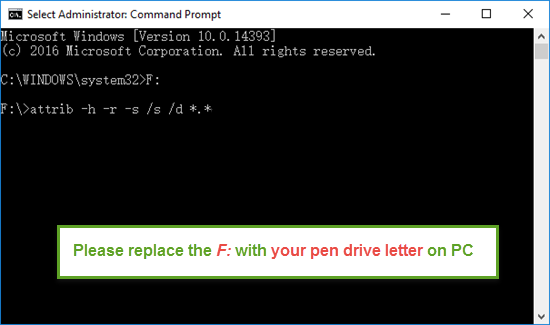 Method 2: Tool we recommend To restore Media Files From Pen drive

Pen Drive Data Recovery is professional and powerful tool for recovering deleted or lost data. No matter whether your pen drive is corrupted, affected by virus, data got deleted from it, formatted, etc. It can recover and restore missing, lost, deleted photos, videos files, mp3 files, etc. It is absolutely free tool and recovers all types of files and supports all types of Pen drive such as SanDisk, Sony, HP, Lexar card, Transcend, Kingston, etc.
This tool is also very easy to use because this recovery software is full with graphical instruction through which one can easily operate this application to recover their data. The tool offers users to preview the files before recovering them. Get Pen Drive Data Recovery Tool now and recover lost/deleted data from pen drive if you are in such problematic scenario.
You might Also Be Interested In:
Simple steps to recover deleted/ lost data from pen drive
Tool is user friendly and easy to use. Follow the below mentioned simple steps to recover deleted data from pen drive:
Step 1 – Install "Photo Recovery" software and launch it on your computer. Click on "Recover Photo, Audio & Video" tab to recover photos, videos and audio files from any SD card, external USB drive or computer hard drive. Connect the media to your computer and then perform the process.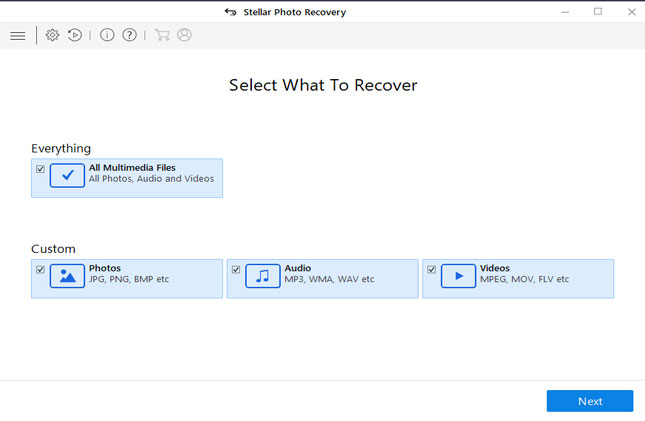 Step 2 – Select the drive from which you want to recover files. All the hard drive and external media will be shown in the list. Now select the desired drive to scan and then click on "Scan" button.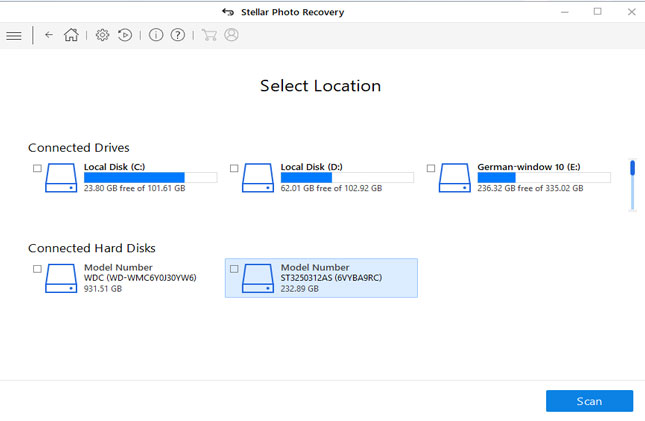 Step 3 – Once you click on "Scan" button the software will show that scanning is in progress. The software will search for all multimedia files from your selected drive or attached media.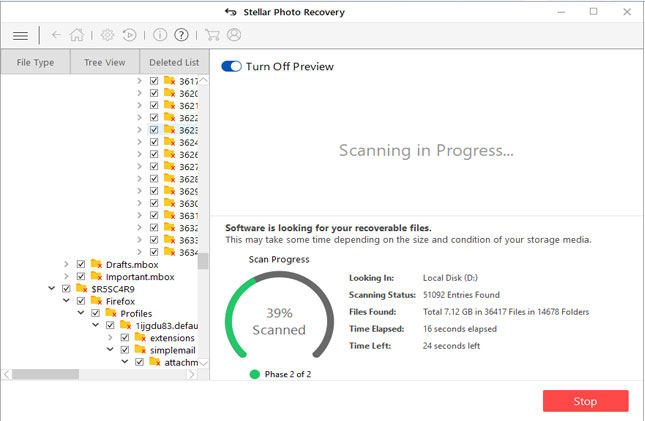 Step 4 – After scanning, all the files that are found in the selected volume, hard disk or other storage media devices are listed. You can now select the files to preview them and then you can click on "Recover" button to finally save them on your computer.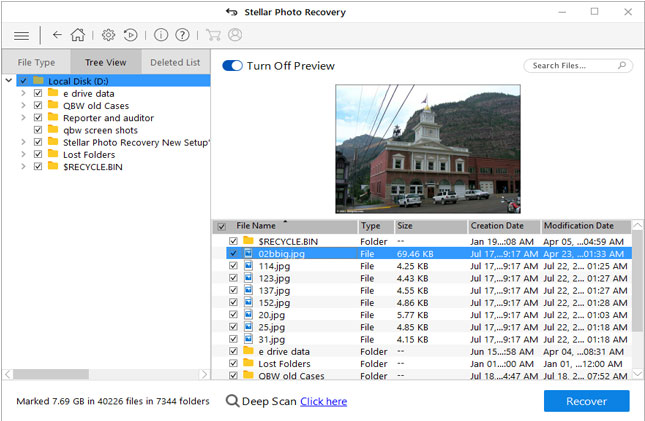 Tips on avoiding data loss from pen drive
There are several tips that can help you to avoid further data loss from pen drive. Following those is important in several aspects and suggested by many experts. They includes:
Try to avoid formatting of your pen drive because this can make all stored data invisible forever. You may not able to recover those lost data anymore.
When your pen drive is damaged physically then there is a high chance of losing the data stored on it. When anyone tries to access it forcefully then there is a permanent loss of data
When your pen drive shows 0 bytes data then avoid copying any files in it. If any files is copied then the old files are overwritten and data loss will be permanent
Malicious malware attack can modify several things on pen drive, so it is suggested not to connect your pen drive to any other PCs.
Conclusion
Well, several people use the pen drive where they store lost of data and files. Even they can be transferred from one storage media to other. But in the mean time, the stored data can get lost anytime due to several reasons which needs to be recovered.
However, in this blog, I have discussed some ways to recover lost files from pen drive that would really help you to get out of the situation and all your files or folders will be restored.

Summary
Article Name
Pen Drive Data Recovery – Recover Deleted or Inaccessible Data From Pen Drive Effectively
Description
Looking to recover lost data from pen drive? Learn the best methods to restore missing/inaccessible files from pen drive without any backup
Author
Publisher Name
Publisher Logo