Easily Retrieve Files and Data After Formatting Pen Drive!
Summary: In this specific post you are going to learn about formatted pen drive data recovery that will help you to recover data from formatted pen drive.
If you do not want to read the complete story and directly want to restore files from formatted pen drive, then download Expert Recommended Formatted Pen Drive Data Recovery Software – it will help you to:
Directly retrieve files from formatted/unformatted pen drive
Restore videos, photos and audio files
Also recover data from formatted USB flash drive, memory stick, memory cards, etc
Preview recoverable files within software before you proceed further to save them on your PC.
Free Download Formatted Pen Drive Data Recovery Software



* Free version of the program only scans and previews recoverable objects.
Sometimes, you may have to forcefully format your Pen Drive or USB drive due to several different reasons.
But do remember that formatting pen drive or USB drive erases all the data stored within the PEN Drive or USB Drive and hence you may look for the effective solutions that could help you to recover files after formatting pen drive.
Let us take real user example of file loss from USB Flash drive due to formatting:
How to recover files from formatted USB drive??

hi,

i don't think so that this is a right place to ask my question but still am posting to get a better answer. one of my friend formatted my USB flash drive which had some important files. those files are part of my work. is it possible to recover files from formatted drive?? if yes, you tell me how???

thanks in adv..

      – Original Post from Support Forums – XOOPS Web Application System
Beside above example there are other different cases where you have to face data loss from pen drive due to formatting. Some of the common cases are:
System file corruption,
RAW file system corrupt,
Pen drive, USB drive, or hard disk that needs to be formatted error,
The volume does not contain a recognized file system,
Virus attack to the pen drive,
And so on.
As mentioned above that formatting will delete all the data like your precious photos, important video clips, movies and other audio and music files, etc. It means that you will lose all the data saved in your Pen Drive, USB drive or Hard drive.
But things go worse, if you do not have valid backup of your files.
Additional Reading: [Fixed]: "Windows was Unable to Complete the Format" Error on USB, Memory Card & Hard Drive
Fortunately, there is few effective working solutions that could help you to retrieve formatted pen drive data.
What are those solutions? Well, below find out by yourself!
Recovering Files From Formatted Pen Drive
Well, you might be thinking that is it possible to retrieve formatted pen drive data?
Yes, of course, you can easily restore data lost due to formatting Pen Drive or any other USB drive by using appropriate pen drive data recovery software, until and unless you do not add any new data (because adding new data will overwrite the existing data and you may loss recovery chance) on the device after formatting it. It doesn't matter whether you have accidentally formatted it or "not formatted error" made you to format pendrive.
After this apply Photo Recovery Software – specifically designed to recover lost, deleted, formatted data (photos, videos and audio files) from Pen drive and other data storage devices such as memory cards, hard drives, USB flash drives and memory sticks.
So, what are you waiting for? Just download Photo recovery software now and retrieve digital media files from formatted pen drive/USB drive or hard drive.
Note: You will not need photo recovery software, if in case you have proper and valid backup of your pen drive data in some other location such as PC or any other data storage devices. But if you do not have proper backup, then you must go for photo recovery tool.
You Might Also Be Interested In:
Steps to Recover File After Formatting Pen Drive
Step 1 – Install "Photo Recovery" software and launch it on your computer. Click on "Recover Photo, Audio & Video" tab to recover photos, videos and audio files from any SD card, external USB drive or computer hard drive. Connect the media to your computer and then perform the process.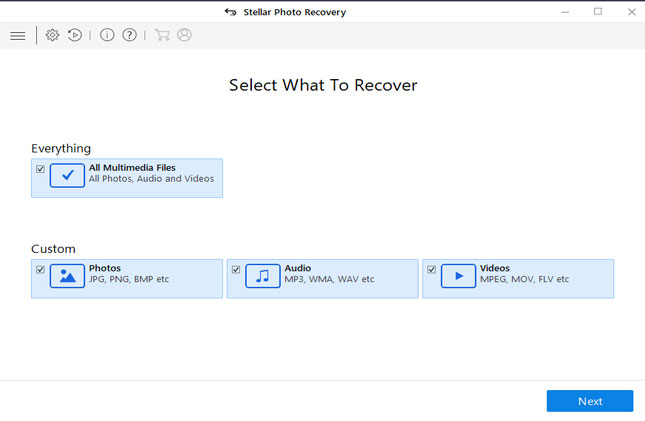 Step 2 – Select the drive from which you want to recover files. All the hard drive and external media will be shown in the list. Now select the desired drive to scan and then click on "Scan" button.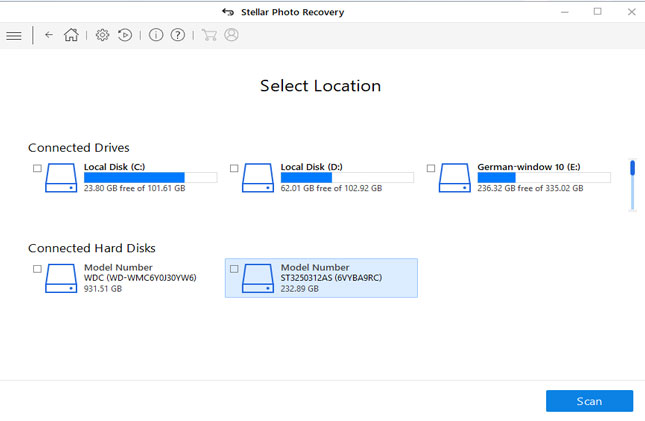 Step 3 – Once you click on "Scan" button the software will show that scanning is in progress. The software will search for all multimedia files from your selected drive or attached media.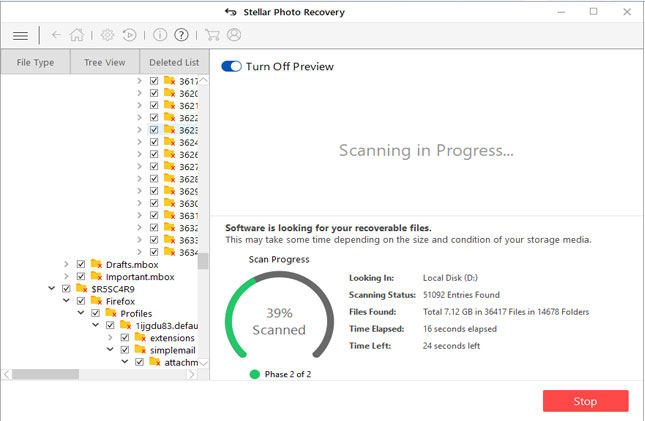 Step 4 – After scanning, all the files that are found in the selected volume, hard disk or other storage media devices are listed. You can now select the files to preview them and then you can click on "Recover" button to finally save them on your computer.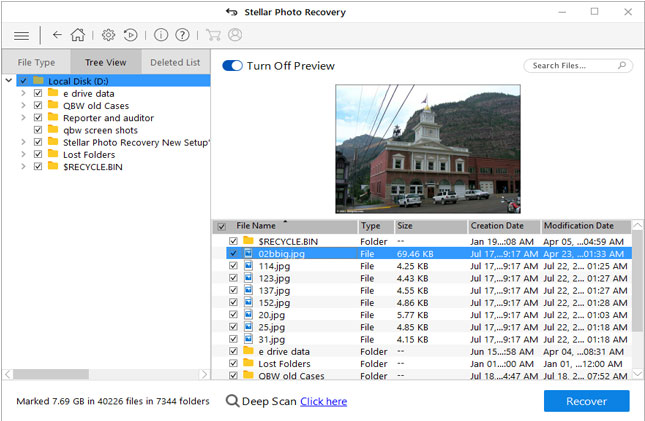 Additional Reading: How to Open Memory Card & Recover Files Without Formatting It?

Tips to Remember:
Always keep valid and proper backup of pendrive data in some other storage devices.
If you are looking for recovering files from formatted pendrive then immediately perform format recovery because quicker the format recovery – the more chances to get back files formatted USB/Pendrive.
Do not overwrite the data by adding any new data on the USB/pendrive.
Save the recoverable files to some other location on your system in order to avoid two files located in one place, while using photo recovery software.
Additional Reading: [Solved]: USB Drive Error "Please Insert A Disk Into Removable Disk"

Conclusion
When you accidentally format pen drive and that you want to recover files from it, then immediately stop using it and apply Pen Drive Data Recovery software as quick as possible I order to recover data and files from formatted Pen/USB drive.

If you have found this post helpful and useful, then please do not forget to share it.
Also like and follow us on Facebook, Twitter and Pinterest to get latest updates.
Summary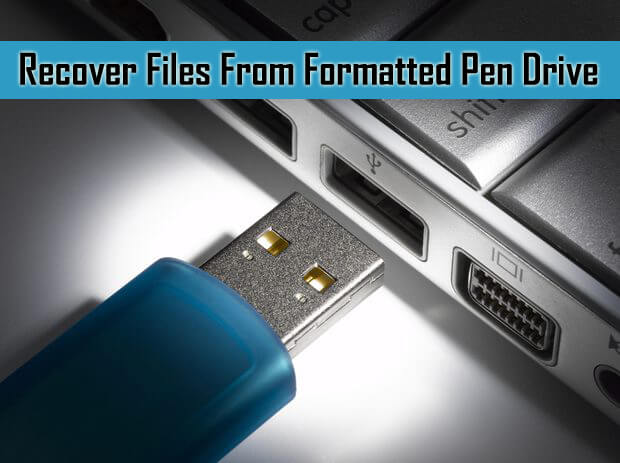 Article Name
How To Recover Data From Formatted Pen Drive
Description
Lost your data on your pen drive due to formatting? Here learn the basic solution to recover data from formatted pen drive.
Author
Publisher Name
Publisher Logo