A virus is very dangerous and when this gets into USB flash drive, it damages various files like important videos, photos, and other necessary stuff.  So, if you want to know how to recover data from virus infected pen drive, then keep reading this post till the end. 
Here, in this article, you will learn the best solutions on how to recover hidden files from virus-infected USB pen drive with ease. Now, read further in detail…
To recover data from virus infected pen drive, we recommend this tool:
This software will restore data from corrupted, formatted, encrypted storage media and works in all data loss situations. Now recover your lost and deleted data in 3 easy steps:
Download this Data Recovery Tool rated Excellent on Pcmag.com.
Select the storage media from which you want to restore the media files & click Scan.
Preview the recoverable files, select the items you want to recover and click Recover to save the files at desired location.
Recover Hidden Files From Virus-Infected USB Using Best Recovery Tool
However, the data loss from the infected flash drives and memory card can be easily recovered back by trying the best tool that is USB Flash Drive Data Recovery.
It is the best software which allows you to recover back deleted and lost media files even from the infected or corrupt flash drives and memory card efficiently.
This virus corrupted files recovery tool is best in recovering various data and this allows you to restore:
Recover various data like audios, videos, photos of different file format easily.
Restore data from different storage media like memory cards, hard drives, Mac volumes, USB drives, external hard drives, digital multimedia players, flash drive, pen drive etc
Retrieve lost/corrupted/inaccessible data from different brands of a camcorder, cameras, iPods, mobile phones and digital devices.
Get back data from external as well as internal storage media
Rescue permanent as well temporary deleted data
So, if you want guaranteed USB flash drive data recovery, then you must download this feature-loaded tool from the below given buttons.



* Free version of the program only scans and previews recoverable objects.
Steps To Recover Infected Flash Drive Files Are:-
Step 1: Select Desired Location
Firstly, select the drive, external media or volume from which you want to recover deleted media files. After selecting, click on 'Scan'.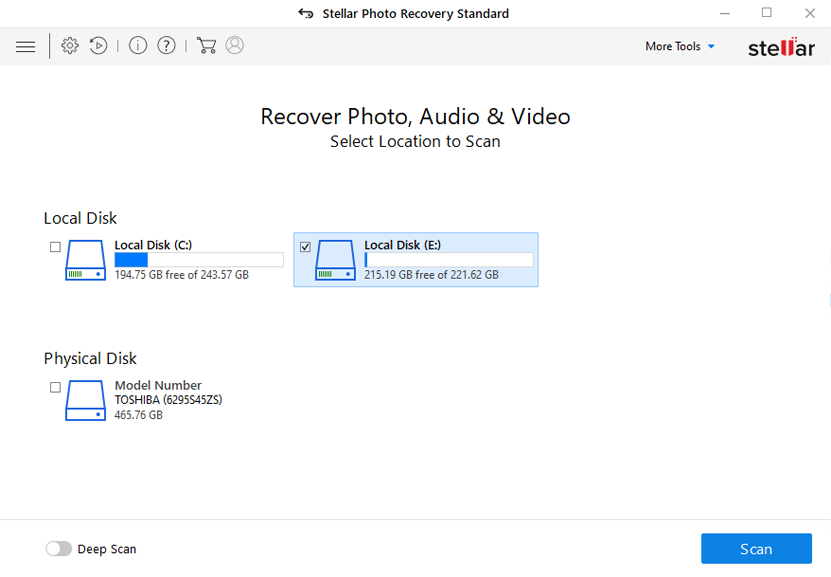 Step 2: Preview Recovered Media Files
Next, you can preview the recoverable media files after the scanning process is completed.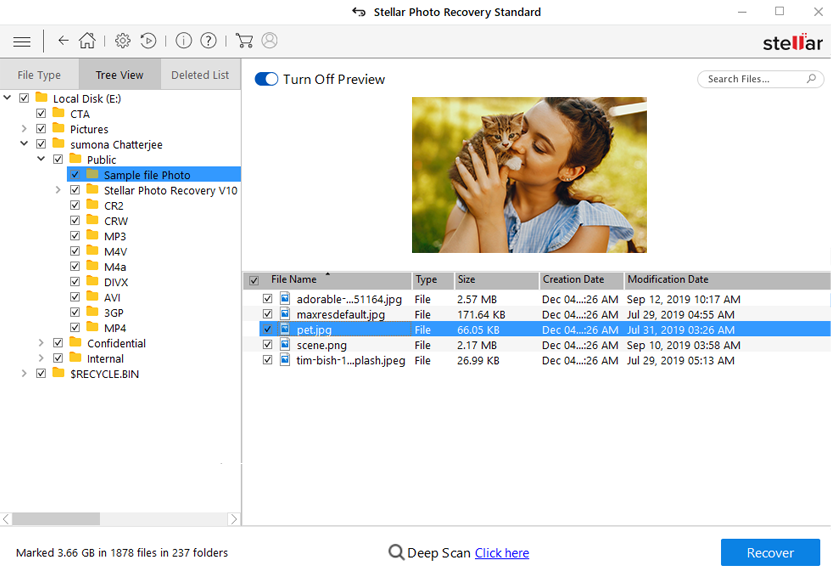 Step 3: Recover Media Files
Lastly, you can select the images, audio, video files you want to restore and click on 'Recover' option to save them at the location you want.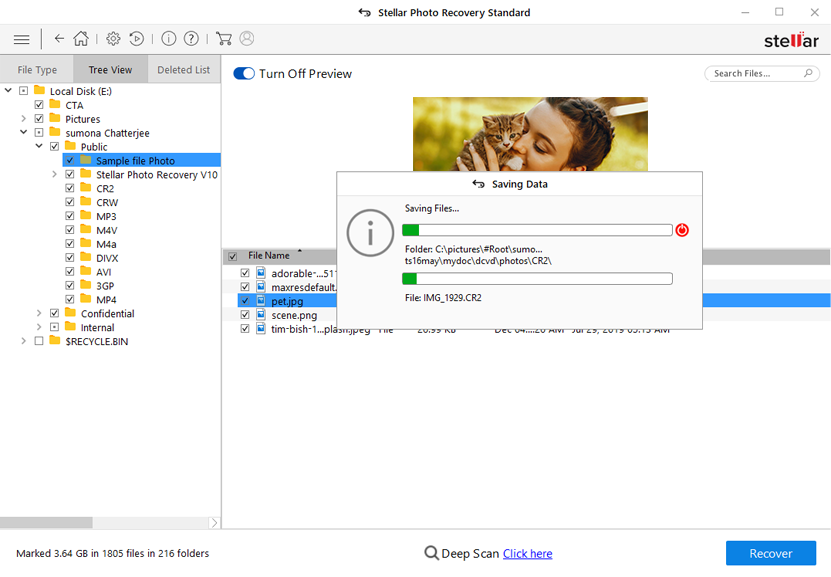 How To Recover Hidden Files From Virus Infected USB Pen Drive Using CMD?
There are some of the steps for detecting the virus-infected hidden files from the Flash drives. If it "Show hidden files" in the folder option that does not show anything that runs on the CMD command. Some of the viruses hide the files within the registry values. This command prompt appears and you need to type:
cd\
This makes the command applicable to the root directory and the subfolders also.
The recovery steps when the existing files get converted into shortcuts, pointing to some weird shortcuts are:
Flash drive is connected with the computer
 You need to check the drive which is assigned to the flash drive
 Then go to the Start option and chose the Run and then CMD is typed and Enter is pressed
Run The DOS Command: attrib -H -R -S /S /D G:\*.*
The G is for the Flash drive or any appropriate drive letter for the drive. You need to be careful; about the spaces when you make use of the command, otherwise the action will not take place. This will delete any of the files and the files that are converted to shortcuts are only recovered.
The next commands typed are:
You need to drive the letter and then press Enter.
The type dir/ah and press Enter.
attrib –h –s /s /d and press enter.

This process ends with reappearance of the drive letter. All the data then is obtained back.
How To Get Files From Virus Infected Pen Drive Without Software? (Backup)
If you already kept the backup of the deleted data then you can try Windows Backup option to recover hidden files from virus-infected USB. To do so, follow these steps:
Firstly, connect the backup storage media with the Windows system using the USB cable.
Now, you have press Win + I keys together and then go to Settings option and then go to 'Update & Security' and then go to 'Backup' option.
Lastly, you've to just click on 'Go to Backup & Restore' option in Windows 7 and then click on 'Restore My Files' option.
How To Recover Files From Virus Infected Flash Drive Via Previous Versions?
Likely, you might be able to recover data from virus infected pen drive by simply restoring them from a previous version that resides on your system. To try this method, follow the below steps:
Firstly, open the 'File Explorer'.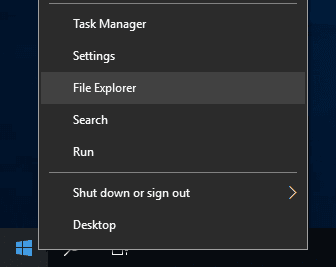 Next, you have to navigate to the file or folder you want to recover.
After this, make right-click and then select the Restore previous versions from the menu list.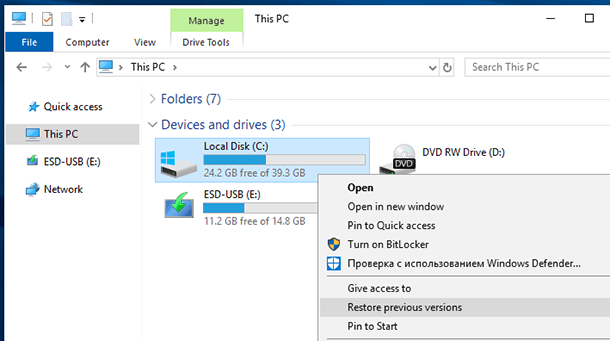 Now, you've to select the version you want to recover from the list displayed.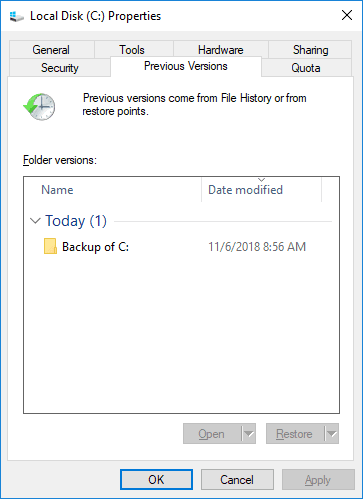 Lastly, simply click the Restore button to restore the file or folder.
Install Good Antivirus Software Scan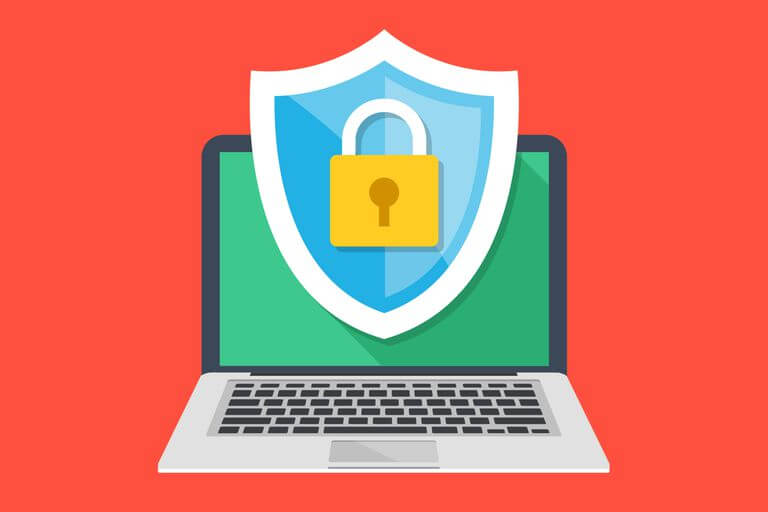 Sometimes removing the virus infection from USB pen drive can make your data accessible. So, you can try good antivirus tool like Windows Defender to scan your pen drive for viruses. Once malware/virus is removed from drive, you might be able to access data on virus-infected external hard drive.
What To Do When Your Storage Device Got Attacked By Virus?
When your storage media got virus attacked and data became lost, first you should not add any new file on the storage drive. After doing so, you have to install good antivirus tool to scan your USB drive to remove the virus. You can install the anti-virus tool like Avast, AVG, Quick Heal, Norton, MaCfee, etc. After cleaning the virus from USB, you can try the steps of the data recovery software to get your data back.
The Problem Is Completely Described Below:
But a problem arises when PCs are not protected from virus infection and the Flash drive that shows no data that form of folders that have some shortcuts that are present there, which points some weird type of .src files. There are ways to recover the data. But the used disc space shows that lot of data.
The first concern you need to concentrate is upon removal of the virus from the Flash drive. The drive is connected to the PC with the some latest and updated version of the antivirus software which scans and detects the virus and the removal are done. All the threats are detected by the antivirus software are fixed.
People Also Ask
Can I Remove Virus From My USB Without Deleting Files?
YES, obviously you can remove virus from SD card/USB drive without formatting or deleting files from it. To do so, follow these steps:
Firstly, in Search box, you have to type cmd command to open command prompt.
Next, type flash drive letter (for example J) followed with colon i.e. F:
Lastly, type the attrib -r -a -s -h *. * Hit the Enter
How Show Hidden Files From Virus Infection In Pen Drive?
Well, to show hidden files from virus infected pen drive, you can try all the solutions mentioned in this article. One of the best option that you can is try is the proficient virus file recovery software to recover the virus infected files.
How Do I Recover Hidden Files On My USB?
You can retrieve hidden files from USB pen drive by following the below steps:
Step 1: Firstly, in the option File Explorer
Step 2: Choose the View tab and click on the option Show hidden files, folders and drives.
Step 3: Lastly, click the Apply, and then OK. This process will make all your hidden files visible on USB pen drive.
To Sum Up
I hope that you should not worry about how to recover hidden files from virus-infected USB pen drive as you can simply go through with the given USB drive file recovery methods.
All the procedure are so quick and easy that anyone can easily try them without even needing any technical help. Hopefully, the article will help you and works in your case too.
Taposhi is an expert technical writer with 5+ years of experience. Her in-depth knowledge about data recovery and fascination to explore new DIY tools & technologies have helped many. She has a great interest in photography and loves to share photography tips and tricks with others.