If you have come to this page then it is obvious that you must be looking for how to remove virus from SD card without formatting. Well, no need to worry at all, because here, in this post, you'll learn the common causes for the SD card virus issue and apply the quick solutions on how to remove virus from SD card without formatting. Just read and follow the step-by-step instruction mentioned below.
How Virus Enters Into SD Memory Card?
Well, virus may enter into your SD card in the following situation:
When you connect the card to a virus-infected PC/Mac or laptop
When you transfer virus-infected files to the memory card or when you receive files from a device that is attacked by a virus
Surfing net or malicious websites while using an SD card
Downloading files on your card from malicious or compromised sites
Symptoms Of SD Card When It Gets Infected By Virus!
You may notice the following signs when your SD card gets infected with a virus whether you are using the card on digital camera, Android phones, computer or on any other devices.
Your files may turn into shortcuts files
Your files may get hidden
Files get corrupted or it gets removed or erased automatically without user knowledge
SD cards may turn inaccessible
You will see that your SD card performance has decreased, performing any task is taking a long time
You see an unexpected error message while copying files or deleting unwanted files on the SD card
You may see a prompt pop-up message asking you to format the card
SD card is detected but not accessible and you are not able to view files
You may see various SD card error messages while accessing it
Don't be scared or get afraid. Remember the old saying: "Where there is a problem, there is a solution!"
Finally, let us have a look at how to get rid of virus from SD card.
How Can I Remove Virus From My SD Card?
I would like to share my experience – one day when I connected the SD card of my digital camera to PC, the card was detected by the computer. But when I attempt to access photos saved on the card, all of a sudden all images turn into shortcuts file and I was looking for a solution to solve the issue on "how can I remove virus from my SD card". Next, when I checked the video files even they have also turned to shortcut files.
Well, below fixes had helped me out to remove memory card virus effectively. So, once you should also try them
Method #1: Remove Virus In SD Card Using Command Prompt
The command prompt is a good scanner and SD card virus remover. Hence, to remove virus on SD card without formatting, you need to follow the below steps:
Connect your infected SD card to PC with the help of a card reader.
On your computer click Start, select Run, and type cmd and hit ENTER button.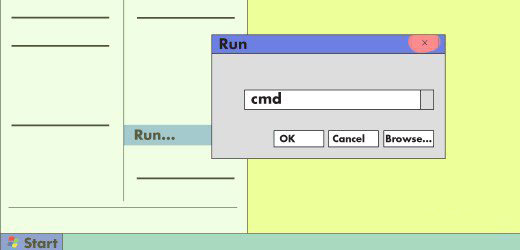 A new command window will get open, now type the following command: attrib -h -r -s /s /d f:\*.* and hit ENTER. ("f:" is the drive letter name of the SD card, hence, you must type your SD card drive letter name showing on your computer).
Now, Window will repair the virus infected SD card. On successful completion, you can access the files of your SD card.
You can now copy files from the card and paste onto a safe place on your computer. And then you can format memory card to re-use it again (formatting the card will erase all files on the card). After formatting the card you can copy the rescued files back onto the card.
If the above method fails, then you can try the next solution!
Method #2: Remove Virus from SD Card By Using Anti-Virus Software
Scan your virus infected SD card with the help of an antivirus program. (Don't have antivirus? You can use the built-in Microsoft Security Essentials for free but is not so powerful.) You can use any reliable and reputed antivirus memory card virus remover software and there are many options available in the market.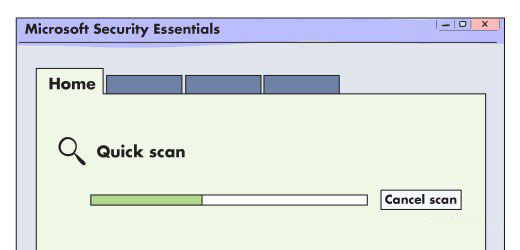 Scan memory card for virus thoroughly with the use of Antivirus or anti-malware program. Remove any detected virus or infected files.
Now check your SD card and see if all the folders and files are normal and are accessible.
Method #3: Reformat SD Card On Windows PC To Remove SD Card Virus
To reformat the SD card, simply follow the below steps:
Step 1. Firstly, click the Start option, then select folder icon to open the File Explorer
Step 2. Select this PC and click on the name of your SD card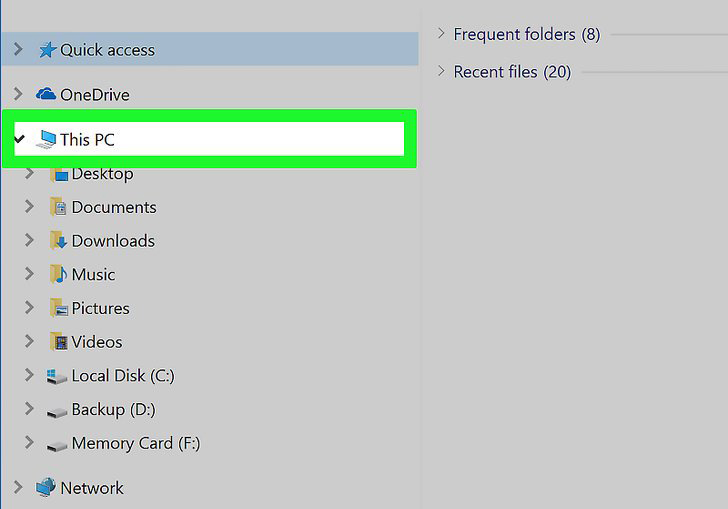 Step 3. After that, choose the Manage tab at the top of the window
Step 4. Then, press the Format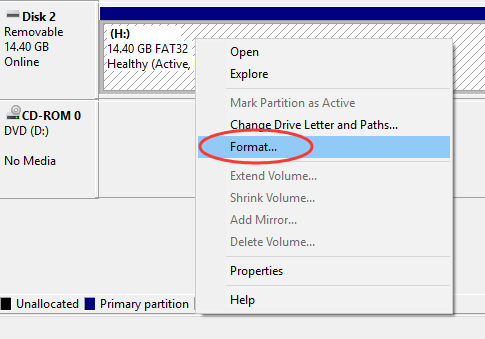 Step 5. Next, click on "File System" and select the exFAT
Step 6. Now, type the name into "Volume label" box
Step 7. Lastly, select the Start and press Ok
After doing so, the SD card will now be removed and re-formatted. The infected virus will be gone, but so will all your data.
Ultimate Solution To Recover Photos, Videos & Audio Files From SD Card
After removing the virus from SD card, if you found that media files have deleted and you want to restore those images, videos and audio files (in case if you do not have a backup) then, you can use SD Card Recovery Tool.
This software is designed to retrieve all types of  media files from virus-infected or corrupted SD cards
With the help of this SD card recovery software, you can:
Easily get back inaccessible or corrupted photos, videos and audio files from virus attacked SD memory card.
Retrieve digital media files from various memory cards such as SD card. microSD, miniSD, SDHC, SDXC, TF, CF, SmartMedia, UFS card, etc.
Recover multimedia files from locked, damaged, write-protected, disappeared, dead SD card and more.
Also, restore hidden media files from memory cards or other internal or external hard drive and recover original files created as shortcuts files due to virus infection on the SD card without formatting.
emid

emid


* Free version of the program only scans and previews recoverable items.
Here is the step by step guide to recover deleted media files from SD card with ease.
Does Formatting SD Card Remove Virus?
Yes, absolutely, after you format SD card, it will completely remove virus from SD card. To know how to format SD card using Diskpart command, you have to follow the below steps:
First of all, you have to press Win + R and then type 'CMD' to launch the command prompt window.
Next, you have to enter 'Diskpart' in the window and then you have to enter 'List Disk'.
After this, you have to enter 'Select Disk 1' if your SD card is disk 1 or you can change 1 to another number.
Next, you have to type there 'Clean' in CMD window and then simply hit Enter
Now, enter 'Create partition primary'.
Next, you have to type 'format fs=fat32' so that it can start the system starts formatting the SD card.
After doing so, it will format memory card and hopefully will also remove virus from SD card.
How To Protect Your Micro SD Card From Getting Infected From Virus
Below you can try the following tips and tricks to protect your SD card from being infected with virus.
Regularly back up important files of your SD card to some other location to deal with such a situation.
Do not connect your SD card with too many computers. And if you are connecting it to an unfamiliar computer, then scan it with the antivirus program on that PC itself before accessing the files and folders of the card.
Do not download files from the compromised sites on your memory card.
Do not receive or transfer virus-infected files from another device before checking them by scanning it through security software.
Final Words
If your SD card is infected with virus infection then I think you can try to overcome this issue is to try the solutions mentioned in this blog.
All the solutions mentioned here are so effective and easy to use that you don't even need any technical knowledge to perform the steps.
So, just try these fixes to remove virus from SD cards.
However, while resolving the issue on how to remove virus in memory card, if you ever found that your important files have been deleted then, you can recover media files from it without formatting by using the SD Card Recovery Tool with ease.
That's all…
Alex is an expert technical writer with 7+ years of experience. His in-depth knowledge about data recovery and fascination to explore new DIY tools & technologies have helped many. Alex has a great interest in photography and loves to share photography tips and tricks with others.