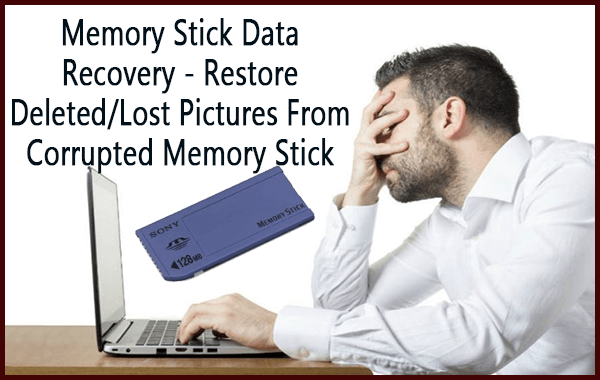 Are you not able to access pictures from your memory stick? Have you accidentally deleted or lost valuable or memorable photos or videos from memory stick? Do you want to restore those erased or missing images?
If YES then do not worry, just go through this blog and get the perfect solution. It may be possible that your memory stick has been corrupted and due to this, you are not able to access images from there. However, if this is the reason then you should definitely read this blog because you will get the perfect solutions here only.
Download Memory Stick Photo Recovery To Restore Photos in Minutes



* Free version of the program only scans and previews recoverable objects.
Practical scenario
"My memory stick is corrupted and not showing in mobile phone. When connecting the memory stick to my computer, Windows system can recognize it but I was unable to access any data on the memory stick. Windows system says that memory stick is corrupted and data is not readable. I have no idea what to deal with the problem, but I really need to restore all files stored on this corrupted memory stick. Can anybody show me how to perform data recovery from memory stick that stops working?"
Digital cameras are the most popular portable electronic device for capturing memorable moments in the form of pictures. These pictures get automatically stored on the memory sticks/memory card as soon as you take the pictures.
This Storage media is basically used to store high-quality photos that are taken from camcorder or digital cameras.
Memory Stick is a removal flash memory card that was developed by Sony. This technology of digital data storage has the capacity of 10 times of a 3.5 diskette. Memory Stick is another type of memory card that can be used for digital cameras for storing digital images.
This is the new way to share and transfer pictures, audio and other types of data between different compact electronic devices such as digital cameras or camcorders. Memory sticks are of small size but it includes all the smart media and compact flash memory.
Losing data from these storage media is very common nowadays, but at the same time, it is very annoying too. These can be caused by various numbers of reasons, such as virus infection, deletion of formatting accident and mistake, sudden power failure and system corruption during the time of transferring data.
Also Read: Free Memory Stick Data Recovery: Recover Deleted Files From Memory Stick
Best Tool To Recover Images From Damaged Memory Sticks
Well, when it comes to recovering deleted or lost data from memory stick, nowadays, there are several options that are available to recover photos from damaged memory stick but the best solution you can try is to use Memory Stick Data Recovery tool. With the help of this tool, you will be easily able to recover pictures from memory stick. So, follow the steps to get back lost pictures from damaged memory stick.
Step 1 – Install "Photo Recovery" software and launch it on your computer. Click on "Recover Photo, Audio & Video" tab to recover photos, videos and audio files from any SD card, external USB drive or computer hard drive. Connect the media to your computer and then perform the process.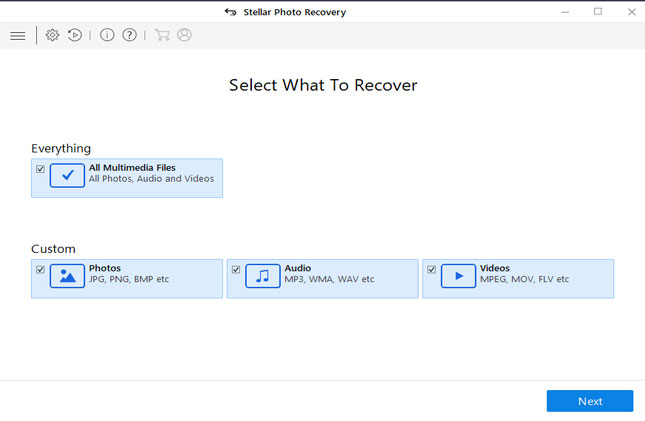 Step 2 – Select the drive from which you want to recover files. All the hard drive and external media will be shown in the list. Now select the desired drive to scan and then click on "Scan" button.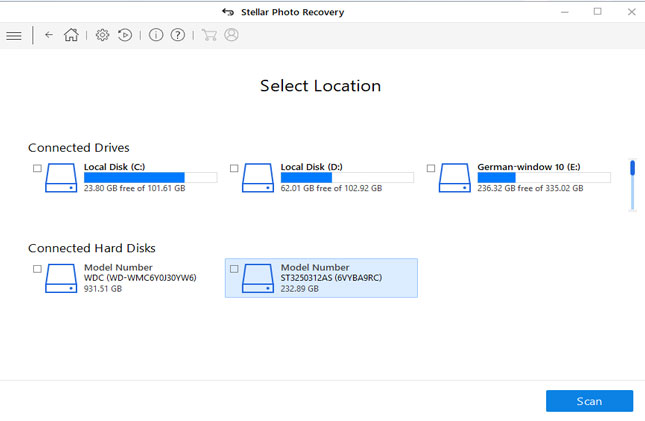 Step 3 – Once you click on "Scan" button the software will show that scanning is in progress. The software will search for all multimedia files from your selected drive or attached media.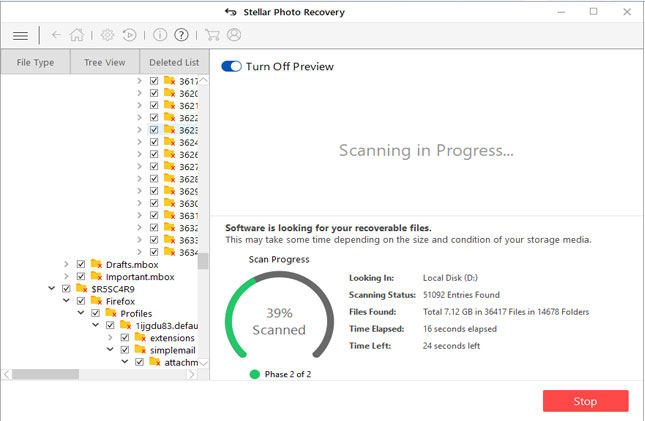 Step 4 – After scanning, all the files that are found in the selected volume, hard disk or other storage media devices are listed. You can now select the files to preview them and then you can click on "Recover" button to finally save them on your computer.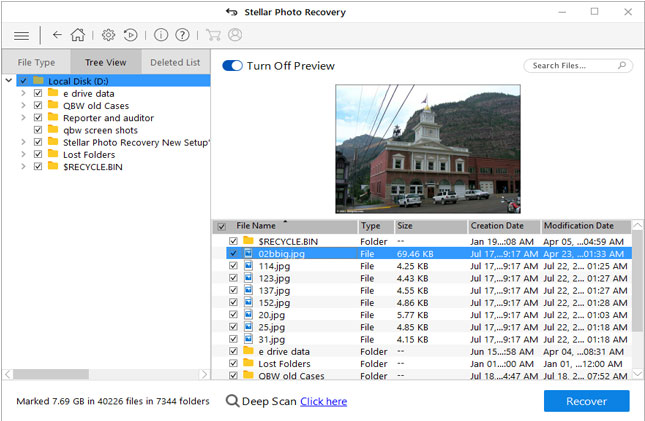 Alternate Solutions Available To  Recover Pictures From Corrupted Memory Stick
Apart from Memory Stick Data Recovery tool, you can also try some other alternate solutions to restore lost images from damaged memory stick. Following are the solutions:
Solution 1: Connect Memory Stick To Another Device
Solution 2: Try chkdsk Command To Check For Memory Stick Errors
Solution 3: Reinstall The Driver
Solution 4: Format Memory Stick

Solution 1: Connect Memory Stick To Another Device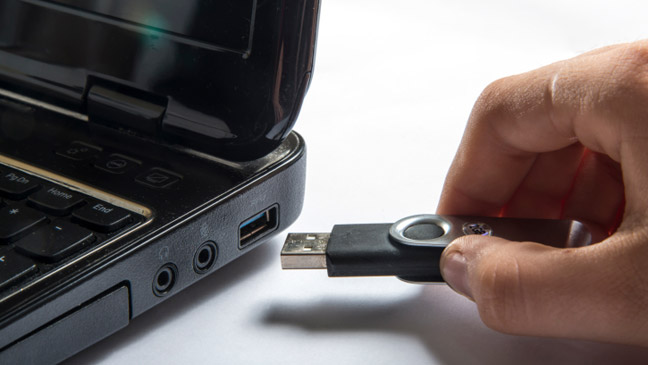 When your memory card gets damaged or corrupted, then you cannot access the files such as pictures,  music, videos, etc from it completely. Even the system is not able to read the memory stick because of driver related problems or incompatibility issues.
In this situation, you should once connect your memory stick to another device and see whether it is accessible or not. If so then you can easily restore photos and videos from memory stick.
Solution 2: Try chkdsk Command To Check For Memory Stick Errors
You can try using chkdsk command to check any memory card errors. You have to type "chkdsk" followed by colon, drive letter and /f at command prompt.
First, insert the corrupt memory card in a card reader and then connect to your system
Now tap on "Start" from Windows taskbar and choose "Computer" option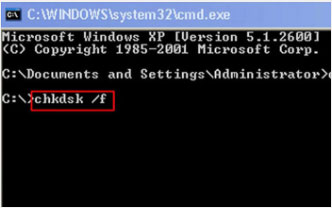 Here you have to search for SD card under "Device with removable storage" and note down the drive letter
After this, tap on "Start" option and then type "cmd" in the search box
Now right-click "cmd" and choose "Run as administrator"
You will see a command windows option where you will be able to fix damaged memory card/stick
Now type "chkdsk" followed by drive letter by a colon and /f
Press "Enter" and the command will check all the errors and will fix them
At last, check assigned drive letter to SD card just to verify whether the files are recovered
You can try the same methods for sd card as well. yes, you can try the above steps if you ever want to recover media files from memory card using CMD. This is the best manual solution you can try.

Solution 3: Reinstall The Driver
Apart from the two above manual solutions, you can try reinstalling the driver. Sometimes, it happens that because of driver issues, your memory stick becomes damaged and as a result, you are unable to access the data.
To, do so, you need to perform the following steps:
Step 1: First of all, you have to go to and right click on My Computer or This PC. Now click on the option "Manage".
Step 2: After this, click the Device Manager option you get on the left side.
Step 3: Now, simply double-click on the option "Disk Drivers" from the list and then right click on the name of the removable drive.
Step 4: After this, you have to disconnect the storage media and then restart the PC.
Step 5: Last, but not the least, reconnect the memory stick again and your PC will then detect it easily.
Solution 4: Format Memory Stick/Memory Card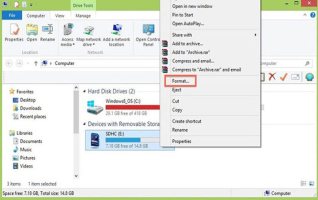 When everything is OK on your memory stick but you are unable to save them then it is because the card is in wrote protected mode. You should unlock write-protection mode to save the files on the card.
And if you still come across the same error then the photos or other saved are deleted or might become inaccessible. Here you need some powerful tool to fix the problem or even you can format the memory stick.
Doing this will erase everything from your memory card and so this method is a risky one. This method requires copying all the important files beforehand and then moving forward.
What Are The Error Messages On a Damaged Memory Stick?
It is already mentioned above that memory stick is a memory card developed by Sony. When users face any kind of issue on their memory cards then they search for symptoms that can help them to identify the problem.
The main symptom on memory card corruption is that you will not be able to access any stored data on it. In fact, there are several types of error messages, which include:
Memory stick is inaccessible
Unable to access memory stick/memory stick is denied
Memory card/stick not formatted, want to format it now?
Digital camera is unable to recognize memory stick
Memory stick is write protected
When you come across such unwanted errors due to your damaged memory card/stick then I think you should look forward to getting out of such situation and restore deleted photos from damaged memory stick.
Common Reasons For Losing Photo Or Media Files From The Memory Stick Are:
Abrupt computer shutdown while transferring of media from the card to the computer- If any interruption such as power failure, accidental shutdown of PC etc. occurs during transferring of images may lead to loss of data. This abnormal shutdown can lose all the data and then the recovery of them becomes almost impossible until an efficient recovery software is not used.
Continuous capturing of photos, videos, music without waiting for completion of single image processing- While capturing photos, it needs some time to get captured and then store on the memory stick. But before ending this process if you take another picture than there are very strong chances of losing all your data.
Accidental deletion- The files that get deleted from the Memory stick cannot be restored easily via Recycle Bin. It permanently gets deleted by bypassing Recycle bin. So the accidental deletion from the memory stick results in permanent loss of pictures.
Symptoms That Shows Your Memory Stick Is Damaged 
There are some signs that shows that your memory stick has been damaged. Few are some of the signs:
Missing images from memory stick
Black screen appears with some error message
No folder appears when you try to read the memory stick
Not able to see the content saved in the memory stick
Memory stick is not recognized by the system after getting connected
These are some of the signs that will indicate that your memory stick has been damaged and so you need to fix it and get back lost pictures from corrupted memory stick.
BONUS TIPS- How To Protect Memory Stick
Don't remove your memory stick/card during saving or viewing
Don't change your memory stick while the camera is ON
Remember not to remove memory card at the time of switching on/off camera
Avoid using fake memory cards and always try to use branded one like Sony, SanDisk, Kingston, Olympus, Panasonic, etc
Avoid using your camera when the battery is low
Conclusion
Well, there are lots of users who come across such unexpected situations on their memory stick and they have to face data loss situation as precious photos, videos, music, etc or other data like videos and music gets deleted.
But, I hope, from the above solutions, you will be able to retrieve pictures from corrupted memory stick with ease.  So, just try the alternatives as well to recover pictures from corrupted memory stick. All the best to you……

Summary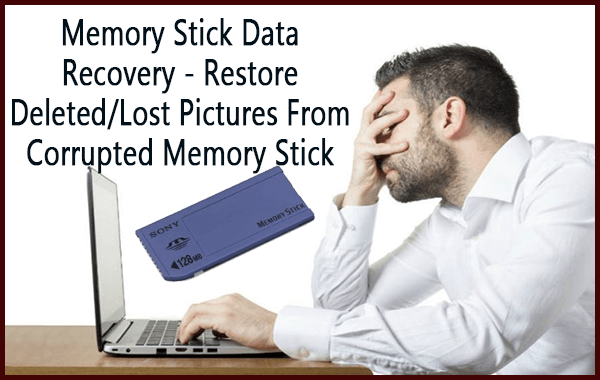 Article Name
Memory Stick Data Recovery - Restore Deleted/Lost Pictures From Corrupted Memory Stick
Description
Learn to restore deleted photos from corrupt memory stick along with videos, contacts, music files, and more. Explore other effective ways to get back lost memory stick data.
Author
Publisher Name
Publisher Logo