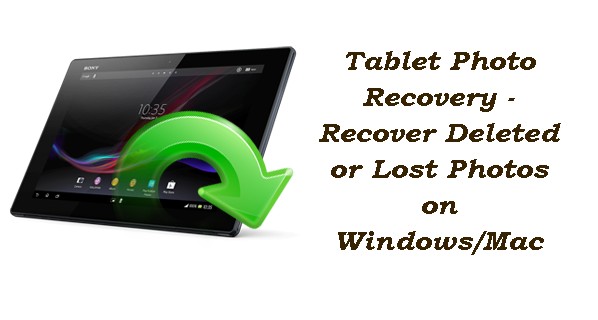 Get Back Deleted or Lost Photos From Tablet in just a Few Steps
Have you lost your precious photos from your tablet due to some reason? Are you looking for a way to get them back with an? If YES then you can easily retrieve them back using Digital Media Recovery. This recovery tool will help you:
Recover images of different file formats like PNG, JPG, GIF, PSD, PIC, BMP, etc
Get back lost data such as photos and videos from Samsung Galaxy tab
Retrieve lost photos even from different memory card brands like Toshiba, Kingston, Kingmax, Verbatim, Sandisk, Samsung, Transcend, etc
See preview of recovered images and select files you want to recover
Recover Deleted Photos From Tablet With an Ease



* Free version of the program only scans and previews recoverable objects.
All photos are removed by me from my tablet and I want to recover all my deleted photos. Unintentionally I hit "deleted all" option and all my valueless images get delete. Can I restore tablet images?
The above given scenario is one of the normal scenario for the tablet or android device user, if the given question is relates you then there is a good news for you "Yes" you can recover all your deleted android tablet images and other contents with ease. Even after formatting your android tablet or phone you can able to recover android tablet content without loss of any data. You can restore deleted or formatted images, videos and other media files from Samsung tablet and Samsung galaxy mobile phone.
The tablet recovery is possible because when any error occurs with the table memory or memory card of the memory or you format memory card or table data then all the media contents like photos, videos etc are remains in the device. After formatting or deleting the content of the smart phone only a table gets deleted called content table, this entry table is responsible to show the present content to the user so that when this file gets deleted then user get unable see their store media files.
So if you want to recover your lost files and important images then it is necessary that the blank table file cannot be overwritten. This is because when user overwrites or stores the other content to their memory card then previous data gets overwritten and you cannot recover them. If you face data loss situation then immediately stop using the related device and apply data recovery tool to recover deleted data.
How to avoid Tablet Image Corruption or Deletion?
Avoid using Android tablet in Low battery– Low battery is very dangerous situation for the android devices because due to lack of power system gets unable to complete user request and so that incomplete request make your file corrupt. For example if you capture images in low battery then there is a chance that your captured images get corrupt because system is unable to process captured image.
Don't connect your Android tablet with any infected computer- If you connect your tablet with an infected computer then it also makes your computer infected and makes tablet data corrupt. So it is necessary that don't attach tablet with malicious system. If you want to connect it with any computer then first check that computer have an updated antivirus program.
Use safely removal option to remove memory card- Some user direct remove their memory card or other removal drives from the computer or phones but it is very dangerous because it can harm your memory card very deeply and corrupt the contents of the memory card. Always use safely removal method and remove memory card safely to avoid data corruption.    
How to Recover Deleted Data from Android Tablet?
To restore android tablet data you have to download tablet data recovery tool, this recovery tool is specially designed for the android tablet. Simply download, install and run this tool to recover deleted data. This tool is designed with very strong algorithm so that it supports all devices such as Galaxy S4, S3, S2, S5, Note 2, Galaxy Tab, Galaxy Ace, Note 3, Galaxy Nexus, Gear Fit, HTC one, Google Nexus, Sony Xperia phones etc.
This professional tablet photo recovery tool is very powerful but the user interface provided by this tool is very simple and easy to operate so that one can easily operate this tool without need of any user manual. This tool is able to restore tablet images with original quality.
You might Also Be Interested In:
Steps to Recover Deleted Photos From Tablet
Before you proceed further for the steps you must first follow the below steps:
Go to Settings -> Wireless & Wifi -> USB Tools -> Connect USB mass storage to PC.
After doing this you can connect your tablet to computer with a USB cable, make sure that it shows as drive letter in Computer system.
Or, you can remove memory card from your tablet and connect it to your computer by using USB Card Reader.
After it run the photo recovery application and simply follow the instruction given by the application.
Step 1 – Install "Photo Recovery" software and launch it on your computer. Click on "Recover Photo, Audio & Video" tab to recover photos, videos and audio files from any SD card, external USB drive or computer hard drive. Connect the media to your computer and then perform the process.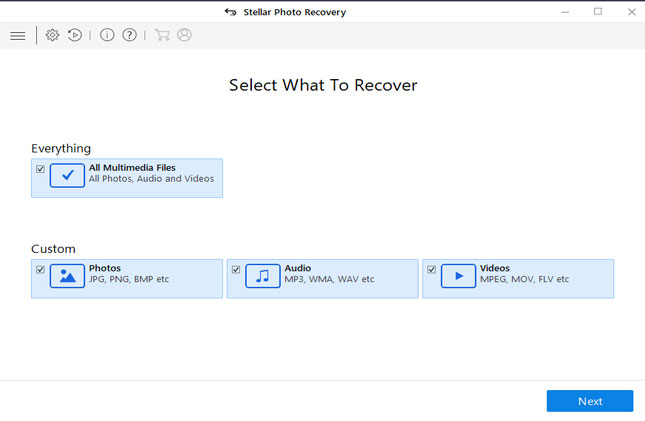 Step 2 – Select the drive from which you want to recover files. All the hard drive and external media will be shown in the list. Now select the desired drive to scan and then click on "Scan" button.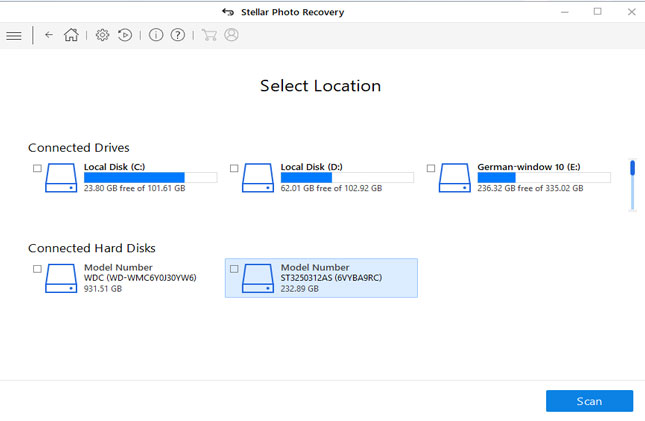 Step 3 – Once you click on "Scan" button the software will show that scanning is in progress. The software will search for all multimedia files from your selected drive or attached media.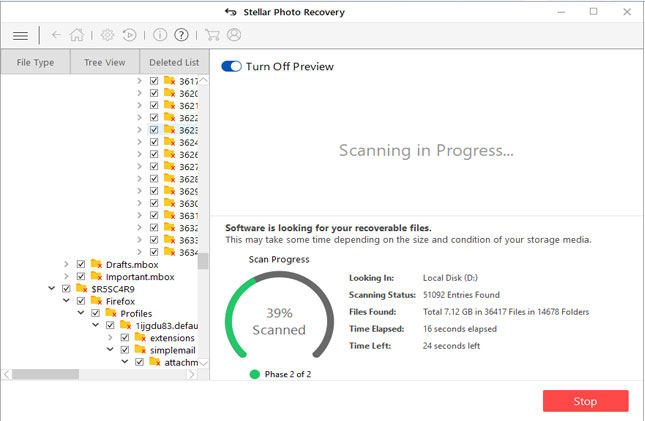 Step 4 – After scanning, all the files that are found in the selected volume, hard disk or other storage media devices are listed. You can now select the files to preview them and then you can click on "Recover" button to finally save them on your computer.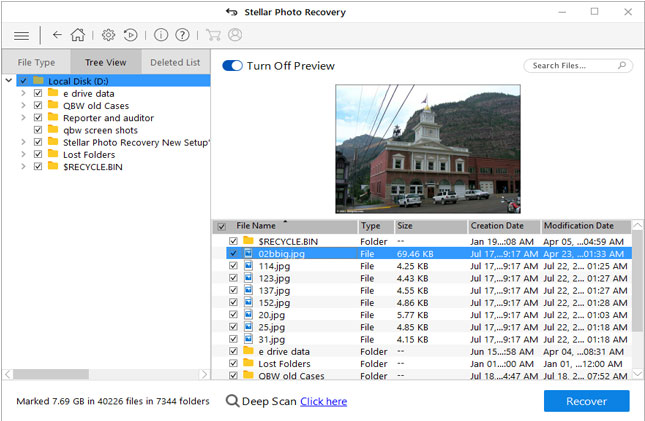 Tips to remember
After losing your important data from your storage device, it is very much important to remember some useful tips which can help you to avoid data loss in future. Some of the tips are mentioned below:
Always make a backup of all your important files or folders so that it can help you in future when any data loss situation happens.
Use some reliable power source which can help your system from sudden shutdown
Before formatting, check your storage device at least two to three times
Never use any digital device when its battery is low
Don't remove the files when file transfer process is on progress
Before removing the device from computer or from any other system, eject it properly
Avoid using the same device when it is already used and it is full. Keep it on safe place and do not save any new media files otherwise the previous data will be overwritten
Always protect your device from any virus or malware attack by using the perfect antivirus program
Before deleting any files, just be sure of what you are selecting and what you are deleting
Never avoid any type of warning message because this can also be the reason for data loss