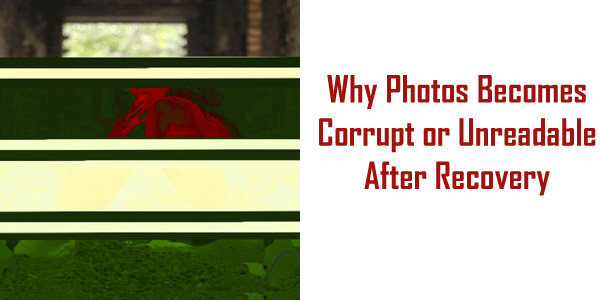 Summary: Used any photo recovery software to recover corrupted or deleted photos but after recovery the photos becomes corrupted or unreadable? Well, do not worry, in this post you will learn why photos becomes corrupt or unreadable after recovery and solutions to recover corrupted or unreadable photos.
Digital photography has left traditional photography far behind and it has lots of advantages. One can easily takes digital photos in few clicks using digital cameras or phone and can store it in some storage device and later on they can watch it. The terms of re-writable memory of storage device such as memory card, pen drive, hard disk, etc, allow user to delete previous image and add new image to it.
Digital photos are best way to keep life important moments and memories, and are very convenient to use.  And why not? You can have lots of photo stored in your camera, phones, computer, etc. You have thumbnail and double click on it, image display always, so you believe it always will. But it is obvious that life doesn't remain clear-cut always.
Additional Reading: Recover Deleted Photos/Pictures/Images From Memory Card
It takes only few minutes and you can lose all of your favorite images from your storage device. The reason could be accidentally deletion, virus infection, a scratch on memory card, etc and suddenly your photo might be trashed and no longer you can view it at all as it is corrupted and damaged.
Though, there is specialized photo recovery software that can help you to recover your lost photos back. It is suggested to have photo recovery tool if you do not have backup of your deleted or lost photos, so that you can easily recover them by the use of photo recovery tool. But sometimes you could find that recovery of photos is corrupt and you could not view the clear or complete photos, even though you have recovered them by using specialized tool.
Basically, most of the digital cameras, mobiles and other photos capturing devices use JPEG file format for their photos files. When you recover photos using specialized tools you may find such corruption in your recovered photos. The corruption may be: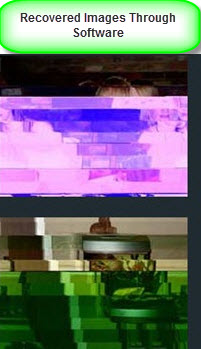 Photo overlapped by another photos
The photo get divided into two or multiples part.
The photo gets shifted and you can't view the full contents.
The color of upper part is different from the color of lower part
The upper and lower part of photos is of different photos.
There could be many damages and corruption you can find in your recovered photos.
Additional Reading: Sony Camera Photo Recovery: Recover Deleted ARW RAW Images

Reason of Photos Corruption After Recovery
Their cause behind such actions of few photos after their recovery with the use of specialized tools is the tool corruption. This result: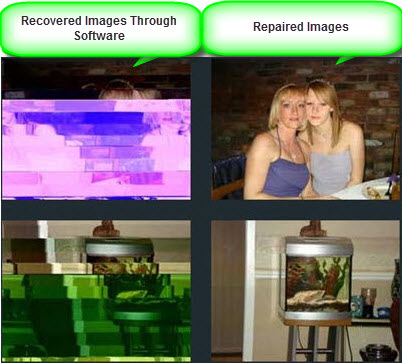 Before recovery if photos get partly overlapped, you get such results after recovering it through specialized tool.
May be specialized tool do not perform efficiently or lack some features which results in corruption of few photos throughout the recovery procedure. It means that tool is not having the capability or features may be one of the reasons of such corruption.
At such conditions, when JPEG file photos or photos/images get unreadable when you recovered the lost photos with the help of specialized tools, then it is highly recommended to use professional JPEG photo recovery tool. A trustworthy tool to recover photos and repair damaged and corrupted photos file without affecting it original quality. Such tool comes with user friendly so that you do not have any problem while using the tool which allows user for smooth operation in recovery of photos.
Additional Reading: Common Reasons That Causes Loss of Photos From Memory Card

Precaution To Avoid Such Photos Corruption
It is always recommended to use authorized tools for recovery of your deleted or lost images. It generally happens we use free software for photo recovery but at the same time it lack full features. Basically free software are malevolent that may harm your computer instead of recovering photos. Hence, it is better to use trustworthy and paid photo recovery tools.
To avoid photo corruption try to use memory/media card reader for importing and exporting images from computer. Do not directly connect your device such as digital camera or mobile through USB cable, it may corrupt photos.
Try to eject the external attached device (memory card, pen drive, card reader, etc) in proper way. In not doing so, it may overwrite images partially. Do not directly disconnect the external drive.
It is suggested not to use same memory card in multiples of mobiles and digital cameras. In doing so it will not only corrupt your memory card but it can also corrupt your images or data stored in it.
Additional Reading: How To Recover Inaccessible or Deleted Photos In App Lock Vault

Best Solution To Repair Corrupted or Unreadable Photos By Using Photo Recovery Software
In order to recover corrupt or unreadable photos by using popular and widely used Photo Recovery software. It is specifically designed to repair and recover corrupted/unreadable or deleted photos from various data storage devices such as computer drive, SSD, external HDDs, memory card, USB drives, digital camera/camcorder memory card, mobile phone's SD card, etc.
The best part about this Photo Recovery software is that it is available for both Windows and Mac computer.
You Might Also Be Interested In:
Steps To Restore Corrupted or Unreadable Photos
Step 1 – Install "Photo Recovery" software and launch it on your computer. Click on "Recover Photo, Audio & Video" tab to recover photos, videos and audio files from any SD card, external USB drive or computer hard drive. Connect the media to your computer and then perform the process.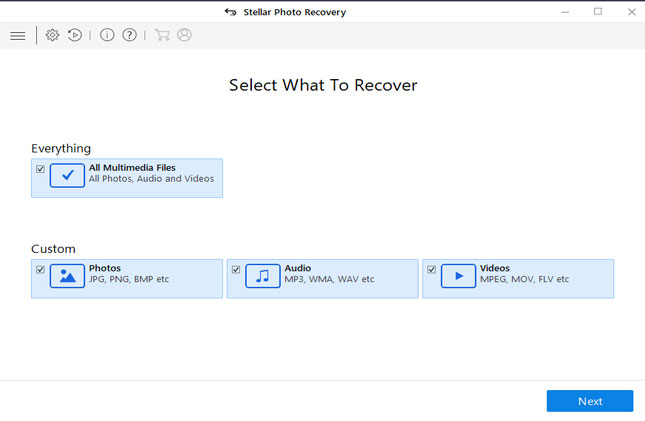 Step 2 – Select the drive from which you want to recover files. All the hard drive and external media will be shown in the list. Now select the desired drive to scan and then click on "Scan" button.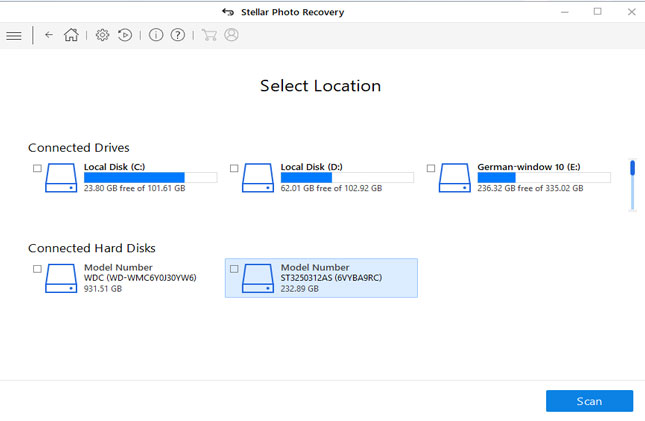 Step 3 – Once you click on "Scan" button the software will show that scanning is in progress. The software will search for all multimedia files from your selected drive or attached media.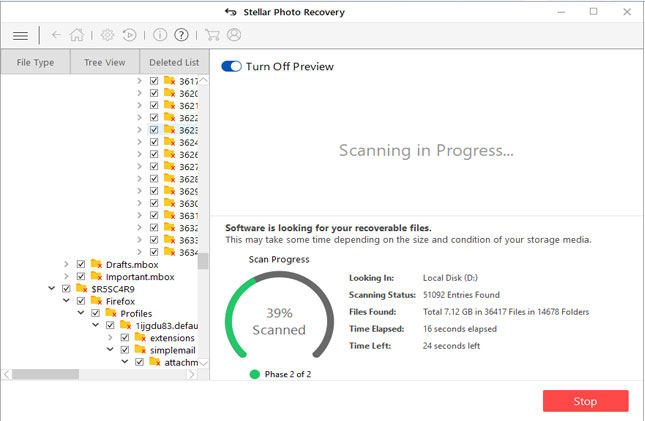 Step 4 – After scanning, all the files that are found in the selected volume, hard disk or other storage media devices are listed. You can now select the files to preview them and then you can click on "Recover" button to finally save them on your computer.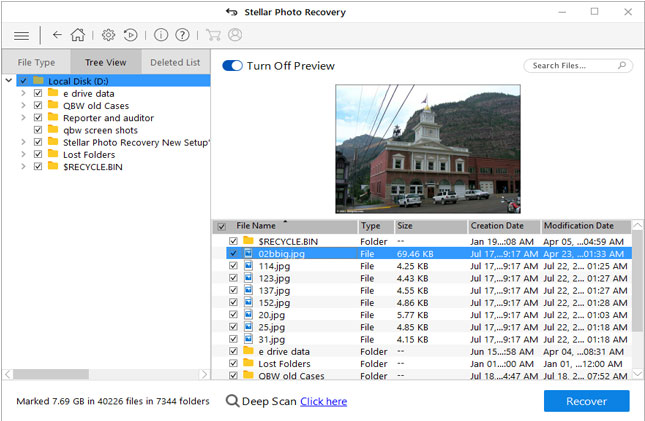 Conclusion
After going through the article I hope you have got the causes why photos become corrupt or unreadable. And also you have learned about the best photo recovery software to recover corrupted or unreadable photos.

Summary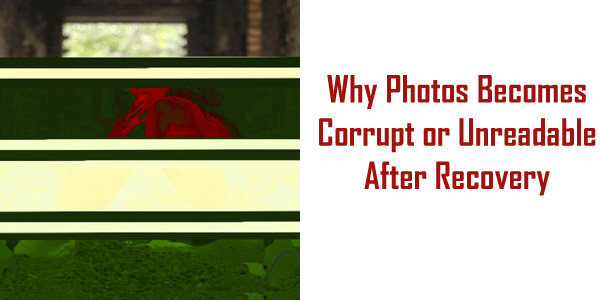 Article Name
Why Photos Becomes Corrupt or Unreadable After Recovery – Reasons and Solution!
Description
At times, when you recover lost or deleted photos from any storage media, you find them unreadable or corrupt. All effort that you put become zero when you get such results. So, lets find out what causes such issues and what it's solution is.
Author
Publisher Name
Publisher Logo