Apparently, it is hard but not impossible to recover data from dead SD card. Actually, performing a dead micro SD card recovery completely depends on the factor of data loss & the things you've done after the stuff was lost from an SD card. All you need to do is to check out this article to know what to do & how to do it exactly.
SD cards are smaller in size, and used in various portable devices such as digital cameras, mobile devices, camcorders, tablets, mp3 players, iPods, etc are known to store huge capacity of data like photos, videos, songs, and other data.
Since, there are millions and billions of people out there, who are using SD cards, it is obvious that memory cards are getting cheaper and larger in capacity. It is getting easier to store lots of data on it with ease.
But as storing data is getting easier, it is also much easier to lose data saved on the card. At some point, you cannot open the card or it won't be accessible on your devices and this situation makes your card in dead condition. So, here in this post, I will show you how to repair dead SD cards and recover data from dead SD cards easily.
To recover data from dead micro SD card, we recommend this tool:
This software will restore data from corrupted, formatted, encrypted storage media and works in all data loss situations. Now recover your lost and deleted data in 3 easy steps:
Download this Media File Recovery Tool rated Excellent on Pcmag.com.
Select the storage media from which you want to restore the media files & click Scan.
Preview the recoverable files, select the items you want to recover and click Recover to save the files at desired location.
Quick Navigation:
Part 1- Common Signs Of The Dead SD Card
There are some common signs through which you can come to know that your SD card is dead. Below I have listed a few of them:
The SD card shows empty.
The memory card doesn't recognize the SD card.
Your card is cracked/broken.
You are continuously asked to format your SD card.
Despite clicking on the micro SD card option on your phone / PC / laptop, there is no response.
As you have known the common signs of a dead SD card, it is also important to know that what are the reasons that make the memory card dead, that put you in such a terrible data loss problem.
Part 2- How Does SD Card Turn Into A Dead State?
Using the same card on multiple devices then it may lead to loss of data leaving your card corrupt, dead or inaccessible.
If you have the habit of pulling/ejecting memory cards without safe removal, during read/write process, then it can corrupt the file system and put your sd card dead or inaccessible.
If your card gets infected with malware or a virus that does not provide resistance to protect data from malicious activities imposed by a virus, then in this case also, your card will become dead or completely useless.
So, these are some common reasons that make cards dead or useless. Now, I am going to show you how to fix and recover data from dead SD cards.
Part 3- Can A Dead SD Card Be Recovered?
Frankly speaking, it's not possible to recover dead micro SD card data if it's physically damaged. Mainly if an internal memory chip (Golden chip of the card) is damaged too.
However, if your memory card has sustained logical damage then it can be easily revived by trying the solutions mentioned below in this post.
Part 4- Recovering Files From A Dead SD Card
Before recovering files from a dead SD card, you should first stop using your memory card.
First of all, insert the card in the different card reader. If a built-in laptop or computer slot is not able to detect your card, then try a different laptop or PC.
After that, you need to try the best Dead SD Card Data Recovery software to get back the stuff from the dead/undetected SD card. In the next section of this post, you will get it's user-guide.
Part 5- How To Recover Data From Dead SD Card [Recommended]
Using the best Dead SD Card Data Recovery Tool, you will be easily able to restore files from dead or undetected SD cards.
This professional software is designed to recover almost all formats of photos, videos and audio files. You can try this program to restore multimedia files from dead SD cards, corrupted or completely useless memory cards easily.
It has the capability to retrieve media files from digital cameras, camcorders. Mobile devices, Android phones/tablets, music players and external storage devices, memory cards, USB drives, etc.
emid

emid


* Free version of the program only scans and previews recoverable items.
You can download and install this software as per your niche. So, what are you waiting for? Just install it and follow the step-by-step guide to revive dead micro sd card.
Supported memory cards: This software supports a wide range of memory cards such as SD, SDHC, SDXC, micro-SD, mini-SD, Micro SDHC, Micros SDHC, Micro SDXC, MMC, TF, CF, XD card, etc of different brands such as SanDisk, Transcend, Lexar, PNY, Sony, Samsung, Kingston, Kingmax, Toshiba, HP, Spice, and many others that go dead, unreadable, inaccessible, damaged, crashed, failed, throwing errors, etc.
Once, you are successfully able to restore your data from your dead memory card. You can now proceed further to format a dead SD card.
Part 6- How to Fix A Dead SD Card?
If you believe that your card is physically ok, then you can make use of Windows' built-in utility and solve how to fix a dead SD card.
Connect your SD card with your computer.
If your card is displayed in Windows Explorer – Right-click on it, select Properties and then go to Tools And then click on Check. A window will now scan your card and will check for errors and will try to fix it.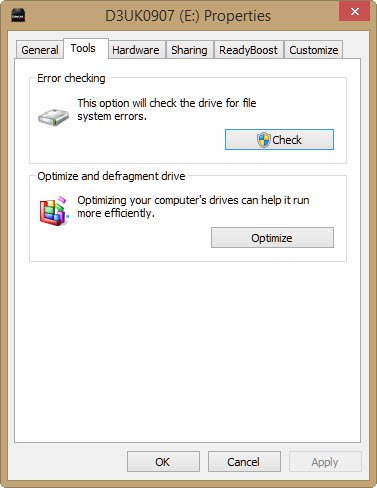 In this utility, you can see which drives Windows can "see" and the list can include the drive which do not have drive letter. If you are not able to recognize your SD card in the list, then it is confirmed that your sd card is completely dead or the card reader is not working properly. However, if your SD card is listed there, but do not have a drive letter, then you must be able to right click on it and give the drive a letter name or format it to file system that Window can read and then assign a letter.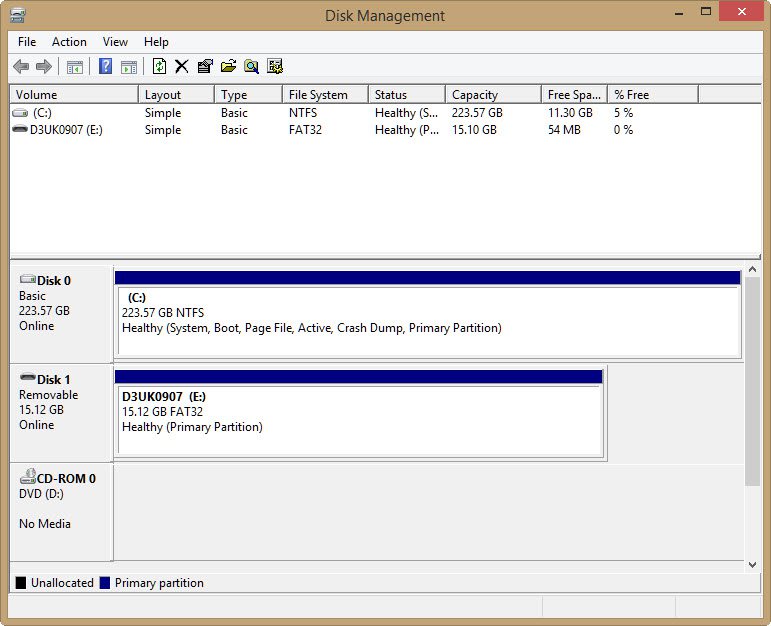 Part 7- Recover Data From Corrupted Memory Card
In order to recover data from corrupt memory card, you can try these tips:
Try to connect your card with your PC and then copy & paste the data from the card to some other place.
If this fail, then you must try the data recovery software, mentioned in this post – Corrupt SD Card Data Recovery
Part 8- How Can I Restore Data From A Micro SD Card?
There are two possible ways through which you can restore your data from your micro SD card:
First: If you have kept the backup of your files stored on your card in some other places like on your PC or on some other external storage devices, then you can easily get back your files from the backup.
Second: In the absence of backup, you have to apply third-party micro SD card data recovery software. It will help you to restore pictures, videos, and audio files from a micro SD card.
Part 9- Can I Repair A Damaged SD Card?
Yes, there are a few solutions that you can try to repair and recover dead SD card data from it easily.
Check out the solution mentioned in the following posts:
Part 10- How Can I Recover Data From A Broken Micro SD Card?
If your card is completely broken, then I doubt that you will be able to find any solution to restore data from a broken SD card.
However, if your micro SD card is slightly or a little bit broken and if it is detectable by your PC, you can easily copy and paste data from your Micro SD card onto your PC hard drive.
Part 11- Tips to Remember
Always keep a backup of your important data that is saved on your memory card to your computer or on any other external storage devices.
Do not save the recovered files on the same dead SD card from where you are recovering your files
Always remove the card with the proper removal procedure. Use the safe remove option and do not eject/pull out the card in read/write operation.
Frequently Asked Questions:
How Do You Know If Your SD Card Is Dying?
Well, there're a few signs through which you can come to know that your SD card is dying like:
The microSD card shows empty.
You're continuously prompted to format the SD card.
Your card is undetected or unrecognized by digital devices.
How Do I Revive A Dead SD Card Data?
As long as your memory/SD card can be detected by a PC, it's highly possible that expert tools like SD Card Recovery can revive dead SD card data successfully.
What Do You Do If Your SD Card Is Not Detected?
In case if your SD card is not showing up or not detected by PC/ laptop, try the below tips:
Clean an SD card & card reader.
Try a different USB port or card reader.
Update the drivers.
Run CHKDSK to scan & fix any possible issues.
How Do I Get My Dead SD Card To Work?
When an SD card is not working but appears in PC, then you may need to update its driver in order to make your SD card to work. This shall be done on a PC. To do so, follow the below steps:
At first, insert your SD card into PC with a card reader.
Then, right-click on THIS PC >> click on 'Manage' option
After this, tap on 'Device Manager', & tap to launch 'Disk drives
Now, right click on the SD card that shows in Disk drives >> click Update Driver.
Bottom Line
I hope, the instructions or solutions mentioned above had helped you to fix the dead sd card and recover files from dead SD card.
However, if your inaccessible, dead, or useless card is not detectable by your laptop or PC, I would suggest that you must try the demo version of the SD card recovery tool and recover dead SD card.
The scan result will display the preview of the recoverable files within the software. And if your files are displayed in the preview, you can purchase a full version of the software to finally recover and save them on your system.
Taposhi is an expert technical writer with 5+ years of experience. Her in-depth knowledge about data recovery and fascination to explore new DIY tools & technologies have helped many. She has a great interest in photography and loves to share photography tips and tricks with others.