Check out this article and learn the best drone recovery solutions to retrieve deleted pictures and videos from drone cameras easily.
Drone is a popular flying camera or UAV (Unmanned Arial Vehicle), which is guided by remote control or it can also fly by the pre-programmed flight plan. A drone is equipped with cameras such as GoPro, Panasonic, Canon, etc to record and capture aerial footage and images.
Though drones store recorded videos and captured photographs in the memory card inserted within the camera. But there are several scenarios in which your drone photos and videos get disappeared. Some of the common causes are mentioned below.
Regardless of the reasons behind the drone data loss, you can easily get back drone camera videos/DJI pictures by using the approaches mentioned here.
To recover drone video & image files, we recommend this tool:
This software will restore data from corrupted, formatted, encrypted storage media and works in all data loss situations. Now recover your lost and deleted data in 3 easy steps:
Download this Data Recovery Tool rated Excellent on Pcmag.com.
Select the storage media from which you want to restore the media files & click Scan.
Preview the recoverable files, select the items you want to recover and click Recover to save the files at desired location.
But before we dig into the drone recovery solutions, let's know how drone pictures and footage actually deleted.
How Do Drone Photos And Footage Get Deleted?
As we have already said, drone cameras save all the captured pictures and recorded footage on the SD card inserted within it. And these SD cards are prone to data loss.
Thus, below we will shortlist the most common causes that can lead to drone data loss:
Accidentally or mistakenly deletion of data from a drone camera card.
Data loss due to physical damage to the drone camera or its card.
Formatting the Drone SD card.
Virus/malware infection to the drone memory card can lead to card corruption and make all your data inaccessible.
Mishandling the drone SD/microSD card.
So, these are the common scenarios in which you can lose all your stuff from a drone camera.
Now, it's time to know how to retrieve deleted pictures and videos from drone cameras with possible solutions.
How To Recover Deleted Pictures And Videos From Drone Camera With Software?
No matter whatever the reason behind the drone video and image files deletion, you can recover deleted photos from Drone cameras with the help of suitable Photo Recovery Software.
It is the top-rated professional tool that will surely help you to perform DJI drone recovery in a hassle-free manner.
The best thing about this tool is that it supports almost all the photo file formats- JPG/JPEG, PNG, RAW, etc, videos file formats- MP4, MOV, FLV and others can be recovered very easily from the drone or other digital cameras.
This drone data recovery utility is available for both Windows and Mac.
emid

emid


* Free version of the program only scans and previews recoverable items.
With the help of this digital camera data recovery tool, one can:
Effectively restore lost/erased/missing/deleted pictures or video footage from the camera drone.
Also retrieve video and image files from formatted, virus infected, corrupted or damaged memory card used in the camera drone.
Support recovery of data from DJI, Parrot, HUBSAN or any other drone camera.
100% read-only. Safe, secure, and easy to use.
This data recovery for drone camera supports the recovery of files from all types of memory card such as SD, microSD, miniSD, MMC, SDHC, SDXC, xD Picture card, TF cards or the fly drives.
Note: Stop using your drone camera memory card as and when you lose data on it and do not add any kind of files to it. If you add any new data then it will overwrite the existing and you will lose the chance of recovering pictures and videos from the drone camera.
Below find out the step-by-step guide for Drone data recovery. But first of all, you have to take out the memory card of the drone and connect it to your PC/Mac with the help of a card reader and follow the below steps.
Steps To Retrieve Lost or Deleted Videos and Photos From Drone Camera
Step 1: Select Desired Location
Firstly, select the drive, external media or volume from which you want to recover deleted media files. After selecting, click on 'Scan'.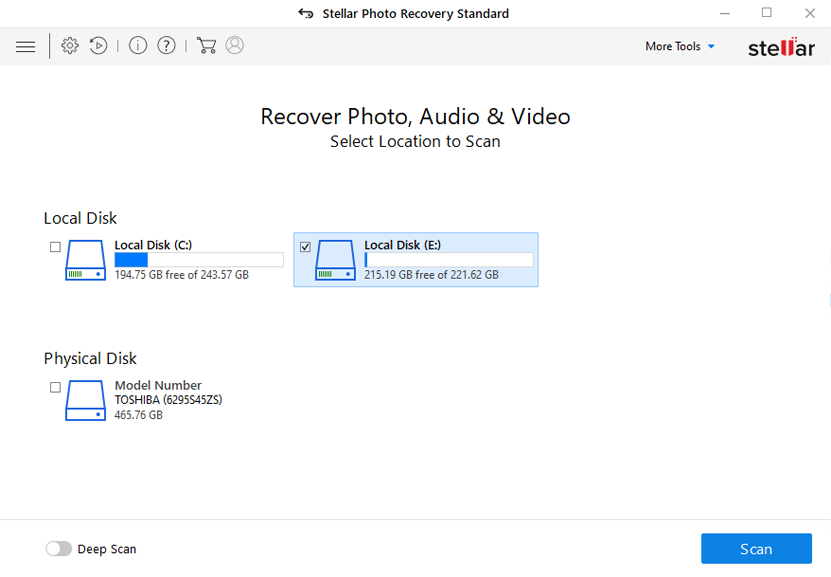 Step 2: Preview Recovered Media Files
Next, you can preview the recoverable media files after the scanning process is completed.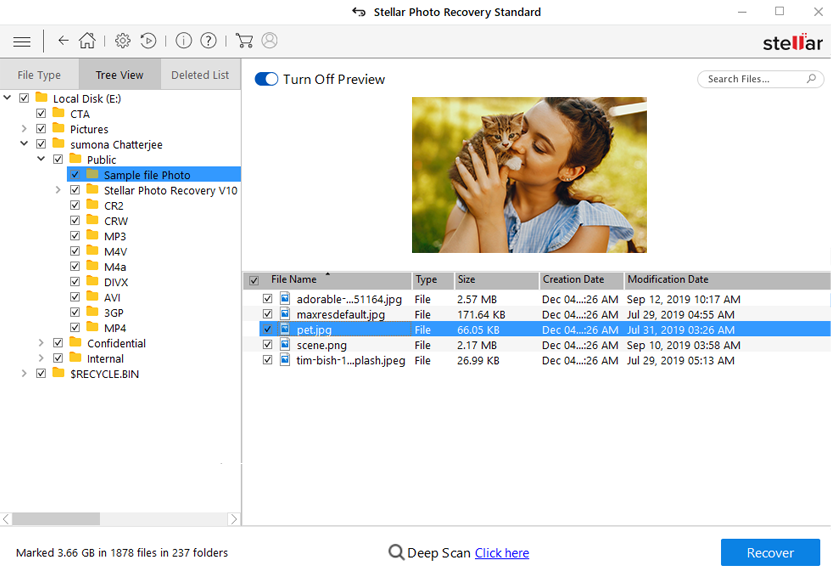 Step 3: Recover Media Files
Lastly, you can select the images, audio, video files you want to restore and click on 'Recover' option to save them at the location you want.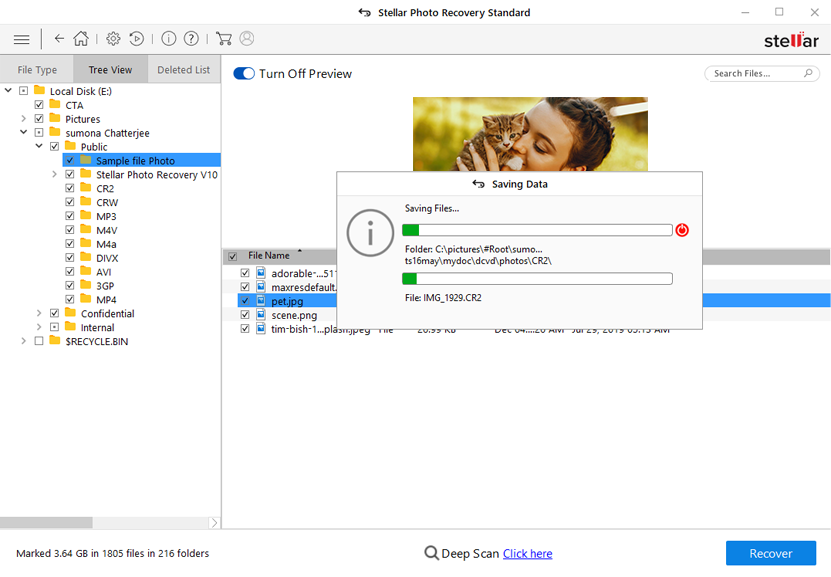 Supported Drone Cameras
The software recover data from almost all kind of Drone cameras:
DJI series: DJI Phantom 3 Professional 4K Video Drone QuadCopter, DJI Inspire 1 Quadcopter Drone w/ 4K HD Camera, DJI Phantom FC40, DJI S1000, DJI Phantom 2 Vision+, DJI Phantom 2 Vision+ plus Drone Camera, DJI Inspire 1 DRONE QUADCOPTER W/ SINGLE REMOTE GPS 3, etc.
Hubsan series: Hubsan X4 Brushless H109, Hubsan FPV X4 H107D, Hubsan FPV X4 Plus H107D+, Hubsan X4 Plus H107P, Hubsan X4 Pro H109S, Hubsan X4 Cam Plus H107C+, Hubsan X4 Camera H107C, etc.
Parrot series: Parrot Minikit Neo 2 HD, parrot ar drone, Parrot ASTEROID Mini, Parrot AR. Drone 2.0, Parrot ASTEROID Tablet, Parrot Bebop Drone, Parrot BeBop Drone Fisheye Camera 14 MP Quadcopter Full HD 1080p, Parrot MiniDrone Rolling Spider, etc.
Others: Proto X, SPY HAWK H301S, TBS GEMINI, 3DR X8, Nano Q4 H111, Blade Nano QX, Hubsan x4 Quadcopter, LaTrax Alias, AR Drone 2.0, 3DR IRIS, Quanum Nova, QAV 400 RTF, HUSBAN, etc.
How To Perform Drone Recovery Without Software?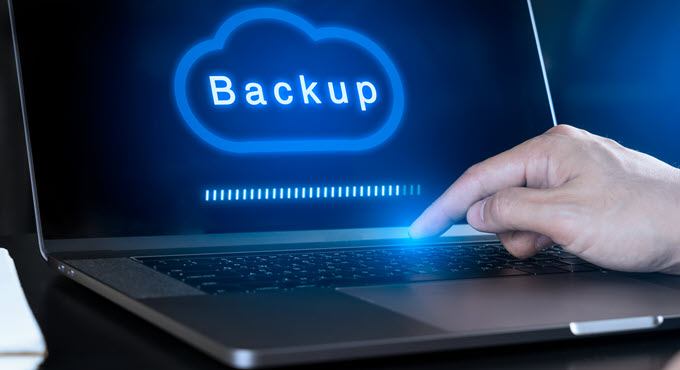 In this era, each and every person used to keep a backup of his/her important data in 2-3 locations to avoid data loss. It means if somehow his/her stuff gets deleted from the digital device then they can be easily recovered through backup.
Hence, if you've saved a backup of your drone photographs and video recordings on PC or any external data storage media then you can easily do camera drone data recovery without any software.
Related FAQs:
How Do I Get My Pictures From My Drone?
You can import or export your drone camera pictures by using the SD card that is inserted into it. All you need to take out your SD card from drone and connect it to Pc by using the card reader. Once you inserted your card find it in MY Computer or this PC. From here you can access all your pictures with ease.
How Do I Fix A Corrupted DJI File?
DJI is a file format of drone to save a recorded video in this format. Just like MP4 or any other video file format, DJI is also vulnerable to corruption. Hence, you can fix corrupted DJI video files by using the best Video Repair Tool. This software has ability to repair all sorts of video formats in a hassle-free manner.
How Do I Transfer Pictures From My Drone To My Phone?
Nowadays, most of the drone models are come with internal storage and a few of the models are come with external storage. However, if your drone camera had saved the recorded pictures in its internal storage then you can connect your drone to phone using USB cable, select the drive and move the files to phone.
What Are The Best Drones?
There are several drone cameras that are mostly preferred by photographers & videographers. Some of them are listed below:
DJI Air 2S
DJI Mavic 2 Zoom
Parrot Anafi FPV
PowerVision PowerEgg X Explorer
Autel Evo II Series.
Time To Verdict
So, now it's time to say goodbye…
All you need to do is to try both drone recovery solutions to get back drone camera videos/photos successfully.
Lastly, we want to say that don't forget to keep a backup of your crucial data to avoid major data loss scenarios. As backup will make it easier for you to recover deleted videos or other files without any third-party software.
Alex is an expert technical writer with 7+ years of experience. His in-depth knowledge about data recovery and fascination to explore new DIY tools & technologies have helped many. Alex has a great interest in photography and loves to share photography tips and tricks with others.