Is it possible to fix a corrupted Hyper-V VHDX file? The answer is 'Yes'.
But how you can do so? Let's read this article till the end to know a few effective solutions to repair VHD files…
Hyper-V VHDX format is almost similar to a hard disk, it used to store the cherished information. Like physical hard drives, a VHD (virtual hard drive) is also prone to corruption and this makes trouble for users to access the data present on it.
Read further to know more…
Well, there could be numerous reasons for Hyper V VHDX files corruption. Therefore, before moving ahead to know how to fix a corrupted Hyper-V VHDX file, have a look at the major factors behind the .vhd corruption.
Part 1: What Causes the VHD/VHDX File Corruption Issue?
There are many reasons due to which your VHD file becomes corrupted & unreadable. So, here are some of the major root causes that can lead to the .vhd corruption problem:
1. Failure Of The Storage Media
Because of the failure or corruption of storage media, your files become inaccessible and get damaged.
2. Virus Infection
The virus is one of the major reasons behind the VHD file corruption. When a system is attacked, it ruins the files on a system including VHD files.
3. Paused State Of Virtual Machines
If you don't notice the early signs of the Virtual Machines (VM) failure or paused state of the Virtual Machines, it might lead to VHD file corruption.
4. Unexpected System Shutdown
Accidental/sudden closure of the PC can cause severe damage to the hardware and software of your computer. Moreover, if a Virtual Machine is active at that moment, then it can lead to the corruption or damage of VHD file.
5. Due To The Human Errors
Intentional/unintentional deletion of stored files, force shutdown of a system, registry modification errors, and inadequate disk management are some of the human errors that can damage VHDX files.
Part 2: What To Do If VHD Get Corrupted Or Damaged?
When you notice that your VHD gets corrupted, you need to first restore the data present on it.
However, you can recover deleted VHD/VHDX files by using the powerful VHD File Recovery Software. It is enough solution that provides better recovery of your valuable stuff.
The best thing about this program is that- it can help you in recovering deleted, formatted, or inaccessible media files from digital devices without any destruction.
And, it is a read-only program, 100% clean, safe & easy to use, and compatible with both the Windows & Mac OS.



* Free version of the program only scans and previews recoverable objects.
You just have to download & install this program and start performing the step-by-step guide. This software will surely help you to retrieve deleted virtual hard drives.
Part 3: How To Fix A Corrupted Hyper-V VHDX File?
If your .vhdx or .vhd file gets corrupted and you're not able to access it then you need trustworthy fixes to repair corrupt Hyper-V VHD files and make them healthy.
In this section, I'll explain the six best ways to fix a corrupted Hyper-V VHDX file. Click out the below solutions right now:
Method #1: Repair Corrupt Hyper-V VHD Files by Creating The New Virtual Machine
Create a new VM and add a corrupted .vhd files to it. Then, compact an added virtual file and follow the below-given instructions:
Step 1: At first, create a fresh Virtual Server & add a new hard disk.
Step 2: Find & click on the Setting and load a .vhd file.
Step 3: Click on a virtual disk >> choose a Compact option >> click Next.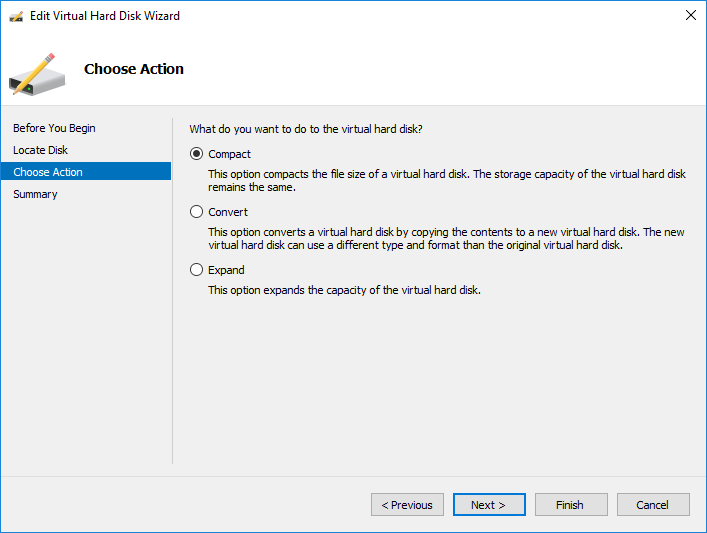 Step 4: Also, check to convert it to a fixed-size virtual hard disk option is selected or not. If not, then select it and move to the next step.
Step 5: Now you can save the resultant VHDX file with the same or new name.
Step 6: Once the VHD file is compacted copy the resultant file and mount it to the original server.
Please Note: – If your .vhd file is of 100 GB and you stored only 30 GB of data in it. Then the resultant VHD will be 30 GB in size.
Method #2: Fix Corrupted VHD File With PowerShell
To repair corrupted VHD files, just open the Windows PowerShell as an Admin & try the below steps:
Type Mount-VHD–path d:\folder\vdisk.vhdx –ReadOnly >> press the Enter.
Next, you need to type the Optimize-VHD –path d:\folder\vdisk.vhdx– Mode Full >> hit Enter.
Now, type the Dismount-VHD –path d:\folder\vdisk.vhdx& press the Enter (where d:\folder\vdisk.vhdx is a complete path of the corrupted VHD file.

Method #3: Run CHKDSK To Repair Bad Sectors On The VHD
Sometimes, it may happen that bad sectors present on your virtual disk can lead to .vhdx corruption due to which you are unable to access the data saved on a drive.
Thus, the CHKDSK command will easily solve this problem & repair all the bad sectors that exist on the VHD:
Step 1: Click on Search >> type the cmd >> hit the Enter option to open the Command Prompt.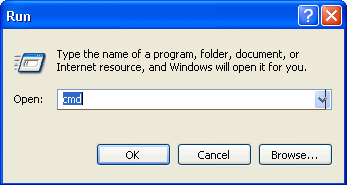 Step 2: Type the diskpart >> press the "Enter" to open the DiskPart.
Step 3: After that, type the chkdsk D: /f /r /x >> press the "Enter".

After doing so, a CHKDSK will automatically find & repair the bad sectors, existing errors, and even corrupted/damaged system files on your VHD disk.
Method #4: Delete & Create New VHDX Partition
Another method you could try to fix a corrupted Hyper-V VHDX file is to delete & create new partition on the VHDX hard disk.
First, make a right-click on the option This PC and then tap on Manage.
At this time, make a tap on Disk Management then find & right-click on a VHD disk partition >> select the Delete Volume.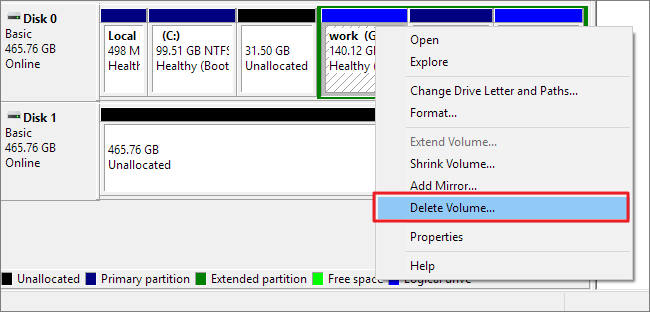 After that, click on Yes option to confirm a deletion.
Right-click on an unallocated space on a VHD >> select the New Simple Volume.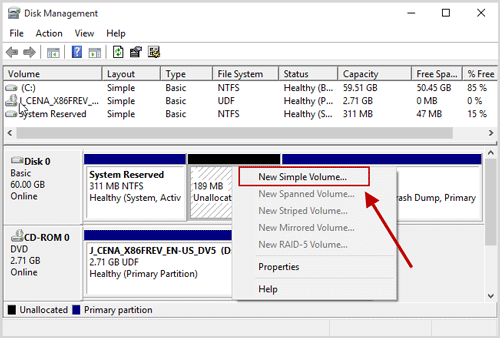 Then, assign a volume with the new drive letter to finish the process.
Once you completed the above steps, you will get a new VHDX partition & you can use it to save data again.
Method #5: Fix Hyper V VHDX Files With Inbuilt Utility
Microsoft offers an inbuilt utility with the help of which you can easily solve damaged VHDX files. Let's follow the beneath easy steps to troubleshoot VHD file corruption issue:
Step 1: Firstly, you need to mount a VHDX file with a parent partition
Step 2: In the second step, use the CHKDSK to resolve the issue.
Step 3: Next, check the integrity of a VHDX using the Hyper-V VM (virtual machine).
Step 4: Then, you need to Add a VHDX file to IDE controller >> choose the option Inspect.
Step 5: After this, simply merge any of the VHD files. They need to verify if it can be opened by Windows 7, server 2008.
Step 6: Now, download a free VHD tool, it includes the "repair" option that is created to undo an expanding mode on a base VHDX when different VHDs are available.
Method #6: Format The VHDX To NTFS File System
Last but not the least, if the above five fixes don't work for you to repair VHD files then you can format a disk into the NTFS file system to make it accessible:
Just open My Computer or This PC on your VM (virtual machine)
Find & make right-click on the virtual hard disk >> select the Format.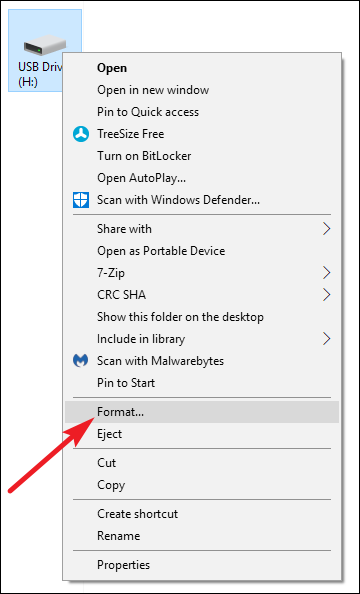 Choose the NTFS as a file system of the VHD which you need to format.
Now, click on the "OK" in order to confirm it and format VHD to NTFS.
FAQ:
How Do I Repair A VHDX File?
You can repair corrupt VHDX files by using any of the solutions mentioned above in this blog.
Is It Possible to Recover Shift Deleted VHD File?
Yes, of course, it is possible to recover normal deleted or shift deleted VHD files with the help of the VHD File Recovery software mentioned here.
Part 4: Bottom Line
While accessing a VHD file, you may face the corruption problem. This issue can take place because of server downtime, network connectivity on the virtual machine.
However, in the above section of this blog, I have covered each and every possible solution on how to fix a corrupted Hyper-V VHDX file easily.
Ultimate Suggestion: Try the VHD Recovery tool to recover VHD/VHDX files before repairing the damaged VHD files.
Taposhi is an expert technical writer with 5+ years of experience. Her in-depth knowledge about data recovery and fascination to explore new DIY tools & technologies have helped many. She has a great interest in photography and loves to share photography tips and tricks with others.