JPEG is one of the most widely used formats for sharing photos. But at times, JPEG file downloads from varied sources does not happen as expected due to numerous reasons. And when you try to open and edit those JPEG files in Adobe Photoshop it often throws "problem parsing the JPEG data in Photoshop" or "could not complete your request because of a problem parsing the JPEG data" error.
After you encounter this error, the JPEG file becomes inaccessible and you fail to perform any editing work on it. Normally, re-downloading the same image file from the same or any other source resolves the issue.
But if the problem persists even after re-downloading that JPEG file, then what you should do that's what I am going to discuss in this blog post. So, read this post till the end to fix Photoshop's problem parsing JPEG's error.
To fix could not complete your request because of program error, we recommend this tool:
This software will repair grainy, distorted, pixelated, blurry, greyed-out images and restores your prized memories effeciently. Now repair your corrupt or damaged photos in 3 easy steps:
Download this Photo Repair Tool rated Great on Pcmag.com.
Click Add File to add the photo you want to repair.
Select Repair to start the repair process and save the repaired image on the desired location after the repair is done.
Part 1: Why Problem Parsing The JPEG Data In Photoshop Error Occur?
There could be numerous reasons that can lead to the problem parsing the JPEG data issue. Some of the common causes are listed below:
You have not changed an image extension from the PSD to PNG that can be determined once an error occurs.
Adobe Photoshop preferences aren't up to par & nearly every picture which you try to open up might display this error.
When a generator plug isn't turned off in windows preferences.
After knowing the common scenarios, now it's time to move on to know how to fix the JPEG parsing error in Photoshop.
Part 2: How To Fix Problem Parsing The JPEG Data In Photoshop?
By trying the below-discussed methods you can fix Photoshop's problem parsing JPEG's error on your Windows and MAC system
Fix #1: Update Adobe Photoshop
The first method that you can try to repair could not complete your request because of a problem parsing the JPEG data is to update your Adobe photoshop.
I am recommending this technique because several times an outdated application can even cause some unexpected issues. Therefore, in order to deal with such error, try the beneath steps:
Step 1: Simply tap on the Creative Cloud Desktop application on the PC.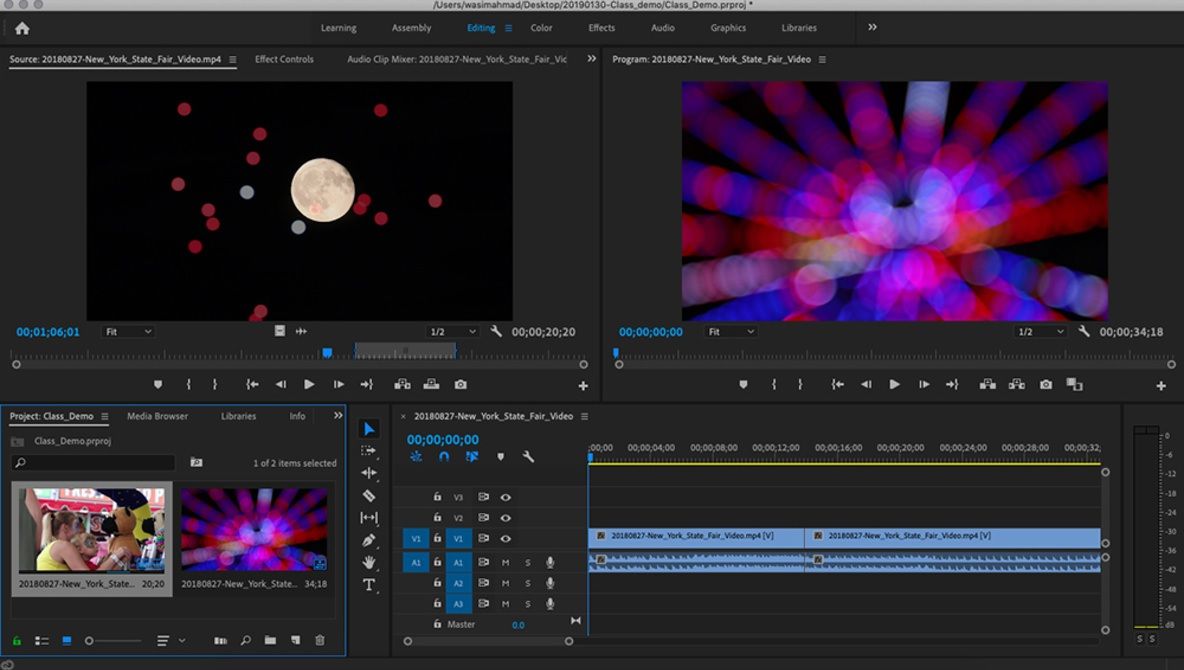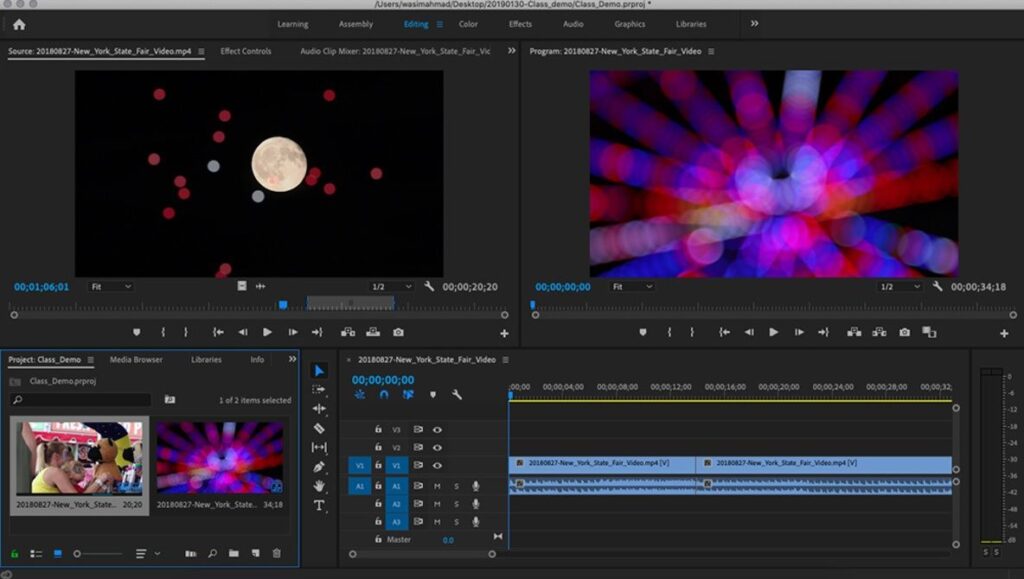 Step 2: Then Sign-in to the account.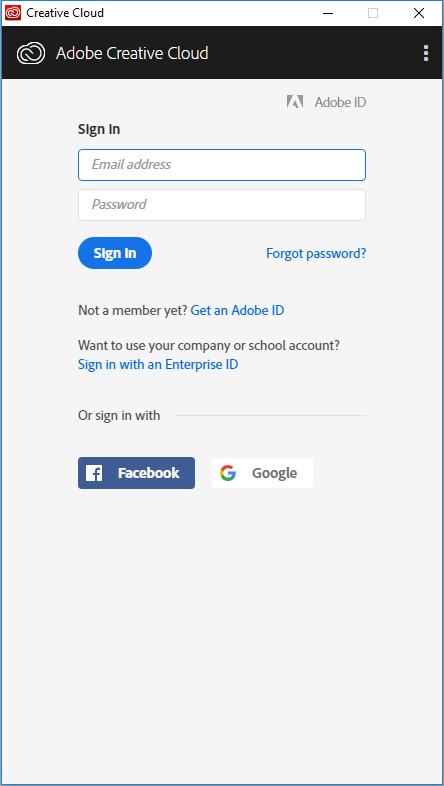 Step 3: Next, click on the Apps which you can see at the top.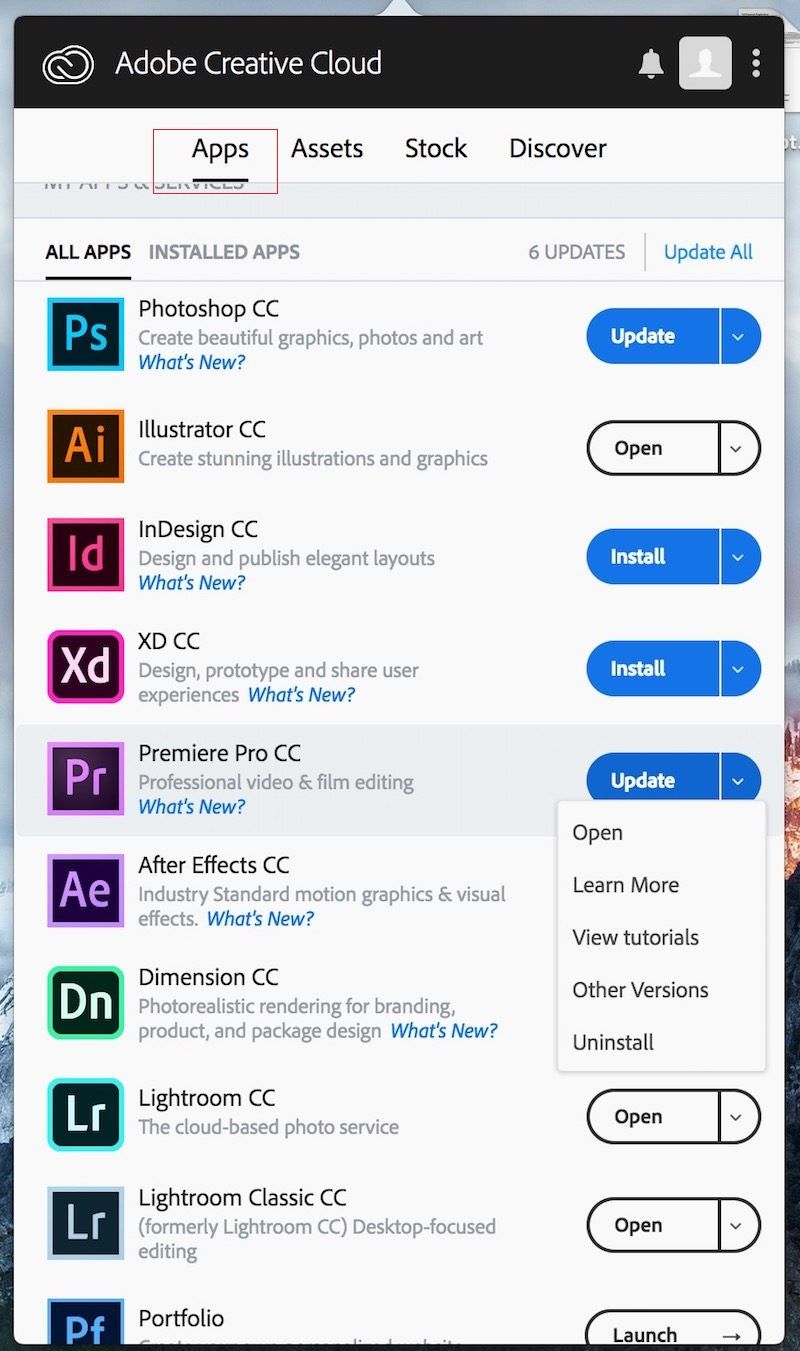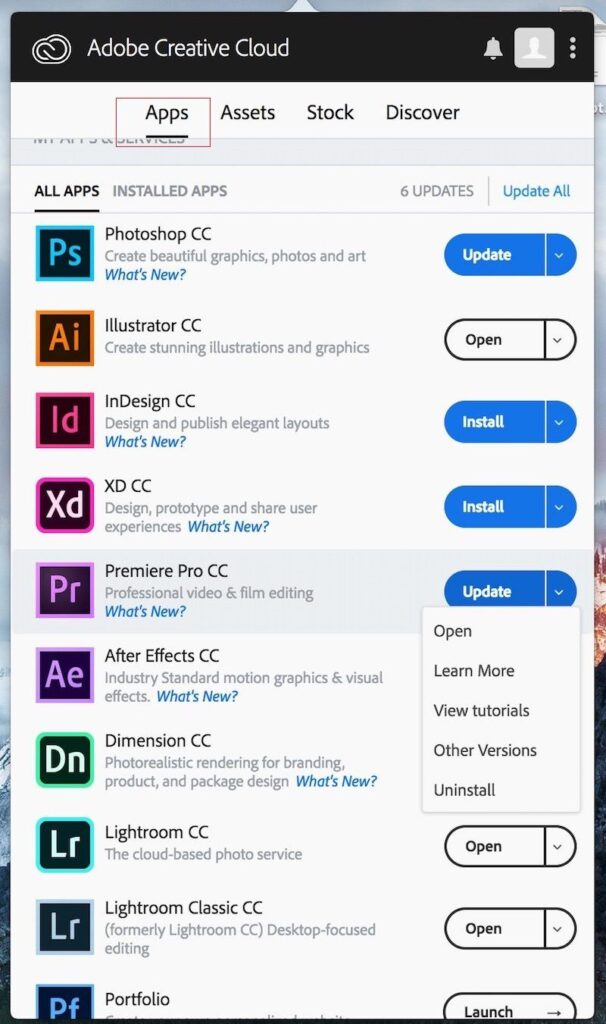 Step 4: Then, check for update and tap on Update button.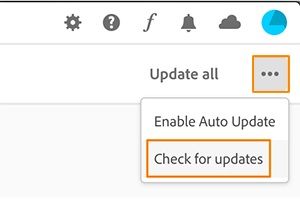 Step 5: Wait for some time till an update process get finished.
However, if this method won't help you solve this issue, then move to the next one.
Fix #2: Open Your JPEG File In Paint
Another option that you can try to fix "could not complete your request because of program error" is to use a Paint application. In order to open an image in Paint, follow the below steps:
At first, you need to type the paint in a search bar >> tap on paint to run it.
Then, click on the File >> Open option to open a JPEG image.
In the third step, go to the File and then Save as option >> JPEG picture & save the image file to a new location.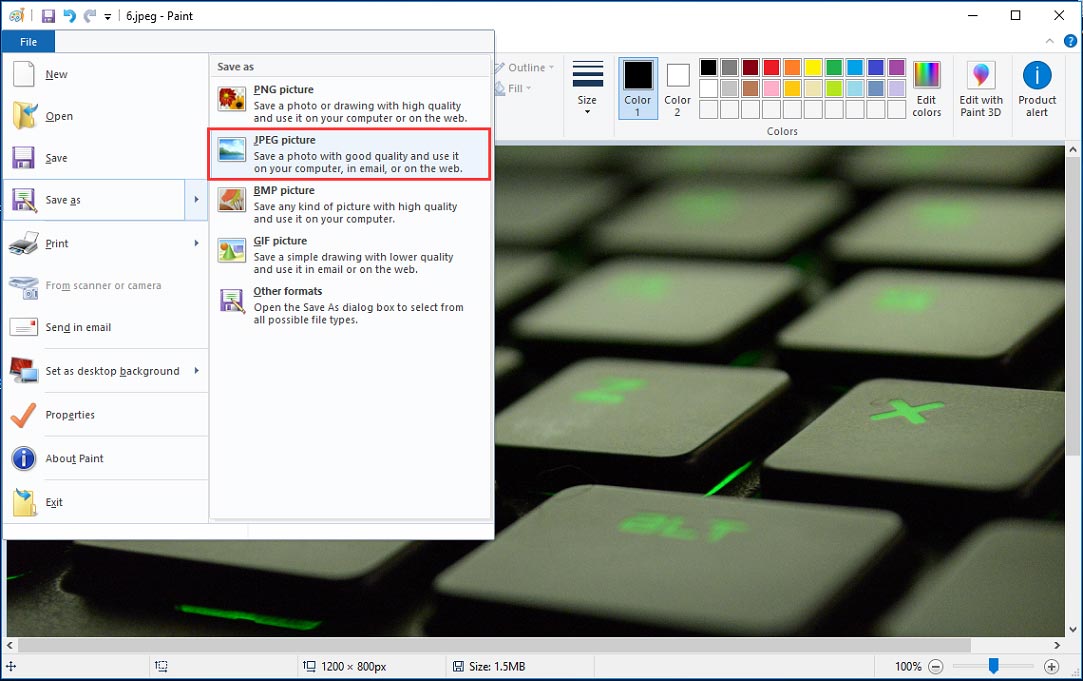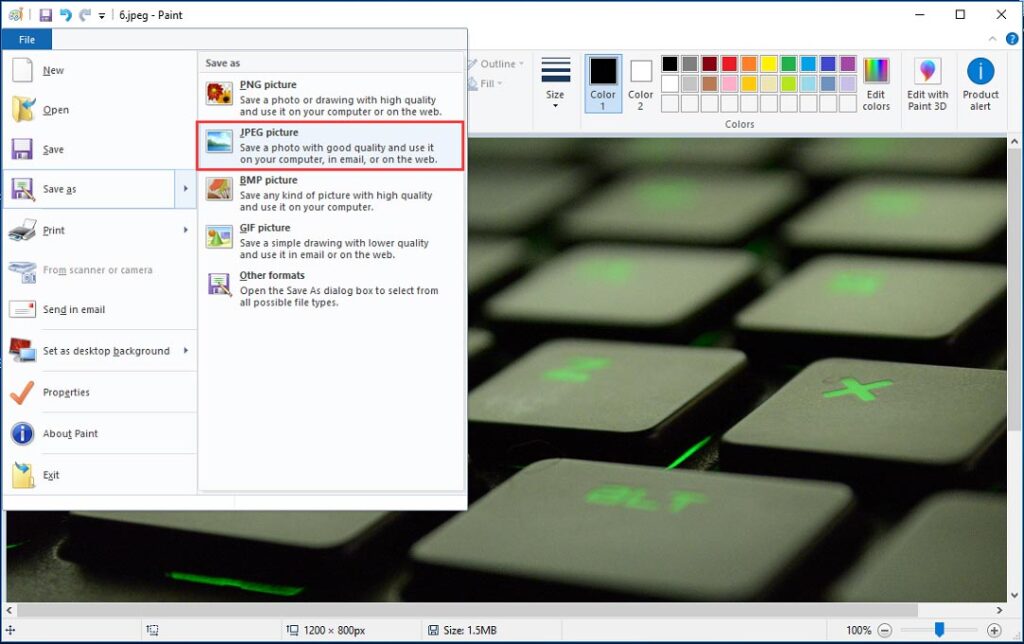 Open Adobe Photoshop & re-open the JPEG file to check if the issue parsing JPEG data error is solved.
Fix #3: Open JPEG Image File In A Picture Viewer
Sometimes, opening the photo in a Windows picture viewer can solve numerous issues. Several users have already tried this solution and find it's useful. Therefore, once you must try to open your JPEG picture in a picture viewer to troubleshoot this problem.
You May Also Read: Could Not Initialize Photoshop Because The Scratch Disks Are Full
Fix #4: Changing The Windows Registry
Once you install an Adobe Photoshop on your system, their configuration settings get stored in a Windows registry. Though, a registry has the DWORD value. By changing an integer value of the DWORD for Photoshop may help you to troubleshoot this Adobe Photoshop error.
First of all, press the 'Window + R' key at the same
Next, you need to type the 'Regedit' in a dialog box which displays on your PC screen.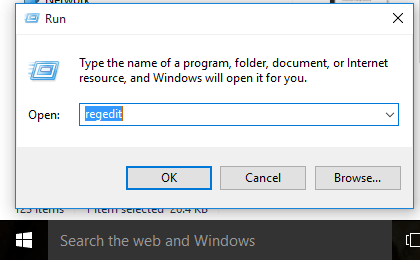 Then, you need to follow the below path: Computer\HKEY_CURRENT_USER\Software\Adobe\Photoshop\120.0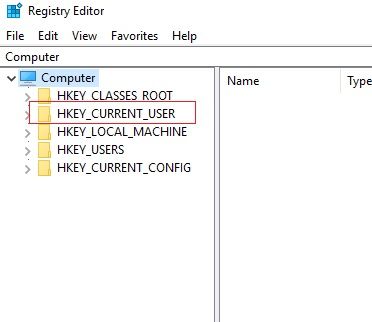 After this, Add DWORD to an 'OverridePhysicalMemoryMB' file.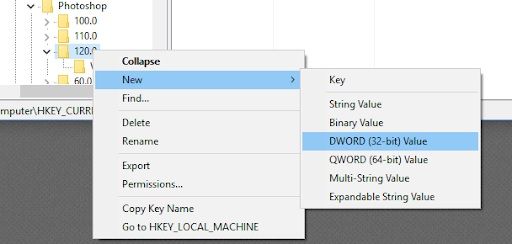 Make double-click the file.
Now, edit the 'DWORD Value' in the dialog box that seems >> enters a value 4000 (suggested 4000 to 8000 value for 4 to 8GB RAM). Choose an option of hexadecimal in a base.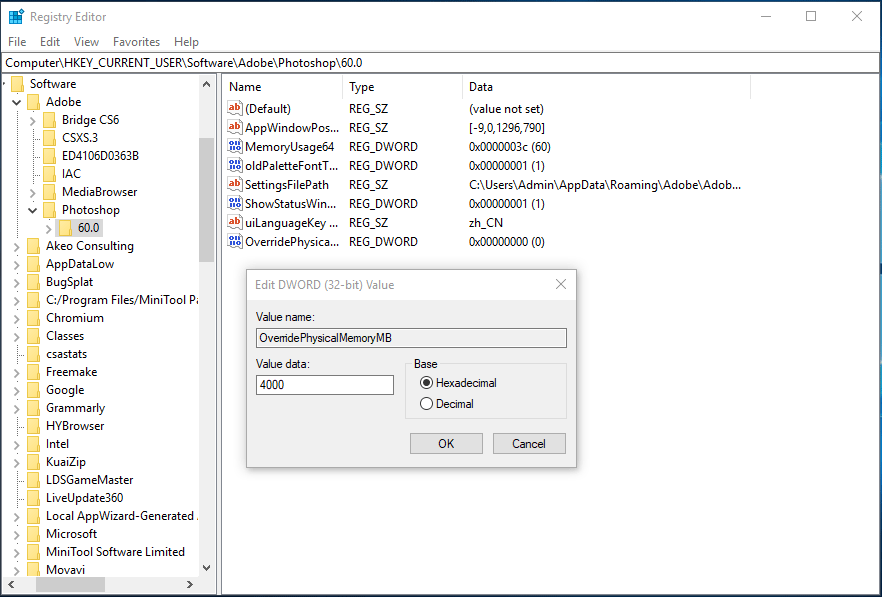 Now, tap on the 'OK' >> close a box Edit DWORD.
Reboot your system & open the picture in an Adobe Photoshop.
Fix #5: Try To Open JPEG Image In Other Photo Editing Tool
Even after trying the above methods, if still, you are unable to resolve "could not complete your request because of program error", then one more option left for you. Yes, you can deal with such an error by opening your image file in some other photo editing software.
Some best alternative of Adobe Photoshop is Adobe Lightroom, Gimp, IrfanView, Corel PaintShop Pro and many more, to edit the pictures.
Part 3: How to Fix Photoshop Failed Parsing Error On Mac?
When I search over the internet, I have found that many Mac Adobe photoshop users have reported Photoshop failed Parsing error.
So, in this section, I have discussed how you can solve problem parsing the jpeg data photoshop Mac with ease. To do so, you need to import & export the JPEG file in Photos Application by trying these steps on Mac PC:
Step 1: Download a JPEG file to the "Downloads" folder.
Step 2: Launch the 'Photos' program in your Mac
Step 3: Then, go to the 'File' menu >> scroll down and click on 'Import'
Step 4: Once a window opens, you need to go to a folder 'Downloads' where you have saved your image
Step 5: Tap on the image which is throwing the JPEG error
Step 6: In the sixth step, again tap on 'File' menu >> click on 'Export'
Step 7: After that, tap on "File type" & change the JPEG format to a TIFF file
Step 8: Now, tap on 'Export' >> Click on a location where you wish to save your file
Step 9: Again, tap on 'Export'.
After completing these steps, open the saved file in the Mac Photoshop. The issue should not seem again.
Part 4: Ultimate Solution: Try To Fix "JPEG Parsing Error" IN Adobe Photoshop
While trying the above approaches, there is a huge possibility that your JPEG image file might get damage. If you find so, then you need any reliable third-party photo repair software.
The JPEG Repair Tool is the recommended program that you can use to fix corrupted JPEG files. You can try this program even without any technical skills.
Apart from the JPEG file, it has the ability to fix other photo formats such as BMP, TIFF, PNG, DNG, GIF, NEF, CRW, CR2, etc. It supports both the OS: Windows & Mac as.



* Free version of this program only previews repaired photos.
So, without any delay, download & install this excellent software and follow the step-by-step guide after fixing JPEG parsing error in Photoshop.
Part 5: How To Avoid Problem Parsing The JPEG?
In order to avoid Photoshop JPEG parsing error in the near future, follow the below effective tips:
Always try to keep your Photoshop updated
Keep on checking the photo file extension
Check earlier saving any file in the Adobe Photoshop
Make sure that your JPG file isn't corrupted.
Part 6: FAQ (Frequently Asked Questions)
How Do I Open A JPG File In Photoshop?
You can open the JPEG image file in your Adobe photoshop by following the below easy steps: • First, open an Adobe photoshop on your PC • Then, go to the 'File menu' which you can see in the top bar left side corner in the Photoshop • Select the Open, after this find & double-click on a JPEG/TIFF picture on your PC that you need to open.
Why Can't I Save Photoshop File As JPEG?
If you are using the previous version of the Photoshop (CS6) and your file is 16-bit, then will be unable to save the file in JPEG format. Because it is unsupported in the available version of PS.
How Do I Save A Photoshop File As A Large JPEG?
By following the below instructions, you can save an adobe photoshop file as a large JPG: Step 1: Launch the Adobe Photoshop and open a file. Step 2: Go to a File >> Export. Then, Save for a Web (Legacy) Step 3: Select the Export Quality. Step 4: After that, choose the JPEG as a file format. Step 5: Lastly, tap on the Save & set a new name of your image file, also choose the new location.
Time To End Up
Well, after going through the above section of this post you might have noticed that how to JPEG parsing error in Adobe photoshop.
Though all the solutions I have provided above are very simple as well as stress-free so anyone can try them. Thus, try the methods one after another, and let's see which technique works in your case. But, after trying these manual ways if you find that your image file gets corrupt then you can try the best Photo Repair tool mentioned above.
Now, I think whenever you encounter a "Could not complete your request because of a problem parsing the JPEG data" error you can fix it by yourself.
That's all guys…

Alex is an expert technical writer with 7+ years of experience. His in-depth knowledge about data recovery and fascination to explore new DIY tools & technologies have helped many. Alex has a great interest in photography and loves to share photography tips and tricks with others.