Is your Android phone displaying an "Unsupported file format" or "File Type Not Supported" error while trying to open your Android photos in Gallery or Google Photos app? If yes then it could be really frustrating as it prevents you from accessing your valuable pictures. Don't Panic! Here are the 5 best fixes available in this post that can help you to resolve unsupported format error when open photos on Android.
Rated Excellent on

Trustpilot
Free Photo Repair Tool.
Repair blurry, pixelated, greyed-out & corrupted photos from any storage media on Windows. Try now!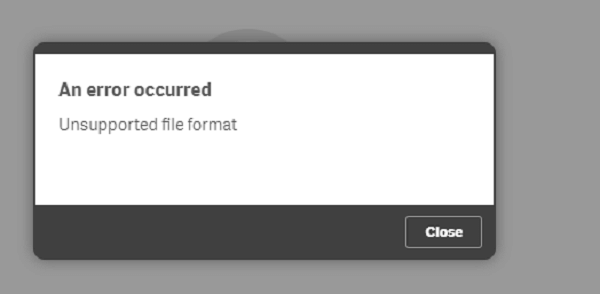 But before moving ahead, let's know something more about the "photos unsupported file type" issue.
Part 1: What Is A "File Type Not Supported" Error?
The "file type not supported" is an error message that usually occurs on the Android device while trying to open the JPEG or other image file.
Most of the time, it happens that when you download JPG, PNG or other image files from any social media and they don't download properly. At the time, when you try to open that unfinished downloaded photo in your Android Gallery, Google Photos application, or File Manager you might receive a not supported format error.
It is an annoying issue as it prevents you from opening the valuable photos that are kept on your phone. However, you can solve this issue. Here we'll share fix unsupported format error when open photos Android with ease.
First of all, let's take a look- Why Android phone shows an unsupported image format error?
Part 2: Why Android Phone Shows an Unsupported Image Format Error?
Generally, smartphones support JPEG, PNG, BMP, HEIF, GIF, and WebP image formats. If you try to open other than these photo formats then it may not open.
There are several reasons that can cause "JPG unsupported file type" while trying to open and view the picture.
Some of the common reasons are listed below:
External Viruses– A virus attack is one of the major causes that can make your file inaccessible.
Large File Size– Sometimes, the large image size is also susceptible to the file corruption issue. Therefore, if your file size is more than its limits, the images get corrupted or inaccessible. And this makes your image file unsupported.
Unexpected Shutdown– Most of the times, user forcefully closes their picture file or device during the saving process. This type of interruption might make your image unsupported.
In the below section of this post, we will show you how to make an unsupported file supported effortlessly.
Part 3: How To Fix File Format Not Supported On Android? (5 Methods)
The best method that you can try to fix unsupported format error on Android phone is to use the powerful Photo Repair Tool.
Besides that, there're some other alternatives too which you can try to deal with such an issue. Read further to know more.
Method #1: Use Photo Repair Software To Make An Unsupported File Supported
The Photo Repair Tool is one of the best options that you can try to solve unsupported file type photos Android error. It has the capability to fix any sort of image corruption issues like grainy, pixeled, out-of-sync, blurry photos, and many more.
Besides, it supports PNG, TIFF, RAW, RS, BMP, JPEG/JPEG, SR2, NEF, CRW, and other image file formats. Below you can find its more outstanding features like:
Easily repair corrupted, broken, damaged, or even inaccessible photo files
Completely trusted & available at the affordable price
Preview the repaired files & save those files in your preferred folder
100% safe & secure to use
Do you know why I am recommending this program? Because it can be used by both Windows & Mac users.



* Free version of this program only previews repaired photos.
So, feel free to try this software and follow the step-by-step guide to fix unsupported format error when open photos without any hassle.
You May Also Read: Fix "Problem Parsing The JPEG Data In Photoshop" Error [7 Techniques]
Method #2: Restart Your Android Device
Restarting the Android device solves several unknown issues or technical glitches on your phone. So, here I would also like to recommend you reboot your mobile to fix photo gallery can't open this photo or video this file format is not supported.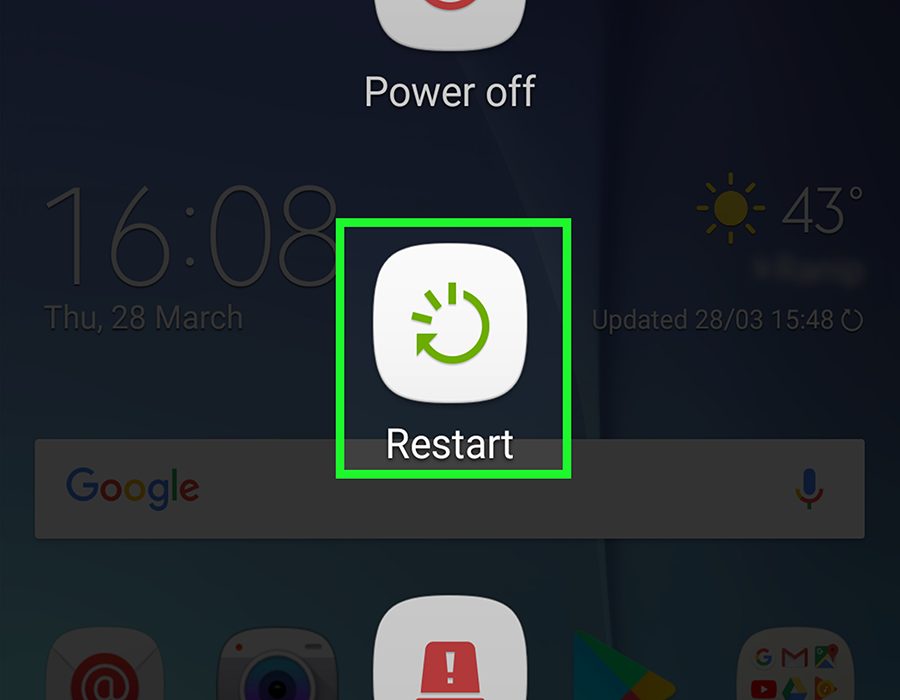 If this solution helps you then it's good, if not then move ahead and try the next one.
Method #3: Reduce the Image Size
Some of the smartphones might unable to open the photographs due to the high resolution or it's large in size. In such a situation, try to reduce the file size & image resolution.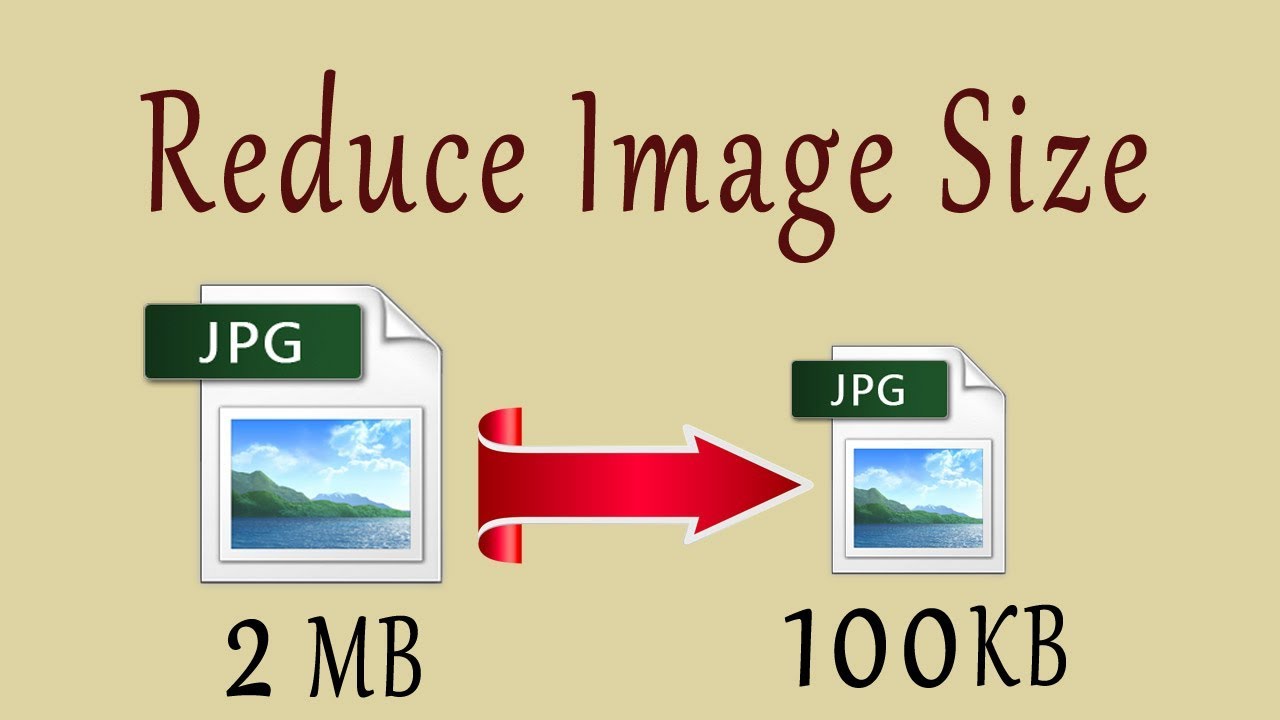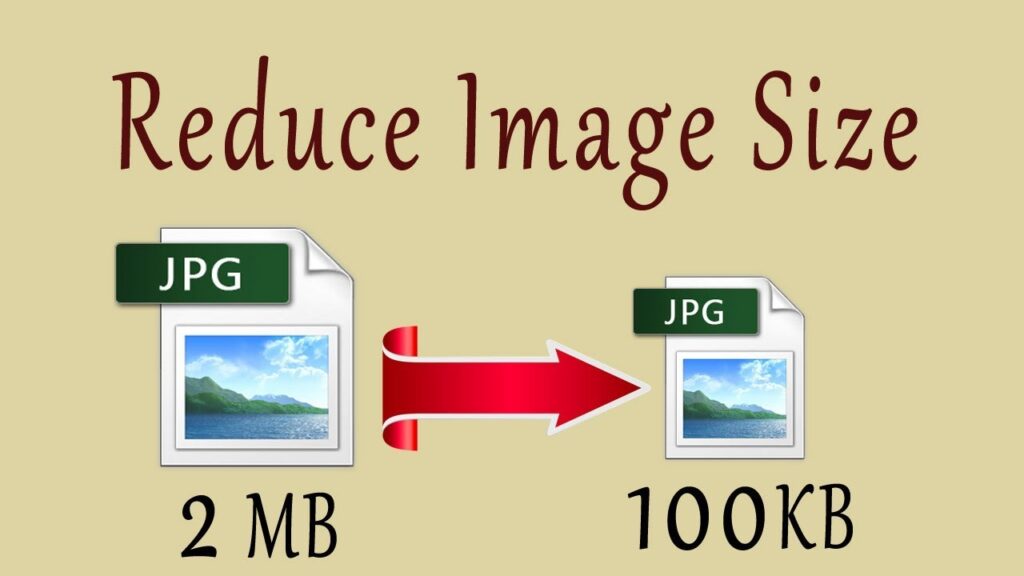 Though, there are numerous excellent photo compression/resizing apps are available in Google Play that could definitely help you to do so. A few of the applications that could optimize your pictures on Android are Picture Resizer, Photo Compress and Resize, Photo Compress 2.0, Image Shrink Lite, and more.
Method #4: Check Your Network Connection
Another simplest method you could try when getting the "photos unsupported file type" error is to view your unsupported image online.
To do so, first of all, check your phone's network connection and then try to view your picture online. Better network connection helps to open the photos quickly on the Android device without any interruption.
Method #5: Convert The Image File Format
Last but not the least, to fix unsupported format error when open photos on Android, try to convert your image format.
Here're the easy steps that you can follow to check whether the file format is supported by your Android device or not:
Step 1: At first, click on the picture on your phone that you want to convert.
Step 2: Next, choose the three dots menu which you can see at a bottom. (Some other Android phone models, it might be named as a More)
j
Step 3: Tap on the Details option from the appearing list.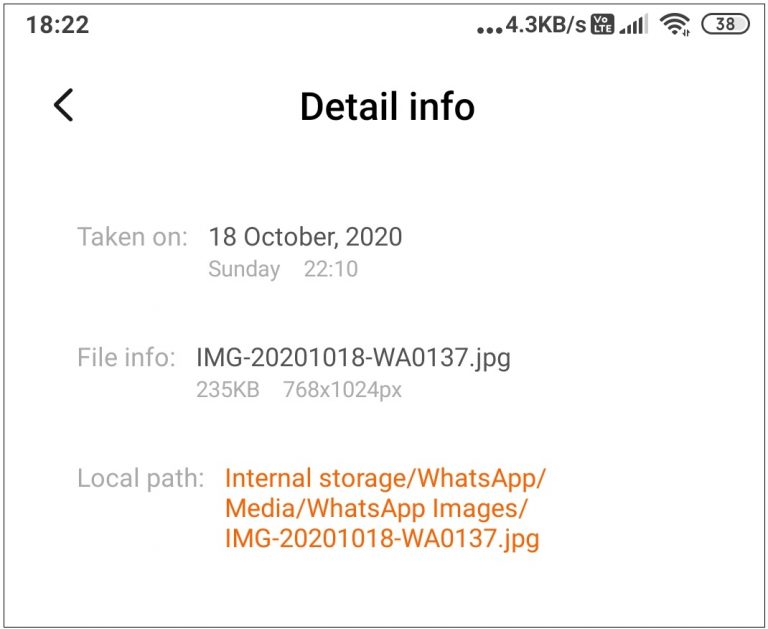 Step 4: Now, you'll be able to see a file extension with the size, path & other info about your image file.
After completing these steps, if you find the file extension isn't supporting format, then simply convert it to another supported file type of Android.
How To Convert Unsupported File To Another Image Format?
In order to convert not opening pictures on Android, use any of these ways:
Online Image File Converter:
You can open any online photo converter tool in your phone's browser. After this, add an image file that you need to convert from File Manager or Gallery & convert it to a supporting photo file type.
Download & Install App From The Google Play Store:
There are countless image converter apps are available on the Google store which can help you to convert your unsupported file. Some of the best image converter apps that you can download from your Google play store are Batch Image Converter, Android Studio, etc.
Use The MS Paint on Your PC:
One more option that you could try to convert your image format is to use MS Paint on your PC. To do so, first transfer the photos that are causing photos unsupported file type error to your computer. Next, open the MS paint and convert the pictures to the Android supporting image formats like JPEG, PNG, BMP, GIF, TIFF, etc.
Frequently Asked Questions
What Does It Mean When It Says Unsupported File Type Photos?
When your device says unsupported file type photos or can't open unsupported images on Android error it means you do not have permission to open and view the image file.
What Do You Do When It Says Unsupported File Format?
When encounter unsupported images on Android phone issue then you need to apply the below troubleshooting tricks to fix the issue.
Use Photo Repair Software
Restart Your Android Device
Reduce the Image Size
Check Your Network Connection
Convert The Image File Format
How To Open Unsupported Images On Android?
If you really want to know how to open unsupported images on Android phone, firstly you need to convert your image format. For this, you can either convert your image file using any online converter tool or download any photo converter app from Google Play Store. Once you convert your file successfully, you can open and view your images on Android.
Part 4: Time to Verdict
That's all guys, I hope after going through this post you've learned how to fix unsupported format error when open photos on Android phone. And all the above-given information is sufficient for you to solve your problem.
But if you want an instant way to resolve unsupported file type photos Android then you can try Photo Repair Tool.
Apart from that, I've also provided the manual techniques to get rid of file type not supported errors along with the common factors that can lead to this error.
If you found this article useful & helpful to you then don't forget to share it with your friends and relatives.

Taposhi is an expert technical writer with 5+ years of experience. Her in-depth knowledge about data recovery and fascination to explore new DIY tools & technologies have helped many. She has a great interest in photography and loves to share photography tips and tricks with others.