GoPro Studio is free and easy-to-use video editing software. It is one of the best apps for beginners to edit the captured video clips in 3 simple steps. Due to its smart features, still, a number of users are using GoPro studio for editing mainly GoPro camera videos. But recently many users have reported about the "video fails to import into GoPro studio" issue while trying to import videos to GoPro studio app.
So, if you are also going through the same issue then keep on reading this post. In this guide, we'll share why videos fail to import into GoPro studio & how to tackle this situation.
Why Video Fails To Import Into GoPro Studio?
There could be numerous reasons that can lead to GoPro Studio fails to import video files.
Some of the major factors are listed here:
Directly importing a video from a GoPro camera card.
The Video file is broken or corrupt.
When system graphic cards aren't updated.
The video format isn't compatible with GoPro Studio.
Due to capturing video using non GoPro camera.
Computer OS isn't updated.
As you have known the common reasons, now it's time to learn how to fix video fails to import into GoPro studio.
How To Fix Video Fails To Import Into GoPro Studio?
Check out the below-mentioned fixes and deal with the problem.
Fix 1: Close & Re-open The App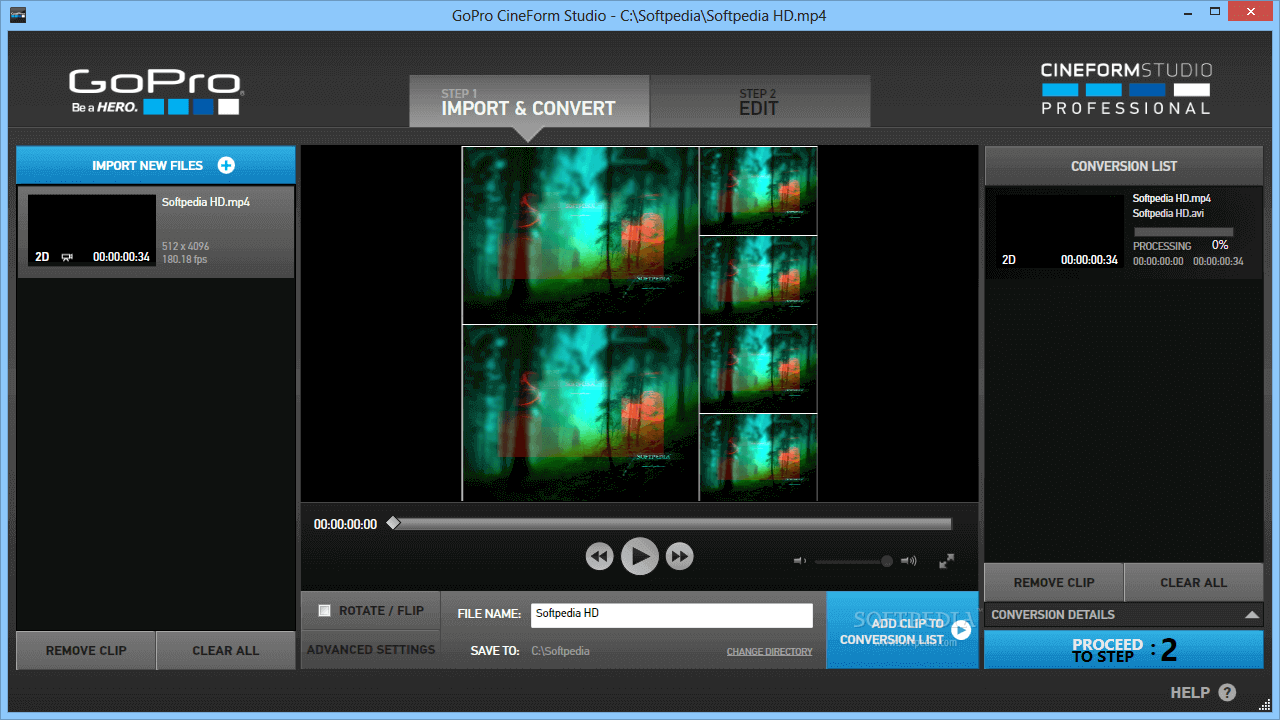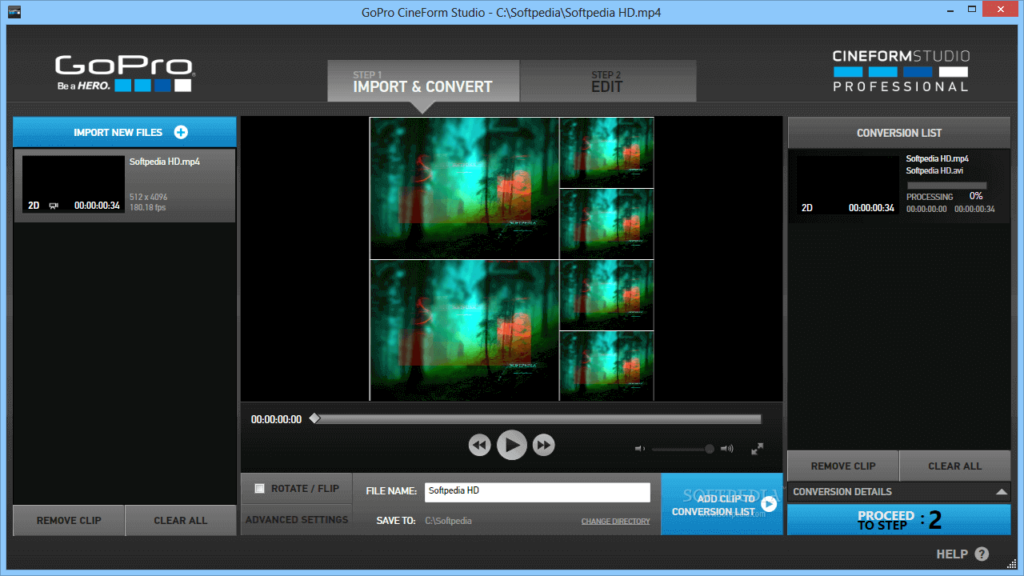 If you are unable to import your recorded video into GoPro Studio, then first of all you need to close and again open the software. Because it might possible that there's an issue with the app itself due to which you are unable to import the video into it.
Fix 2: Update Your PC
Most of the time, it happens that due to the outdated version of the OS you can face numerous glitches related to the installed apps. Therefore, if the video fails to importing into GoPro Studio (ensure GoPro Studio app is already installed) then you need to update your OS to the latest version.
Doing so will fix the bugs and enhance device compatibility with the GoPro Studio app and other apps as well.
So, just follow the below-given steps according to the OS owned by you and solve the issue:
For Windows Users:
At first, go to the Settings then tap on Update and Security

Next, click on check for Windows update.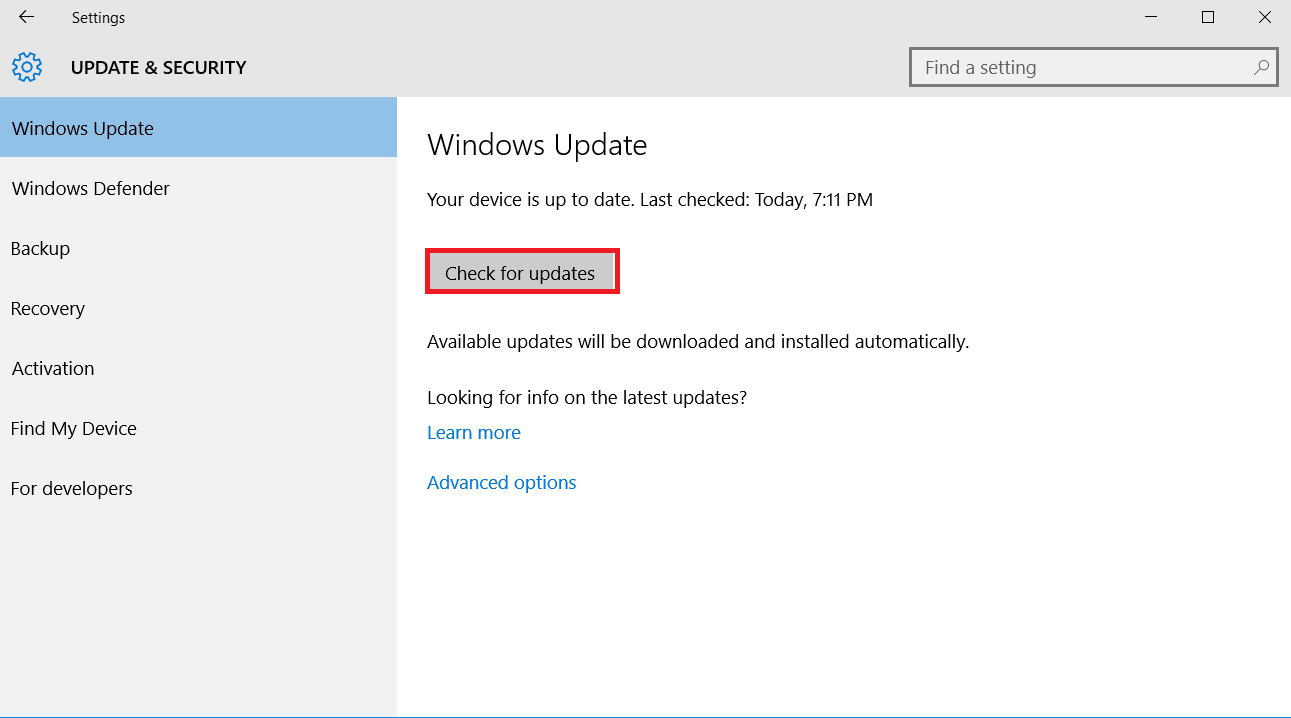 If there is any update available, choose the update now.
For Mac Users:
From an Apple menu, you have to go to the System Preferences
Then, tap on Software Update. 
Lastly, click on an Update Now.
After finishing these steps, try to import the videos into the GoPro Studio program.
Fix 3: Reboot Your System
Rebooting a device is the simplest method that users are often performing when they face any errors and issues. So, here we would also like to suggest you to restart your PC and fix video fails to import into GoPro studio.
Fix 4: Check The Name Of Video File
Another effective way that you can try is to check the name of a video file. Though, GoPro Studio program does not entertain any video file name/folder path which has non-English characters. And when you attempt to import such sort of file, then you can meet various errors and issues on the video editing tool.
In such a situation, check & rename the video file as well as its folder's path.
Fix 5: Convert Your Video Format Using VLC Player
Sometimes, it may happen that video fails to import into the software for editing due to the incompatibility between the program and video format. In such a situation, converting the video file to another video format would be the best option.
Likewise, if GoPro Studio fails to import video files, then you can also try to convert your GoPro camera video to another video format using a VLC player.
Launch VLC player.
Then, from a menu bar, you need to tap on  Media >> Convert / Save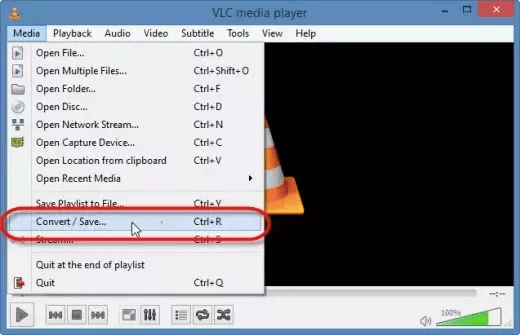 Tap on an Add button & find a video file that you need to convert.
Again click on convert or save option, choose convert.
Select an output format from showing Profile.
Tap on Browse option and select Destination file to name the file.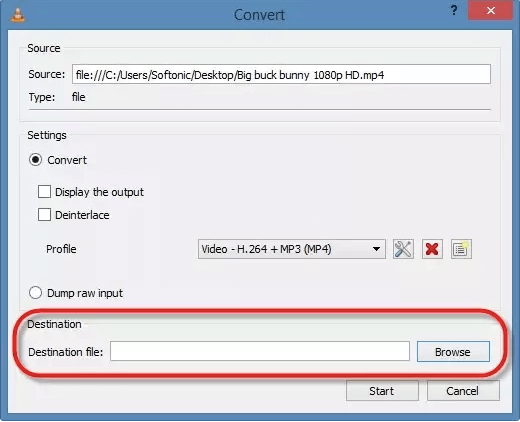 Click on Start
Once your video file is converted into another format then try to import your video recording into GoPro Studio.
Fix 6: Import A Video File In A Right 'Step' Into GoPro Studio
Let me tell you very clearly that GoPro Studio supports different video formats for editing it. Ensure that you're importing a supporting video format in the 'Step'.
Step 1: Import the MP4 videos from a GoPro HERO camera series.
Step 2: Import the GoPro CineForm MOV and AVI files.
Fix 7:  Update The Graphics Cards Of Your PC
Last but not the least, if you are getting 'Unable to play a file, maybe unsupported format,' or 'fail to import video file' on GoPro Studio screen then it might possible that your PC graphics card is outdated.
So, you need to update the PC's AMD, Intel, or NVIDIA graphic cards from a manufacturer's website. Once the graphics card is updated check if videos fail to importing into GoPro studio issue is solved.
What If Your Video File Is Itself Corrupted?
Video file corruption is one of the foremost reasons behind the unplayable, non-importing, and other video-related problems. So, if your video clip fails to import in GoPro Studio, it is likely possible that the video file is corrupted itself.
Thus, in such a situation, you need to use the advanced Video Repair Tool to repair corrupted video files.
This program allows you to repair damaged, corrupted or inaccessible videos from different storage media such as memory cards, flash drives, SD cards, hard drives, and others.
Besides, it's easy to use & compatible with both Windows and Mac OS.



* Free version of this program only previews repaired videos.
Follow the below step-by-step guide to run this software.
Step 1: Download, install and launch Video Repair software on your system. Click on 'Add Files' to add corrupted video files.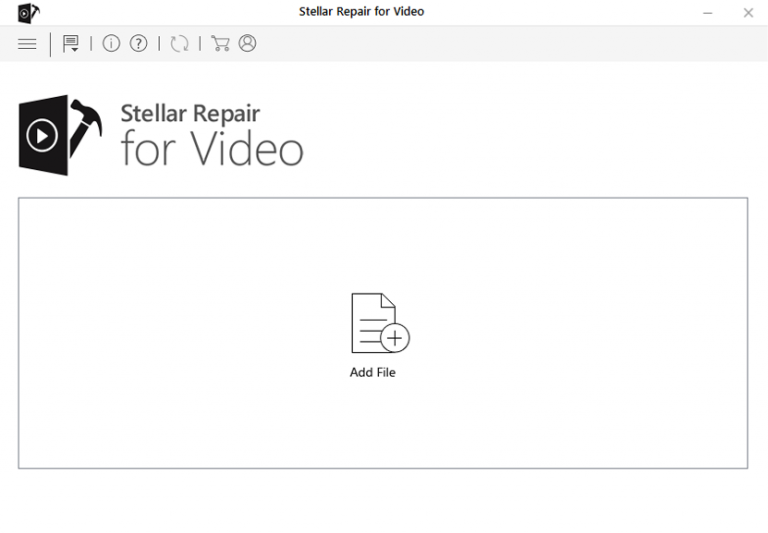 Step 2: Click on 'Repair' button to begin the repairing process. This start repairing your added video files one by one.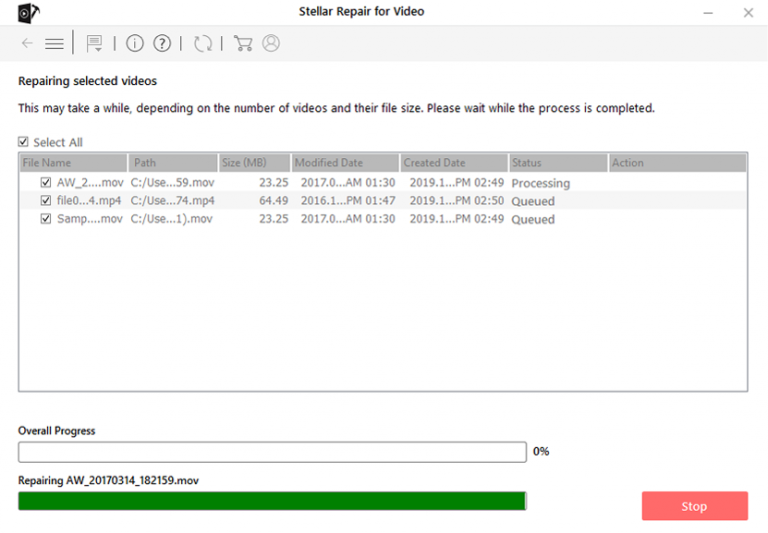 Step 3: You can click on 'Preview', in order to preview the repaired video file within the software and click on 'Save Repaired Files' button to save the repaired videos at desired location.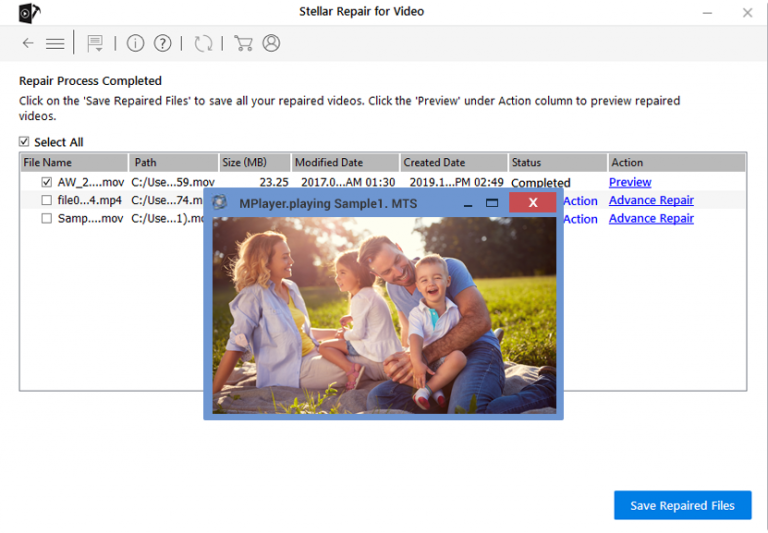 Once the corrupted file is repaired, try to import the video into Gopro Studio again.
Frequently Asked Questions:
Why Does My GoPro Say No Files To Import?
Your GoPro might say no files to import videos due to a high frame rate/ resolution.
Can You Edit GoPro Videos Without GoPro Studio?
Yes, of course, you can edit GoPro videos without GoPro Studio.
How Do I Combine Videos In GoPro Studio?
You can combine videos in GoPro Studio by following the below steps:
Install & launch GoPro Studio program on your device.
Then, import the Gopro videos to a program.
After this, tap on Merge option and merge the GoPro Video.
At this time, Add transitions between the videos.
Now, Save/Export video.
Final Words
So, this is all about how to resolve GoPro Studio fails to import video files problem with ease. You can apply any of these solutions to deal with unable to import video.
If you liked this post, then don't forget to share it with your friend and relatives.
That's all…

Alex is an expert technical writer with 7+ years of experience. His in-depth knowledge about data recovery and fascination to explore new DIY tools & technologies have helped many. Alex has a great interest in photography and loves to share photography tips and tricks with others.