The Runtime Error 0x88982F61 is found in the Microsoft Windows OS. The error 0x88982F61 is also known as Windows Photo Gallery error code 0x88982f61. This runtime error indicates your device has broken down hardware or software that ought to be resolved when possible. The 0X88982F61 error code is very irritating and persistent, as you can't edit, view or save pictures on your system.
What to do? Just calm and relax…! This article contains great information on how to fix Photo Gallery error code 0x88982f61 and get your system back to normal. So, let's get started…
How to Fix Photo Gallery Error Code 0x88982f61?
By trying the best and professional Photo Repair Tool, you will be easily able to resolve Photo Gallery error code 0x88982f6. It repairs all sorts of corruption, errors and other issues in your photos or stuffs as well.
This software has the capability to fix error 0x88982F61 in easy ways and is compatible with both the platforms; Windows as well as Mac OS.



* Free version of this program only previews repaired photos.
Once you must try this feature-loaded tool. I am saying so because it has several features like:
Effectively fix runtime errors and other problems
Repairs the corruption, errors and other issues in file formats or several storage devices
Also fix image formats like JPEG, CRW, CR2, TIFF, DNG PNG, GIF etc
Preview the repaired files and save them in your preferred folder
Completely trusted and available at affordable price
This tool is easy to use and 100% safe and secure
So, just feel free to download, install and use this tool without any hassle. Now, let's go through the steps to fix Photo Gallery error code 0x88982f61……
Step 1: Download, install and launch Photo Repair Tool on your computer. Click on 'Add File' to repair corrupt/damaged image files.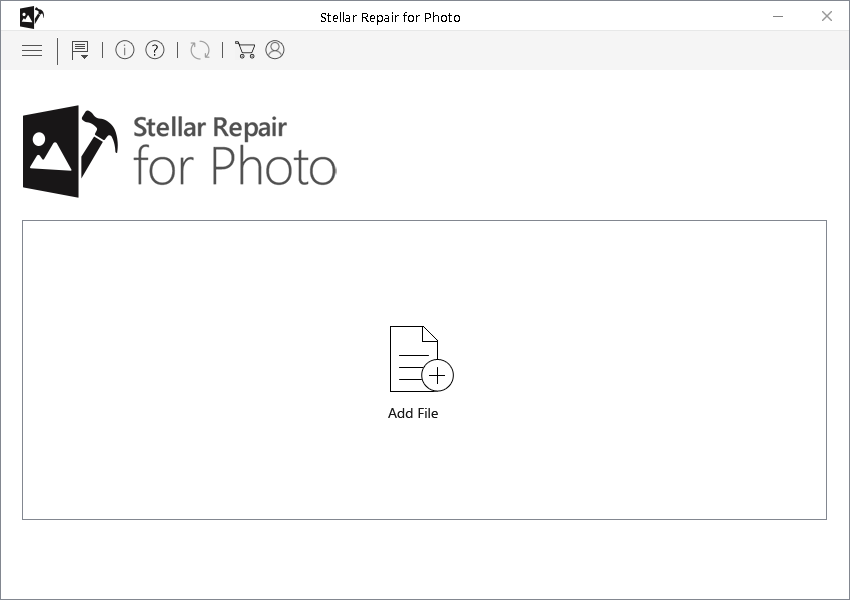 Step 2: You can then select the files for repairing. Next, click on 'Repair' to begin the repairing process.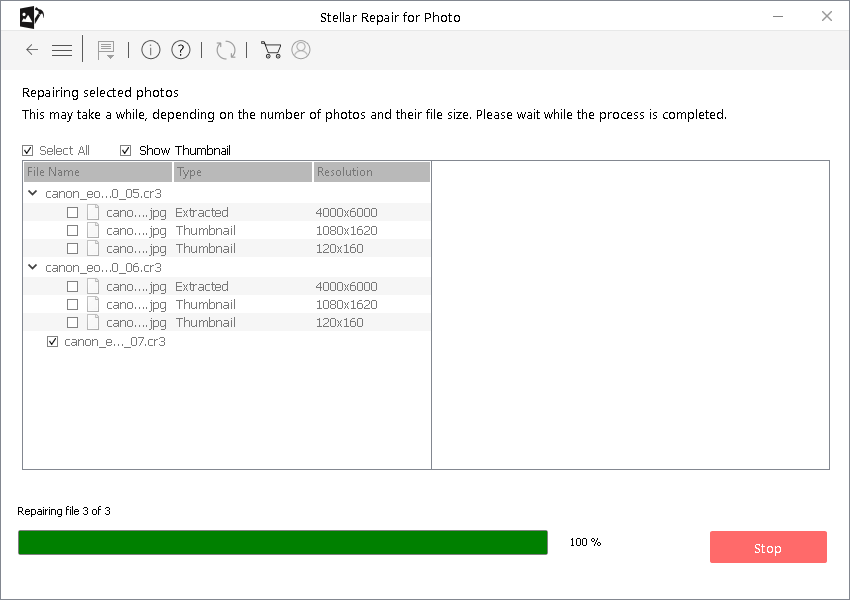 Step 3: Finally, click on 'Save' button to preview and save repaired images on your desired location on the computer.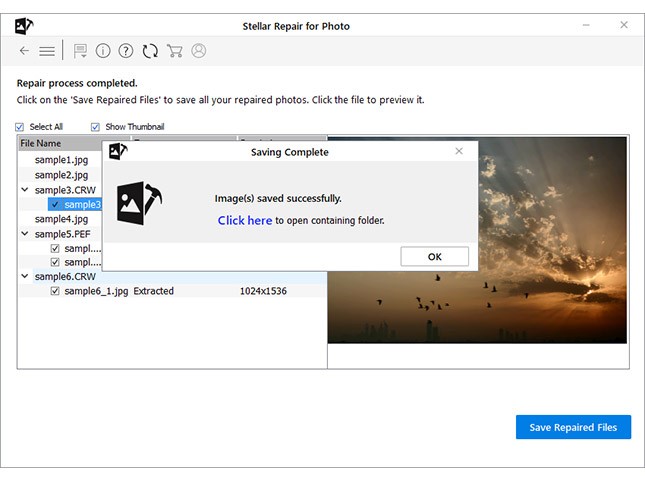 Other Alternatives to Fix Photo Gallery Error Code 0x88982f61
Fix # 1: Execute SFC scan
The System File Checker (SFC) uses sfc /scannow command to scan and repair the corrupt or damaged Windows system files. It is useful when the Windows operating system or any of its application crashes or doesn't function correctly.
You should the steps to run SFC to fix Photo Gallery error code 0x88982f61:
Firstly, in the Search box, you have to type cmd
Then, right-click on Command Prompt and then choose Run as administrator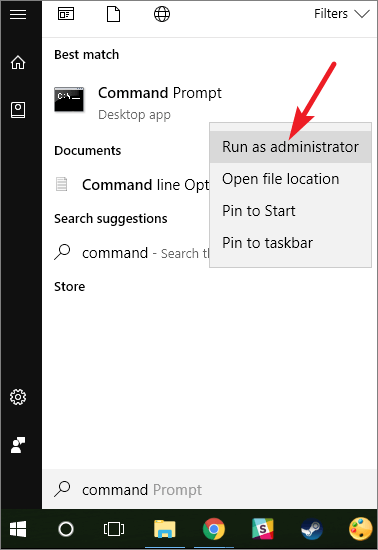 Next, type the below command line at Command Prompt
 dism.exe /online /cleanup-image /restorehealth
In this step, hit the Enter
After completing all these, just type the command line: sfc /scannow and press the Enter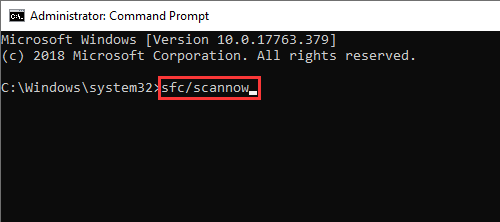 Now, restart your computer
Now you can access the photos in your Photo Gallery.
Fix # 2: Download the Microsoft Camera Codec Pack
If any of the RAW image file format is not opening in the Windows Photo Gallery, hence showing an error 0x88982f61 has occurred then download a Microsoft codec pack.
This codec pack supports Nikon, Fujifilm, Sony, Konica, Minolta, Canon, Samsung, Olympus, Kodak, and other well known cameras RAW photo file formats. For this, you need to just try the steps to install Microsoft camera codec pack that is friendly with Windows and supports camera file formats.  
After this, restart your system and then open your images in the Windows Photo Gallery. In case the issue persists then try the next solutions.
Fix # 3: Remove The Junk & Temporary Files On your System
Well, the useless junk and temporary files are trouble for the Windows applications. So, try to eliminate such files to normal running of the Windows Photo Gallery. Hence, try the Disk Cleanup which is Windows built-in-tool to solve Gallery error code 0x88982f61 and speeds up the computer's performance. Here are the instructions to run the Disk Cleanup:
Firstly, you have to type in disk cleanup in the search box
Next, select the Disk Cleanup
After that choose the drive that you wish to clean up and then click the OK
Then, in the Files to delete, simply choose the file types that you need to remove. Then click on OK
Fix # 4: Reinstall the Graphics Driver
If the photo gallery error is associated to the bad graphics driver, then you can follow the below steps:
First of all, open the Device Manager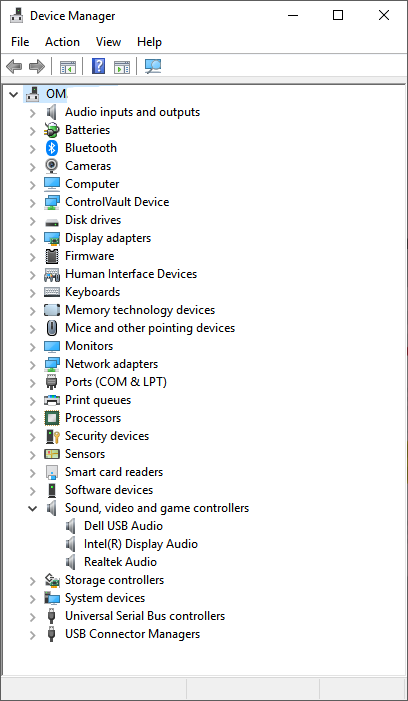 Now, find a graphics driver
After that, make right-click on video card driver
In this step, you need to click the uninstall and then restart the PC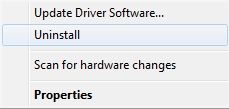 Fix # 5: Perform Virus Scan on Your System
The malware and virus intrusion can also cause the runtime error code 0x88982F61 when you try to view photos. Though you can either execute the virus scan or run the anti-virus on your PC. To perform malware scan, simply follow the steps given below:
Initially, go to the Windows Settings 
Then select the Update & Security > Windows Defender
Next, Open Windows Defender Security Center > Virus & threat protection > Advanced scan > Windows Defender Offline scan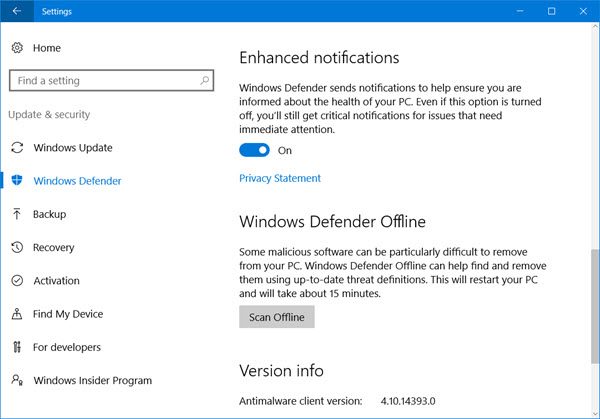 After that, choose Scan now, wait until the scan complete and your computer restarts
Now, to see the scan results, you have to again go to the Settings, then choose Update & Security and select the Windows Defender > Open Windows Defender Security Center
Lastly choose the Virus & threat protection. You need to go to Scan history. The PC detects and eliminates the malware.
Fix # 6: Re-install the Runtime Libraries
Well, this error code may also occur due to an update, such as MS Visual C++ package which may not be installed completely or correctly. At the time, you need to uninstall the recent package and install fresh copy. To do so, follow these steps:
First, uninstall a package via going to the Programs and Features
Now, find and show up the Microsoft Visual C++ Redistributable Package.
After this, click on Uninstall of the list, and then reboot the system.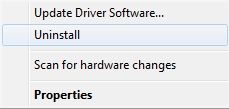 At this time, you have to download the newest redistributable package from Microsoft and then simply install it.
Fix # 7: Uninstall & Reinstall the Windows Photo Gallery
While using the Windows Photo Gallery if you are getting Windows Live Photo Gallery Error Code 0X88982F61 then simply try reinstalling it. To do so, follow the below steps:
In Windows XP
Initially, make click on the "Start Menu" and then Click the "Control Panel"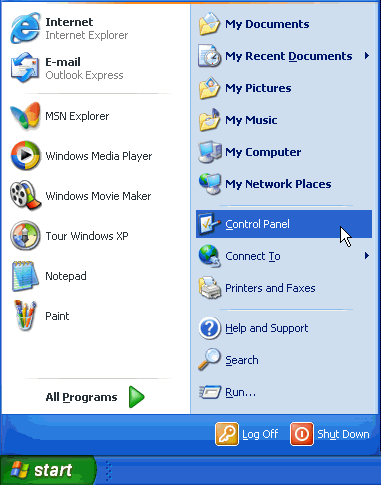 Next, choose Add or Remove program icon
Then, find an Error 0x88982F61 associated program
After this, click on Change/Remove button on right side.
Now, the uninstaller pop-up will guide you to click the "okay" or "next" or "yes" till it is finished.
Lastly, reinstall the software.
In Windows 7 & Windows Vista
You have to click on "Start Menu"
Now, make click the "Control Panel" and then click the "Uninstall a Program" in the "Programs" header.
Next, get an Error code 0x88982F61 associated program.
Just right click on it and choose the "Uninstall".
At this time, the uninstaller pop up will suggest you. Click the "okay" or "next" or "yes" till it is finished.
Then, reinstall the software, simply run a program.
In Windows 8, 8.1, and 10
Go to the "Start Menu".
Then, click the "Programs and Features".
Get the software which is linked to "insert file name"
After this, click on Uninstall/Change.
Next, the uninstaller will pop up and give you advice. Click "okay" and "next" until it is complete.
Now, restart your system.
Finally, reinstall the software and then run a program.
After doing so, see if the problem is fixed.
Fix # 8: Update your Windows OS
Devices commonly develop issues because of outdated OS. So here's how users can ensure for the newest updates:
First of all, click on "Start" button
Then, in the search bar you have to type "Updates". There should be a "Check for Updates" or "Windows Update" option, based on the OS version that you are using.
After that, click on it. The system will let you know if any updates are offered.
Next, you need the convenience of selecting the components of the update you'd like to push through. Always prioritize the security updates.
Then, click on "OK" followed by the "Install Updates".
Fix # 9: Close the Conflicting Programs
When you get this error, but remember that it occurs due to the programs that are conflicting with each other. However, you can resolve this issue by stopping these conflicting programs.
First of all, open the Task Manager by clicking the Ctrl+Alt+Del at the same time. It will help you to view the list of programs that are running.
Next, go to the Processes tab and stop the one by one program by highlighting each program and clicking on End Process option.
Fix # 10: Remove the Registry Entry
Make a backup of registry files.
Then, click on the "Start".
After that, type regedit, choose it and give permission to proceed further.
Now, click the HKEY LOCAL MACHINE>SOFTWARE>Microsoft>Windows>Current Version>Uninstall.
Find the Photo Gallery Error Code 0X88982F61 software from the list you wish to uninstall.
Select the software and double click the UninstallString icon on the right side.
Copy the highlighted text.
Exit and go to the search field.
Paste the data.
Select Ok in order to uninstall the program.
Reinstall the software.
Signs Of Photo Gallery Error Code 0x88982f61:
The system crashes when you're running the Windows Photo Gallery.
Your PC is taking a long time to boot up, running slow and you suspect an Error code 0x88982F61 by the Windows Photo Gallery.
If the Gallery Error code 0X88982F61 pops up and causes a program to shut down or your system to crash.
When your PC freezes or locks up at random.
What Causes of Photo Gallery Error Code 0x88982f61?
Well, the runtime errors are commonly caused by the incompatible programs running at the same time. However, below I have mentioned the most common reasons behind the occurrence of this error.
Because of bad graphics driver
This error may take place due to memory problem
Temporary and unwanted files
It may occur due to virus or malware infection.
No matter whatever reason behind, the issue must be fixed immediately to prevent further problems. Hence, by trying the 0x88982f61 error code fix solutions mentioned in this blog, you can resolve your issue with ease.
Time to Verdict
It doesn't matter whatever is the reason behind the occurrence of photo gallery error code 0x88982f61. Now, it can be easily fixed by using the 0x88982f61 error code fixes as I have already given above.
So, do stop wasting your precious time in searching manual and follow the steps of the JPEG file repair tool for troubleshooting runtime Error 0x88982F61.
I hope now you have come to know how to fix Windows Live Photo Gallery error code 0x88982f61 using Photo Repair Tool easily.
Hopefully, this blog will be helpful to you.

Taposhi is an expert technical writer with 5+ years of experience. Her in-depth knowledge about data recovery and fascination to explore new DIY tools & technologies have helped many. She has a great interest in photography and loves to share photography tips and tricks with others.