Concerned about how to fix unreadable SD cards? If it is so, then read this post till the end and get the best fixes to get rid of it.
Several users are using SD cards on their devices like Android phones, tablets, cameras, or DSLRs to expand the storage space. Besides that, it is also helpful to keep a backup of the crucial data like photos, videos, or other documents.
But sometimes, it may happen that your SD card becomes unreadable to Windows PC or Android. In such a situation, you might feel upset since you can't access the data saved within an unrecognized memory card.
Therefore, in this post, we are going to share complete info regarding how to repair micro SD card not detected and perform SD card recovery using reliable solutions.
Rated Excellent on

Trustpilot
Free SD card recovery tool.
Recover data from corrupted, damaged, & formatted SD cards of all brands on Windows. Try now!
How To Fix Unreadable SD Card?
Let's check out the below fixes and solve micro SD card unreadable problem without any trouble.
Method 1: Connect The SD Card To The Another Device
Most of the time, it happens that due to some driver-related issues, your device cannot detect the SD card and even you can't access the data stored within it. In such a situation, you can try to connect the SD card to another device and check the interface.
Method 2: Run CHKDSK
Windows offers a utility known as chkdsk which repairs several file system glitches. So, here you can also run the chkdsk utility to fix unreadable SD cards and make them useable again.
Open a Run window then type cmd >> hit Enter.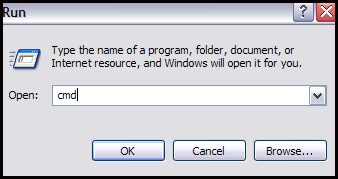 Tap on Command Prompt as the Administrator.
Then type the below command: chkdsk f: /f /r /x (ensure you replace f with the memory card drive letter).
Then, close a window once the scanning and error fixing process gets completed.
Method 3: Check The Card & Change A Drive Letter In The Disk Management
Another effective solution that you can try to fix SD card not readable is to check if your card is showing in Disk management or not. If it is visible then you change or add a drive letter of the SD card:
First, make right-click on Start option & choose "Disk Management".
Under Disk Management, you can see your memory card as a named "removable disk".
Then check, it is showing any drive letter such as D or E.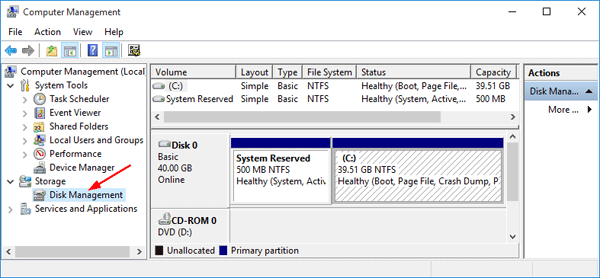 In case, if it is not showing, make a right-click on SD card & select the "Change a Drive Letter & Paths".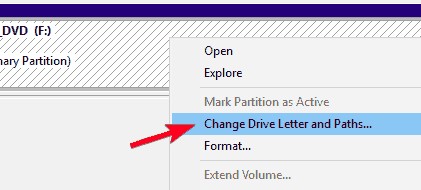 Now, tap on "Add" >> choose the drive letter.
Click "OK". Now, your memory card will appear in a File Explorer.
Method 4: Update/Reinstall The SD Card Driver
Many memory card readers are automatically installing the drivers once you connect them to PC for first time. But what if your card reader driver is outdated? Nothing to do, just follow the below easy steps to update/reinstall the card reader driver and fix the issue.
At first, press the Win + X >> choose Device Manager & open it.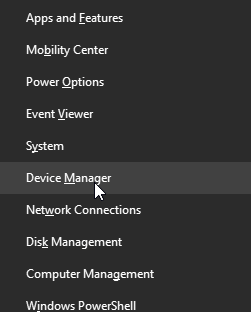 Next, expand the Disk drives>> right-click on the SD card device
Select the Update driver. Also, you can select Uninstall device,
Tap on Action then Scan for the hardware changes in order to reinstall the card reader drivers.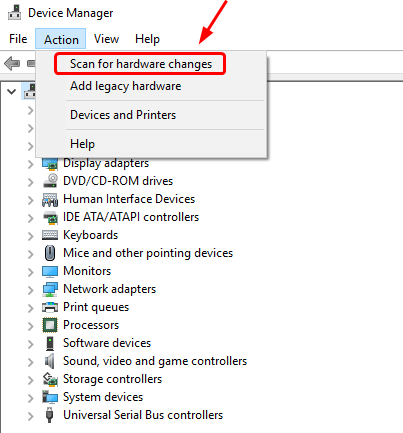 Method 5: Assign New Drive letter
Connect micro SD card to the specific card reader in your computer system, if your PC doesn't permit to assign a new drive letter, then it will unable to read your SD card. In a few conditions, the card reader may permit you to assign a new drive letter, but you can get messages like 'please insert the disk'.
To solve this issue you have to assign a new drive letter to a specific connected SD card by your system's setting.
Method 6: Use Error Checking Utility
Windows error-checking feature scans the hard drives and other storage drives for file system errors, bad sectors and fixes them. So, you can also try this utility to fix corrupted SD card & recover data from it.
In order to run the error checking utility, follow these steps
Connect your memory card with a PC using a card reader.
Launch the Windows Explorer >> right-tap on SD card >> choose Properties.
In Tools tab, you have to tap on a Check.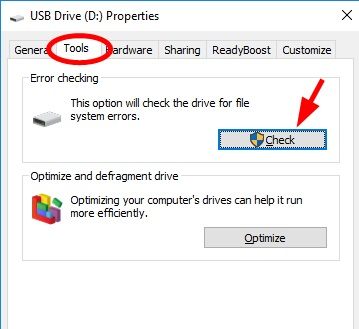 Now, the card scanning process will start.
Method 7: Format SD Card
If none of the above methods helped you to repair unreadable SD card then the last option left for you that is to format the memory card.
Doing so will remove all the data stored within the card, so don't forget to keep a backup of all the SD card files.
Follow the beneath instructions and format the card using Disk Management:
First of all, press the Win + R key >> type the diskmgmt.msc. Press OK.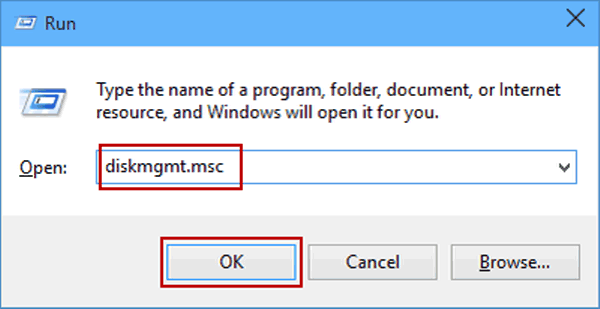 In a Disk Management, find the unreadable/unrecognized SD card.
Next, make a right tap on it & select Format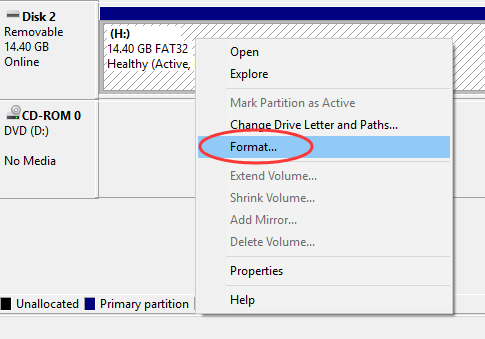 Now, tap on a box "File System", and choose one of the file systems to format your SD card (NTFS, exFAT, FAT32).
Select a box that says "Perform quick format" >> click OK.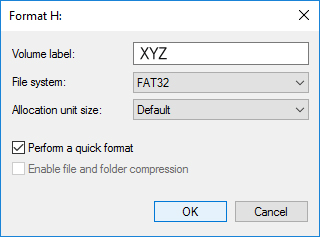 Method 8: Contact A Manufacturer's Support
Last but not the least, if nothing works to solve the SD card reader is not working/showing up or corrupted, then maybe there are some hardware issues. In such a situation, you need to contact to manufacturer's support for help. The team will suggest to you what to do and how to get rid of this problem.
How To Recover Unreadable SD Card Using Best SD Card Recovery Software?
You can use the above option to know how to fix unreadable SD card. But even after fixing micro SD card, you are unable to recover your data then you can also try SD Card Recovery Software.
This tool has such ability that it can help you to restore deleted data from Micro SD cards.
With the help of this software, you can perform:
File recovery from various memory cards such as SD card, SDHC, SDXC, miniSD, MicroSD, memory stick, xD card, MMC, CF, TF, XQD, SmartMedia, and other several cards
Restore files after memory card format error, card corruption, card damages, and other errors that make SD cards unreadable
Supports recovery of cards inserted in Digital Still Camera DSC, DSLR camera, video camcorder, android phone, Blackberry, Windows phone, smartphone, mp3 mp4 player, media recorder, and so on
Supports all brands of memory cards such as SanDisk, Kingston, KingMax, Sony, Lexar, PNY, PQI, Toshiba, HP, Samsung, Qmemory, Transcend, Apacer, Pretec, Hitachi, SimpleTech, Viking, OCZ Flash Media, ATP, Delkin Devices, A-Data, etc
Read-only program, 100% risk-free & easy to use.
The tool is available for both Windows and Mac computers.
emid

emid


* Free version of the program only scans and previews recoverable items.
This is powerful recovery software that can easily retrieve media (photos, videos and audio) files from SD Card unreadable as well as undelete files from hard drive, USB drive, digital cameras, USB flash drives, etc.
The unreadable microSD card recovery software is 100% safe and performs the best recovery than any other software. The software is very powerful as it helps get back data from Unreadable MicroSD Card and rescues the lost photos, audios and videos from it.
Reasons For Data Loss From Memory Card (SD, Micros SD, SDXC, SDHC, ETC)
There are several reasons for the data loss from storage media like USB drives, memory cards, etc. Though, some happen mistakenly while some happen automatically or due to some other errors. Well, some of the reasons are mentioned below which makes your data loss.
Human errors– Some of the data gets deleted from devices by users in the following ways:
Data get lost by pressing cut + paste command
Using Shift+Delete key to delete folder/files
Sometimes while saving data or transferring, the camera is switched off
Accidentally pressing 'format' or 'Delete all' option during previewing pictures
When the battery is low and clicking pictures at that time
Ejecting the memory card at the time of copying data
Power failure– While copying any data from any storage device, if power fails in between then it gets damaged and the data get lost.
Corruption of memory cards– While transferring data like pictures, audio from media files, if you pull the card reader or memory card from the digital device then card gets corrupted and hence, data gets lost.
Inaccessible of data due to error– When any type of digital media is connected to the computer then some memory card errors get displayed like 'format memory card now' or 'USB flash drive not formatted' which can make your memory card or hard drive inaccessible.
Tips To Remember:
When you lose your most precious data from your storage device then it becomes very important to recover your data. But if you apply some helpful tips then you can never come across such a situation of losing data. Here are some of the tips you can apply:
Never remove the files when the file transfer process is in progress.
Try to make a complete backup of all your important files or folders so that it can help you in the future when any data loss situation happens.
Always use some reliable power source that can help your system from a sudden shutdown.
Always check your storage device at least two to three times before formatting.
Do not use any digital device when its battery is low.
Try to avoid using the same device when it is already used and it is full. Also, keep it in a safe place and do not save any new media files otherwise the previous data will be overwritten.
Be very careful while removing the device from a computer or from any other system.
Frequently Asked Questions:
Can You Repair An Unreadable Memory Card?
Yes, an unreadable memory card can be easily repaired. There could be several reasons for this issue, but the corrupted file system is one of the major factors behind the not detected & unreadable card. At the time, you need to format your SD card to make it usable again.
What Do I Do If My SD Card Is Unreadable or Undetected?
When your SD card unreadable or unrecognized, then you should do the following things: 1. Try another SD card reader/slot. 2. Connect your memory card to another device. 3. Check if a card is encrypted. 4. Update the disk driver. 5. Format the unreadable SD card.
Why Is My Micro SD Card Not Showing Up On PC?
Your micro SD card might not showing up on PC due to corrupted/unsupported SD card file system, outdated device driver, bad USB port, improper ejection of the card, malware or virus infection, logically/physically damage to SD card, etc.
How Do I Fix An Unreadable SD Card On Android?
Micro SD card is not recognized by Android phone? Well at such a condition, first of all, you must check the connection between SD card and phone. Maybe there is some hardware problem or Android system is incompatible. To check and fix this follow the below solutions: • Switch OFF and Switch ON your phone. You can also reboot your phone. • You can also plug in your card to another phone and check if it is readable by it or not. • Restore phone to factory setting (do not forget to take backup of your important data), because factory reset erases all the data.
How Do I Get Windows 10 To Recognize My SD Card?
In order to do so, first you need to find your memory card in the 'Device Manager' & right-click on it. If it displays 'Disable Device' option, then it means you've already enabled the SD card & there's no need to do anything. However, if not, then choose an 'Enable Device' option. Now, your Windows 10 PC could recognize your card.
Time to Conclude
You can fix undetected/unrecognized Micro SD cards with the help of the above solutions and can make your card readable again. Although the given fixes are very effective and easy to use.
After using these fixes if you found that your data gets deleted then you can easily solve how to fix unreadable SD cards and retrieve lost data from unreadable MicroSD cards by trying the best SD card recovery tool.
If you have found this post helpful and useful, then please do not forget to share it.
Also like and follow us on Facebook, Twitter and Pinterest to get the latest updates.
Taposhi is an expert technical writer with 5+ years of experience. Her in-depth knowledge about data recovery and fascination to explore new DIY tools & technologies have helped many. She has a great interest in photography and loves to share photography tips and tricks with others.