How to fix the SD card reader not working? Just read this post till the end and learn the 15 best fixes to get rid of this issue.
Some of the Windows 10 users have recently experienced the issue where their SD card reader not showing up in device manager / in File Explorer.
So, if you are in the same situation where your PC fails to recognize your SD card reader then follow the step-by-step guide specified in this article.
But, before fixing the "SD card reader is not working" issue, let's know what are the major reasons behind this issue.
Causes Behind The SD Card Reader Not Working/Showing Up
Below we have shortlisted the common causes that can lead to undetected SD card reader problems.
1. Loose Connection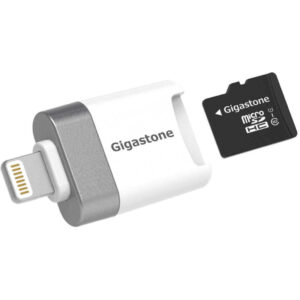 Most of the time, it happens that, when you connect your SD to PC by using a card reader, your PC fails to detect it. This might happen due to the loose connection between a card reader and SD card.
2. Improper Operation
Due to improper action like unnecessarily removing and inserting the card reader into the computer can also result in this problem.
3. SD/Memory Card Is Locked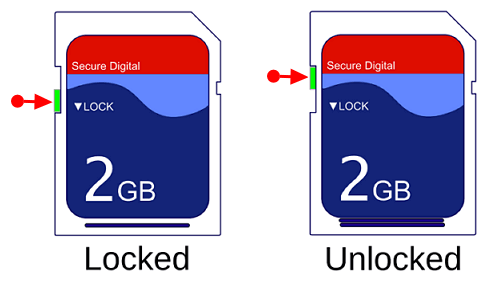 Sometimes, it might happen that while handling a memory card, a trigger gets turned-on. Therefore, rendering a microSD card as a 'write protected.' Though, if your memory card gets turned to the write-protected feature then you will totally unable to detect your SD card anywhere.
4. Corrupted Driver
Another foremost phenomenon that can lead to SD card reader not working Windows 10 is the corrupted driver. If you can see your card in a Device Manager with the yellow mark but not showing in a PC, it means that there's something wrong with your card's drivers.
In such a situation, your memory card even can't be seen in the File Explorer.
5. Lost Driver Letter
As we all know that, without the driver letter, the partition can't be accessed in the File Explorer. Suppose, if your SD card driver letter gets lost, it'll not display in your system.
How To Fix SD Card Reader Not Working On Windows 10/8/7?
In this section, we have discussed some possible fixes to solve the SD card reader is not working on PC. Just try the below solutions one by one and solve your problem with ease.
Method #1: Check For Hardware Issues
It is always suggested before trying any tricky technique you must try some basic troubleshooting tricks to solve the issue.
Likewise, if your SD card is not detected on PC, you need to first check the card, card reader, & several vital components to fix the issue. Here are some basic tricks that you can try:
Check your Card Reader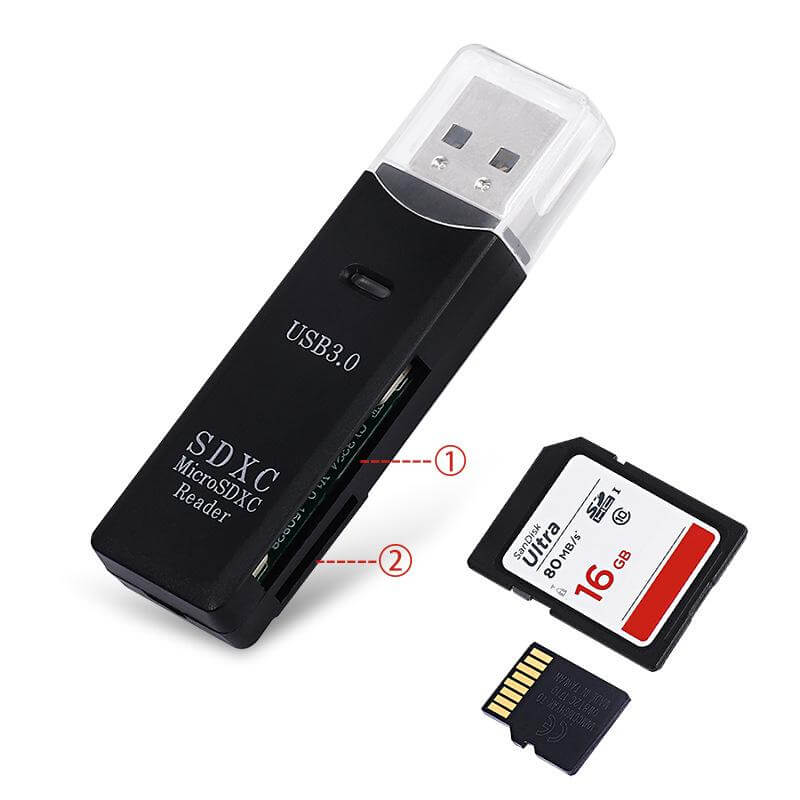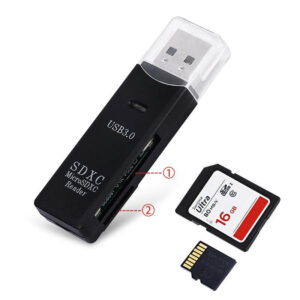 Well, if you've downloaded the latest version of your OS, ensure that a card reader you are using is compatible with it.
Additionally, an incompatibility between the latest OS version and older SD card reader can also result in the SD card reader not showing up in device manager / in file explorer.
Check Your Memory Card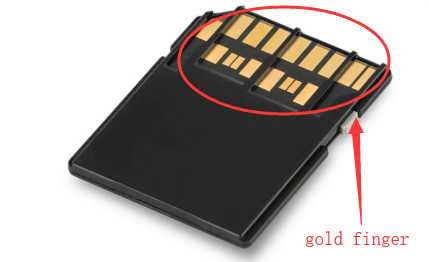 If your SD card reader is not detected by a PC, then you should check your memory card if there is an issue.
Though, if a golden layer of a card turned black, it simply means that a golden finger/part has been oxidized. After that, you need the eraser to clean out an oxidized layer of your SD card. Now, again connect the card to PC via card reader and see if it is detected.
Method #2: Restart Your System
Restarting the device is the primary resort that users used to do often to resolve different types of errors and issues in their device.
Similarly, you can also reboot your PC in order to fix the Targus SD card reader not working issue.
To do so, follow the below steps:
First of all, unplug a card reader from the system.
Then restart your PC and again reconnect the memory card using a card reader.
Now, check whether your PC is showing the SD card reader or not. If not, then try the next solution.
Method #3: Reinstall The Card Reader Driver
The incorrect, corrupted, or outdated card reader driver can also result in undetected SD cards. Therefore, try to reinstall a driver for your card reader & see if your SD card is detectable afterward.
How To Uninstall The Card Reader Driver?
Initially, launch Device Manager. On your PC desktop, make right-click the Computer icon >> select Manage
Tap on Device Manager option on a "Computer Management".
After that, expand the "Memory technology devices" option & locate a card reader.
There, you have to take down a brand & model of a card reader in order to visit to its website & download a latest driver.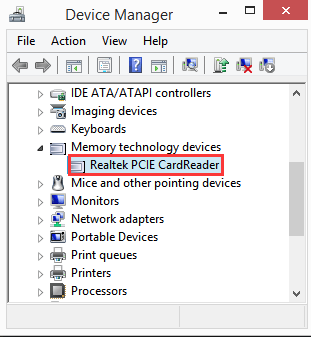 Next, right-click a card reader & choose the option "Uninstall device" from a context menu.
Choose the option "Delete a driver software for this device" >> click an OK.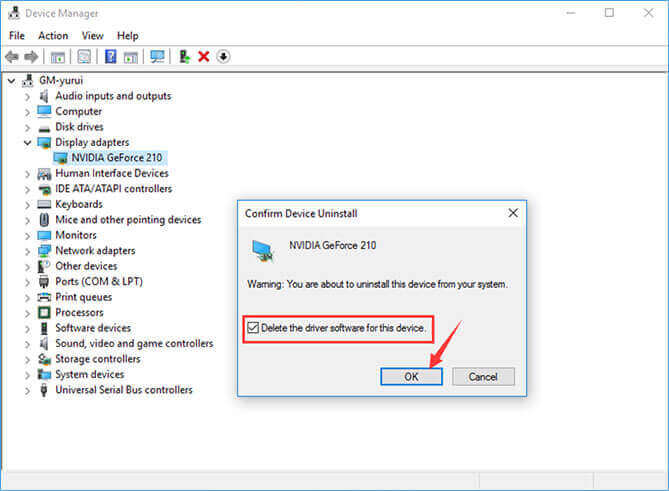 After removing a drive, restart your PC.
How To Reinstall The Card Reader Driver?
Now, download the recent driver from the website of a card reader & install it in a compatibility mode:
Make right-click a driver installer >> from a context menu choose Properties.
Under a Properties window, tap on Compatibility tab >> Compatibility mode
After this, choose "Run this program in the compatibility mode for".
There you can see a drop-down shortlist, just choose the Windows version >> click Apply & OK
Now, run a setup file & follow a below onscreen instruction process to complete an installation.
Restart the computer when an installation completes.
Method #4: Assign The New Card Drive Letter
In order to deal with the SD card reader not working on Lenovo laptop, you can assign a new drive letter. Here is how you can assign the drive letter and access the data stored within the card:
Step 1: First, make right-click on a Start menu.
Step 2: Select a Disk Management.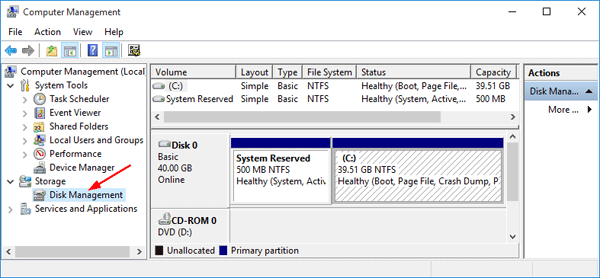 Step 3: Check the hard disks and memory card drive on a list.
Step 4: Then, right-click the hard drive & select Change a Drive Letter & Paths option if there is no drive letter beside your cards.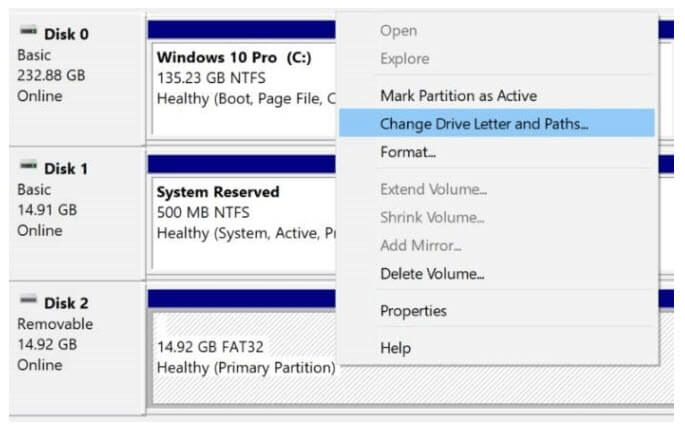 Step 5: Make a tap on the Add or a Change button in order to name the new drive letter, e.g [H:] >> tap OK.
Method #5: Enable The SD Card Reader
Well, a card reader is already enabled in the Windows 10 (by default), nevertheless, we can manually disable it & then enable it.
Do you know why we are suggesting this method? Because many users have found this solution helpful in their cases.
Follow the below easy steps in order to enable or turn off the SD card reader:
Firstly, open the Device Manager simply via right-clicking a Start menu.
After this find & expand the category of "Memory technology devices" >> double-click a card reader.
Next, on a popup window, you need to choose the Driver tab >> click a Disable
Then, click on Yes option after getting the "Disabling this device will cause it to stop functioning. Do you really want to disable it?" message.
Now, double-click on a card reader in order to open the Properties window >> click on "Enable Device" option.
Method #6: Use Windows Troubleshooting
Windows has its built-in utility known as Windows troubleshooter which allows users to quickly find out issues on your device.
Though, run the Windows troubleshooter and fix the SD card reader not working in Windows 10 automatically.
Run Troubleshooter Via Settings
Follow the below-given steps on your PC and run a troubleshooter via settings:
On your PC, you need to go to the Settings
In the second step, click on an Update and Security and then Troubleshooting.
Select the Hardware & Devices option
Now, tap on Run a troubleshooter.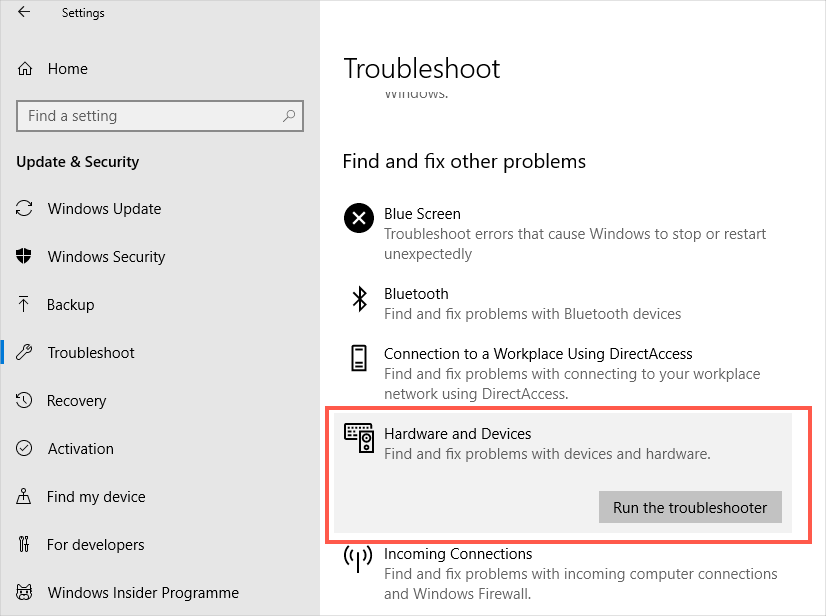 Method #7: Perform CHKDSK To Fix SD Card Reader Not Working In Windows 8
Sometimes, due to the corrupted or damaged file system, your SD card/card reader won't read. In such a situation, you have to run the chkdsk command by trying the beneath steps.
Simply press the "Win + R" keys simultaneously and then type the cmd>> hit the Enter.
Then, type the chkdsk g: / f & hit the Enter. (where g is a drive letter of the SD card).
Method #8: Put Your PC To The Idle State
If the above ways won't help you to get rid of SD card reader not showing up Windows 10, then put your PC to an Idle or rest state.
However, if your microSD card is undetected or not showing up in a My computer's drive list, then it might happen due to low memory of the PC.
In such a case, you need to close all the programs and then need to leave your computer to idle or rest state for some time. After doing so, connect your SD card via card reader and check if the card reader is detectable.
Method #9: Clean-Up The SD Card Virus/Malware
Malware or virus attack is a major problem that can occur anytime & anywhere. To make sure to keep your SD card stuff safe, you have to first take a backup of your data and scan deeply scan your SD card.
In order to remove the shortcut virus from SD card, use a command prompt by following the below steps:
Step 1: Press the Win + R at the same time to open a command prompt >> type cmd in a "Run" window.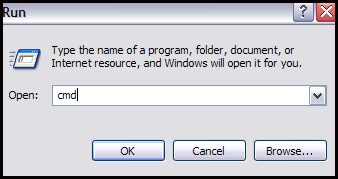 Step 2: Under a Window of "Command Prompt", you need to type the attrib -h -r -s -s /s /d#:\*. * (in the place of # you need to represent the drive letter of the put the SD card letter),

Step 3: Now, press the Enter in order to execute this command.
Once finishing these steps, your SD card will now appear on a computer.
Method #10: Test Your Card Reader On Different PC
Whenever you encounter an SD card reader or an external hard drive not working/showing up, firstly you should check your reader or disk on another computer.
Though, if your SD card is detected by another system, then it simply means that there was an issue with your PC.
Method #11: Remove The Write Protection From SD Card
Another method that you can try to deal with SD card reader is not showing up is to remove write protection from SD card. For this, check a lock switch of your card which you can see besides a card. Just slide the switch upward in order to disable a write-protection.
However, if there's no switch, follow the below instructions:
Access the Device Manager via right-clicking a Windows icon.
Find the option Disk Drivers >> find your memory card.
At this time, make right-click on the SD card >> choose Properties.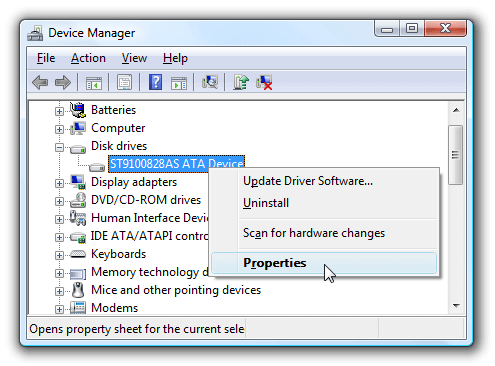 Now, find the choice related to the write protection & turn-off it.
Method #12: Force Clear Non-Detected Memory Card
Please note: This method will erase all the stuffs stored within the SD card, so do not forget to take a backup of your files.
In this method, you need to force clear your memory card and make your card reader detect by trying the below steps.
At first, tap on a >> type the "CMD"
Next, make right-click a Command Prompt >> choose the Run As An Administrator.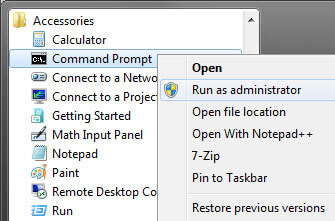 Under the administrator, you need to type the below command lines one after another and press the Enter after ending each command line.
diskpart
list disk
select disk # (replace # with the number of the SD card. You can judge by memory size)
attributes disk clear readonly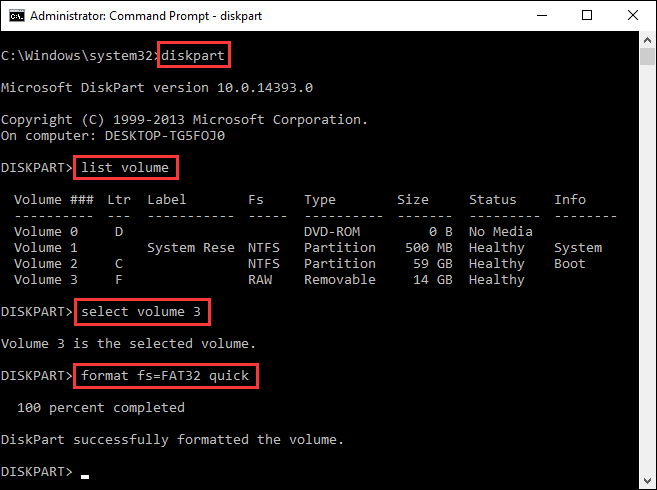 Once you get the message "Disk attributes are cleared successfully", close the Command Prompt. Now, restart your system and check if the problem is solved or not.
Method #13: Reinstall Universal Serial Bus Controller Driver
To uninstall a Universal Serial Bus controller driver, follow the beneath steps:
Step 1: First of all, press the Win+ R keys together and type the devmgmt.msc in a text box.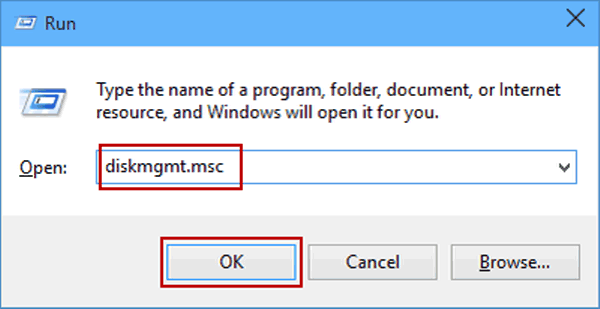 Step 2: Next, from a Device Manager, expand the option "Universal Serial Bus controllers".
Step 3: Make right-click the drivers >> select "Uninstall device".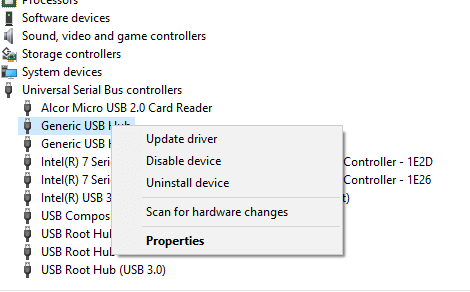 Step 4: Tap OK in order to Confirm the device uninstall process.
Step 5: Reboot your system, now drivers will automatically get installed on your PC.
Method #14: Format The SD Card
Even after trying the above approaches if you are unable to sort out the issue, then format your memory card.
Try out the below step-by-step guide to format it:
You need to press the Windows + D keys at the same time on your keyboard in order to open the Desktop View.
Next, press the Windows + E for opening the 'Computer'.
There, you can see your SD card name as a removable device.
Simply right-click on it & select the 'Format'.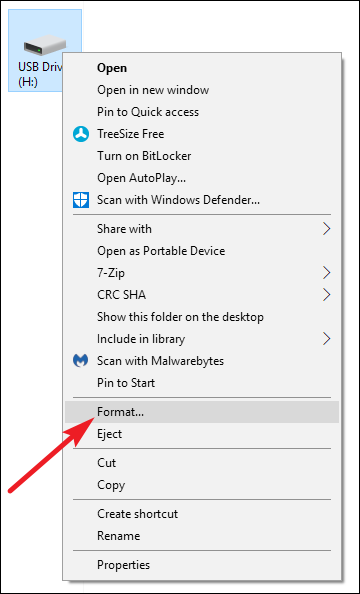 Now, choose the Quick Format >> tap on Start.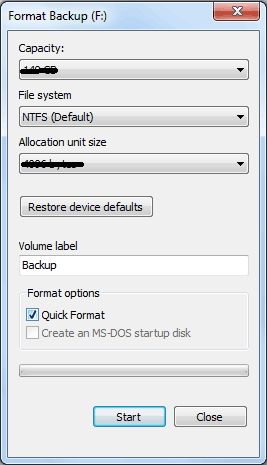 Method #15: Replace SD Card Or Card Reader
Last but not the least, if none of the above approaches work, then the last option left for you is to replace the faulty card or card reader. If your SD card or card reader won't read on another PC also, then it is better to replace them with the new one.
The process is finished…!
Recover SD Card Data After Fixing "SD Card Reader Not Detected" Issue
While fixing 'SD card reader not detected' issue by trying the above methods, if you encounter data loss from your memory card then you can directly use the SD Card Recovery Software.
Using this advanced utility, you can easily retrieve your deleted, lost, corrupted, formatted and even inaccessible data from SD card.
The best thing about this SD card recovery software is that- it is available for both the Windows & Mac users.
emid

emid


* Free version of the program only scans and previews recoverable items.
So, just download and install this software as per your OS and restore deleted files from corrupted SD cards or other storage devices with ease.
Related FAQs:
Why Is My SD Card Reader Not Working On Windows 10?
Your SD card reader not working due to one of the following reasons: • Because of the loose connection between memory card or card reader • Malware/virus intrusion • Missing card drivers
What Do I Do If My SD Card Is Not Reading?
If your SD card is not reading on your Windows 10/8, you need to try the below tricks: • Check the SD card reader. • Turn off the SD card write. • Use another USB Port. • Put your PC in an idle state. • Reboot your PC. • Format the SD card.
How Do I Enable My SD Card Reader?
In order to enable the SD card reader, you need to try the below steps: Step 1: From a System Utilities, just choose the System Configuration Step 2: Next select the BIOS or Platform Configuration (RBSU) and then tap on System Options Step 3: After this, go to USB Options and then Internal Memory Card Slot >> press Enter. Step 4: Choose the setting >> press Enter. Following these steps can enable your SD card reader effectively.
Time to Wrap Up
In this post, we have covered 15 quick fixes to troubleshoot the Apple SD card reader not working in Windows 10/8/7.
No matter whatever the reason behind the "SD card reader not showing up in Windows 10" issue is, you can try all the methods one by one to fix this.
Additionally, we have also mentioned the SD card recovery tool so if your data gets lost while fixing this problem you can use it. This versatile utility will definitely help you to recover deleted files from SD cards easily.
Well, if you find this post helpful to you, please share it with more people so that they can also get benefit from it.
Alex is an expert technical writer with 7+ years of experience. His in-depth knowledge about data recovery and fascination to explore new DIY tools & technologies have helped many. Alex has a great interest in photography and loves to share photography tips and tricks with others.