Alright!!! So, you have formatted your CF Card and now you are searching for data recovery options.
First of all, Relax and continue reading.
Compact Flash Card also is known as CF card which is small memory card types that comes in different memory sizes such as 16GB, 32GB, 64GB, 128GB, etc. It is used in several electronic devices such as smartphone, digital cameras, mp3 players and in PC/Mac. It is mostly used to store photos, videos, audio, and other multimedia files.
Though formatting solves some issues of card inaccessibility. For example – formatting can fix a corrupted card and make it reusable. But do note that it will erase entire data saved on the card at the same time.
There are many users out there facing the same kind of problem that is – formatting of CF card. Check out the below-mentioned practical scenario.
Practical Scenario
Recover formatted CF card data?

Can I Recover formatted CF card data? I have the Canon G1, I went to the Format menu to check the remaining MB space on my CF card, but I accidentally formatted my card. Can I recover the data?

William W.

                       – Original Post From Forums: Digital Photography Review
It doesn't matter whether you format your CF card for fixing the corruption or to fix card inaccessibility or just done it by accident, you must take precautions to recover your data from the formatted card. If you do not have a backup, then it might be a problem. So, in this article, you will get the solutions to get back your data.
But before that let us know what are the reasons that result in the formatting CF card.
Reasons That Leads to Format CF Card
Improper handling of CF card such as improper removal/eject of a card during video recording or read/write process.
Using newly purchased CF card to save images or videos without formatting it for the first time.
Using the card in incompatible gadgets may display card not formatted error.
Recording videos or clicking pictures even when digital gadget display low battery or insufficient memory space to save new files are likely to corrupt the card, making it unreadable.
Using the same CF card on multiple gadgets may sometimes corrupt your card and trigger an unknown error message.
Software conflicts such as corrupt firmware in the digital camera may easily damage the CF card and thus you need to fix damaged CF card.
These factors may force users to format CF card in which all valuable multimedia files such as personal photos and videos recording are saved. If you have encountered one such incident and lost important data by formatting CF card, then here is an excellent way to retrieve data from CF card back.
How do I Fix a Corrupted CF Card?
There are various ways through which you can recover files from CF card and also fix corrupted CF card. Another reason for your lost data is that your CF card might have got infected from viruses. To solve this issue you can either try the manuals methods mentioned below or you can use a third-party tool. Both ways will help you to recover deleted data from formatted CF card.
One of the solutions among these is that you can scan your CF card with Anti-virus software to fix corruption. You can make use of the top antiviruses such as Avast, AVG, Quick Heal, Bit Defender, or Kaspersky. These antiviruses will help you to remove the virus from your infected CF card and fix it, making your CF card corruption-free and increase the chances of restoring your lost/deleted data.
Methods to Recover Deleted Data From Formatted CF Card
Method #1: Try using CMD
Whenever you format or delete your CF card with data then there is a possibility to recover lost data by using CMD command. Follow the steps to perform CMD:
Connect your CF Card to your system.
Right click on Windows icons and then select "Search"
Type: command prompt and right-click on the Command Prompt, and select "Run as administrator".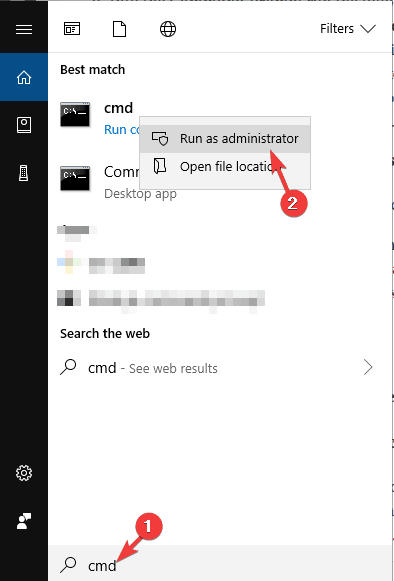 Click "Yes" to run the Command Prompt as administrator.
Type: chkdsk F: /f and Enter.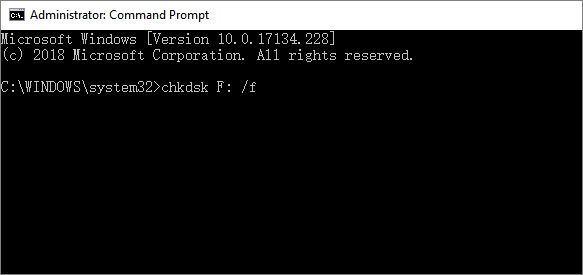 Type: Y and Enter to continue.
Type: Fand Enter again.
Type: F:\>attrib -h -r -s /s /d *. * and Enter.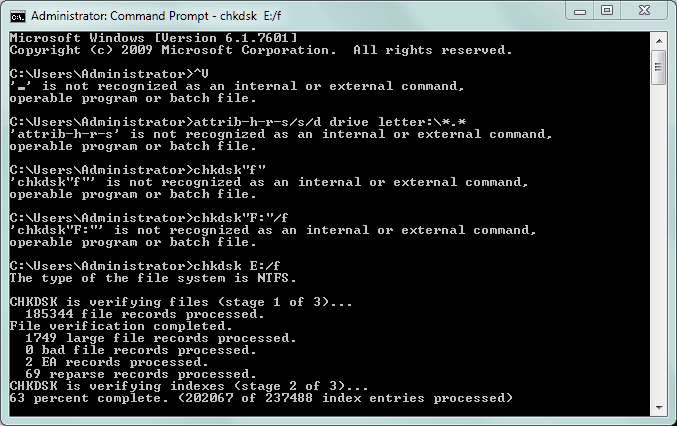 After completing these steps your lost data will be detected and saved in a new folder on CF card.
Method #2: Re-install Card Reader Driver
Re-installing card reader driver can help get back your deleted/formatted data. Follow the steps to Re-install card reader driver:
Click on the Start menu
Search for device manager and click on it to open
Choose the Memory technology device in device manager
Note down the details of a card reader and download a copy of drivers from the website of the card reader
Right-click on the card after enabling it and click on uninstall device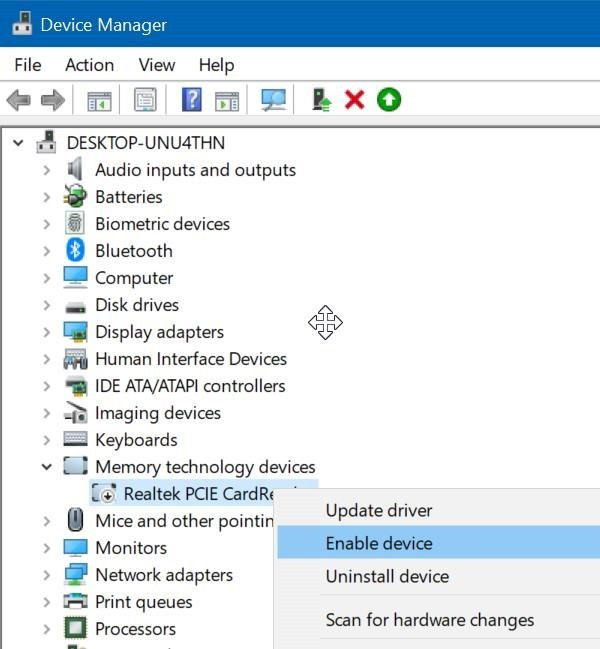 Now, restart your computer
Follow the installation steps to set up the downloaded card reader driver
Check whether the card is shown or not. If yes then you can retrieve your data if no then re-try the CMD command
Ultimate Solution : Use CF Card Photo Recovery Tool To Recover Data
CF Card Photo Recovery Tool is world's best, perfect and suitable formatted CF card data recovery software that is designed to restore lost data such as photos (JPG/JPEG, PNG, PSD, RAW, GIF, etc.), videos (MP4, MXF, MOV, AVI, etc.) and audio (MP3, M4A, OGG, FLAC, AMR, etc.) files from formatted CF card.
This data recovery software for formatted Compact Flash (CF) card is available for both Windows as well as Mac hence both Windows and Mac users can restore lost data from formatted CF card on Mac and Windows computer.
Beside, formatted card, this tool is capable enough to retrieve files from corrupt, virus infected, unreadable CF memory card. The best part about this CF Card Photo Recovery software is that it supports all brands of CF memory cards such as SanDisk, Lexar, Kingston, Transcend, Samsung, Toshiba, HP, Sony, Komputerbay, Toshiba, ProSpec, Integral, PNY, etc.
emid

emid


* Free version of the program only scans and previews recoverable items.
Steps To Recover Deleted Data From Formatted CF Card
Step 1: Select Desired Location
Firstly, select the drive, external media or volume from which you want to recover deleted media files. After selecting, click on 'Scan'.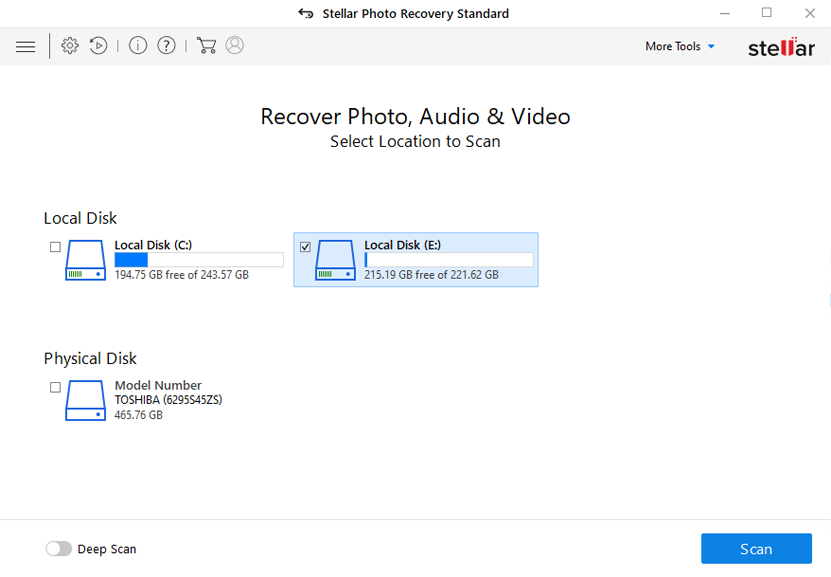 Step 2: Preview Recovered Media Files
Next, you can preview the recoverable media files after the scanning process is completed.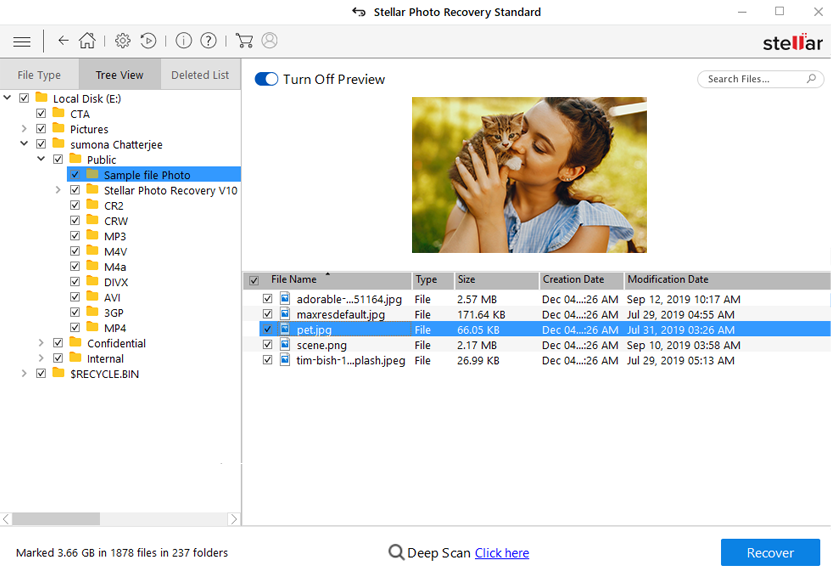 Step 3: Recover Media Files
Lastly, you can select the images, audio, video files you want to restore and click on 'Recover' option to save them at the location you want.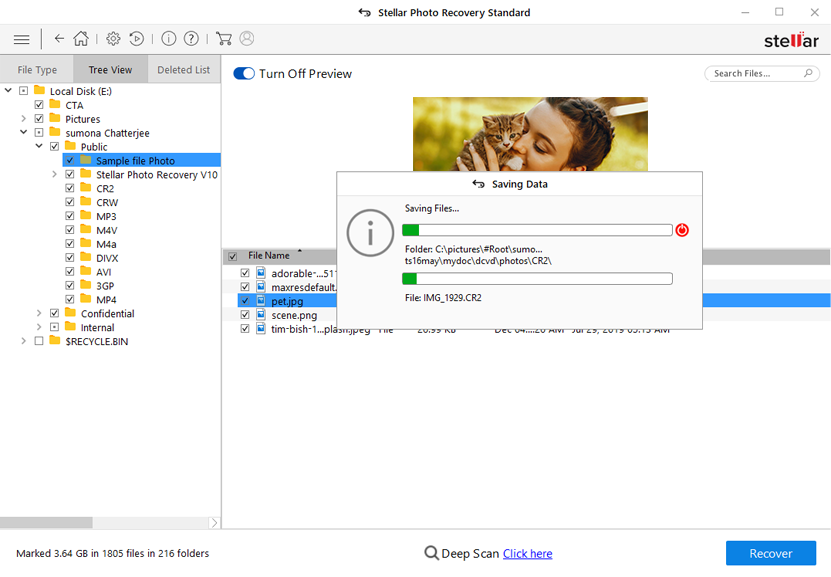 Conclusion
Since CF memory card can come up with any error that might force you to format the card in order to re-use it again. Hence, it is always suggested that you must regularly backup all important files to some other storage media devices of your CF card. In case, if you do not have a backup, then in such situation you must try formatted CF Card Recovery Software to retrieve digital media files from CF Card.
Hope this article helped you in resolving your issue, try the above-mentioned solutions to overcome your problem regarding Formatted CF card data recovery.
Alex is an expert technical writer with 7+ years of experience. His in-depth knowledge about data recovery and fascination to explore new DIY tools & technologies have helped many. Alex has a great interest in photography and loves to share photography tips and tricks with others.