Are you using CF card and suddenly you have noticed that the data you have saved in it have been lost? Have all the data go deleted accidentally or without your consent? Do you want to get them back now? Well, if yes then do not worry, you have landed on the very right page because here is the ultimate solution for you. Without wasting any time, let's get proceed to the best CF card recovery solution….
To recover deleted data from CF card, we recommend this tool:
This software will restore data from corrupted, formatted, encrypted storage media and works in all data loss situations. Now recover your lost and deleted data in 3 easy steps:
Download this Media File Recovery Tool rated Excellent on Pcmag.com.
Select the storage media from which you want to restore the media files & click Scan.
Preview the recoverable files, select the items you want to recover and click Recover to save the files at desired location.
Best Software For Compact Flash Data Recovery
CF Card Recovery Software is one of the best tools you can try to recover deleted or lost data from CF card. This tool has been specifically designed to recover inaccessible, deleted or lost files like photos, video and audio from CF card. No matter in which scenario you have lost the data, recovery is always possible with this tool.
All you have to do is to download and install CF Card Recovery Tool and just follow the three simple steps of CF card recovery.
CF Card Recovery Software is also able to:
Restore lost/deleted/erased/inaccessible photos, videos and audios from CF card
Recover not only from CF card but also other related cards like SD card, memory card, etc
Supports all brands of CF cards like Sandisk, Samsung, Transcend, etc
Works on both Windows as well as Mac PCs
100% safe and secure to use
Offers user-friendly interface
emid

emid


* Free version of the program only scans and previews recoverable items.
Here, you can go through the step by step guide to know how to recover deleted files from CF card using this best reliable tool.
Other Alternatives To Recover Deleted Files From CF Card
Use attrib Command To Recover Deleted CF Card Data
You can try attrib command to restore deleted or lost media files from CF card. But make sure that you do not make even a single mistake when you try this CF card recovery option. Thus, to recover CF card data, follow the below steps:
Firstly, plug in the CF card, USB drive, hard drive, memory card or SD card to the system.
After this, just go to the Start menu and type there in 'cmd' in a search bar and lastly hit Enter key. Next, you will see something there named 'exe' under a program's list.
Next, make a right click on 'exe' and there you will get the command windows that will allow recover files that are infected with the virus.
Now, you have to type there in 'attrib -h -r -s /s /d drive letter:\*.*', for example, 'attrib -h -r -s /s /d G:\*.*'.
NOTE: Here, you have to replace G with the letter of the drive or any other external storage drive from where the files are lost.
#Restore From Hard Drive Backup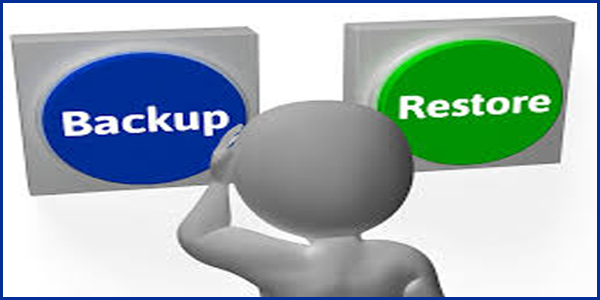 If there is a backup done of CF card data to any another removable disk then it is a good option. Data can be easily restored from the backup option to the original hard drive or you can also view the deleted footage on the backup device. To do so, follow the below mentioned steps:
Find and simply open the video backup folder.
Now, simply locate the exact data that you have deleted or lost accidentally from the CF card or other external hard drive.
Lastly, copy and store the media files found back to the CF card or the external hard drive.
These steps will definitely help you recover deleted files from CF card.
#Use CMD Command To Repair Corrupt CF Card
Suppose if your CF card has become corrupted then also it will not show any data saved in the CF card. In this case, it is important to fix corrupted CF card and recover data from it. To do so, follow the below steps:
First of all, you have to insert the corrupted CF card in the card reader and then try to reconnect it to the PC.
You can then click on the option START and then simply type there 'cmd' in the search box and then press Enter
After this, you have to type 'chkdsk /X /f H:' in the new command prompt and then press Enter Here, you can replace H: with the card letter name.
Doing so will allow you to fix corrupted CF card and then you can easily view your data on the CF card you have saved before.
What Causes Data Loss From CF Card?
Here are some of the most common reasons that leads your CF card data to become lost or deleted unknowingly:
Accidentally deleting the files
Formatting the CF card without keeping backup
Incorrect removal of CF card
Corrupted CF card
Error while transferring data from CF card to computer
Physical damage in the memory card.
Virus infection
How To Fix A Corrupted CF Card?
Below you can have a look at the best working ways with the help of which you will be able to fix and get the best option for corrupted CF Card recovery. Below you can look at the best solutions below:
#1: Use Check Disk Command
Connect a card reader to the memory card from where your files are deleted. Assuming that the drive letter of the card appears as drive G:
Press Windows key + R
Type "cmd" and hit Enter. Now, exe is launched.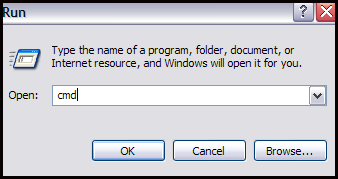 Type chkdsk G: /f and press Enter. (Replace G with the exact drive letter of your memory card.)
Type Y for allowing the command to proceed.
Type G: (the drive letter) to go back to start again.
Type [G:\>attrib -h -r -s /s /d *.*].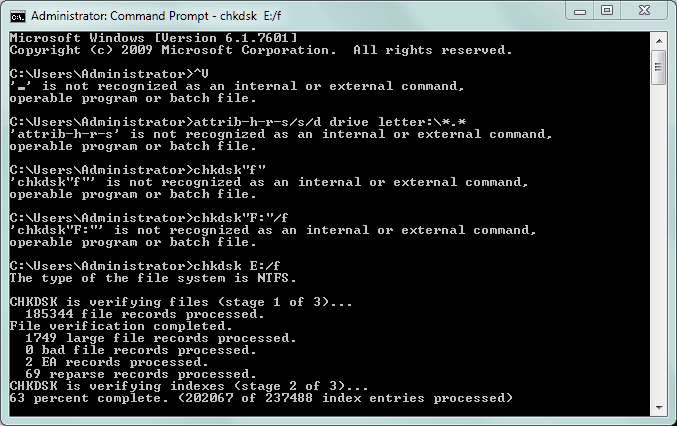 This attribute command will recover deleted data from the CF card.
#2: Change Drive Letter Name of CF Card
If you cannot view your CF card but it is visible in the Disk Management option, then change the letter name of your CF card. Follow the steps to do so:
Insert your CF card into a card reader.
Now connect the card reader to your personal laptop or computer.
Go to the Start menu
In the search box, type Disk Management.
Click and open Disk Management
Right click on the CF card and select option Change Drive Letter and Paths to make changes.
Now, rename your CF card drive letter name.
Finally, click on the OK button to apply changes.
After changing the drive letter name there are chances that you can get your deleted files back.
#3: Try Re-Installing Card Reader Driver
You can try reinstalling card reader driver to fix corrupted CF card in no time. Below are the steps are given to re-install card reader driver and fix this issue:
Go to the Start menu and then click on Device Manager option and open it.
In the Device Manager, choose Memory technology device
From here note down the details of a card reader and then download a fresh copy of the drivers from the original website of an esteemed card reader.
After the card reader model is enabled, right click on the card reader and select Uninstall device
Restart your system after uninstalling the card reader driver and then run the setup of the downloaded card reader driver and follow the installation steps.
Finally, check whether your CF card is showing or not.
How Do You Get Pictures Off A Compact Flash Card?
Well, there are lots of way that can help you recover deleted data including photos, video and audio files from CF card. Some of the best ways are already mentioned in this blog and one of the best and the working way you can try is to download and install CF Card Recovery Software. This will definitely help you recover deleted files from CF card.
How To Prevent Data Loss From CF Card?
Losing data can be very painful. Below mention are some of the preventive measures. Go through them carefully so that you may not lose data from CF card in future.
Keep backing up CF card data to a computer or on any other external hard drive, pen drive, etc on a regular basis.
Never connect your CF card to any compromised or virus infected computer. If you connect then don't forget to scan it with reliable anti-virus software.
Do not capture photos with your digital camera (with CF card inserted within it) when it says "memory full" or "battery low" warning message.
While deleting and any unwanted photos or videos from the card, please recheck it twice that you are deleting the right files and you do not need it further
Conclusion
Photos, Videos, Audio, etc. storing in CF card is very important for an individual and losing them can be a serious situation for anyone. However, you can retrieve deleted data from CF card by trying the various methods mentioned above.
If you are not able to get back your data by the above-given methods and find difficulty in performing them then you can try CF Card Recovery Software.  I hope this post will help you in restoring your files and giving back your precious memory.
Taposhi is an expert technical writer with 5+ years of experience. Her in-depth knowledge about data recovery and fascination to explore new DIY tools & technologies have helped many. She has a great interest in photography and loves to share photography tips and tricks with others.