MOV is a popular video format which is developed by the Apple. Though, it supports both the OS: Mac & Windows systems. It is mainly used because of its better compression size & multiple device compatibility. But sometimes, it may happen that due to accidental deletion and virus attack your important MOV video files get deleted. Thus, if you have lost your .mov footage, then keep on reading this post. In this article, you will get 3 easy ways to recover MOV files from SD cards or other data storage media with ease.
To recover deleted MOV files, we recommend this tool:
This software will restore data from corrupted, formatted, encrypted storage media and works in all data loss situations. Now recover your lost and deleted data in 3 easy steps:
Download this Data Recovery Tool rated Excellent on Pcmag.com.
Select the storage media from which you want to restore the media files & click Scan.
Preview the recoverable files, select the items you want to recover and click Recover to save the files at desired location.
But before that, have a look at a practical scenario faced by a user who got the MOV video file deletion issue. This scenario has actually encouraged me to write this post.
Practical Scenario
Let's look towards an example:

HI everyone

I have been trying vigorously to recover some files off my corrupted 16gb microsd card that i used with my olmypus tough camera.

I have successfully recovered all jpeg pictures but there should be some 80 odd mov files that I am facing difficulties with.

Well, I am using photorec 7.1 on a windows 7 64 bit OS. When i recover them about 80 mov files come out all with names like f8804480_ftyp and they all seem to show the right file type, length of play, size etc although when played they show a black screen and white noise.When I choose to show mdat files separately in photorec then about 199 files show up but they are all named the same with names like f8804480_ftyp. They all show fairly large size files with expected time of play etc and so far i can't see any distinction in these files that could help me match them up.

I am really hoping somebody could help me out here.

Thanks!

Source: https://forum.cgsecurity.org/phpBB3/viewtopic.php?t=7808
How To Recover MOV Files?
As I have already discussed that to recover corrupted MOV files you can use the professional third-party tool MOV File Recovery Software. It is a reliable platform for performing video recovery processes in an easy and safe manner. This software scan and recover your videos that get deleted or corrupted for any of the reasons mentioned above.
This tool contains features like safe to use, use friendly, designed with advanced algorithm and preview video file option. It supports memory cards, SD cards, Compact Flash, hard disk, Zip disk, and many more. Also capable to recover photos, videos, RAW images from other storage media.
Recover all formats of videos files like MOV, MP4, MPEG, MPG, M4V, 3G2, 3GP, RM and many others
Apart from recovering videos file, this is also capable to recover photos, RAW images, and audio files from other storage media.
Get back deleted video files from various storage media such as internal hard drives, external hard drives, USB drives, FireWire Drives, memory cards, memory sticks, and other storage media
Rescue lost data from various brands of cameras like Nikon, Sony, Samsung, Canon, Kodak and many others.
Restore lost data from internal as well as external storage.
Retrieve lost data from SD card, CF cards, and more.
Get back deleted files both Windows as well as Mac OS.
emid

emid


* Free version of the program only scans and previews recoverable items.
Below are the steps to use this software to perform MOV video recovery.
Step 1: Select Desired Location
Firstly, select the drive, external media or volume from which you want to recover deleted media files. After selecting, click on 'Scan'.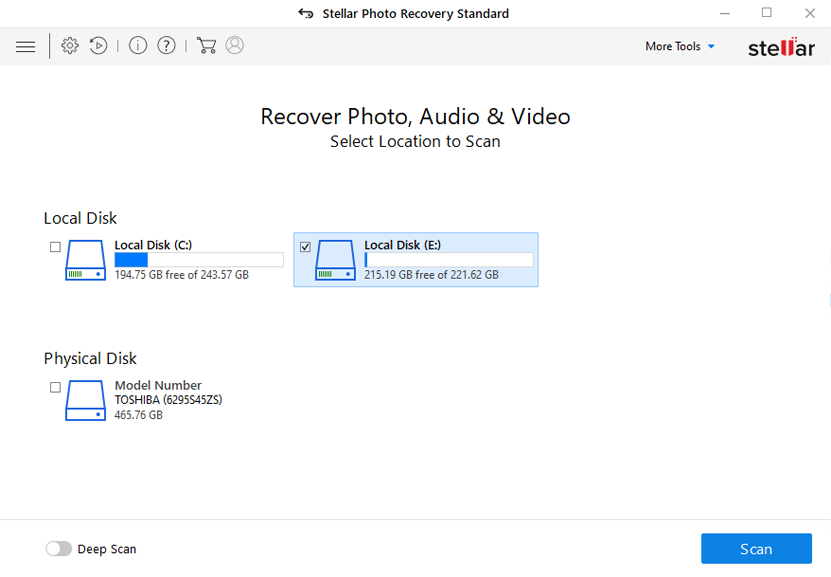 Step 2: Preview Recovered Media Files
Next, you can preview the recoverable media files after the scanning process is completed.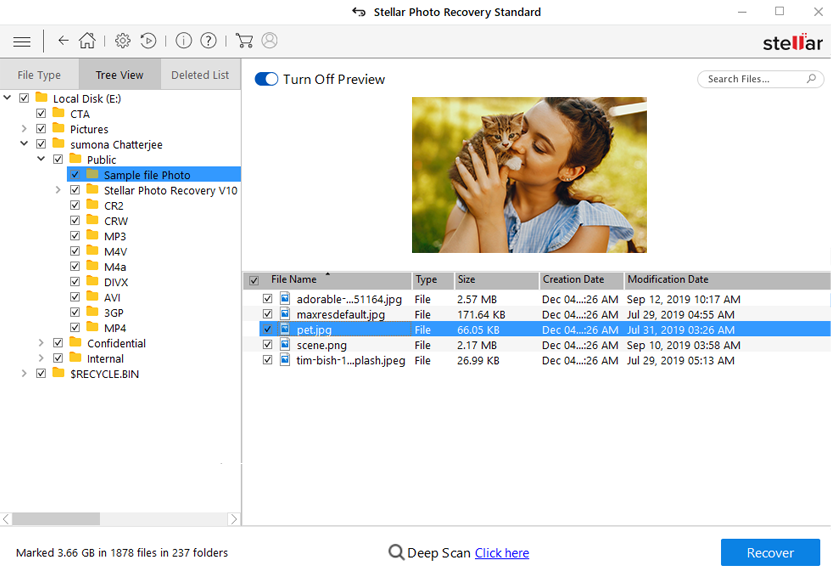 Step 3: Recover Media Files
Lastly, you can select the images, audio, video files you want to restore and click on 'Recover' option to save them at the location you want.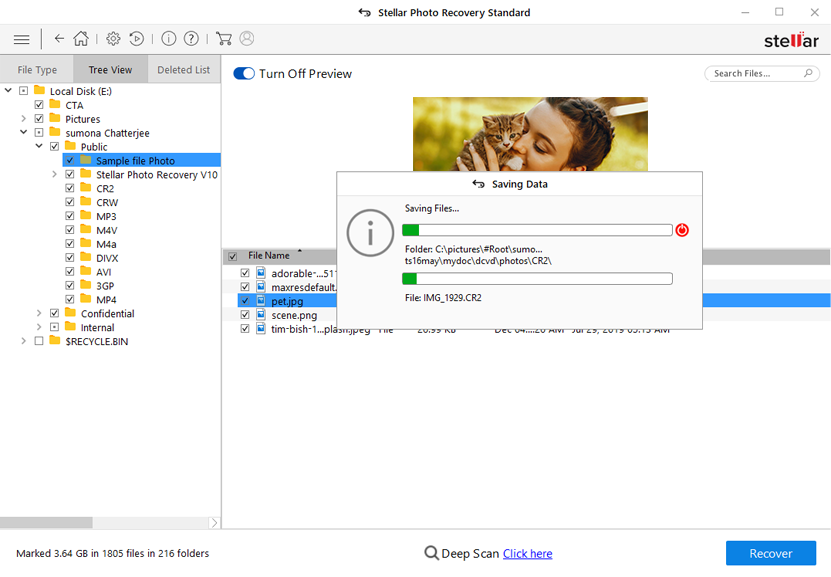 Other Alternatives To Recover MOV Files
Solution 1: How To Recover Deleted MOV Files Through Backup option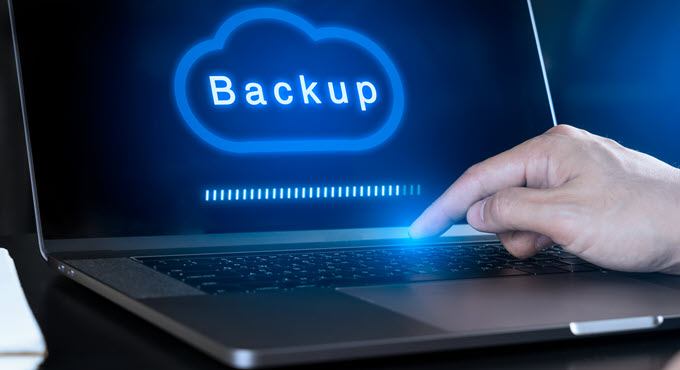 Well, a backup is one of the best options for those users who randomly facing data loss issues.
So, if you have also created a backup of your crucial MOV files on another data storage media or PC, then those files can be easily recovered from there.
In case, you don't have a backup, then you are recommended to go for the next solution.
Solution 2: Restore Deleted MOV Files Using Attrib command
Many times, it happens that you may accidentally delete the data from a hard drive or other storage media. But you don't have to worry anymore, if your MOV file gets deleted then you can recover MOV files from SD cards or other external hard drives by using the attrib command.
Press the Win + R key at the same time >> type CMD.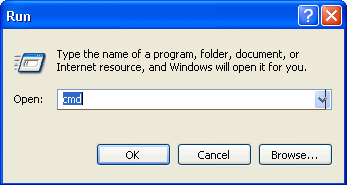 Under a popup window >> type [chkdsk"drive letter" /f] >> press Enter.
Tap Y (yes) till a command line begins again.
At this time, type a drive letter >> press Enter.
Then, type the [drive letter: \ >attrib –h –r –s /s /d *.*].

After finishing these steps, all your lost MOV footage will be retrieved from your external storage media.
What Is MOV File?
MOV is a universal video file format introduced by Apple Inc, a great brand for saving movies and further video files for the Quick Time Player file system. It works with almost all types of multimedia file including animation, video, and graphics, and virtual reality content, 3D videos, texts, etc.
MOV files may get inaccessible or lost due to various unexpected reasons. So, if you are the one who is facing the same situation then keep reading this article till the end to get the best way to recover deleted MOV files from SD card easily.
Reasons For Losing MOV File:
MOV file is a reliable format that is used for storing video files but this can get corrupted due to various incidents and unexpected reasons. So, these are the reasons behind the file corruption:
System storage or memory card corruption due to improper handling and unneeded downloading junk files that lead to file corruption or system drive crash.
Unfortunate power loss can be the important reason behind MOV file loss and inaccessibility. One may ask why these files get lost due to power failure, let them know due to improper shut down of any file leads to file corruption and inaccessibility.
Virus infection harmlessly causes MOV file deletion and corruption.
Accidental deletion while previewing saved MOV videos on your camera or system.
Forcibly removing storage device while transferring MOV videos and shutting down the camera in the mid of the process may result in MOV loss or corruption.
Precaution For Further Deletion Of MOV Files:
Just follow the below-given tips and tricks to avoid further data loss:
Do not overwrite the storage space with new files. Stop using your camera where you lost MOV videos till they are recovered.
Do not use corrupt memory cards or plug-ins for transferring the video files.
Related FAQs:
How Do I Recover A MOV File On Mac?
In order to recover a deleted MOV file on Mac PC you need to try the best and most reliable Video Recovery Software mentioned above.
What Program Supports MOV Files?
On Windows PC, programs which support MOV files are Windows Media Player, VLC, and Pot Player. On Mac PC, programs which support MOV files are Quicktime Player, Adobe Flash, Roxio Toast and Roxio Popcorn.
Why Do My MOV Files Not Play?
There could be numerous reasons that can lead to not playing MOV videos issue. Some of them are - missing video component, missing EOF, frozen frame and due to corrupt video file.
Can't Open MOV File On PC?
If you are unable to open and play your MOV video clips on your computer system, it is because you don't have a program installed on your PC which supports that sort of file. In order to play it, you need to install a compatible video player according to your OS. Suppose, if you are a Windows user, then you can install WMP or VLC player. But if you are a Mac user, then you can install QuickTime Player and try to open that video file.
Final Words
Pictures, Videos, Music, etc. storing in different storage devices are very essential for an individual and losing them can be a serious case for anyone. There are some unexpected reasons that badly affect your MOV video files and hence become inaccessible.
If you've lost your data and willing to recover MOV files from SD card without any hesitation, then this post will surely be going to help you to recover deleted .mov files from SD card.
But, many times it may happen that the MOV file gets corrupt, and due to which you can lose your MOV video file. So, it's important to repair damaged MOV files before performing the recovery process with the help of the MOV Video Recovery Software. Hopefully, you like this post and it helped you in MOV recovery and giving back your precious memory.
Taposhi is an expert technical writer with 5+ years of experience. Her in-depth knowledge about data recovery and fascination to explore new DIY tools & technologies have helped many. She has a great interest in photography and loves to share photography tips and tricks with others.