The PSP (PlayStation Portable) is a game console in which a memory stick is used to store stuff. But, like other memory sticks PSP memory stick is also prone to data loss. Thus, if have lost any of your media files from the PSP memory stick then this article will definitely be going to help you to perform PSP save data recovery. So, keep on reading this post and get the 4 best methods to recover deleted files from PSP Memory Stick.
You can recover deleted data from PSP memory stick through backup or by using the Photo Recovery tool.
To recover deleted files from PSP memory stick, we recommend this tool:
This software will restore data from corrupted, formatted, encrypted storage media and works in all data loss situations. Now recover your lost and deleted data in 3 easy steps:
Download this Data Recovery Tool rated Excellent on Pcmag.com.
Select the storage media from which you want to restore the media files & click Scan.
Preview the recoverable files, select the items you want to recover and click Recover to save the files at desired location.
How To Recover Deleted Files From PSP Memory Stick?
Solution 1: Try Best PSP Recovery Tool
In order to recover deleted files from PSP memory stick, you can use a perfect PSP Save Data Recovery Software.
This PSP memory stick recovery will help you to restore lost, deleted, formatted, missing digital media files from PSP memory sticks. It restores data from PlayStation portable memory cards, Sony PSP memory cards, and other various PSP memory sticks.
This PSP memory sticks data recovery software can restore image files (Jpeg/Jpeg, Png, Bmp, Gif, etc), video files (Avi, Mov, Mp4, 3GP, etc) and audio files (Mp3, Amr, Wav, Aiff, etc).
With the use of software, you can:
Rescue lost, deleted, missing, erased, formatted media files (Image, Video & Audio) from PSP memory stick.
Restore lost data from PSP memory stick due to accidental deletion, virus infection, formatting, etc.
Preview recoverable data within software before you proceed to save them on your computer.
Read-only program, 100% risk-free & easy to use.



* Free version of the program only scans and previews recoverable objects.
Besides PSP recovery, the software also restores files from computer and Mac hard drives, external hard drives, memory cards, USB flash drives, removable hard disks, pen drives, and other data storage devices.
Just download and install this program on your Windows and Mac system and follow its easy steps to recover PSP files.
Solution 2: Restore PSP Data From Backup
There are several users who are keeping extra copies of their crucial data on different devices as a backup so that if they get deleted, they can be easily restored from there.
Similarly, if you have ever copied your PSP memory stick data on a PC or shared it with another person then it is great. You can easily retrieve missing PSP memory stick files from a created backup.
Solution 3: Manual Solution To Recover Deleted Files From PSP Memory Stick
Connect your PSP to your PC via USB or wifi if possible.
Go into the PSP > SAVE DATA folder, and find the folder for the game you're looking for (for an easy way to tell which folder is for which game, at the top of the window, click the views icon and change it to "Thumbnails".
For complete steps, please visit: I have got a corrupted game save. Is there any way that this can be recovered?
Scenarios That Lead To Loss Of Data Saved In PSP Memory Stick
Below you can find several scenarios that lead to loss of data saved in PSP Memory stick:
Accidental deletion is one of the major causes that result in the complete loss of data saved in the PSP memory stick.
When you try to copy-paste PSP-saved files to PC and if there is any interruption then you may encounter data loss.
Using PSP memory stick on multiple on various or on the different operating systems can also result in data corruption and you may get an error message "memory sticks need to be formatted".
Malware or virus infection is another headache that can easily corrupt the data stored within the PSP memory stick and hence, you can' access your files within it.
Formatting the PSP memory stick wipes out the entire data saved on it.
Improper usage and handling like abrupt removal of the memory stick from PSP console, compatibility issue between Windows or Mac OS.
So, those were some common scenarios that users regularly encounter and they lose their important files saved in the PSP memory stick.
How To Fix PSP Memory Stick?
Method 1: Reinstall PC Driver
Reinstalling the PC drivers can help in detecting the storage media. Try reinstalling the driver to recover deleted files PSP memory stick using the following steps:
Firstly, connect the Memory Stick with PC
Next, go to This PC then, right-click on it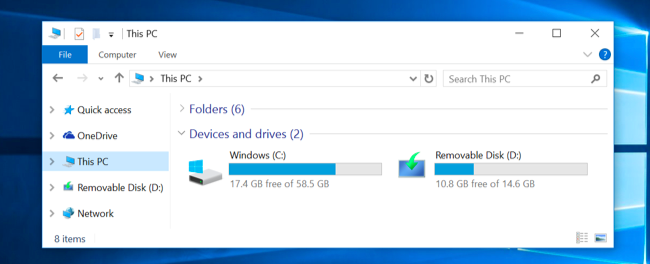 Now, follow Manage > Device Manager> Disk Drives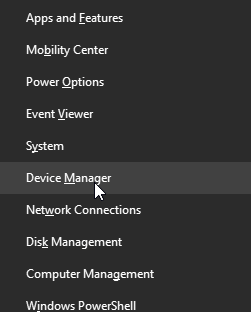 After that, right-click on the name of your removable drive and tap on
Lastly, Disconnect the memory stick and then restart your PC.
Method 2: Assign A New Drive Letter
To recover deleted files PSP memory stick just try to assign a new letter by using the below steps:
First of all, connect the memory stick to the system
Next, open Run dialogue box then, type MSC and hit Enter
Then, under storage choose the Disk Management
Right-click the drive you want to assign a letter and choose Change Drive Letter and Paths.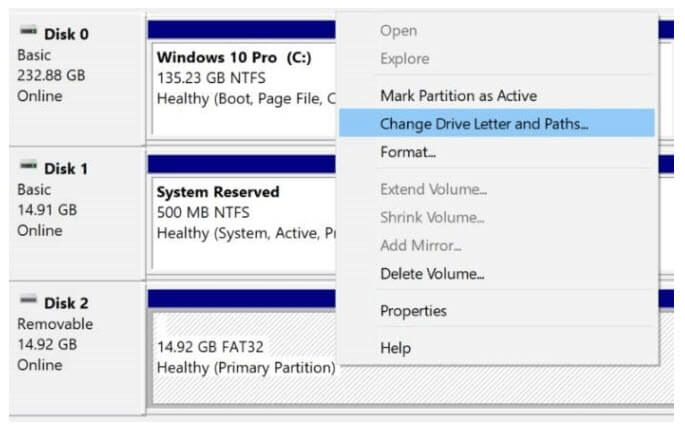 After that, in the dialog box, click Change.
Now, check-in Assign the following drive letter. Select a drive letter from the dropbox and click OK.
Separate the memory stick and restart the computer.
Tips To Remember
Always keep a backup of PSP memory stick files on a separate hard drive, in order to deal with such situations.
Protect your PSP memory stick from the infection of viruses/malware.
Avoid using a PSP memory stick in different platforms and operating systems.
Frequently Asked Questions:
How Do I Recover Deleted Games On My PSP?
You can recover deleted games on PSP through a created backup.
Where Are Games Stored In A PSP?
The games or other media files stored in a PSP memory stick. But if you want to find your saved PSP game files, then go to a folder where the game's ISO file is kept. Now, there you will find all your PSP game files.
Can I Play Games On My PSP Without A Memory Stick?
Well, you can play PSP games without a memory stick only if you have not saved the game file in PSP memory stick. But, if you have saved the games in PSP memory stick then you can't play games without a memory stick.
How Do I Reset My PSP Memory Card?
In order to reset PSP memory card or memory stick then follows the below steps:
At first, go through 'System Settings' options by 'X' button till you get 'Format The Memory Stick' option.
Then, tap on 'X' to choose it >> Choose 'Yes' in order to confirm that you need to format a memory stick.
Now, the PSP will begin removing all the saved files & resetting a stick back to its original position.
Bottom Line
After going through this, I believe that you were able to restore lost/deleted files from PSP memory stick.
In the above section of this blog, I have also mentioned the common reasons behind the PSP memory stick data deletion. Without wasting time, you can directly use PSP Memory Stick Data Recovery Software to retrieve PSP corrupted data without any trouble.
Apart from this, all the given solutions in this post are easy and very simple to recover deleted files PSP memory stick. Also, follow the provided tips and tricks to avoid audio & video files loss in the near future.
That's all…
Alex is an expert technical writer with 7+ years of experience. His in-depth knowledge about data recovery and fascination to explore new DIY tools & technologies have helped many. Alex has a great interest in photography and loves to share photography tips and tricks with others.