You have come to the web page then it is obvious that you must be looking for how to remove shortcut virus from SD card.
Well, let me make it very clear to you that you will get here what you have come for. Yes, here, you will get to know how to remove shortcut virus from SD card, microSD card, SDHC card, SDXC card and other various external storage devices.
But, before I proceed to provide any further information, I would like to first share a scenario that inspired me to write blog on this topic.
Practical Scenario
Memory card displaying only shortcuts

Hello,

My memory card in my mobile is displaying only short cuts when it is connected to computer as data storage device and it displays corrupted files in my mobile.

Please give me a solution for this.

– Original Post From Forum – Ccm.net
Well, I know your agony. It makes you go nuts and angry. But you don't need to get panic about this as we have discussed-below about the effective solutions that will help you to remove shortcut virus from SD memory card and covert your shortcut files or folders into original files and folders.
But before that, it is also important for us to know how to shortcut virus enter into SD card so that you can take extra precautions to avoid your card from being getting infected with such shortcut viruses in future.
How Shortcut Virus Enter Into SD Card?
Following are the major reasons that causes virus enters into your SD card and other external storage devices.
So, without wasting any time, look at the below reasons and try to avoid the from the very next time. And so that you don't need to look for any solutions to remove shortcut virus from SD card.
When you download any freeware files or apps from the malicious or unsecured website on your SD card.
When you connect your external SD card to PC or Mac containing virus or Trojans.
While transferring shortcut virus-infected files from one phone to another phone having SD card inserted within.
While surfing or browsing the net in the phone and accidentally you click on a malicious link that may download shortcut files on your phone's memory card.
It is obvious that many of us will get panic if our files and folders contain important pictures, videos, documents and other important files that unknowingly change to shortcut links.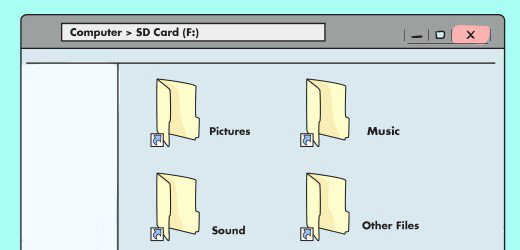 By now, you must have got an idea of how your SD card gets infected by shortcut virus. So, in order to restore your data back, you can take the help of suitable third-party data recovery software.
But before that, check out the effective solutions mentioned below to remove shortcut virus from SD card and recover data from it without formatting.
Note: The following solutions remove shortcut virus from all types of SD card, SD card infected with shortcut virus used in Android, digital cameras, computer, etc.
Can You Get A Virus On Your SD Card?
Yes, you can get a virus on our SD card, including shortcut virus.
Though there could be several source and paths through which a shortcut virus may sneak into your SD card, but here I have only mentioned some common ways through which a virus can enter and infect your card.
Solution #1: Remove Shortcut Virus From SD Card Using Windows Command Prompt (CMD)
This is one of the proven methods to remove any kind of virus from the SD card, including the shortcut virus.
I have also found that there are many people asking – How can I remove shortcut virus from my Pendrive? Or How can I remove shortcut virus from my external hard drive?
Well, the solution is the same; you can use the CMD Attrib to remove the virus from Pendrive, external hard drive or from any USB flash drives.
Here follow steps below to remove shortcut virus SD card using Windows PC command prompt (CMD):
Connect your infected SD card to PC with the help of card reader.
On your PC click Start and type 'cmd' in the search bar and hit ENTER button.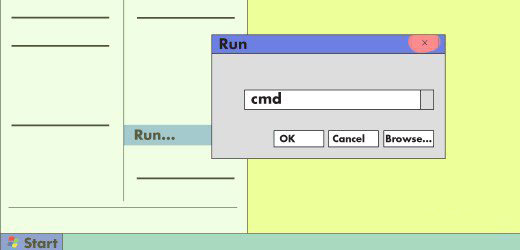 A new command window will get open, now type the following command: attrib -h -r -s /s /d d:\*.* and hit ENTER. ("d:" is the drive letter name of the SD card, hence, you must type your SD card drive letter name showing on your computer).

Now, Windows will repair the virus infected SD card and removes the shortcut virus. On successful completion, you can access the files of your SD card. Go back to 'This PC/My Computer" you will see that your files now appear as normal.
You may also see some unknown files that got saved in the card that may generate during the process, so you must simply copy your important files from the card to another location on your computer and not on the same SD card.
Solution #2: Remove Shortcut Virus From SD Card Using Anti-Virus
Many people keep anti-virus software or app to remove all types of virus from their computer and devices.
So, if CMD attrib mentioned-above does not work in your case, then you must scan infected SD memory card with the help of paid and genuine antivirus software. Yes, you heard me correct, I said "paid antivirus", because there are many free antivirus software available that are not capable of detecting virus.
Scan your virus infected SD card with the help of antivirus program and if it detects any virus then delete it. After that, check your SD card and see if all files are normal and accessible.
Now we have another question – How can I remove the virus without antivirus?
Well, if you don't have antivirus, then you can use the built-in Microsoft Security Essentials for free but is not so powerful. You can use the Microsoft Security Essentials tool to scan your virus infected SD card and remove virus from without antivirus.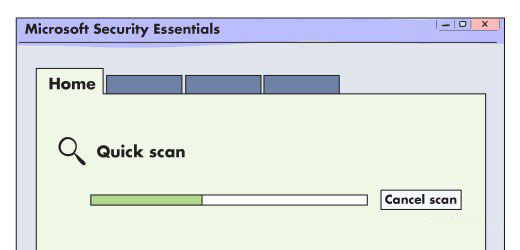 Tip: Permanently Remove/Kill Shortcut Virus
It is sometimes becoming very tough to get rid of the shortcut virus from SD card because it is undetectable by antivirus.
Sometimes CMD command also fails to remove shortcut link viruses and if it removes the viruses successfully, then it is temporary.
So, the question is – how to kill shortcut virus from SD card permanently?
Well, if your anti-virus software supports the full system and boot-time scan feature, then I recommend you to first run it and if the boot time scan and if a boot-time scan is not able to remove the virus, then I would suggest you run the malware removal tool.
Recover Photos, Videos and Audio Files From SD Card Infected By Shortcut Virus
While removing shortcut virus from SD card via CMD or antivirus and if you lose important files or if above both mentioned solutions fail, then it is highly recommended that you must use  SD Card Recovery Software. It will help you to recover multimedia files such as photos, videos and audio files from shortcut virus infected SD card.
The best part about this SD card data recovery tool is that it is available for both Windows and Mac computer.
The steps required to follow to recover data from SD card are so easy that you don't even need any technical help. You just have to download and install the recovery tool and then perform the guiding steps as mentioned in the below screenshots.
emid

emid


* Free version of the program only scans and previews recoverable items.
Below learn step-by-step tutorial on how to extract multimedia files from SD card attacked by shortcut virus by using SD card recovery tool.
Steps To Recover Multimedia Files From Shortcut Virus-Infected SD Card
Step 1: Select Desired Location
Firstly, select the drive, external media or volume from which you want to recover deleted media files. After selecting, click on 'Scan'.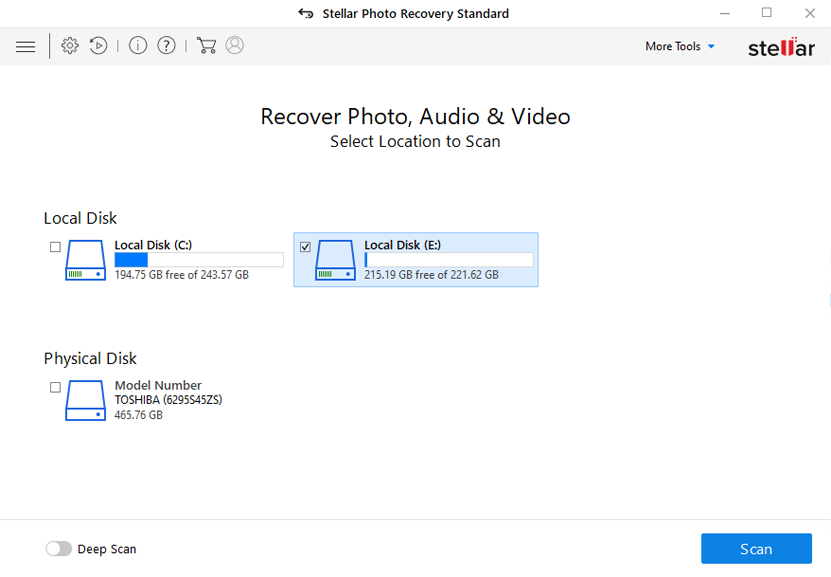 Step 2: Preview Recovered Media Files
Next, you can preview the recoverable media files after the scanning process is completed.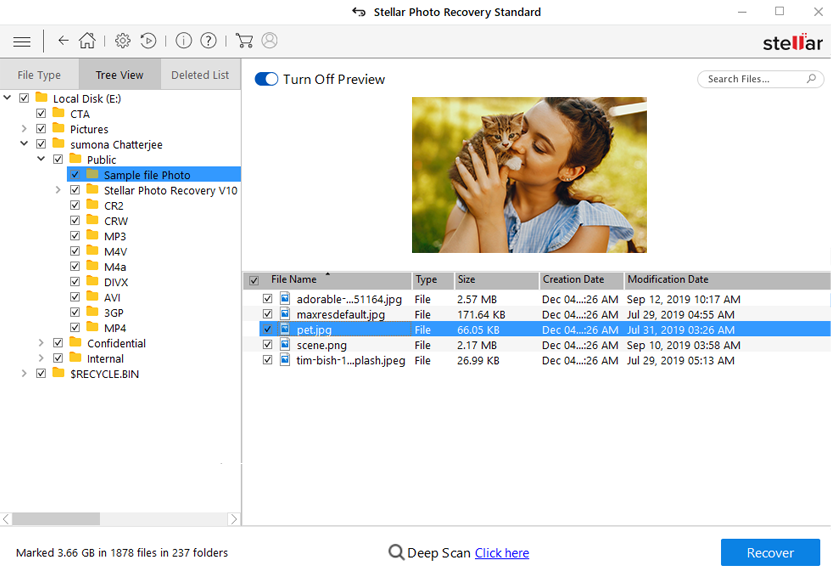 Step 3: Recover Media Files
Lastly, you can select the images, audio, video files you want to restore and click on 'Recover' option to save them at the location you want.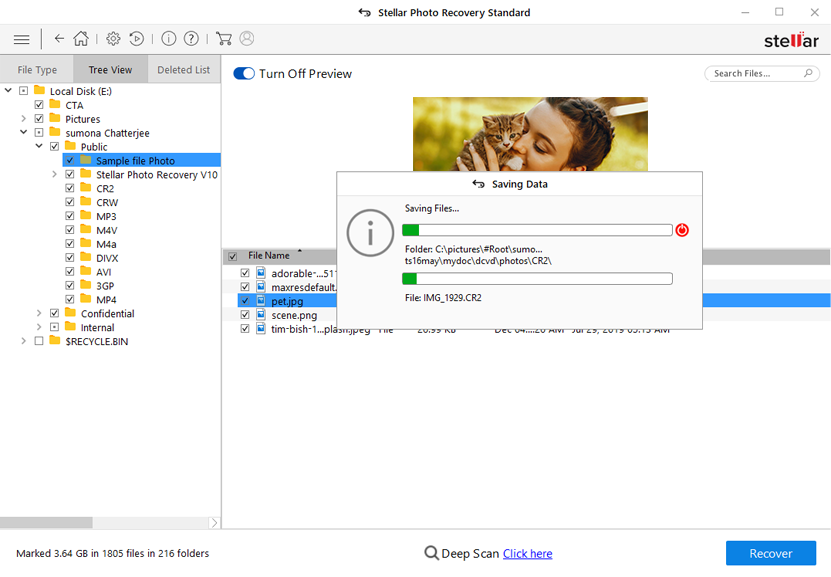 Watch Youtube Video To Remove Shortcut Virus From SD Card
Last Solution: Format SD Card To Get Rid of Shortcut Virus
After you successfully recover your important files from your infected SD card, you can then move ahead to format your SD card in order to remove shortcut virus and re-use your SD card again.
Here follow the complete – Tutorial on how to format Memory Card/SD card on Windows PC.
Note: Formatting SD card erases all data stored within the SD card, hence you must first recover data by using suitable SD card recovery software that is mentioned-above.
Conclusion
So, finally you have got the solutions…right???
I think that's enough to remove shortcut virus from SD card.
These some of the effective SD card virus remover solutions that can help you to remove shortcut virus from SD card.
You should not ignore any of the solutions because if one solution doesn't work then there are chances that another can work in your case.
Also, if your data has been lost when the SD card has virus in it then you can use SD Card Recovery Tool to recover lost media files from SD card.
So, all the very best to you…That's all.
Taposhi is an expert technical writer with 5+ years of experience. Her in-depth knowledge about data recovery and fascination to explore new DIY tools & technologies have helped many. She has a great interest in photography and loves to share photography tips and tricks with others.