Summary: In this article, we will compile 10 DIY fixes to solve can't read from the source file or disk error message effortlessly.
Can't read from the source file or disk error message appears when trying to copy files to or from external hard disk. On the other hand, we can say that when we try to copy the files from one hard drive to another or from hard drive to PC then the below-shown error get appears.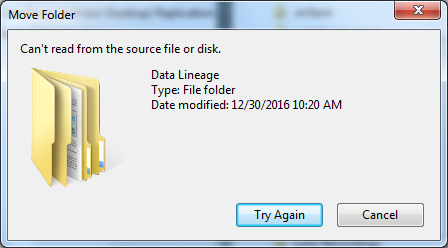 It usually takes place due to certain reasons like:
Presence of the bad sectors on a hard drive
File Size Limits
Inadequate space on the local drive
Filename issues, etc.
Regardless of the reason behind the occurrence of cannot read from source file or disk when copying error, it can be easily fixed. Thus, if you are currently experiencing the same issue then check out this article and get rid of it.
You can fix this issue by restarting the PC, running the chkdsk utility, eliminating the bad sectors from the hard disk, and formatting it. However, while trying these fixes if your data gets deleted, then you can use the powerful Hard Drive Recovery Tool to bring them back with ease.
Rated Excellent on

Trustpilot
Free Hard Drive Recovery Tool.
Recover data from USB drives, Pendrives, SSDs, HDDs, and other devices on Windows. Try now!
How To Fix Can't Read From The Source File Or Disk While Copying From Pendrive/USB Drive/Hard Drives?
Follow the below-listed solutions and troubleshoot this problem without any trouble.
Method 1: Ensure That External Drive Is Properly Connected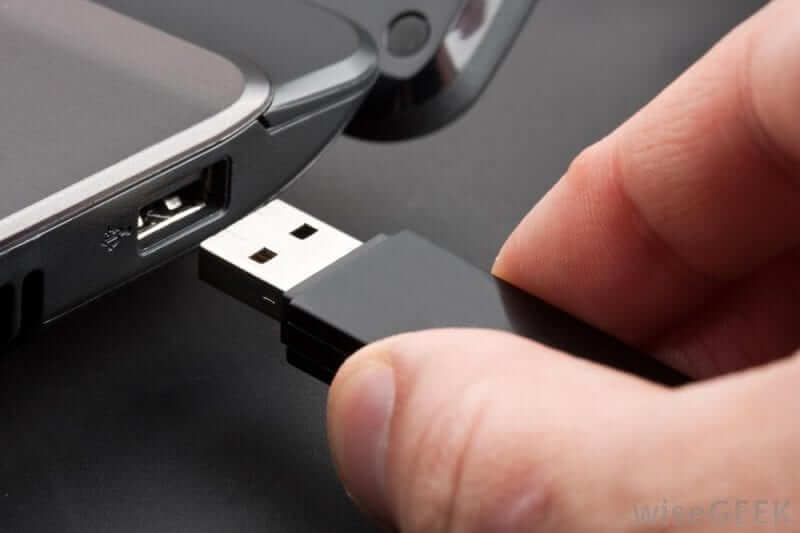 Since the error is with the removable drive so it is important to check whether your external drive is properly connected to PC or not. The poor connection can also lead to this issue.
All you need to do is simply remove your storage media from PC and then connect it back to your computer. Now, check if you can copy/delete or remove the file successfully.
Method 2: Restart Your Computer
As we have already mentioned in our previous article, restarting the PC helps to deal with device or file system errors and returns it back to its default state.
So, you should also attempt to reboot your system to tackle with the Windows 10 can t read from source file or disk error.
In order to do so, you need to follow the below steps:
Go to Start
Choose a power icon then select the Restart.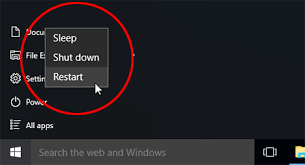 If this basic method doesn't work for you, then try the next one.
You May Also Like: 5 Methods To Fix 'Not Enough Unallocated Space On Target Disk'
Method 3: Use The Chkdsk Utility
When it comes to fixing the faulty drive or file corruption errors/issues, running the Windows CHKDSK tool is a great choice.
Here's how you can easily run the chkdsk:
Press the Windows + R keys together to open run box.
Open command prompt >> tap run as an administrator >> type the chkdsk n: /r.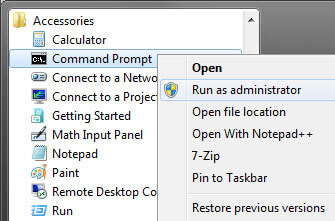 After that, your device will scan for errors and will repair for you.
Restart your PC and see if you are now able to copy your files without any error.
Method 4: Check A File Name To Fix Can't Read From The Source File Or Disk
Most of the time, it happens that changing a file name can help you to resolve such sorts of errors that take place while trying to copy them from one place to another.
If you are unable to copy your files from external drive to PC or one hard drive to another then once rename the file name. After doing so, again try to copy your file and check if the issue is fixed.
Method 5: Try Switch Out A Cable
If you are using any external hard drive that is connected to a PC via cables then switch out a cable and check if there is an issue in a cable.
Sometimes, the faulty cable which is connected from hard drive to PC can lead to cannot read from source file or disk when copying error on your device. So, remove your cable and after some time plug it back and check if it solved the error.
Method 6: File Permissions
It might possible that if you receive the file that is sent by someone & Windows does not give you the ownership of that specific file. In such a situation you can get 'cannot read from source file or disk while copying' error on your Windows 10/11.
Here is how you can do so to allow the file permission:
At first, right-click a file that you're trying to copy & select Properties.
Choose a Security tab >> then tap on Edit option that you can see in a center.
Choose an Add button.
Now, you need to enter your PC username in a box >> choose Check Names.
Then, select OK option. This will return you to your previous screen.
Choose your username, then check a box which you can see next to the Full Control box.
Select Apply >> then OK.
Now, Windows will allow you to transfer the file without any error message.
Also Read: How To Fix The File Is Too Large For The Destination File System?
Method 7: Remove Bad Sectors
Another way that you can try to eliminate can't read from the source file or disk while copying from Pendrive/USB drive is to check and repair bad sectors.
Follow the below steps to do so:
Choose the external hard disk you're attempting to copy from.
Make right-click & select the Properties >> Tools tab.
Choose a Check button.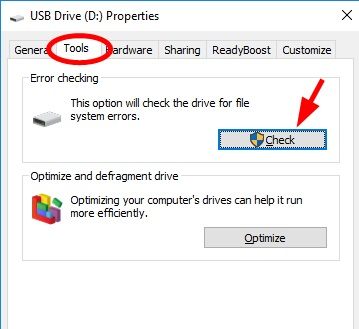 At this time, let the process finish.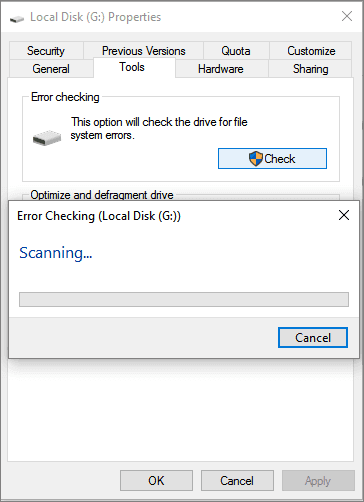 Repeat for a target disk.
However, this method may harm the file you're trying to move. Therefore, be careful before performing it.
Method 8: Convert FAT File System to NTFS
Many users have reported that changing a file system had helped them to can't read from source file or disk while copying error messages.
We suggested to do this because the FAT32 file system supports up to 4 GB of the file size to be copied and NTFS format can support more than 4GB.
Therefore, converting a file system from FAT32 format to NTFS can help you to get rid of this issue.
Method 9: Try To Open Your File On Another Computer
Though, if you are unable to copy or move the files to or from your drive then you should try to do the same thing on another operating system.
Doing so might help you to get rid of this error. This solution will not harm your files that are saved within the SD card/USB drive or external hard drive.
You May Also Read: 7 Best Ways To Fix 'The Directory Name Is Invalid USB' Error
Method 10: Format The Hard Disk Which Is Throwing Error
If none of the above solutions worked for you then the last option left is to format the SD card, USB drive or external hard drive which is throwing can't read from the source file or disk error.
Simply follow the beneath instructions to format the disk:
Connect your device to a PC.
Then, in a search box type the Control Panel >> Click on "Control Panel".
Tap on "Administrative Tools".
After this, click on "Computer Management" >> Click the "Disk Management".
Now, right-click a drive to format & click on the "Format" option.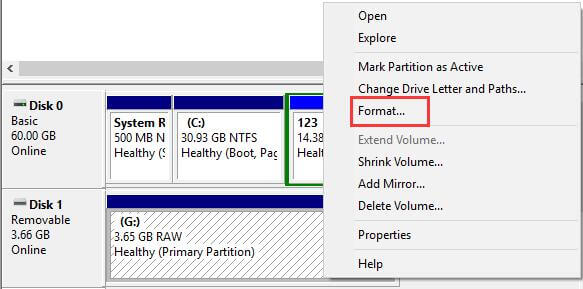 Choose a file system >> set cluster size >> tap "OK" in order to format it.
But remember that, before applying this trick it is essential to take backup of your storage media data on another drive or PC. We recommend you to do so because formatting the drive will erase the entire stuff saved in it.
How To Recover Deleted Files From The Hard Disk?
If you want to access and recover your hard drive data then you are strongly suggested to go for Hard Drive Data Recovery Tool. It is considered one of the best programs which deeply scans your drive and extracts the lost or deleted pictures, videos, music, and other documents in a few clicks.
The best thing about this external storage data recovery utility is that- it is an easy-to-use, 100% risk-free, and user-friendly interface.



* Free version of the program only scans and previews recoverable objects.
So, without any delay, download this software from the above-given buttons and follow its easy steps to know how it works.
Final Verdict
No matter whatever the reasons behind 'can't read from the source file or disk while copying from Pendrive', it can be easily fixed by trying the solutions mentioned above in this article.
However, while trying the resolutions mentioned here or somehow your storage drive data gets deleted, then you can immediately switch to Hard Drive Data Recovery Tool. Choosing this reliable program will save your valuable time, effort and restore the lost files without any backup.
I hope, you liked this post…!
Alex is an expert technical writer with 7+ years of experience. His in-depth knowledge about data recovery and fascination to explore new DIY tools & technologies have helped many. Alex has a great interest in photography and loves to share photography tips and tricks with others.