No doubt if you have clicked on this blog post then you must be looking for how to repair corrupt or damaged AVI video files. So, stay tuned with this blog because here you will get to know what is AVI file format, why it becomes inaccessible or corrupted, and also how to fix corrupted video files.
But before I proceed to mention all these in detail, I would like to give you a straightforward solution which is to use AVI File Repair Tool.
To fix AVI videos, we recommend this tool:
This software will repair flickery, stuttery, jerky, unplayable videos and supports all popular video formats. Now repair your corrupt and broken videos in 3 easy steps:
Download this Video Repair Tool rated Great on Pcmag.com.
Click Add File to add the video you want to repair.
Select Repair to start the repair process and save the repaired video on the desired location after the repair is done.
I am recommending you to use this tool because it:
Repairs corrupted, damaged, inaccessible, broken AVI video files
Not only fixes AVI video file format but also repairs all other video file formats like MP4, FLV, WMV, AVCHD, F4V, M4V, MPEG, MTS, etc
Provides a preview of repaired video files before saving to the folder you want
Offers easy to use interface
Trusted and available at affordable price
100% safe and secure to use
I know you must be willing to now know the steps to repair corrupt or damaged AVI video files, but let me make it clear that the user guide is mentioned in one of the below sections of this blog.
Before that, I would lime to share a practical scenario faced by a user who inspired me to write on this blog topic. So, let's have a look at the scenario…..
Practical Scenario
Hello, I recently purchased online some extra 32gig (10) micro SD cards to use to try to catch a petty thief and put one of them in a dash cam. The cards evidently were junk rejects vs. competent quality chips. Initially they appeared to work ok and recorded in 2 minute blocks but the file size was really large I.e. about 300Mb each for HD setting. I did a quick test and windows media was able to read and play, but when I set it up the following day to be running in anticipation of the thief's appearance, the files got saved as before in HD mode in 2 min blocks with the very large file size each, but none were readable by windows media player.

Any ideas? Is there software or geek groups that help out to fix such problems? This petty thief appears to have harmed a number of people and I would like to be able to get the video's to the proper authorities so he can be caught and kept from hurting anyone else.

Thanks!
B L S

Source:https://www.techspot.com/community/topics/how-to-repair-recover-a-corrupted-avi-video-file.248501/
About AVI File Format
AVI file format is a video file format saved in the Audio Video Interleave (AVI) multimedia container format that is created by Microsoft. This file format stores audio as well as video data that may be encoded in a variety of codecs which also includes XviD and DivX, AVI files can be opened by several video players like Windows Media Player, Microsoft Movies & TV, Apple QuickTime Player that are bundled with their respective operating systems.
Causes Of AVI File Corruption
Some of the reasons that can lead to AVI video corruption are:
Virus or Malware Attack
Loss of an internet connectivity while moving AVI video file.
Unexpected power failure.
Sudden digital device shutdown.
Unfinished or disturbed multimedia file transfer.
Compression Issues.
So, these are the most common reasons behind the AVI video files corruption and due to which files becoming inaccessible.
How To Fix Corrupted AVI Video Files
As mentioned earlier in the above section of this blog that AVI File Repair Tool is one of the best tools to repair damaged AVI files. This is one of the best and easy ways to fix corrupt or damaged AVI video files without any need for technical knowledge.
Whatever may be the reasons that lead to damage or inaccessible AVI files, this tool easily fixes each damage and allow you to access the files once again.
This tool not only repair AVI video file but also repairs all other video file formats like MP4, FLV, WMV, AVCHD, F4V, M4V, MPEG, MTS, etc.



* Free version of this program only previews repaired videos.
Let's have a look at the steps one by one to repair corrupted AVI video files……..
Step 1: Download, install and launch Video Repair software on your system. Click on 'Add Files' to add corrupted video files.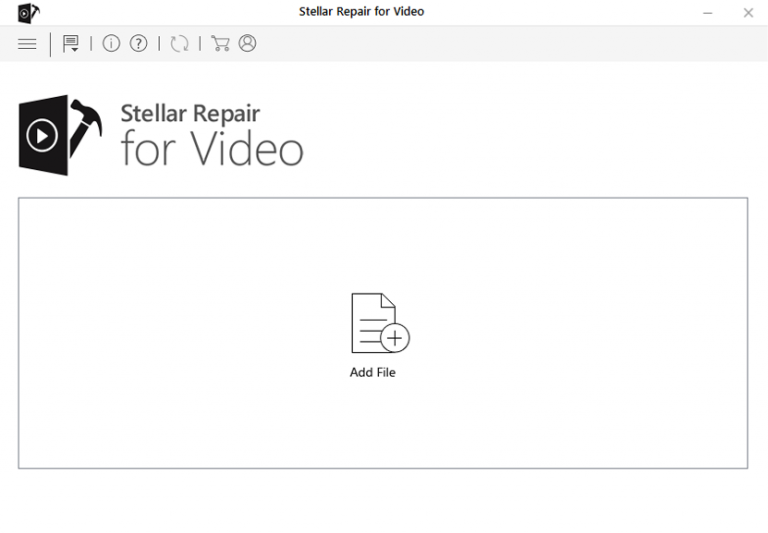 Step 2: Click on 'Repair' button to begin the repairing process. This start repairing your added video files one by one.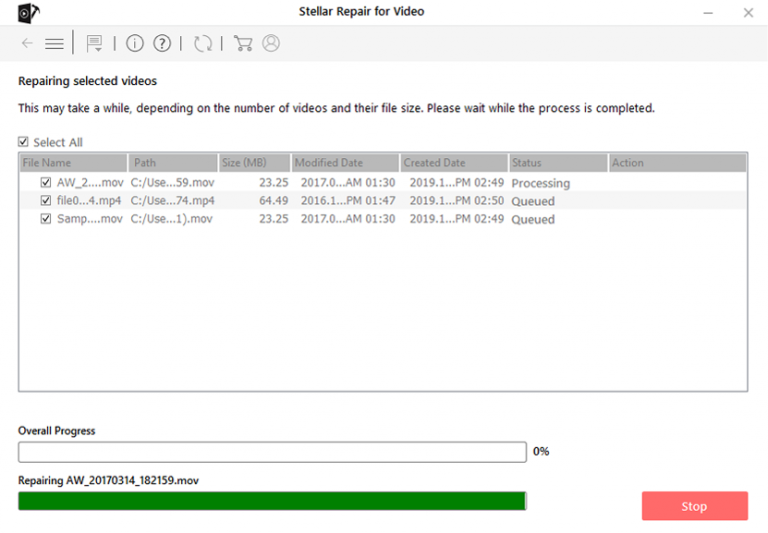 Step 3: You can click on 'Preview', in order to preview the repaired video file within the software and click on 'Save Repaired Files' button to save the repaired videos at desired location.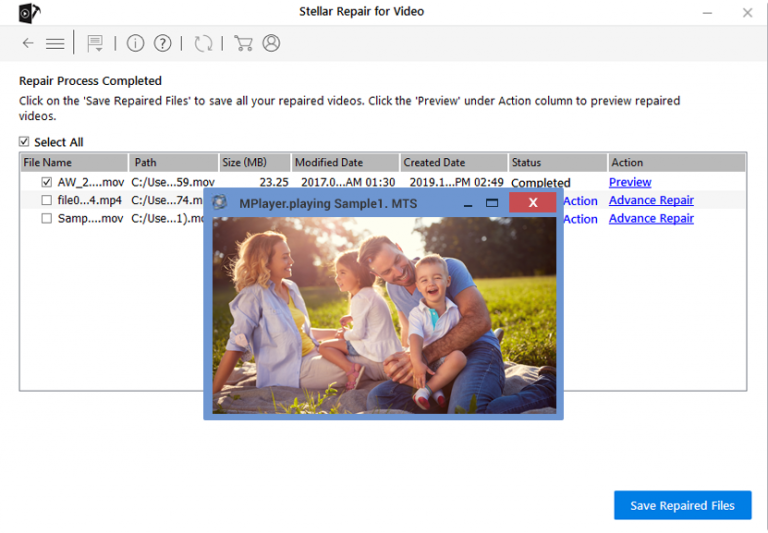 Some Other Fixes to Resolve Corrupted AVI Video Files
Solution 1: Fix With The VLC Media Player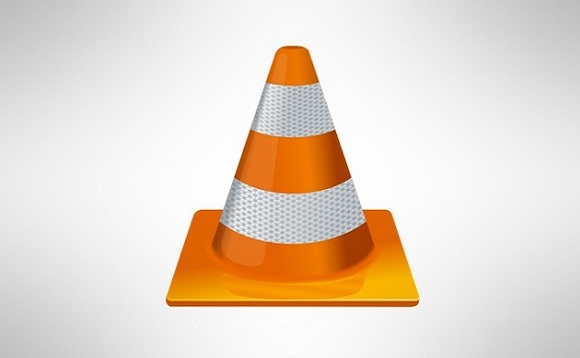 Make use of VLC in-built video repairing feature to repair the corruptions/distortions in the AVI video files.
Solution 2: Download The AVI Files Again
Some interruption or unfinished downloading AVI video files can lead to being a file corruption issue while transferring. Download or move your AVI video files again from the source.
Solution 3: Fix Corrupted AVI Video Files Using Command Prompt
To repair corrupted AVI video files, just follow the below-given steps to resolve this issue:
First of all, you've gone to the "Start" menu, after that type "cmd" in that search field.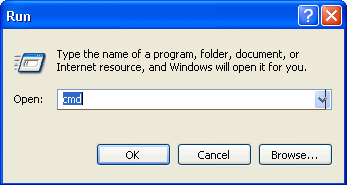 Next, you've to make right-click on the "exe"
Simply choose the "Run as Administrator" option.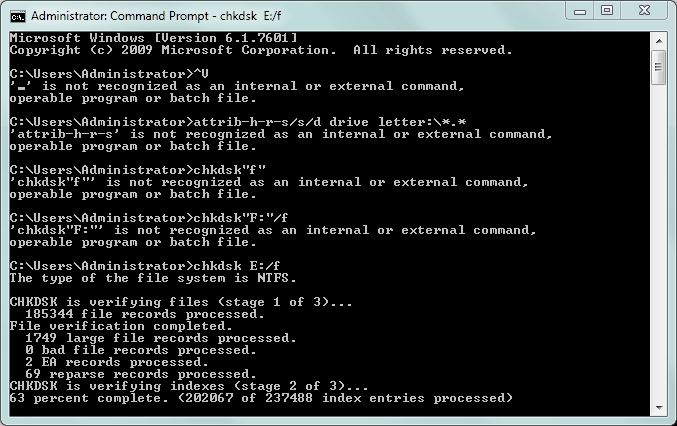 Now, type "diskpart" to open the "diskpart cmd prompt".
When the "diskpart command prompt" gets opened, after this you have to type the "disk 2" and then press enter.
Then, type clean and wait for a minute.
By trying these steps, you can easily repair corrupt or damaged AVI video files issue. And after using this method, if you are not able to fix this issue, then proceed towards the next ways.
Solution 4: Convert To Some Another File Format
This is another way to fix corrupted AVI video files. Just use the most secure online converter tool to transform your AVI file format to MP4, MPEG, WMV and more.
Solution 5: Play On Another Media Player
To repair corrupted AVI video files, simply go through with different media players. Some of the AVI files supporting media players such as Windows Media Player, VLC Player, Winamp, and Apple Quicktime.
How Do I Play AVI Video Files?
You can easily play your AVI video files, if you are not bothered about using the Windows Media Player, then installing the VLC is a decent idea. I am saying this because it doesn't need any separate codecs to be installed.
If you're using the Windows operating system then you can simply follow these steps:
First of all, download the VLC media player.
After that, you've to open the AVI files.
Next, play the AVI video files on the VLC.
Now, download the VLC media player for Mac.
Then you have to simply, open the preferred file on that application.
After finishing all these steps, then you can able to play your AVI video.
Final Words
In this article, there is a listing of the most effective solutions to fix corrupted AVI video files. After using the manuals, if you fail to repair corrupt or damaged AVI video files then you can simply try AVI File Repair Tool.
In case after repairing your video file, if you've found that all the essential data deleted then you can easily recover AVI video files from hard drive through backup option.
Though, you have to also follow the tips & tricks to avoid further file corruption and data loss. And always make sure that to scan your system with good antivirus software.
I hope that the above-mentioned fixes will surely help you all.

Taposhi is an expert technical writer with 5+ years of experience. Her in-depth knowledge about data recovery and fascination to explore new DIY tools & technologies have helped many. She has a great interest in photography and loves to share photography tips and tricks with others.