Hey… if you're browsing this webpage then it is obvious that your Sony Raw file has been corrupted under some circumstances. Well, let me tell you very clearly that you've come to the very correct place. Here in this blog, I am going to discuss how to fix corrupted ARW files using easy and effective ways.
The easiest method to repair ARW files that I recommend is ARW File Repair Tool. This software has several ingenious features like:
To repair ARW file, we recommend this tool:
This software will repair grainy, distorted, pixelated, blurry, greyed-out images and restores your prized memories effeciently. Now repair your corrupt or damaged photos in 3 easy steps:
Download this Photo Repair Tool rated Great on Pcmag.com.
Click Add File to add the photo you want to repair.
Select Repair to start the repair process and save the repaired image on the desired location after the repair is done.
Repairs numerous corrupt images at a time including RAW files
Fixes corrupt ARW, TIFF, JPEG, DNG, CR2, CRW, ERF, CR3, MRW, NRW, NEF, ORF, RAF, SR2, PEF files and more
Resolves blurry, pixelated, grainy and greyed-out images
Preview the repaired ARW photos before saving
Easy to use interface
It is available for both the platforms, i.e., Windows as well as Mac
Completely trusted and 100% safe and secure to use
Before I mention the steps to repair ARW images, I would like to share a scenario that actually cheered me to write a blog on how to fix ARW files.
Practical Scenario
I got this message importing to LR4 (and a similar one using Geosetter to tag the files):
The files appear to be unsupported or damaged. (2)
DSC01351.ARW
DSC01352.ARW

Actually there are 41 files with this message. They happened on one day; all other days the files had no problem, so I don't think it is a card error. Every day I back up the card twice before deleting files for the next day. All copies have the error problem for that one day. I'm using a Sony a580. On the day in question, the playback function worked and I could see the photos I had taken.

There is lots of software for recovering deleted files, but that's not the problem. I need to fix the damage, and although I wouldn't mind paying, I can't find any programs that give you even a hint that they will work without the money down first.

Has anyone else ever fixed this problem? Can you recommend software?

Thanx in advance
Now, it's time to discuss something more about the ARW Image file format.
So, let's gets started…
What Is An ARW File?
ARW is a raw image file format used by Sony digital Cameras. In this file format, all the data captured by the Camera's CCD is preserved using TIFF specifications. ARW photo files are uncompressed and large in size. This format captures significant image details that might not be visible in a lot of image editing software. The files are generally used for editing and exporting into compressed image formats like JPG, GIF or PNG.
Sometimes, it happens that .arw file may corrupt or broken due to unforeseen reasons. Before discussing the Sony ARW repair solutions, let's look at the below common scenarios that can lead to ARW file corruption.
Reasons For Losing Sony ARW Photos
ARW file corruption in Sony takes place due to numerous causes, and which makes the image file inaccessible. Therefore, the most common reasons for the ARW Image corruption are listed below:
The corrupted or broken header of ARW file format
Due to Outdated drivers
The storage media like pen drive, USB drive, hard drive, SD card, memory card, etc., has bad sectors
Mistyped the image file name
Because of Viruses or Malware infection on the storage device.
The Master Boot Record or Master Boot Table of the Windows system is broken.
After knowing its reasons, now we will proceed towards to know the possible ways on how to fix broken ARW images.
How To Fix Corrupt ARW Photos?
As I have mentioned earlier that the ARW File Repair Tool is the best repair solution to fix corrupted ARW files easily. This is the professional recommended way to easily resolve raw image files.
This software not only repairs Sony raw files but also resolves other image formats like TIFF, JPEG, DNG, CR2, CRW, ERF, CR3, MRW, NRW, NEF, ORF, RAF, SR2, PEF files, etc.
Also, fixes RAW file formats of popular camera brands such as Sony, Nikon, Canon, and Olympus, etc. It is an advanced Photo repair software that ensures risk-free fixes of image files without losing any data.



* Free version of this program only previews repaired photos.
This tool easily fixes each damage or inaccessible photos and allows you to access the files once again.
Below find out the steps of this photo repair tool to repair broken .arw files…
Step 1: Download, install and launch Photo Repair Tool on your computer. Click on 'Add File' to repair corrupt/damaged image files.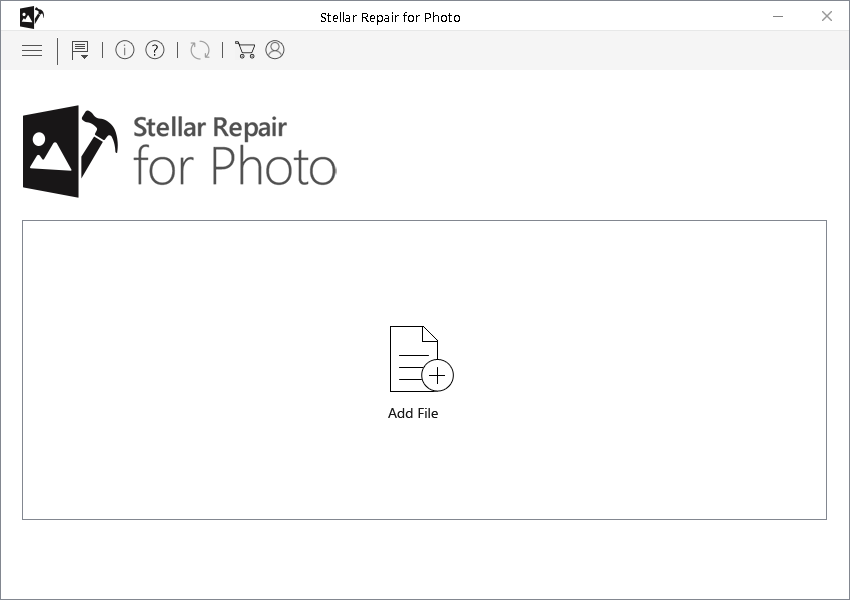 Step 2: You can then select the files for repairing. Next, click on 'Repair' to begin the repairing process.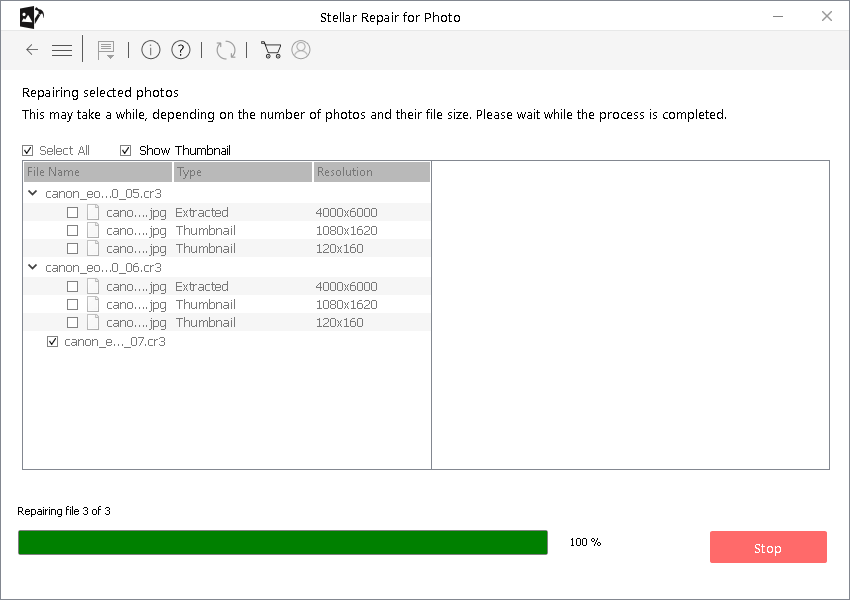 Step 3: Finally, click on 'Save' button to preview and save repaired images on your desired location on the computer.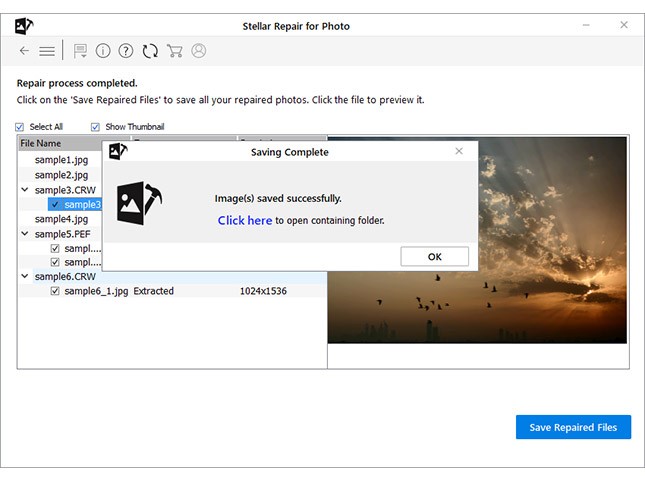 Other Alternatives To Repair Corrupt ARW Files
Fix #1: Use Sony's Imaging Edge
To fix corrupted ARW files, you can use Sony's Imaging Edge. It is a software that has features 'Viewer' and 'Edit' options. Here you can use the two options to edit, convert and improve the Sony ARW pictures on your system.
Fix #2: View ARW Photos In Different Program
If you are unable to open your .arw files that have been corrupted then, try to open ARW photos in another software. To open the ARW files, you can use Adobe Photoshop, File Viewer Plus and more.
Fix #3: Repair Corrupt ARW Files In Image Editors
The Image Editors such as Photoshop, Gimp, Lightroom, and Fireworks can repair the corruptions like blurriness, grains, and loss of color in ARW files. Hence, this .arw file repair solution requires you to be an expert in editing with these Image Editors.
Fix #4: Convert ARW Photos To Another Image File Format
Well, to resolve damaged ARW pictures, you can covert the ARW pictures to another image file format like DNG or JPEG. There are many online image converter tools that are available which you can use for Sony ARW repair.
The FAQ (Frequently Asked Questions)
How Do I Convert ARW To Raw?
To convert the ARW file to Raw, just follow the below steps:
First of all, open the Raw.pics.io page in your browser.
Next, click on the "Open files from computer" in the center of your screen
Then, choose .arw image files that you need to convert
Now, select "Save selected" on the left side or "Save All" if you want to save all the files.
What Program That Used To Open ARW files?
In order to open the ARW image file, you'll require editing programs like:
Adobe Photoshop 2020
Corel PaintShop Pro 2020
Adobe Photoshop Elements 2019
Microsoft Photos
File Viewer Plus
Microsoft Windows Live Photo Gallery
ImageMagick
ACD Systems ACDSee Photo Studio
Sony Image Data Converter SR
Sony RAW Driver
Is ARW a Raw File?
Yes, an ARW file extension is a raw image file format used for Sony Alpha digital cameras. Well, it is alike to the lossless format of the TIFFs. Hence, these image files are up to 5x large sizes that allow you to edit the pictures.
Final Words
Your ARW files can be damaged due to any of the causes stated above. But, you must prepare for such situations. In the above sections of this blog, you might have seen the perfect ways to fix corrupted ARW files in easy methods.
So, without wasting time, just try the ARW File Repair Tool. Because this recommended tool will absolutely be going to help you out to troubleshoot ARW photographs and allow you to access those fixed file formats.
In case, after fixing the ARW issue if you have found that all your ARW photos get erased then, you can recover deleted Sony ARW photos from the backup folder with ease.
That's all…

Alex is an expert technical writer with 7+ years of experience. His in-depth knowledge about data recovery and fascination to explore new DIY tools & technologies have helped many. Alex has a great interest in photography and loves to share photography tips and tricks with others.