Efficiently Recover Lost or Inaccessible Data From Dead, Crashed or Failed SSD Drive!
Summary: Is your SSD crashed, failed or dead? Are you looking for a reliable and perfect solution to recover data from dead/crashed/ failed SSD drive? Don't worry and be calm! This particular blog post will help you to recover data from crashed, failed or dead SSD drive. Simply read the article and follow the solution.
Expert Tip: One of the best ways to recover data off dead, crashed or failed SSD drive is to use Photo Recovery which is suitable SSD Data Recovery software to extract photos, videos and audio files only.
With the use of SSD Drive Data Recovery Tool, you can:
Retrieve inaccessible or lost pictures, videos and audio files of various formats from dead, crashed or failed SSD.
Also recover data from Windows or Mac internal or external hard drive data.
Support all brands of SSD drive manufactured by PNY, Transcend, Toshiba, Samsung 850 Pro, SanDisk G26 Plus, Crucial, WD, Adata, Kingston, etc.
100% read-only. Safe, secure and easy to use.
Free Download SSD Drive Data Recovery Tool



* Free version of the program only scans and previews recoverable objects.

Stellar Phoenix Photo Recovery is a data recovery tool designed primarily for photographers and other media professionals. It can scan a range of file system types of varying sizes for deleted files, and supports scanning of large volumes over 2TB in size.
How long does a Stellar Photo Recovery scan take?
Due to the nature of data recovery, the length of the scan typically depends on how large the storage media is and how badly corrupted the data is. An 8GB memory card can be scanned a lot faster than a 500GB hard drive, even if it's a solid state drive (SSD) like the one I use in my testing computer. Scanning a standard platter-based 500GB hard disk drive (HDD) would be much slower, but only because the hard disk's data read speed is also slower. – Reviewed By SoftwareHow
Solid State Drive (SSD) is of course a hard drive but it is different from normal hard drive (HDD). SSD is persistent data storage device and it provides faster data access, low power consumer, high performance and many more benefits. In comparison to hard drives, SSD provides more shock resistance power. Since, SSD does not have any movable parts, it provides high reliability and longevity to its users.
As per analysis done by Tom's Hardware, SSDs are reliable for first few years and depend upon the write cycle that could actually last for over a decade.
Given the statistics, SSDs still get crashed, fail or completely become dead even though they have few mechanical parts.
After doing some deep research and going through several forums and community websites I have come to the conclusion that there are many people using SSD drive are asking questions to get appropriate solutions.
The questions are as follows:
How to Recover Data off dead SSD?
If an SSD crashed, can files on it be restored?
Can data be recovered from failed SSD?
What to do when my SSD dead/crashed/failed with no backup?
Just have look at user's practical scenarios mentioned-below!
Practical Scenario 1: User Looking For Solutions To Recover Data Off Failed SSD
Recover data from failed SSD?

Hi I am having problems recovering data from my SSD. It started with Windows 7 not being able to boot and now the OS on my other computer is having a hard time seeing the SSD at all. The bios however can still see my SSD. Is there any way I can recover at least some data from my SSD? Any help would be greatly appreciated and if you need any more information just let me know. Thanks.

– Original Post From Tom's Hardware Forum
Practical Scenario 2: User Looking For Solutions To Recover Data From Crashed SSD
Recovering data from a crashed SSD

*Sigh*. So my boss' wife has a Macbook air. She starts it one day and gets the dreaded "Folder with a question mark" on start up. I've tried launching into Internet Recovery but it shows no drive. I think the drive is toast.

But before we replace it I wanted to see what experience people had with recovering data off these SSD drives. There are tons of sites that offer this service:

Are any of these worth the hassle? Any experience with an apple SSD crashing and recovering data?

– Original Post From Spiceworks Community
Users always ask such related questions on dead/crashed/SSD data recovery when they encounter with unexpected data loss tragedy caused by SSD dive failure or crash.
But what makes SSD to fails, crash or completely dead?
Additional Reading: How to Fix "Seagate External Hard Drive Not Recognized" Without Losing Data
What Makes SSD Drives Fails, Crashed or Dead?
There could be few factors that can lead to SSDs to fails, crash or dead. They are as follows:
Failure of electronic components (malfunction of capacitors or transistors).
When there is a fluctuation in the power supply.
Controller chip behaving weird.
Sever infection of virus.
Corrupt master boot record.
Excessive formation of bad sectors.
Aged or overusage of the SSD drive.
Even though SSDs have lesser mechanical components, but still they get degraded with time. Additionally, material defect can also affect the reliability and longevity of the SSD drives over a period of time. And SSDs are another part of computer components, wear and tear also lead to the SSD failure.
So, now the question arises – Is it possible to recover files from dead, failed or crashed SSD?
Find the answer by yourself below!
Additional Reading: [Solved]: How to Fix External Hard Drive Not Formatted Error

Is It Possible To Recover Files From Dead, Failed or Crashed SSD?
Yes, we can here confirm that it is definitely possible to recover data off dead, crashed, corrupted or failed SSD drive with the help of suitable SSD data recovery software.
There are many users who do not know anything about SSD data recovery. But if you find the right solution to get back your data, then it becomes very much easier.
So, what is the right and best way for dead, crashed or failed SSD Data Recovery?
Best Way To Recover Data From Dead, Crashed Or Failed SSD Drive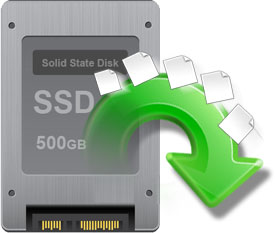 Photo Recovery is one of the best SSD Drive Data Recovery software that is designed to recover digital media files from dead, crashed or failed SSD drive on Windows and Mac system as this software is available for both Windows and Mac computer separately.
This Dead SSD Data Recovery tool is fast and comes with advanced scanning algorithms that efficiently extract lost, missing or inaccessible data from Solid State Drive. Do note that this crashed SSD drive file recovery tool only recover photos, videos and audio of various file formats from dead, crashed and .
Below download SSD data recovery tool and follow the step-by-step guide on how to recover multimedia files from crashed, dead or failed solid state drive.
You Might Also Be Interested In:
Steps To Recover Photos, Video and Audio Files From Dead/Crashed/Failed SSD Drive
Step 1 – Install "Photo Recovery" software and launch it on your computer. Click on "Recover Photo, Audio & Video" tab to recover photos, videos and audio files from any SD card, external USB drive or computer hard drive. Connect the media to your computer and then perform the process.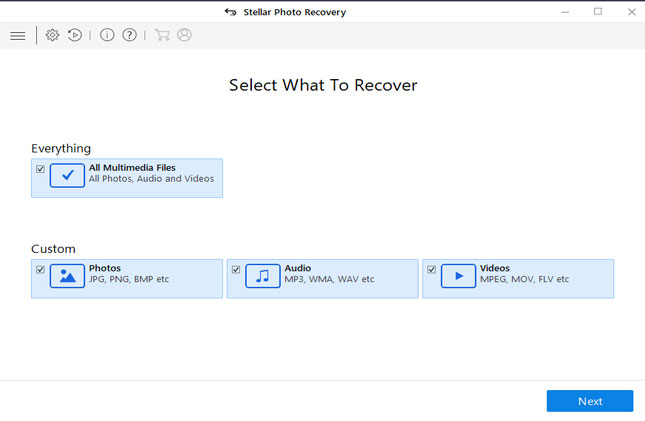 Step 2 – Select the drive from which you want to recover files. All the hard drive and external media will be shown in the list. Now select the desired drive to scan and then click on "Scan" button.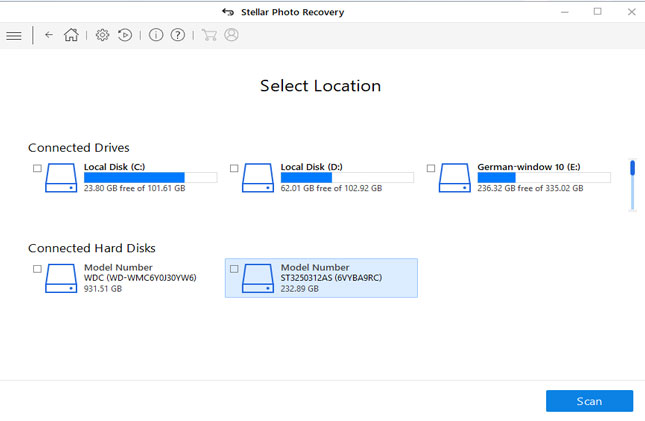 Step 3 – Once you click on "Scan" button the software will show that scanning is in progress. The software will search for all multimedia files from your selected drive or attached media.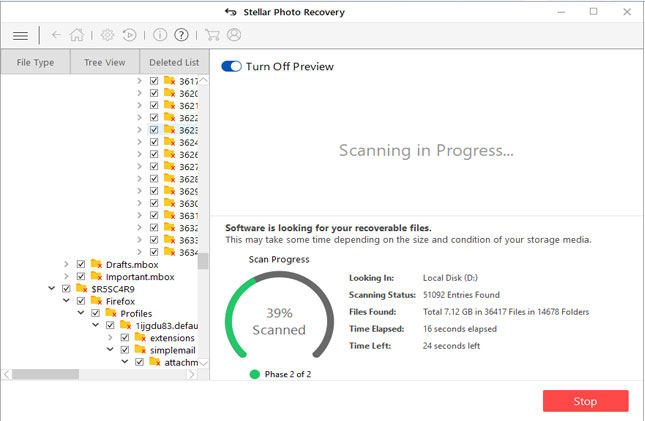 Step 4 – After scanning, all the files that are found in the selected volume, hard disk or other storage media devices are listed. You can now select the files to preview them and then you can click on "Recover" button to finally save them on your computer.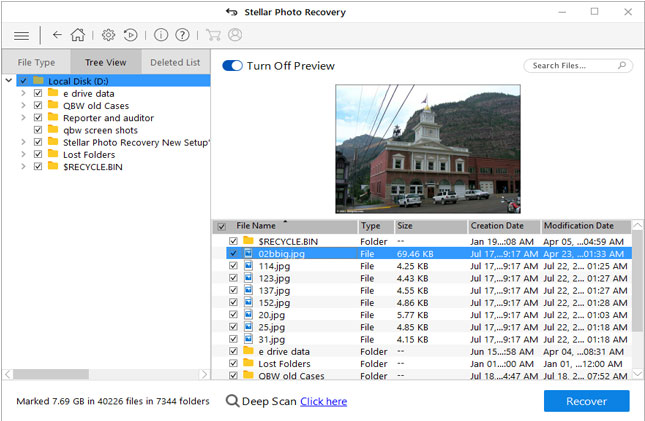 Additional Reading: Hard Drive Shows 0 Bytes With No Files/Folders? Here's How To Fix It!

Related SSD Drive Issues And Solutions
Many people also have other problems and errors related to their SSD drive.
Problems they encounter are with their Mac SSD and the problems are:
Slow response time.
The process for accessing files is actually not that fast.
Lagging issue.
And so on…
Fix SSD Drive Failure On Mac System
Well, in order to fix such SSD errors and issues, you can use Disk Utilities on your Mac system. Follow the steps mentioned-below to fix SSD failure:
On your Mac, press 'Command+ Space' and launch Spotlight Search.
Now type, 'Disk Utility' and hit Enter.
Select the disk and click on "VerifyDisk, Repair Disk, or First Aid"
Proceed further after selecting any one of the options.
Tip: This is also one of the best ways to check SSD once in a while to avoid SSD drive failure.
Fix SSD Drive Failure On Windows System
Windows PC also has inbuilt feature to fix bad sector present on SSD drive. So, if your SSD drive contains any bad sector that may lead your SSDs to fail, crash or dead, it is suggested that you must check your SSD to fix bad sectors on Windows SSD.
Here follow the steps:
On your Windows PC, go to 'This PC/My Computer' and then right-click on SSD drive and select "Properties" option.
Go to "Tools" tab and select "Check Now" option.
Now, select both check disk options and click on "Start".
Note: If your SSD drive is slower then, you can select "Defragment Now" option. Defragmentation will rearrange the files and free space, so that Windows OS can quickly access the files.
Additional Reading: Learn To Fix/Remove "Read Only" Error of USB, SD Card & Hard Drive

Precautionary Measures
Let me tell you the truth that recovering data from failed, crashed or dead SSD drive is difficult and expensive. The steps that you take before the drive failed are more effective than the steps you take after.
Since, you can't predict when your SSD will fail, you should treat your Solid State Drive as if it could fail tomorrow.
So, follow these precautionary steps:
Backup data I regular basis. Backing up data is one of the best ways to deal with data loss scenarios. You can use that backup file when your SSD dies, crash or fail.
It is important that you must update your antivirus program installed on your system to avoid any kind of virus or malware infection to SSD.
Do not move ahead blindly, when you get any unknown logical errors conflicts in SSD drive.
Conclusion
The only bet way to make sure that you don't lose your important data is to have valid backup of your SSD drive. Backed up data will help you to recover files from the backup, if you encounter any data loss. But in the absence of backup, you can rely upon SSD data recovery software and double the chances for recovering files form failed, crashed or dead SSD efficiently.

Summary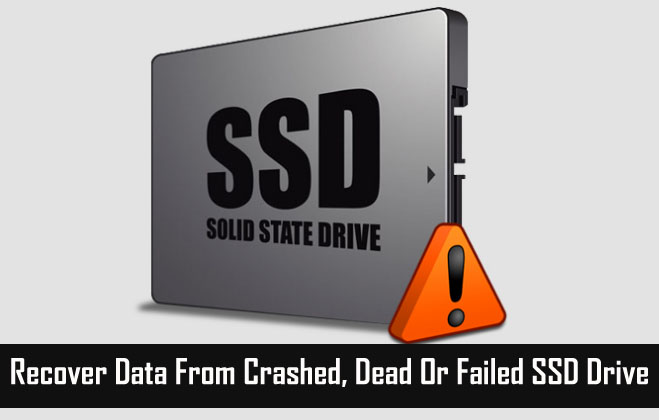 Article Name
How To Recover Data From Crashed, Failed, Dead SSD Drive
Description
How To Recover Data From Crashed, Failed, Dead SSD Drive. Is your SSD crashed, failed or dead? Are you looking for a reliable and perfect solution to recover data from dead/crashed/ failed SSD drive? Well, Here Out The Best Way To Recover Data From Dead, Crashed Or Failed SSD Drive.
Author
Publisher Name
Publisher Logo