Have you recently found that the data you have saved in the SSD hard drive has been lost due to some reasons? Are you looking for ways to recover deleted data from SSD hard drive?
Well, let me make it very clear that here in this blog, you will get to know about what is SSD hard drive, which causes the deletion of data from SSD drive. And, of course, you will get to know how to recover deleted data from SSD hard drive.
However, without wasting any time, let me tell you that SSD Hard Drive Data Recovery Tool will help you restore deleted files from SSD hard drive.
To recover deleted data from SSD drive, we recommend this tool:
This software will restore data from corrupted, formatted, encrypted storage media and works in all data loss situations. Now recover your lost and deleted data in 3 easy steps:
Download this Media File Recovery Tool rated Excellent on Pcmag.com.
Select the storage media from which you want to restore the media files & click Scan.
Preview the recoverable files, select the items you want to recover and click Recover to save the files at desired location.
Before knowing SSD data recovery ways, let's know something more about SSD hard drive in brief…
What Is Solid State Drive?
Solid State Drive is also known as SSD. SSD is a data storage device that uses solid-state memory to store data. This has unique features that remove the physical problems by substituting the hard disk drive with high-speed circuitry. It is similar to hard disk but instead of rotating disk, it uses memory chips (usually Flash Memory or DDR RAM) to write and read data.
It does not have any mechanical parts and has several benefits over hard disk such as faster access, high-speed data transfer, secure, consume less power, make no noise and even disk fragmentation does not affect the performance. SSD provides great physical flexibility such as it can tolerate temperature, physical vibration, magnetic fields or shock.
Hence, whatever its features and statistics, solid-state disk data loss can occur without giving any warning and you may lose your important data stored in your SDD. As you do not know when unexpected things could occur, hence regular backup of the data is very much essential.
However, SSD is quite different from HDD and it's important to compare between SSD and HDD.
How To Recover Deleted Data From SSD Hard Drive?
As I have already mentioned that SSD Hard Drive Data Recovery Tool is the best option you can try to restore deleted files from SSD hard drive. This data recovery tool can be downloaded and installed on both platforms, i.e., Windows and Mac.
emid

emid


* Free version of the program only scans and previews recoverable items.
This tool will definitely work for SSD data recovery. With the help of this features-loaded tool, you will be able to:
Recover entire deleted/lost/corrupted/formatted data from SSD Hard Drive devices
It restores data from various other storage devices like external hard disk, internal hard disk, memory cards, iPods, music players, USB device and many others
Get back entire lost/formatted/inaccessible from the external as well as internal storage media
Rescue various data like audios, videos, photos, raw image
Restore all temporary and permanent erased/lost files and folders with ease
You can download and install this software as per your niche. You can use this tool not only to recover data from SSD hard drive but also from other USB flash drive, SD cards, memory cards, external hard drives, etc.
So what are you waiting for? Just download it and follow the step by step guide to recover deleted data from SSD hard drive.
How to Recover Files from SSD Drive Without Software?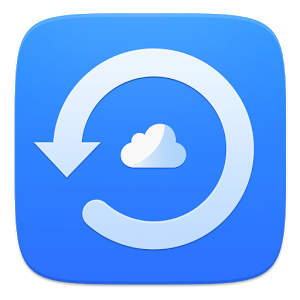 If you have lost your data such as photos, videos, music files from SSD hard drive then don't worry. If you have a habit of keeping backup of your data on a regular basis then you can easily recover from backup folder.
You can simply go to your system and then go to backup folder. If you find your data there with the name 'backup' the open it and search your data and click on restore option.
Undelete An SSD Files From Recycle Bin
Well, if you accidentally lost SSD data and haven't clean up the Recycle Bin then you can retrieve deleted data from SSD drive from Recycle Bin.
Firstly, open the Recycle Bin and find the deleted SSD drive files
Choose and right-click the deleted files then click on "Restore".
Then, find the recovered SSD files at the original location.
If you've permanently deleted the files on SSD by pressing Shit+Delete key or emptied the Recycle Bin, then you can't restore data in this way.
What Causes of SSD Drive Data Loss?
There may be many issues that make data loss from digital device and they are highly volatile to corruption. Due to this, the data on the storage device becomes inaccessible. So here know common reasons behind the data loss.
By mistakenly deleting the entire data stored in it
Hard drive bad sector
Due to harmful virus attack on SSD External drive and the entire data stored becomes inaccessible
Due to interruptions like system shutdown, power surges, and memory card disconnected happens while transferring files from card to computer
Due to formatting or RAW error in the hard drive can make the entire stored in it inaccessible
Unexpectedly formatting the drive may result for data loss
Due to human errors like physical damage to the hard drive
Sometimes overheating the hard drive can corrupt the hard drive and as a result, the stored in it become inaccessible
What Preventions Should Be Taken To Prevent SSD File Deletion?
Here follow some best tips to prevent data loss issues:
Backup all data on separate drive while importing– You should always backup all files while importing by making a second copy on different hard drive. Doing this will create a duplicate copy of the file and folder on a separate drive.
Scan your Device completely: It is recommended to scan your device complete with a good antivirus program. As viruses and malware in the PC can corrupt the files and folders and you may face the situation of data loss.
Prevent unexpected system shutdown: To avoid the data loss situation avoid the unexpected system shutdown. As this can corrupt the hard drive and data becomes inaccessible.
Avoid your Hard Drive from Overheating: It is necessary to place your PC is the cool damn area as overheating the hard drive can damage the hard drive. So check the fans to avoid the insufficient ventilation issue.
People Also Ask
Can We Recover Permanently Deleted Files From TRIM Enabled SSD Drive?
Yes, we can easily recover deleted files from SSD TRIM with the help of hard drive data recovery software.
Can Wiped Data Be Recovered From SSD?
Yes, it is possible to recover files from a wiped SSD hard drive using the data recovery tool. But, the SSD data recovery is possible trying this software when your deleted data not overwritten by the new files.
Can I Use SSD for Storage?
YES, definitely you can use the SSD hard drive for storage because it has no moving parts. It means that an SSD is much more efficient in terms of energy usage, more durable, quiet, and much faster than any other hard drives.
Do I Need To Format A New SSD?
Actually, when you get a new SSD, you need to format it in most cases. That's because that SSD drive can be used on a variety of platforms like Windows, Mac, Linux and so on. In this case, you need to format it to different file systems like NTFS, HFS+, Ext3, Ext4, etc.
Can Solid State Drives Fail?
The SSD (Solid state drives) are faster, more stable, and consume less power than traditional Hard Disk Drives (HDDs). But SSDs aren't flawless, and can fail before their expected life span of five to seven years. It's best to be prepared for an eventual failure.
Is SSD Good For Long Term Storage?
Yes, an SSD is not a good option for long-term storage. SSDs are a great choice for day to day storage over HDDs, so long as performance is bigger priority than capacity, given the relatively higher price of a solid state drive.
Final Verdict
Well, after reading this blog you must be clear that there are few options that can help you recover lost media files from SSD hard drive.
However, using SSD Hard Drive Data Recovery Tool, you can easily restore deleted files from SSD hard drive. Or, if you have a backup then you can restore the data from there in easy steps.
You can also recover data from crashed, failed or dead SSD drive with the help of this recovery tool.
Hope this article will help you to know how to recover data from SSD hard drive in easy ways.
Alex is an expert technical writer with 7+ years of experience. His in-depth knowledge about data recovery and fascination to explore new DIY tools & technologies have helped many. Alex has a great interest in photography and loves to share photography tips and tricks with others.