External hard drives start giving clues before they fail or become completely unbootable. But sometimes abrupt system crash arises when a hard drive is connected with a PC, which might cause the unbootable hard drive. So, to protect your files/folders you need to repair or recover files from a hard drive that won't boot.
Hence, read this article and get the best solutions on how to recover files from a hard drive that won't boot easily.
So, let's get started…
To recover files from a hard drive that won't boot, we recommend this tool:
This software will restore data from corrupted, formatted, encrypted storage media and works in all data loss situations. Now recover your lost and deleted data in 3 easy steps:
Download this Data Recovery Tool rated Excellent on Pcmag.com.
Select the storage media from which you want to restore the media files & click Scan.
Preview the recoverable files, select the items you want to recover and click Recover to save the files at desired location.
Why Hard Drives Get Corrupted And Makes It Unbootable?
Well, before fixing and retrieving data from a hard drive that won't boot, it's very much important to know the exact reason behind it.
So, below find out the common reasons that can lead the hard disk corruption that makes it unbootable:
Due to harshly removing the hard drive from the PC your drive might get damaged & becomes unbootable.
A hard disk could fail to boot when the file system of the hard drive is severely corrupted because of a virus/malware.
Scratches on the hard disk where boot data is stored render it unreadable & all your files/folders on a PC become inaccessible.
Can I Recover Data From Unbootable Hard Drive?
The answer is yes, you can definitely recover data from unbootable hard drive by using the powerful Hard Drive Data Recovery software mentioned here.
Generally, a hard drive won't boot indicates that you're unable to boot into an operating system. Because of this, you cannot access the files, folders, apps, & other programs that are stored on your hard disk. Unless your drive is corrupted or damaged beyond fix and recovering files from an unbootable drive is not a complication.
Therefore, read the below solutions and learn how to recover files from a hard drive that won't boot without any trouble.
How To Recover Files From A Hard Drive That Won't Boot With Software?
When it comes to unbootable hard drive data recovery, you can try the most recommended Hard Drive Data Recovery Tool. This excellent tool has the ability to recover files from a hard drive that won't boot.
Using this tool, you will be able to recover media files from USB drives, memory cards, Pendrive and other external hard drives of all file formats. It completely scans the device and after that retrieves data from external hard drive not detected without losing any original files.
With the help of this tool, you can also:
Easily recover deleted, lost, inaccessible media files from different devices
Restore missing images, videos, and audio files of all file formats from storage media
Easy to use, simple, and user-friendly tool
100% risk-free and secure to use.
So, what are you waiting for? Simply download & install this feature-loaded from the below-given buttons: Windows & Mac respectively.



* Free version of the program only scans and previews recoverable objects.
After installing this external hard drive recovery tool, follow the step-by-step guide on how to recover files from an external hard drive that won't boot.
How To Retrieve Data From Hard Drive That Won't Boot Without Software?
If you have created the backup of your files before your hard drive makes it unbootable, then you can retrieve data from hard drive that crashed without any software.
But How? Let's see…
Well, Windows provide the in-built "Backup & Restore" utility to keep your data safe, while the Mac OS has a Time Machine. So, you need to perform the below-given steps very carefully for restoring stuff from an external hard drive won't boot:
#For Windows User (Restore Using Existing Backup)
Here are the easy steps to recover files from a hard drive that won't boot on your Windows PC:
Step 1: Just click on the Start & open the Control Panel.
Step 2: Next, tap on the "System and Security> Backup and Restore > Restore my files".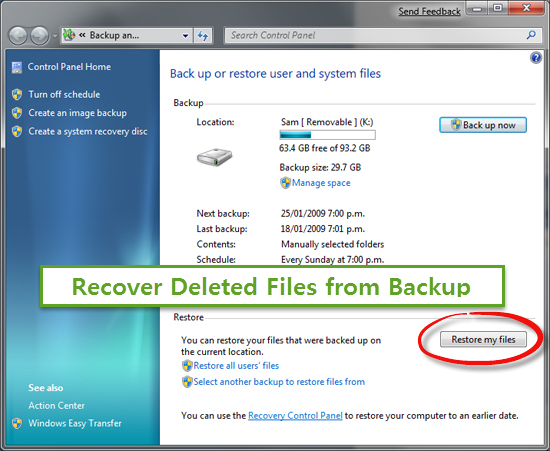 Step 3: Now, you can save your files to the new folder or to its desired location.
#For Mac User (Restore Using Time Machine Backup)
If you have kept a backup of your videos with Time Machine on the Mac system, then you need to first check those lost files in the Trash bin. To recover files from a hard drive with Time Machine on Mac, simply follow these steps:
Step 1: Simply open the folder which contained your missing files.
Step 2: Next, tap on the time machine icon that is located in a Menu bar & select Enter Time Machine.
Step 3: Find the files that you require to get back with the timeline on the right edge of your screen.
Step 4: At last, just tap Restore to restore the files.
After doing so, your needed files will be returned to their original location.
Solutions On How To Fix A Hard Drive That Won't Boot
Try out the below approaches to troubleshoot external hard drive won't boot and see which one works best for your case.
#1: Change the Power Cable
Step 1: At first, check your computer's power cable (whether it is plugged in correctly into the system or not).
Step 2: If it's not then remove a hard drive & connect it with another computer to check if it powers up or not.
Step 3: Now, if the hard drive powers up on the new system, consider changing a hard drive cable on a PC.
#2: Enable A Hard Drive In The BIOS
First of all, restart your system while a hard drive is attached to it.
Then, long-press the F2 key to enter the BIOS.
Next, Access Setup & check the system documentation in order to know if a hard drive is OFF or not. In case, if it is OFF then switch it ON through System Setup.
After this, restart the computer to check a hard drive & find where an issue exists.
At this time, your hard drive ought to start booting & showing up on the system.
#3: Update Device Drivers
If the above two methods unable to repair the hard drive won't boot, you need to update the hard drive drivers by following the below-given steps:
Step 1: Open a Device Manager
Step 2: In the second step, press Windows + R keys together
Step 3: In the Run command, you need to type the devmgmt.MSC & hit Enter.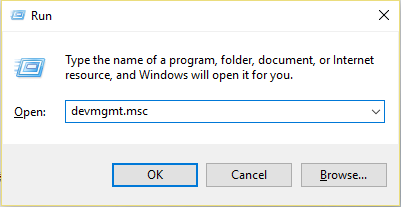 Step 4: Under the Device Manager, make right-click on a hard drive >> select the "Properties".
Step 5: Afterward, open a "Driver" tab >> "Update Driver" >> "Search automatically for updated driver software".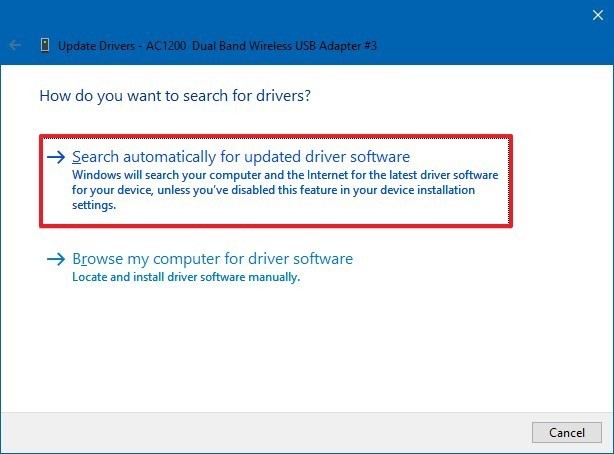 How To Copy Files From Hard Drive That Won't Boot Manually?
In order to copy files from a hard drive that won't boot on the other working computer, you need to try the below instructions:
Switch off the power of a PC, then remove a battery
After that, unplug your computer or laptop from a power outlet.
Open your laptop's case and locate the hard drive that fails to boot > Disconnect hard drive cables, unscrew it and pull it out of the case.
Insert the hard drive into an external hard drive enclosure and connect it to a new PC. Or, insert the drive into another computer that is running in good condition.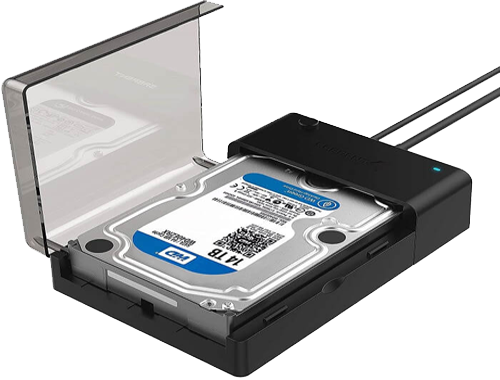 Restart the new PC from its standard OS on the main drive, and then you can read and access the hard drive data there.
At last, copy all the files froma hard drive that won't boot to the new storage media.
Bonus Tips: Backup Your Data On A Regular Basis
As we all know that, a hard drive failure issue can take place due to any unexpected reason or at any time. Therefore, you must prepare for such instances, and for this regular backup is the best way out. Though, keeping backup of your important data on a regular basis can help you to save from data loss.
Moreover, transferring the data from one device to another isn't so complex. So, a good backup strategy is a must to tackle data deletion issues.
Time To Verdict
At the end, I just want to say that, solutions on how to recover files from a hard drive that won't boot mentioned here are the best ways that will help you to restore your stuff.
However, if you don't have a backup or if you want an instant way to recover data from a non-bootable hard drive, just try the Hard Drive Recovery tool stated above. This powerful software has the ability to retrieve data (photos, videos, and other files) from any storage device.
Also, I have mentioned some techniques on how to fix a hard drive that won't boot. I hope you found this article helpful. That's all…
Alex is an expert technical writer with 7+ years of experience. His in-depth knowledge about data recovery and fascination to explore new DIY tools & technologies have helped many. Alex has a great interest in photography and loves to share photography tips and tricks with others.