Sometimes, it happens that you imprudently format your pen drive because of misoperation. Also, there are some situations that occur in which you format the pen drive just because you cannot use your USB flash drive normally without formatting it. But do remember that formatting the pen drive erases all the data stored within it. However, there is nothing to worry about, here in this post, you will get the best-formatted pen drive data recovery tool that could help you to know how to recover data from formatted pen drive.
Also, you can try some other solutions like formatted pen drive data recovery using backup or attrib command. Read further to know more.
To recover files from formatted USB Drive or pen drive, we recommend this tool:
This software will restore data from corrupted, formatted, encrypted storage media and works in all data loss situations. Now recover your lost and deleted data in 3 easy steps:
Download this Data Recovery Tool rated Excellent on Pcmag.com.
Select the storage media from which you want to restore the media files & click Scan.
Preview the recoverable files, select the items you want to recover and click Recover to save the files at desired location.
Is It Possible To Recover Data From Formatted Pen Drive?
Yes, it is possible to recover formatted pen drive data until and unless you do not add any new data in it. Because adding new data will overwrite the existing data and you may lose recovery chance on the device after formatting it.
However, you can apply pen drive data recovery software which is specifically designed to recover lost, deleted, formatted data (photos, videos, and audio files) from Pen drive.
Note: You will not need photo recovery software if in case you have a proper and valid backup of your pen drive data in some other location such as a PC or any other data storage device. But if you do not have a proper backup, then you must go for a photo recovery tool.
How To Recover Data From Pen Drive Without Formatting?
To recover data from formatted pen drive, it is necessary to use the recommended data recovery tool. Hence, using the appropriate Pen Drive Data Recovery Tool, you can easily restore data lost after formatting pen drive.
It's a very powerful photo recovery software that retrieves photos, videos, and other stuff without losing any original files. This photo recovery comes with an efficient scanning algorithm that extracts every single multimedia file in cases of all card corruption or deletion.
 This tool also:
Retrieve files from formatted/unformatted pen drive
Restore videos, photos, and audio files
Also recover data from formatted USB flash drive, memory stick, memory cards, etc
Preview recoverable files within software before you proceed further to save them on your PC.
It is available for both Windows and Mac
100% read-only program. Safe, secure & easy to use.



* Free version of the program only scans and previews recoverable objects.
So, what are you waiting for? Just download this photo recovery software now and know how to recover data from pen drive after format/USB Drive or hard drive.
You can try this step-by-step guide to know how to recover formatted data from pen drive using this recommended software.
How To Recover Data From Formatted Pen Drive Using CMD?
This solution is so easy to apply that you do not even need any technical knowledge to apply the steps mentioned below. The CMD option is present in the Windows system. It is used for some users to issue several commands.
You can try the below steps to apply the command option:
Step 1: First of all, you have to connect the pen drive to the system.
Step 2: Next, you have to check the drive letter of the pen drive through This PC.
Step 3: Now, click the search icon in the taskbar and then enter "cmd" and then make sure that you right-click on "Command Prompt" and then select "Run as administrator".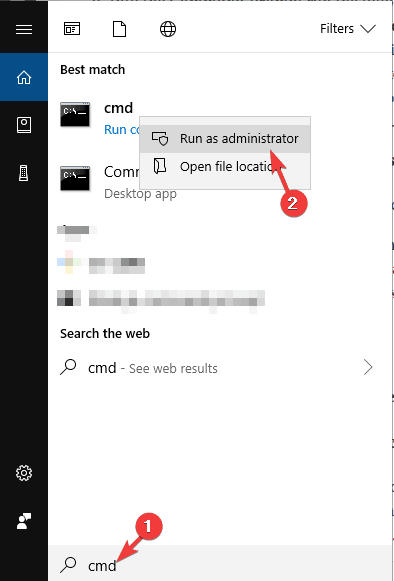 Step 4: After this, you have to enter chkdsk F: /f in the command prompt Window
Step 5: Enter Y and after that enter the drive letter of the USB flash drive.
Step 6: Next, you have to enter F:\>attrib-h-rs/s/d*.* and then CMD will recover data from formatted drive.

Recover Formatted USB Drive Data From Backup Option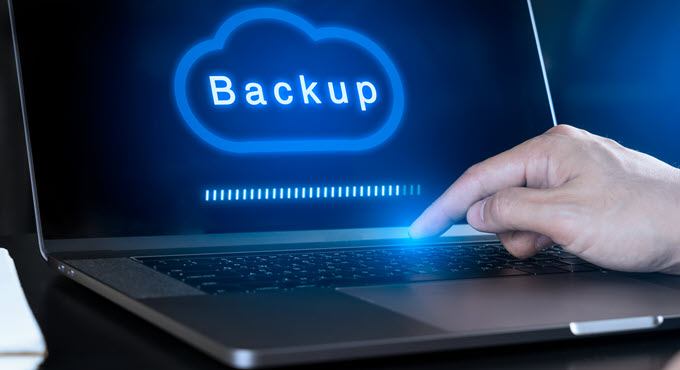 In few cases, users may have a backup of their USB flash drive available. If you are one of them then simply retrieve media files from a formatted pen drive with the backup files directly.
Or, if you don't have backup then you can go ahead with Pen Drive Data Recovery Tool and easily know how to recover files from formatted USB flash drive.
What Are The Causes Of Pen Drive Data Loss Scenario?
Now, let's know some other reasons due to which pen drive data loss issue causes. Below are some of the major causes:
System file corruption
RAW file system corrupt
Pen drive, USB drive, or hard disk that needs to be a formatted error
The volume does not contain a recognized file system
Virus attack to the pen drive
As mentioned above that formatting will delete all the data like your precious photos, important video clips, movies and other audio and music files, etc. It means that you will lose all the data saved in your Pen Drive, USB drive or Hard drive.
FAQs:
Can I Recover My Formatted Pen Drive For Free?
Yes, you can recover formatted USB data for free by trying some effective ways. Though, you can recover data from formatted pen drive either using backup or Data recovery software mentioned in this post.
Does Formatting A Drive Wipe It?
Well, it is difficult to answer this question. Actually, formatting the drive doesn't wipe out the stuff present on it, only their address gets lost. In such a situation, you need to try the best pen drive data recovery tool to restore the formatted data from pen drive.
Why Is My USB Flash Drive Not Showing Up?
Your USB flash drive not showing up if a driver is missing, out of date, corrupted, etc. In such a situation, you can use Device Manager to check the status of your USB driver.
Tips to Prevent Data Loss From Pen Drive:
Always keep valid and proper backup of pen drive data in some other storage devices.
If you are looking for recovering files from a formatted pen drive then immediately perform format recovery because the quicker the format recovery – the more chances to get back files formatted USB/Pendrive.
Do not overwrite the data by adding any new data on the USB/pen drive.
Save the recoverable files to some other location on your system in order to avoid two files located in one place, while using photo recovery software.
Conclusion
Well, a situation like losing media files from a pen drive can take place due to several reasons.
So, if you have unintentionally formatted a pen drive then do not worry just make sure that you do not copy any new data to the formatted pen drive.
You can try the best solution to recover data from formatted pen drive using Pen Drive Data Recovery tool or using the command option or backup option.
Try the solutions mentioned in the above section of this blog and recover lost media files from USB flash drive with ease.
If you have found this post helpful and useful, then please do not forget to share it.
Taposhi is an expert technical writer with 5+ years of experience. Her in-depth knowledge about data recovery and fascination to explore new DIY tools & technologies have helped many. She has a great interest in photography and loves to share photography tips and tricks with others.