Step by Step Guide to Recover Deleted/Lost Photos From Smartphone in Just a Few Clicks
Have you lost your precious photos from your smartphone? No matter which smartphone are you using, you can lost images or other media files due to unexpected reasons but if it ever happens to you're the do not worry because using Digital Media Recovery Tool. This tool will allow you to get back photos from your smartphone. With this effective professional tool, you can also:
Recover lost images from smartphone easily
Get back lost images from memory card and external drive as well
Besides smartphone, it can also recover deleted or lost photos from digital cameras as well
Apart from photos, you can also recover videos and audio files
Provides easy to use interface
See preview of recovered photos and select the required photos from the list
Recover Photos From Smartphone Easily



* Free version of the program only scans and previews recoverable objects.
Smartphones has changed the idea of photography. Each and everyone whether they are professional or a simple user, almost have a camera with them in the form of smartphones. This means there is a little need to buy a camera and a digital camera separately. Smartphones have efficiently taken over the market with its standalone digital cameras.
With improved performance it comes with addition or external memory as well for additional storage of data such as Photos and pictures. But with this extra storage memory you start to keep lots of stuffs without having a secure backup. In such a situation your really important stuffs such as pictures lose or misplaced or got deleted accidentally. As the computer these smartphones dose not any recycle bin to find out the deleted stuffs and rescue them. sometime when you are happily snapping away pictures and at time when you are deleting the load of pictures and your deleted photos that you didn't want to delete and even you have not made any backups or anything like that. These are even more prone to errors such as system corruption, accidental deletion of pictures, while transferring captured pictures, memory card errors or due to human errors.
Common reasons for the deletion or loss of pictures from Smartphones:
Pressing of delete option accidentally- Smartphones are embedded with multitasking and multi-touch features. These days devices are totally based on touch so there is maximum chances of getting pictures deleted from the device when fingers sides to other disastrous options such as "Delete All", "Format" options.
Deletion of pictures while Transferring- Images and pictures are more important in our lives they speak more than words. So everyone needs to store them, somehow there is chances of losing them while transferring photos to the computer or hard disks. While doing so it can come across many errors which make it really frustrating to restore all of them back.
Memory card Format- Flash memory devices such as Memory cards and sticks are used to expand the storage capacity of the Smartphones.  These are the storage device to store photos and pictures that are captured via the smartphones.  Sometimes we accidentally click on the deadly option "Format". This can make to lose all your precious memory, digitally captured images within seconds.
Corruption of Memory Card- Improper ejection of storage media from the digital devices leads to virus attack or damage of memory card. Due to excessive exposure to unsecure devices can even make the memory card to corrupt. This can result to huge loss of pictures and photos along with other video files.
All these cases can cause users to lose their precious memories, meaningful moments. When such situations arises then what to do? Many people think that their photos and pictures are lost forever and will never come back. In such cases there are various situation thjat makes the stored photos in the smartpones from becoming inaccessible. Among the wide range of possibilities there are many common scenarios that are responsible deletion and loss of pictures from the device.
  

Most of the frequent reasons are accidental deletion of images.

  

Due to improper and mishandling of the device can also leads to loss of date.
  Due to virus attack that may affect all the photos and leads them to corrupt.

  

Sudden or abrupt removal of the memory card while it is been used by the system or during transferring process.

 

The frequent power cut also leads to loss of pictures and photos from the device.
How to recover lost or deleted pictures from Smartphones?

In order to recover and restore back all the pictures from the smartphone you need to Rescue Digital Media software as it helps to recover formatted smartphone files stored photos, video clips etc.
With the help of its advanced scanning algorithm you can easily scan the whole device and after scanning it generates a preview of the recovered photos file formats like .jpeg, .jpg, .tif, .tiff, .png and many other file types. Its special algorithm is designed in such a way for helping users to recover photos and even video file formats. This utility software helps you to restore all your photos back from the flash memory cards such as XD, Memory Stick, MMC, Memory Card etc. It can even retrieve deleted photos from popular brands of camera like Nikon, Cannon etc. It is capable of restoring inaccessible images in its original format.
You Might Also Be Interested In:
Steps to recover loss or deleted pictures from Smartphones-
Step 1 – Install "Photo Recovery" software and launch it on your computer. Click on "Recover Photo, Audio & Video" tab to recover photos, videos and audio files from any SD card, external USB drive or computer hard drive. Connect the media to your computer and then perform the process.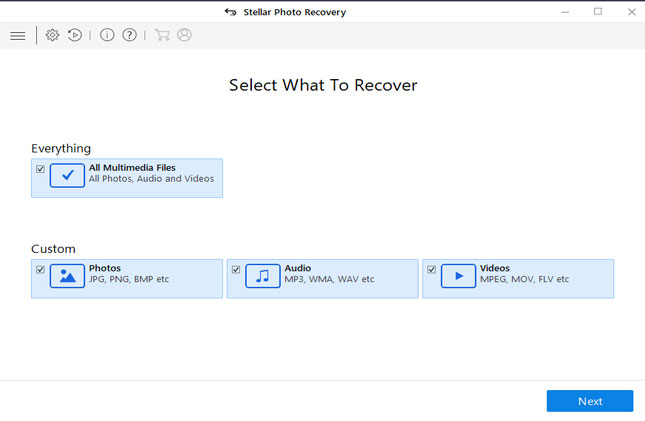 Step 2 – Select the drive from which you want to recover files. All the hard drive and external media will be shown in the list. Now select the desired drive to scan and then click on "Scan" button.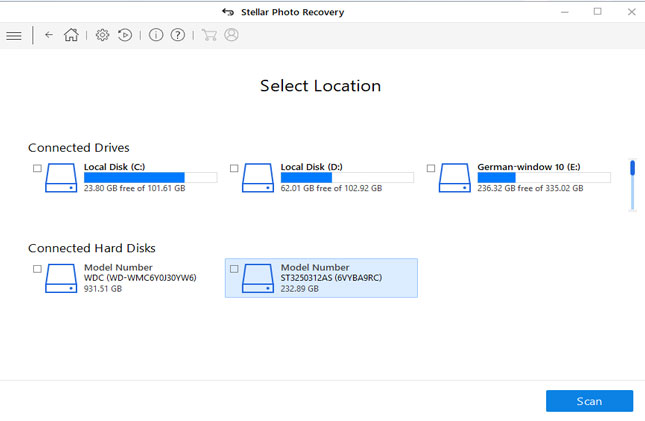 Step 3 – Once you click on "Scan" button the software will show that scanning is in progress. The software will search for all multimedia files from your selected drive or attached media.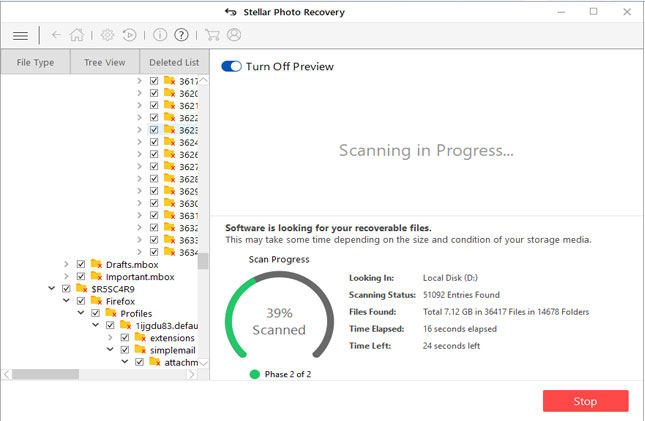 Step 4 – After scanning, all the files that are found in the selected volume, hard disk or other storage media devices are listed. You can now select the files to preview them and then you can click on "Recover" button to finally save them on your computer.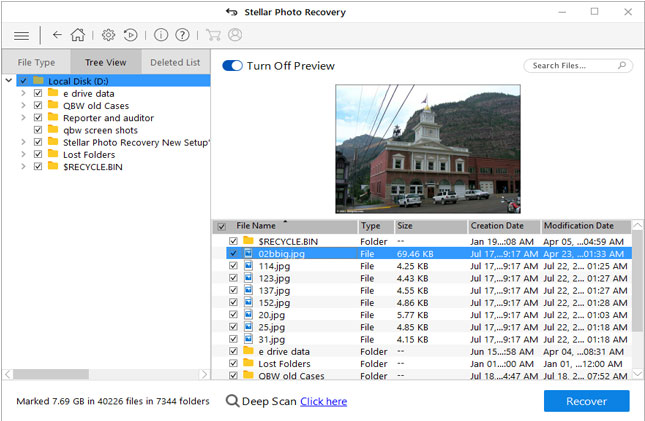 Tips to remember
After losing your important data from your storage device, it is very much important to remember some useful tips which can help you to avoid data loss in future. Some of the tips are mentioned below:
Always make a backup of all your important files or folders so that it can help you in future when any data loss situation happens.
Use some reliable power source which can help your system from sudden shutdown
Before formatting, check your storage device at least two to three times
Never use any digital device when its battery is low
Don't remove the files when file transfer process is on progress
Before removing the device from computer or from any other system, eject it properly
Avoid using the same device when it is already used and it is full. Keep it on safe place and do not save any new media files otherwise the previous data will be overwritten
Always protect your device from any virus or malware attack by using the perfect antivirus program
Before deleting any files, just be sure of what you are selecting and what you are deleting
Never avoid any type of warning message because this can also be the reason for data loss