Are you looking for the perfect solution on how to recover hidden files in Android mobile? Don't panic you are at the right place.
When this type of situation happens to any smartphone user, it's really challenging to deal with the situation. Since the files which were hidden can be precious and the worst thing is that nobody knows to get them back, right? Well, do not worry, in this article you are going to learn the 7 feasible methods on how to find hidden photos on Android phone easily.
So, let's get started…
To retrieve deleted hidden files in Android mobile, we recommend this tool:
This software will restore data from corrupted, formatted, encrypted storage media and works in all data loss situations. Now recover your lost and deleted data in 3 easy steps:
Download this Media File Recovery Tool rated Excellent on Pcmag.com.
Select the storage media from which you want to restore the media files & click Scan.
Preview the recoverable files, select the items you want to recover and click Recover to save the files at desired location.
How To Recover Hidden Files In Android Mobile?
In this section, you'll learn not one or two but seven different methods to show the hidden files on Android phone. The techniques are as follows:
Solution #1: Best Way To Show & Recover Hidden Files In Android Mobile
The Photo Recovery tool is one of the best options that you can try to recover deleted hidden files on Android phone. Yes, I am suggesting this software because it has the capability to retrieve deleted, lost, corrupted, formatted, and even inaccessible stuff from digital devices with ease.
With the help of its advanced scanning algorithm it can fully scan your device and after scanning it generates a preview of the recovered files. It's totally virus-free with a very high success rate of recovery, 100% read-only, safe and secure to use
So, what are you waiting for? Just download SD Card Recovery software now on your on Windows as well as Mac systems and do data recovery with ease.
emid

emid


* Free version of the program only scans and previews recoverable items.
And after installing this program you need to follow the step by step guide to know how to access inaccessible files on Android.
Solution #2: View Hidden Videos On Android Phone With ES File Explorer
The "ES File Explorer" is an app that is available on the Play store. It can be used to perform the recovery of deleted hidden files on the Android device. To make use of this app, it's very important that your device is in working condition from which the hidden files require recovery.
So, just follow the below steps to view the hidden files on your Android phone:
At first, install an ES File Explorer application from a Play Store.
Next, slide a right menu & then select an option Tools.
After this, go down & then choose the option "Show the hidden files".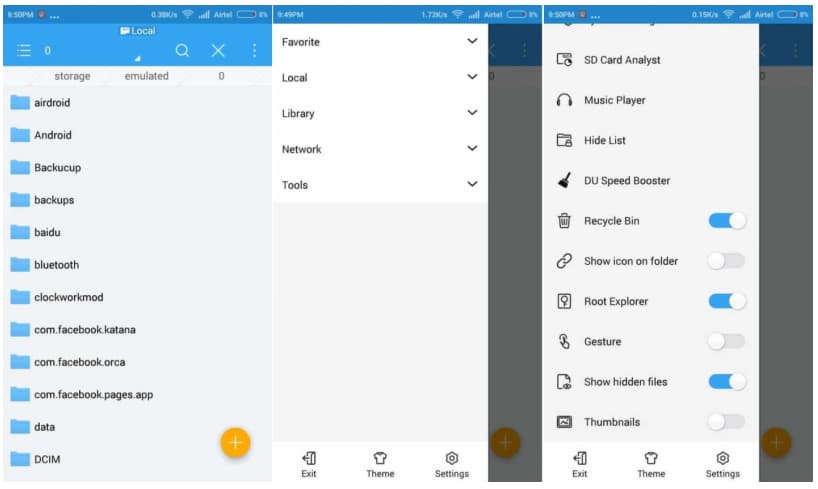 Now, you need to turn it on & all the hidden stuff will be seen on your phone.
Solution #3: Find Hidden Photos On Android Phone Via File Manager
All the Android phones have their own default file manager that can also be used to view hidden files. To use the default file manager, follow the shown below:
First of all, go to a File Manager

Then, click on the "Menu" so you can to see the various options
Choose the "Show the Hidden Files" option.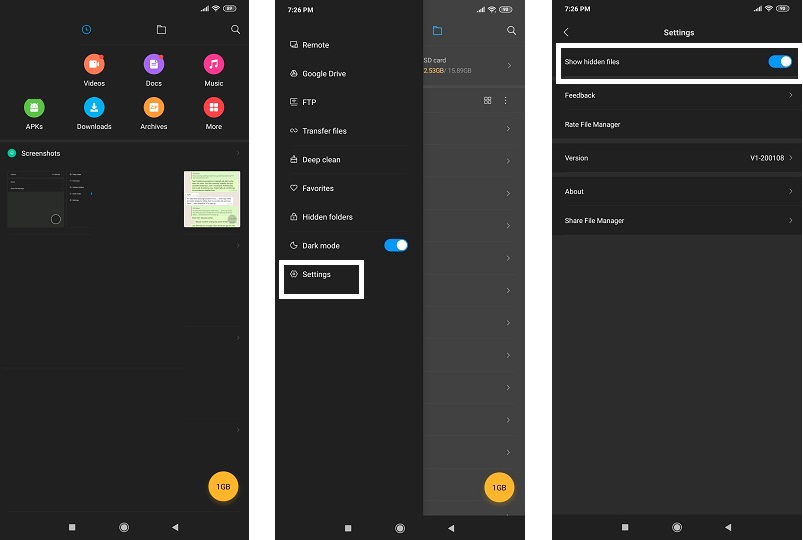 After following the above steps, you will be able to unhide the hidden files.
Solution #4: Use Gallery To Access The Inaccessible Files On Phone
This specific way comes in handy when you need only to recover or find your hidden photos. The requisite to perform this method efficiently is to access the built-in Gallery app of Android mobile. Here are the instructions to recover hidden files in Android mobile by using the Media Gallery:
Step 1: Simply click on the Gallery icon to open it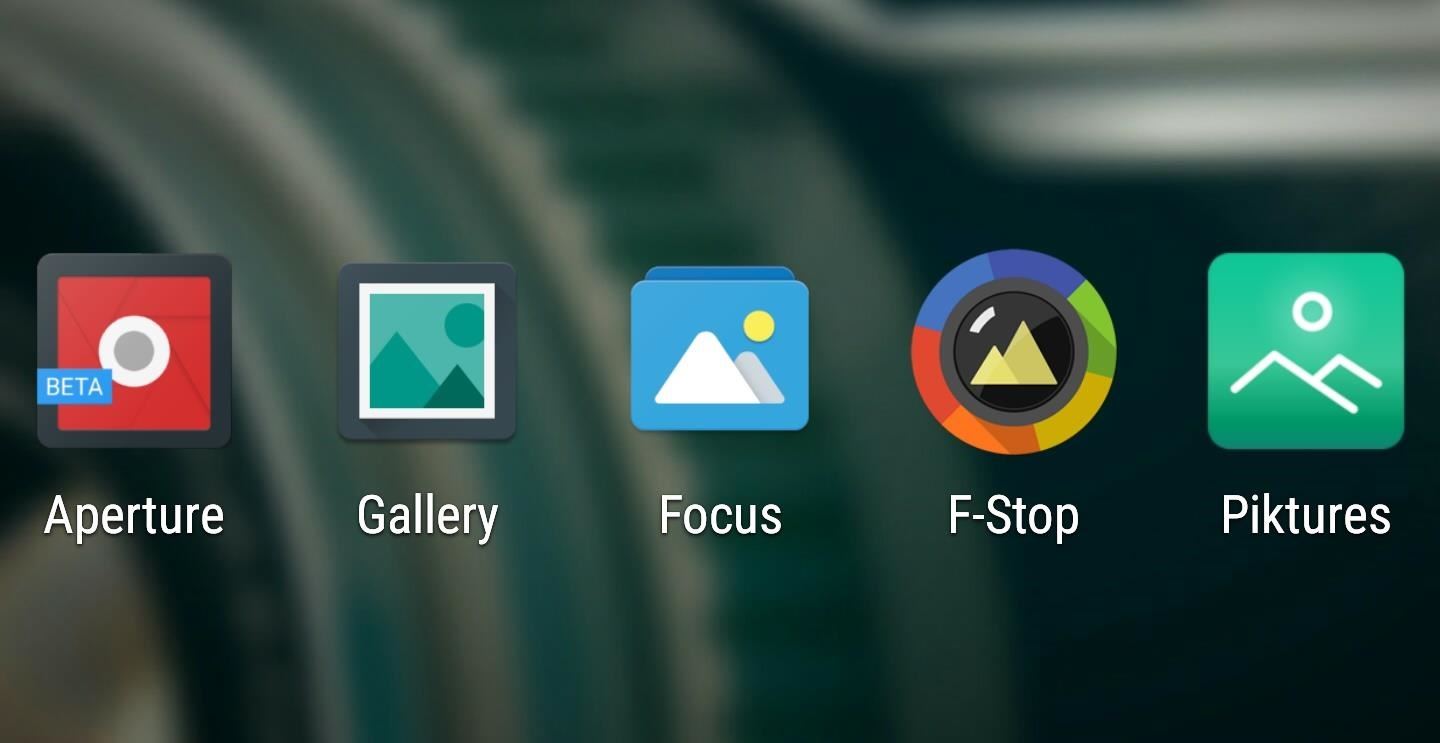 Step 2: In the second step, you have to click on a vertically dotted "Menu" option.
Step 3: After this, tap on the "Settings."
Step 4: Find the option "View Hidden albums" from a list & click on it.
That's all, now you'll be able to see your hidden videos, pictures, and other media files again.
Solution #5: How To Recover Unseen Files Stored In The Phone's SD Card
You can use another method to recover hidden files in Android mobile from SD card. To do so, you need to join your Android with computer and access files that were disappeared or in a hidden manner.
Check out the beneath steps:
Firstly, connect your Android with a PC & let the PC to access your device storage.
At this time, open a folder where you were saved your lost files
Under a  Windows menu, click on the option Organize 
Now, go to the Folder and Search, then View tab
Under the view tab, you need to select the option "show the hidden files, folder and drives"
Also, deselect the option "Hide protected operating system files" & confirm the changes you have done.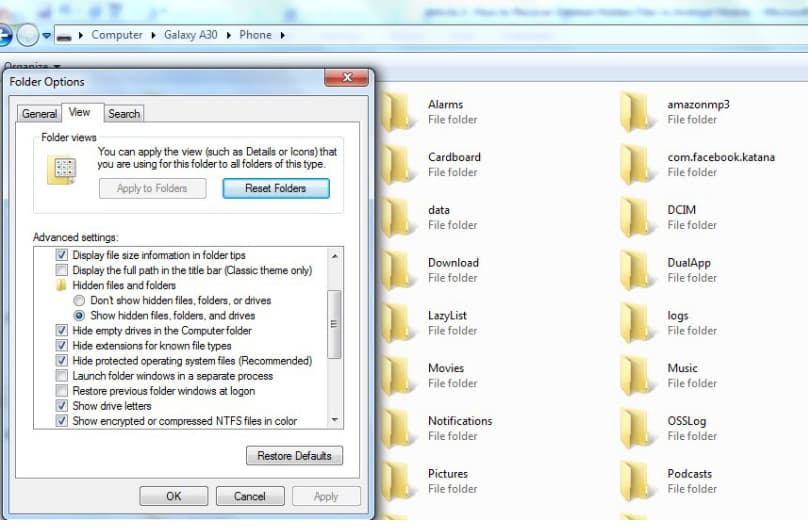 After completion of all these steps, all your media files will be shown on an Android phone.
Solution #6: Recover Deleted Hidden Videos On Android Using Google Drive
Everyone knows the Google Drive app, I hope many of them keep their important data on it. It gives 15GB storage space where users can store their essential documents easily. In Google drive, you can store videos, photos, documents, and other files for future use. So, this is also the best way for users who want to know how to recover deleted hidden videos on Android.
Here are the steps to follow:
Go to Google Drive on your phone via browser or app https://google.com/drive
Here you will see the files list that was uploaded. For your convenience, search for the files by typing the file name using the magnifier button
Now tap on the file to view the item. When you get the files, you were looking for, simply click on it and then press the Download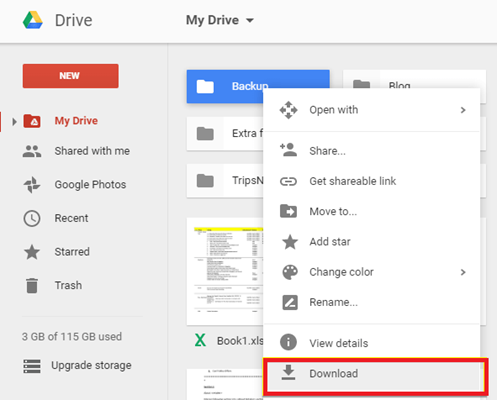 Solution #7: Recover Hidden Photos And Videos From Google Photos
When stuff disappears from your Android phone then, you can easily restore them using Google Photos. It is another working method that can help you to deal with data loss situations with ease. If you've enabled the sync option, then let's try the steps given below to recover hidden files in Android:
Step 1: Firstly, open the Google Photos app on your phone
Step 2: Then click on the hamburger menu just close to the search bar
Step 3: There you'll see the Trash option, click on it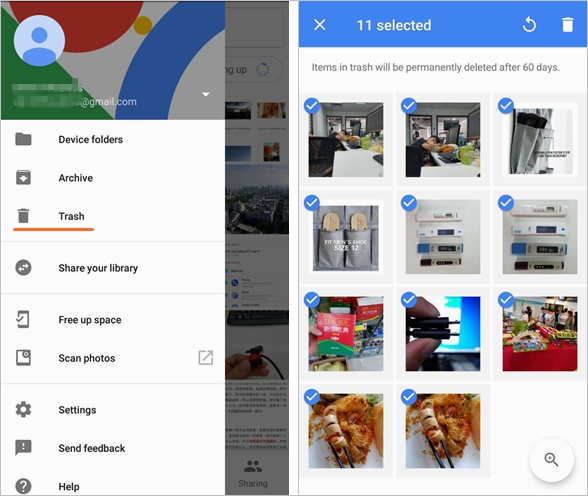 Step 4: Here you'll see all the deleted items that you want
Step 5: Select them and finally click on Restore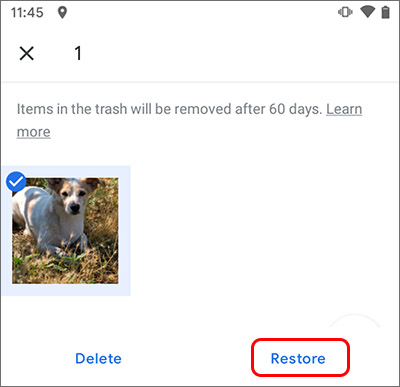 That's it. Now all your items will be back in the Google Photos app.
The FAQ (Frequently Asked Questions)
Where Are My Hidden Photos On Android?
Your hidden photos are located in the default file manager. To view those pictures, you have to go to Default File Manager >> Menu >> Show the Hidden Files option. After doing so, you'll be able to see the hidden image files.
How Do I View Hidden Pictures In My Gallery?
To view the hidden pictures, you need to tap on Gallery icon and then click on the vertically dotted Menu option. Next, tap on the Settings >> View Hidden albums. Now you can see your hidden pictures on gallery again.
Time To Verdict
Here, I've discussed several approaches on how to find hidden files on Android phone. Most Android users think that the files are lost forever, but this is not true. Actually, those files and folders are in a hidden manner.
So, you should properly check your Android device & try the solutions mentioned in this article to show hidden file Android. But, if you want an instant way to access inaccessible files on Android, then I would like to advise you to use the photo recovery tool mentioned above. It has a powerful scanning algorithm that works well to find & recover hidden files from the SD card.
That's all…
Alex is an expert technical writer with 7+ years of experience. His in-depth knowledge about data recovery and fascination to explore new DIY tools & technologies have helped many. Alex has a great interest in photography and loves to share photography tips and tricks with others.