Hey…I am damn sure that if you have reached this webpage then you must be willing to know how to fix AVI files That Won't Play. And let me make it very clear that you will not get disappointed here. So, stay tuned with me.
Well, in this article, I am going to introduce 7 quick tactics using which you can easily repair broken AVI files that won't play. After fixing the AVI file won't play an issue, you can watch your AVI video without any interruption.
To repair broken AVI files that won't play, we recommend this tool:
This software will repair flickery, stuttery, jerky, unplayable videos and supports all popular video formats. Now repair your corrupt and broken videos in 3 easy steps:
Download this Video Repair Tool rated Great on Pcmag.com.
Click Add File to add the video you want to repair.
Select Repair to start the repair process and save the repaired video on the desired location after the repair is done.
But, before taking action to solve this issue, it's very much important to know the exact reason behind this issue. So, let's see the main reasons that can cause AVI file not playing.
What Causes The AVI Files That Won't Play?
There are several reasons responsible that can lead to a .avi file that won't play. Below I have listed the major factors that can lead to this problem. Let's see them:
The AVI file has been corrupted
Your media player does not support the AVI video file format
Windows 10 doesn't have supporting codecs
When an AVI file isn't downloaded/transferred properly
Because of outdated drivers
As you've learned the common reasons behind the above-mentioned issue, now it's time to take measures to know how to repair broken AVI files that won't play.
Try Professional Video Repair Tool to Resolve AVI File Won't Play
When it comes to repair corrupt video files, using the Video File Repair Tool is the best option you can try. This software will surely help you out to fix AVI files that won't play an issue. So, it's better if you try the direct and automatic way rather than following the manuals.
Apart from that, it has the ability to shot any kind of errors related to all video file formats such as MP4, WMV, AVCHD, FLV, AVI, M4V, etc.
This tool has several amazing features like:
Repair corrupted, damaged, broken or inaccessible AVI video files successfully
Totally trustworthy utility
Fixes virus-infected video files
User-friendly interface
100% safe & secure to use.
The best part about this video repair utility is that – it is available on both the operating systems; Windows & Mac. And you can try this feature-loaded tool even with zero technical knowledge can try this tool.



* Free version of this program only previews repaired videos.
Here is the step-by-step guide of this software which you can follow to solve AVI video files that won't issue.
Step 1: Download, install and launch Video Repair software on your system. Click on 'Add Files' to add corrupted video files.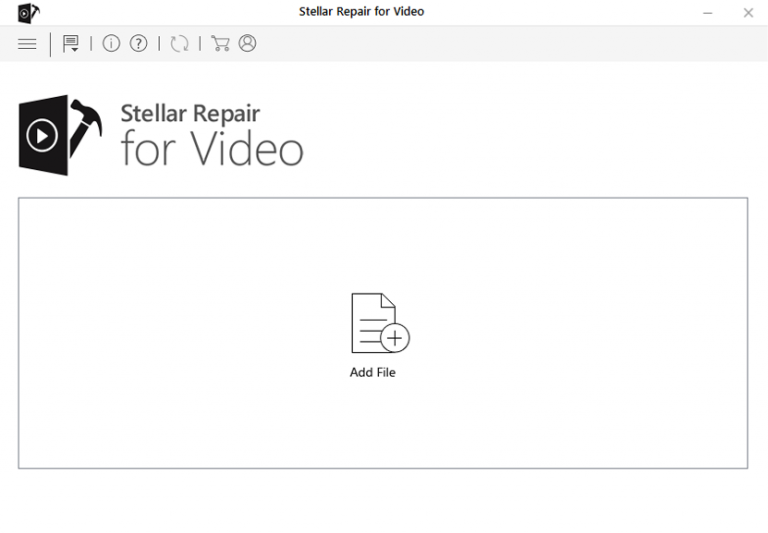 Step 2: Click on 'Repair' button to begin the repairing process. This start repairing your added video files one by one.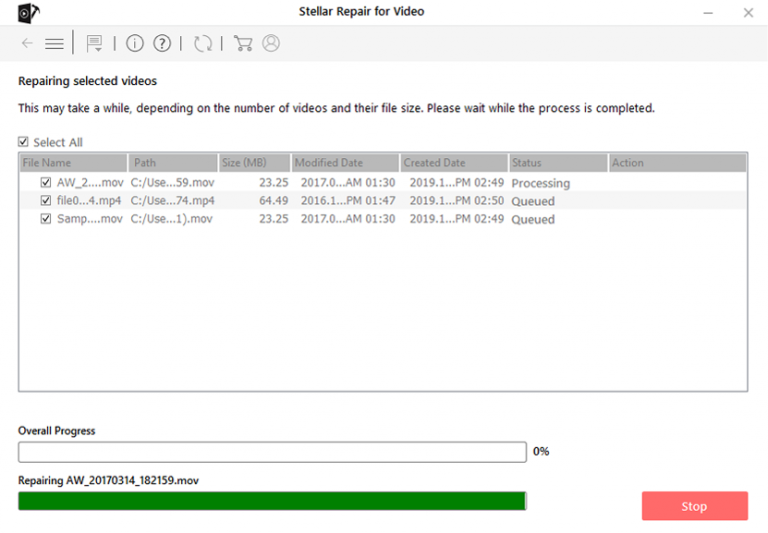 Step 3: You can click on 'Preview', in order to preview the repaired video file within the software and click on 'Save Repaired Files' button to save the repaired videos at desired location.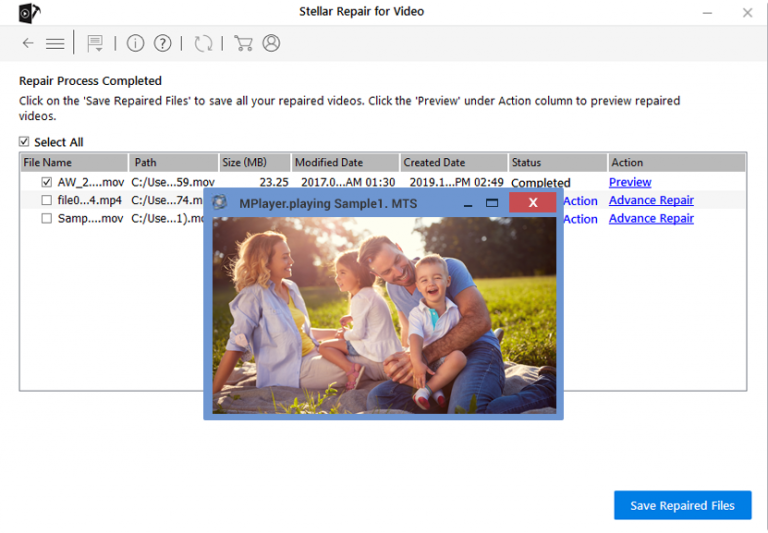 Other Alternative Solutions On How To Fix AVI Files That Won't Play
Well, there're numerous techniques to fix corrupted and damaged AVI files. Hence, below I've listed the effective ones that might help you to deal with such an AVI file corruption problem.
Workaround #1: Download The AVI Video Files Again
Sometimes, it may happen that unfinished transferring or downloading the .avi video file can lead to the AVI files that won't play issue. Hence, you need to download your AVI video file again from the source and then you can try to play your video again.
If this solution won't repair AVI files problem, then you can try the next one.
Workaround #2: Repair AVI Files That Won't Play Using VLC Player
In order to fix AVI files that won't play, you can try the free open-source VLC Media Player and make them playable again. I am recommending to use VLC media player because it has an in-built video resolving feature that can actually help you to solve the unplayable AVI file without any difficulty.
Here are the easy steps that you can follow to know how to repair broken AVI files in vlc:
Step 1: Run the VLC Player on your PC successfully.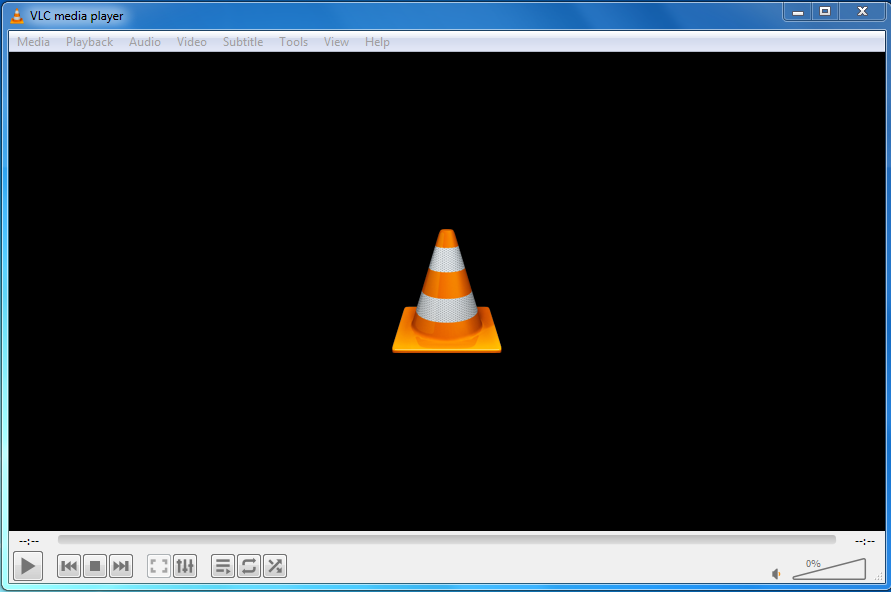 Step 2: Then, open the media player >> click the Tools options
Step 3: Next, choose the Preferences from a menu.
Step 4: At this time, you have to choose the Input / Codecs option from the categories that you'll get.

Step 5: After this, you need to go to the Files section
Step 6: Now, select your AVI corrupted video files and choose the option Always fix. Finally, tap on Save.

Workaround #3: Play Your AVI Video On Another Media Player
If you are not able to play your AVI video on the respective media player, then you can try to play it in some other media player like Windows Media Player, VLC Player, KMPlayer, JetVideo Player, RealPlayer, etc. I am saying this because sometimes it is possible that the player you're using doesn't support the AVI video codecs.
Workaround #4: Update Your Video Drivers
To fix non-playable AVI videos, it's necessary to have the latest version of the drivers for working your AVI files.
Therefore, it's advised to make use of the updated video drivers, thus you can check regularly for the availability of the newest drivers.
Workaround #5: Convert AVI File To Another Video Format
Another option which you could try to troubleshoot the AVI file not opening is to convert your AVI video file to another video format such as AVCHD, WMV, MP4, DAT, FLV, etc. to make your files playable. Always make use of a safe & secure online converter tool to convert your video file.
However, you can also try VLC player to convert your specific video file, follow the below steps to do so:
At first, open your VLC Media Player.
Then, make click on the Media >> Convert/Save option.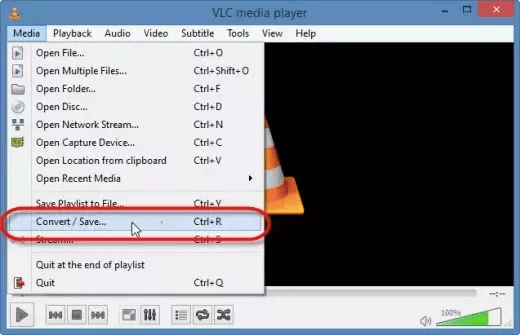 Next, use the Add button then simply add what you require to convert…
After that, select output format MP4 from the appearing Profile. …
Now, click on Browse to select the Destination file and to provide the file name.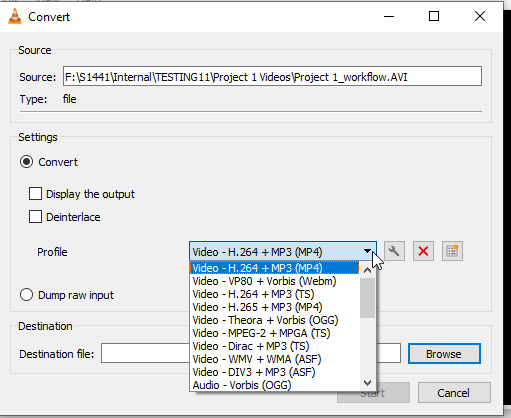 Lastly, click on the Start to convert AVI to MP4.
Workaround #6: Change The Codec
Last, but not the least, to solve how to fix AVI files that won't play, try this solution which is to change the codec. The corrupted or broken video might be because of the incompatible codec of the file format or the absence of the correct codec in the system. So, make sure that you try to export the video with a different codec.
So, these are the manual resolutions that could help you to solve how to fix AVI files that won't play. If none of them work then without wasting time simply go for the Video File Repair Tool.
Bottom Line
So, this is all about how to fix AVI files that won't play, I tried my best to provide the complete solution to repair AVI file won't play. But make sure to try the Video File Repair tool & deal with the AVI video file corruption problem with ease.
However, sometimes it might happen that you may lose AVI video files from your storage device due to the corruption issue. In that case, you can recover AVI files from your preferred storage device using the backup option easily.
I Hope, this blog will not let you down, allow you to repair corrupt video files, and enjoy watching the videos with your friends & family.

Taposhi is an expert technical writer with 5+ years of experience. Her in-depth knowledge about data recovery and fascination to explore new DIY tools & technologies have helped many. She has a great interest in photography and loves to share photography tips and tricks with others.