AVI file is a widely used video format for watching high-definition movies or video clips. But what if you can't play your favorite video on the VLC media player due to a corrupt AVI index? Well, there is nothing to worry about; here in this post, we have discussed some effective solutions for fixing AVI index VLC.
You can fix corrupt AVI index by using the best Video Repair tool or you can fix broken or missing AVI index in VLC player itself.
So, let's get started…
To repair AVI index, we recommend this tool:
This software will repair flickery, stuttery, jerky, unplayable videos and supports all popular video formats. Now repair your corrupt and broken videos in 3 easy steps:
Download this Video Repair Tool rated Great on Pcmag.com.
Click Add File to add the video you want to repair.
Select Repair to start the repair process and save the repaired video on the desired location after the repair is done.
Quick Navigation
Part 1: What Is AVI Index?
AVI is also known as Audio Video Interleave. It is a multimedia container format which is developed in November 1992 by Microsoft as a part of its video for Windows technology.
The AVI files contain both video & audio data in the file container which allows synchronous the audio with video playback.
Meanwhile, an AVI index is generally used to check whether AVI video tracks & audio tracks are playing at the same time or not. It is a set of the rules that makes it much easier to choose a specific time range in the AVI video.
Common Signs Of AVI Index Corruption
AVI files are prone to index corruption. So, when your AVI index gets corrupted or broken, the below error messages will appear.
An AVI video will freeze & won't play
AVI video is played; it's interrupted by continuous stuttering.
Part 2: What Causes Broken Or Missing Index Of AVI File?
There could be numerous reasons that can be responsible for broken or damaged AVI index. Thus, below we have shortlisted the major factors that can lead to this issue:

1. Media Player Fault
If there is some issue with your preferred media player then it can damage your AVI file index. Moreover, the incompatible media player with AVI format can also lead to index-related errors.
2. Interruptions During File Transfer
Most of the time, it happens that while transferring the video file if any interruptions take place like poor internet connection, sudden system shutdown, etc. can result in a damaged AVI index.
3. Using Unreliable Tools
Using unreliable or insecure tools for converting the AVI files is another foremost reason for AVI index corruption. Thus, you should always prefer a reliable tool in order to convert AVI file to another video format.
4. Due To Bad Sectors On The Storage Media
Sometimes, it may happen that due to the bad sectors present on the data storage media could also affect the AVI index & stop video footage from playing.
5. Because Of Downloading The AVI File From Unreliable Website
Downloading an AVI video from an untrustworthy source or website could damage your AVI index and make your movie unplayable.
6. Using Insecure Video Editing Tools
It might possible that using an insecure video editing tool to edit AVI video can bring viruses/errors with it that can damage your AVI index. So, if you're not careful about editing software that you use can harm your video clip.
As you have learned the common scenarios behind broken or missing AVI index VLC, now it's time to know some feasible ways to fix this issue.
Part 3: How To Fix AVI Index Permanently Using Powerful Video Repair Tool?
Video Repair is an award-winning program that can proficiently repair corrupt AVI index or header and makes it playable again.
It is an excellent utility embedded with the scanning algorithms that can resolve how to fix broken missing AVI index easily.
Apart from AVI, it can repair other video formats as well like MP4, MKV, WMV, MOV, F4V, MPEG, MKV, ABCHD, etc.
The best thing about this Video Repair software is that it supports both the Windows & Mac OS.



* Free version of this program only previews repaired videos.
So, just download this software on your Windows or Mac system and follow the below step-by-step guide for fixing AVI index VLC easily.
Step 1: Download, install and launch Video Repair software on your system. Click on 'Add Files' to add corrupted video files.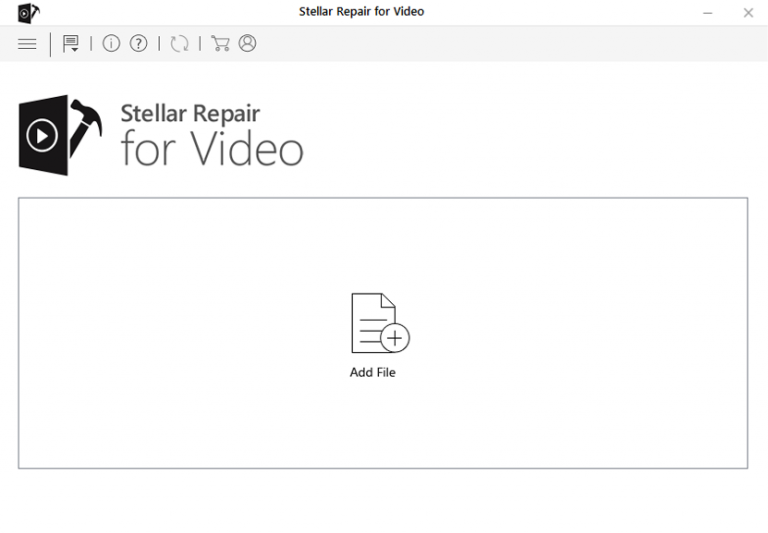 Step 2: Click on 'Repair' button to begin the repairing process. This start repairing your added video files one by one.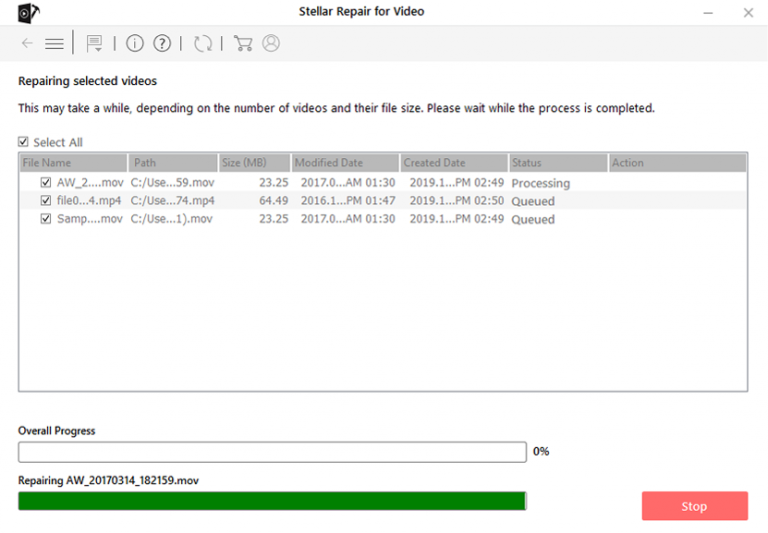 Step 3: You can click on 'Preview', in order to preview the repaired video file within the software and click on 'Save Repaired Files' button to save the repaired videos at desired location.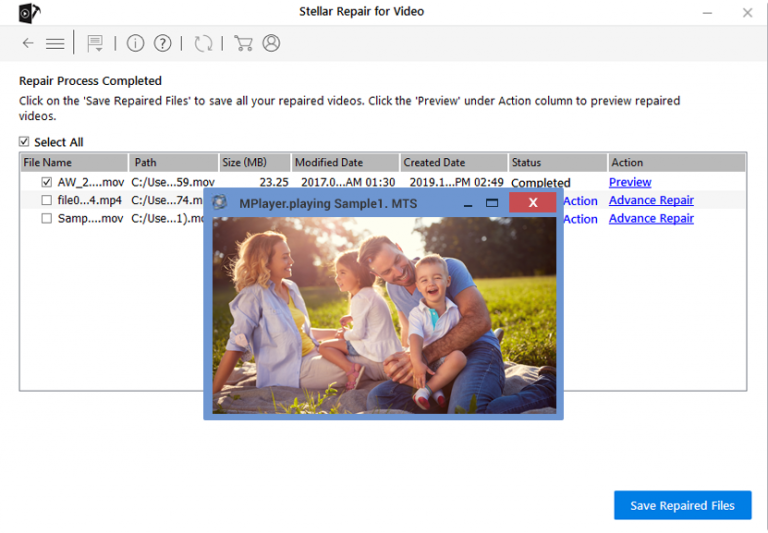 Part 4: Fixing AVI Index In VLC Media Player
A VLC Player has the in-built AVI File Repair feature which can easily build the corrupt or broken without damaging the files.
Therefore, here you should also use this excellent feature for fixing AVI index VLC stuck.
Launch the VLC player and open a broken index AVI file
Then, VLC will show 3 options that are, Play as it is, Build index then play, & Don't play
At this time, tap on the Build index then play option & let the VLC player fix AVI index file

Next, wait some time until the file repairing process gets finished.
Now, play a repaired video file.
But If VLC Player Does Not Show The Above 3 Options Then, Follow The Below Steps:
At first, go to the Tools >> Preferences option in the VLC menu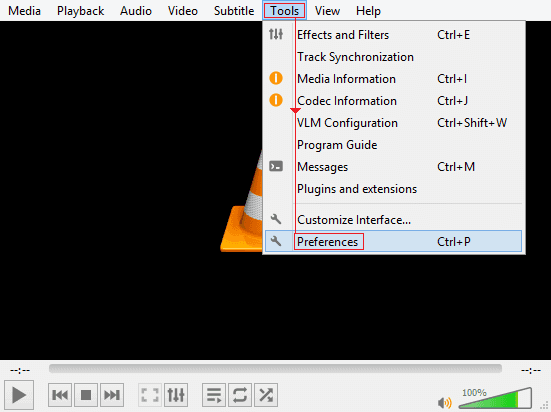 Tap on the Inputs/Codecs & scroll down and reach the Files section

Find Damaged/incomplete AVI file option
Select the option "Always fix" from a drop-down menu.
Hit the Save button.

Part 5: Fix AVI Index Free By Running SFC (System File Checker)
For fixing AVI index taking too long, you need to run the SFC scan in Windows 10 by following the below instructions:
Choose the "Start," >> type "cmd" and then tap on "Command Prompt."
Right-tap on a tab & choose "Run as an Administrator."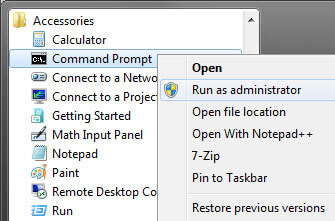 Under a "Command Prompt" window, type the below command:
SFC / scannow.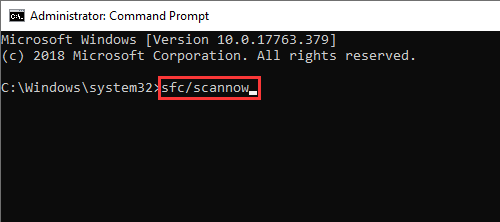 Part 6: How To Build AVI Index With DivFix++?
DivFix++ is an efficient video repair program that is specially designed to fix AVI files that won't play. So, you need to download & install DivFix++ from developer's website (see Resources). After that follow the below steps:
Launch the DivFix++ then click on the folder option at the right side top corner.
Choose where you need to save your fixed AVI file.
Tap on "Add Files" option >> select the AVI video file that needs to be repaired.
Now, click on "Rebuild Index" option to start the AVI repair process.
Part 7: [Bonus Tips] How To Avoid Broken Or Missing AVI Index Issue?
As we all know – precaution is better than cure! That's why here we have listed down some precautionary measures that can surely help you out to avoid further AVI index corruption.
Never download AVI files from the untrustworthy websites.
Avoid compressing the AVI files using unreliable software
Keep multiple copies as a backup of all your vital AVI videos
Make sure that your media player is supporting AVI codec
Avoid randomly sharing of the AVI video files over the internet; it can lead to AVI index corruption.
Before downloading the AVI videos make sure that your internet connection is stable.
Frequently Asked Questions:
How Do I Permanently Fix My AVI Index?
In order to fix VLC fix AVI index permanently VLC, follow the below steps: Just open the VLC Player Choose Tools and then go to Preferences After this, choose the Input & Codecs Now, select the Always Fix option >> click on the Save.
Why Won't VLC Play My AVI File?
Your AVI file might not play due to the corrupt index or header of AVI file. Besides, VLC player has compatibility problems with AVI codec which is used to compress a video file. An AVI video file has both video & audio data streams to play together in the synchronization. Therefore, when AVI has a video stream with the recent codec for a compression, the VLC player cannot play the file as it can't decompress that codec.
Wrap Up
So, this is all about how to fix AVI index permanently VLC. All the specified techniques are very effective for fixing AVI index VLC. So, you can try them as per your niche.
That's all…

Alex is an expert technical writer with 7+ years of experience. His in-depth knowledge about data recovery and fascination to explore new DIY tools & technologies have helped many. Alex has a great interest in photography and loves to share photography tips and tricks with others.