Google Drive is mainly used to store all sorts of data including pictures, videos, and more to its cloud platform. Besides, it allows users to preview the files, directly play & watch the videos stored within it. However, there are several people who are reporting about "Google Drive Video Not Playing " problem.
If you are also facing "couldn't preview file there was a problem playing this video" error then you're not alone. As in this post, I will share 15 handy ways that will definitely help you to fix Google Drive video not playing problem easily.
Before moving ahead, let's take a look at some of the reasons that can lead to Google Drive not playing MP4.
To fix Google Drive video not playing, we recommend this tool:
This software will repair flickery, stuttery, jerky, unplayable videos and supports all popular video formats. Now repair your corrupt and broken videos in 3 easy steps:
Download this Video Repair Tool rated Great on Pcmag.com.
Click Add File to add the video you want to repair.
Select Repair to start the repair process and save the repaired video on the desired location after the repair is done.
Why Are Google Drive Videos Not Playing?
Well, before fixing the Google Drive video not playing problem, it's important to know the exact reason behind the issue.
So, below I have listed some of the possible scenarios that can cause this issue.
Corrupted Video File
Sometimes, it might happen that the video file you have uploaded is damaged itself and makes your video unplayable.
Incompatible Browser
The browser that you are using may not have needed an extension/add-on. Besides that, when your browser might have outdated or itself got damaged.
VPN Issue
Another reason is the problem related to the VPN (Virtual Private Network). When you unknowingly turned-on the VPN anywhere and you cannot connect to the internet, can lead to Google drive unable to play video.
Incompatible Extension or Add-on
Most of the time, due to incompatible extensions or Add-ons can result in non-playable video issues or errors.
Unavailability
Occasionally, you can't play or access your video because of the intermittent network problems.
So, these are the major factors that can lead to the Google drive video an error occurred.
How To Fix Google Drive Video Not Playing?
Check out the below-listed solutions one after another to see which solution will help you to deal with Google Drive video not playing.
Trick #1: Check The Internet Connectivity
If you are not able to play your Google drive videos, then first of all you need to check your internet connectivity. It simply means that you need to check if the ethernet cable or router/ modem cable is working well.
However, if you haven't found any issue with these cables then you can go for the next method.
Trick #2: Clear Browser History/Cookies Of A Browser
Due to an accumulation of the browser cache & cookies, you can face Google Drive there was a problem playing this video problem.
In such a situation, you need to clear the browser cache & cookies by following the below steps:
Step 1: At first, make a tap on 3 vertical dots which you can see on a top right-side corner of your screen.
Step 2: Go to the Settings
Step 3: Scroll down & in the Privacy & security tap on the Clear browsing data option
Step 4: Then, click on the Clear data option.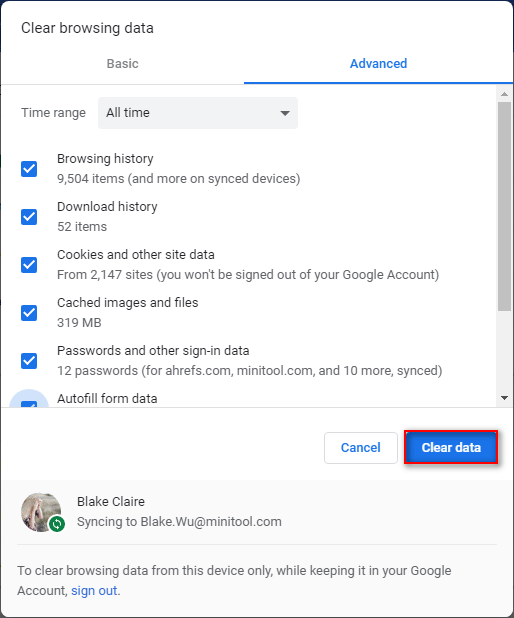 Step 5: Once clearing the cache files, if you're still facing Google Drive not playing the video issue, then click on a Cookies & other site data in the Clear browsing data. Next, click on the button Block all cookies.
Trick #3: Force Stop The Google Drive & Re-Launch
In order to force stop the Google Drive, try these easy steps:
Just open the Settings.
Next, navigate to the App Manager/Apps
Then, search for the Google Drive application & click on it.
Click on the option Force Stop.
Re-launch the google drive application & again try loading the video files.
Trick #4: Disable All The Plug-Ins
Another approach that you can try to troubleshoot the Google Drive videos not playing in chrome is to disable all the Plug-ins. To do so, follow the beneath instructions:
Step 1: First, click on three dots
Step 2: Navigate to the More tools >> Select the Extensions.
Step 4: Toggle a switch of an each extension that you see off.
Step 5: Re-launch the Google Chrome.
If this solution won't help you to solve the Google drive issue, then proceed to try the next one.
Trick #5: Open Your Video In The New Window
Several people have reported that they fixed this issue and able to play their favorite Google drive video by opening the video in a new window. So, here I would also like to suggest you once try to play your video in another Window and see if this works. To do so, follow the below steps:
First of all, open your Google Drive & choose a video file that you need to play.
Near an upper side of the Window right corner, you need to tap on the three vertical dots
After that, click on the Open in the New Window.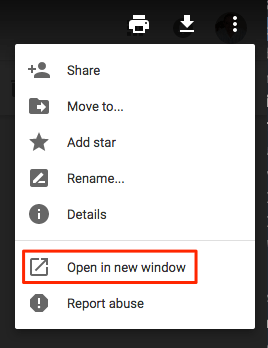 At last, check if a video gets to begin to play.
Trick #6: Try To Play Your Video In An Incognito Mode
This mode is designed in such a way that whenever you search anything using Incognito mode it'll not store any browsing history or cookies/caches.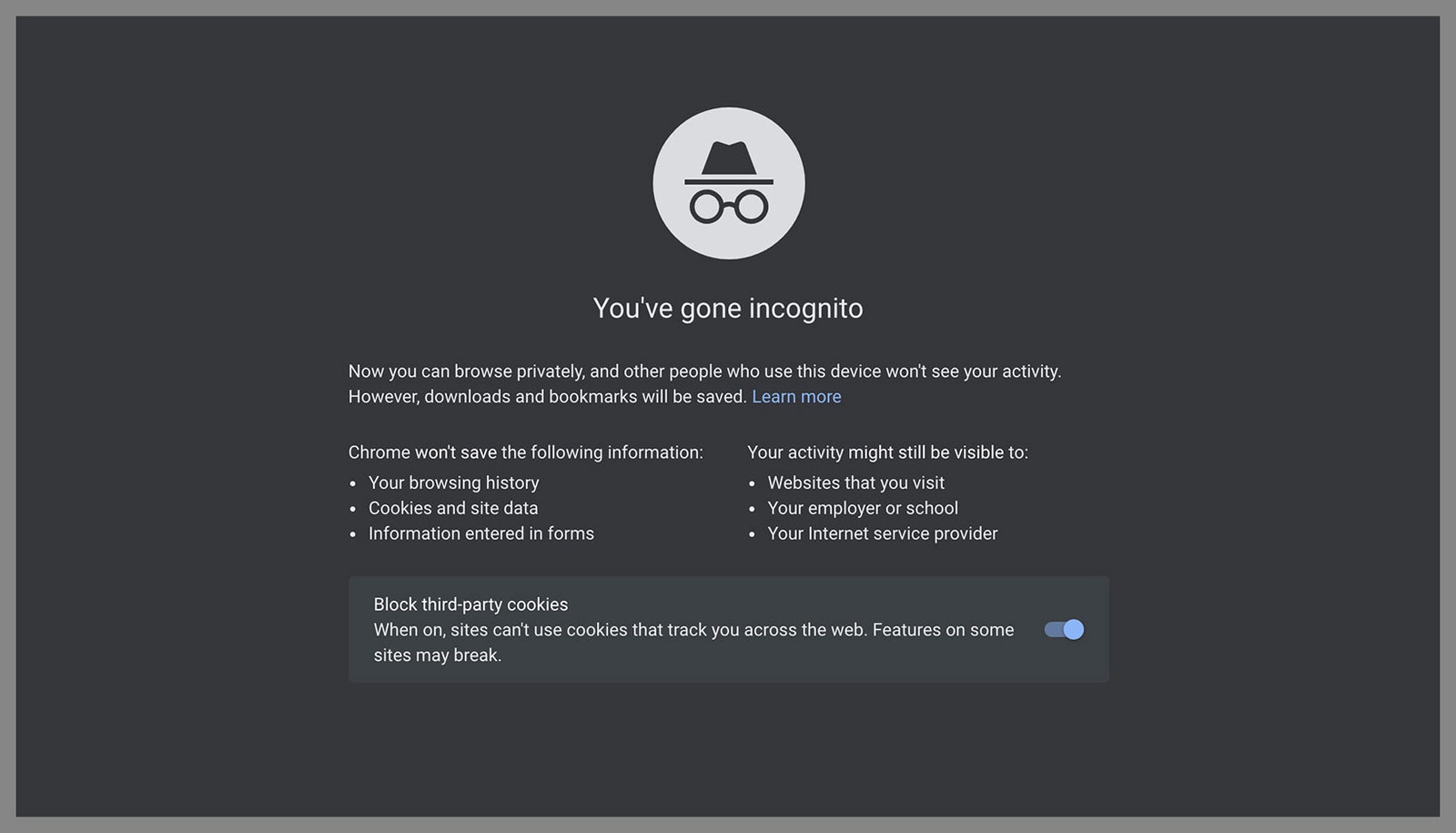 Though, any problems occurring because of stored cookies or cache data will not be there when using the Incognito mode.
Trick #7: Change The browser
Similarly, changing the web browser which you are using to play your video can also help you to fix Google Drive video not playing issue.
A Google Chrome is the default browser and can be used to browse the Google Drive. However, if it doesn't work then you might change the browser and try to play your Google Drive videos.
Trick #8: Update the Google Drive/ Chrome
To resolve this issue, you can also try this way- update the Google drive and chrome app. Fr this, try these steps:
Step 1: Open the Google Playstore.
Step 2: Then, search for the application Google Drive in a store.
Step 3: Click on the option Update.
Step 4: In the fourth step, you need to do a same for Google Chrome as well.
Step 5: Now, allow all the applications that need to be updated.
Step 6: Restart your device.
Once completed these steps, again try to play the videos of your Google Drive.
Trick #9: Changing Your Network Temporarily
The ISPs limit certain resources and features to control the web traffic & guard its users. Nevertheless, if the feature important for the Google Drive is already blocked by the ISP, you will unable to play your Google drive videos.
Hence, to solve this issue, you need to switch the network temporarily.
Here, you need to temporarily switch the network (you can also use the reputable VPN).
Then, open and try to play your video to see if the problem is solved. If not, switch back to the network which you were previously using.
Trick #10: Check The Size Of Video File Size
Most of the time, it may happen that due to a large video file you might encounter several errors or video-related issues.
So, to deal with not playing video on Google Drive, you need to check and ensure that your Google Drive video file size should be 5 TB. Once cross-check your video file size.
Trick #11: Convert the Videos
The simplest method that you can try to deal with such a problem is to convert a video file format. You can do so by using the online tool, but it'll be great if you go for an offline software like VLC player.
Follow the below steps to convert your video file using VLC:
Launch the VLC player & then open the Files
In the second step, open the multiple Files
Click on 'Add' button >> upload video files which you need to covert.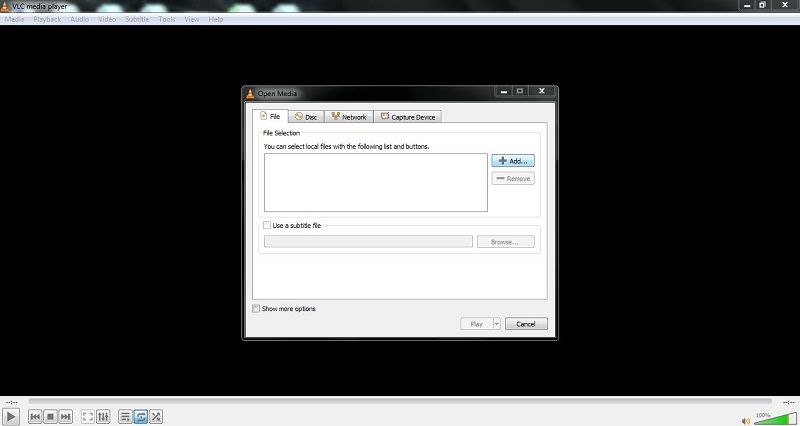 Next, tap on a drop-down menu next to the 'Play'
Choose the option 'Convert' in it.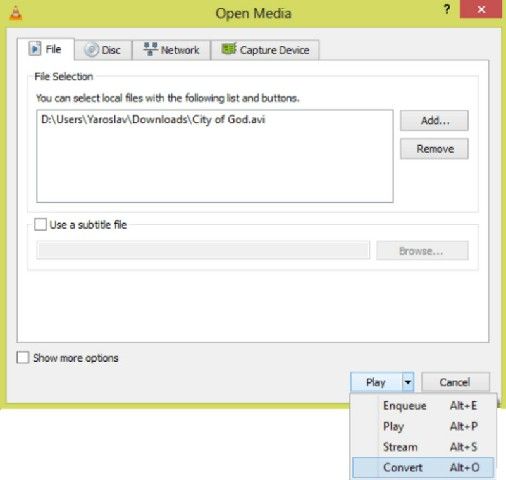 Now, the VLC player will now request the path to save the video file and output format
Lastly, tap on 'Start' The VLC will immediately start the conversion process.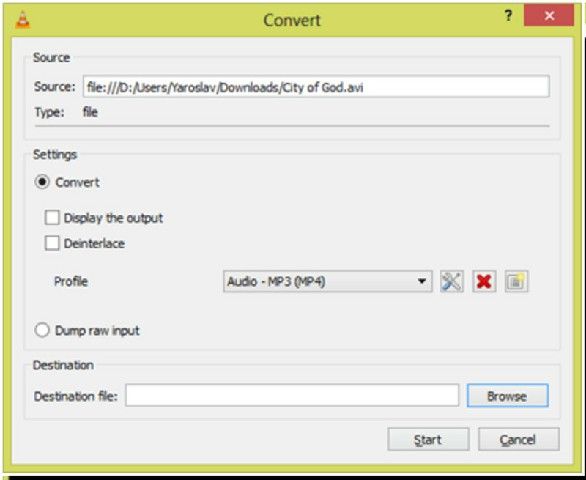 Trick #12: Disable The Hardware Acceleration
This issue might take place due to the hardware acceleration. In such a situation, you can try to disable the hardware acceleration & then check if you're able to play your Google Drive video. For disabling hardware acceleration, follow these steps:
Step 1: Open the Settings on your device
Step 2: Then, click on the three horizontal lines which you can see the left side of the upper corner on the screen)
Step 3: Tap on Advanced dropdown.
Step 4: Scroll down & in the System, tap on the Use hardware acceleration when available option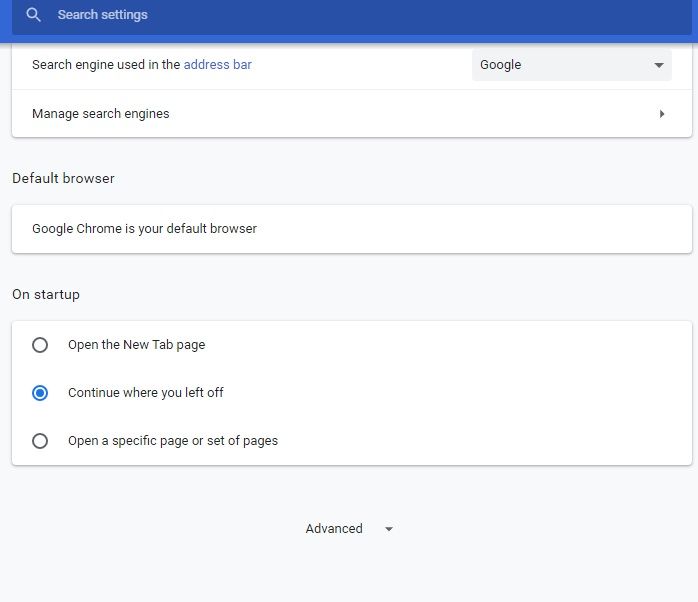 Step 5: Restart the browser.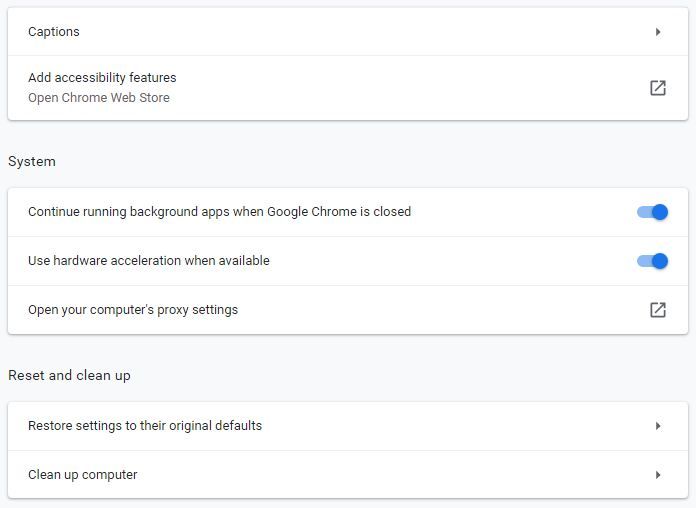 Trick #13: Disable The SameSite Via Default Cookies
First of all, type the chrome://flags/ in to an address bar of your browser.
After that, type in SameSite by the default cookies in the textbox.
Select the Disabled option from a drop-down appearing list.
Now, save the changes >> Exit.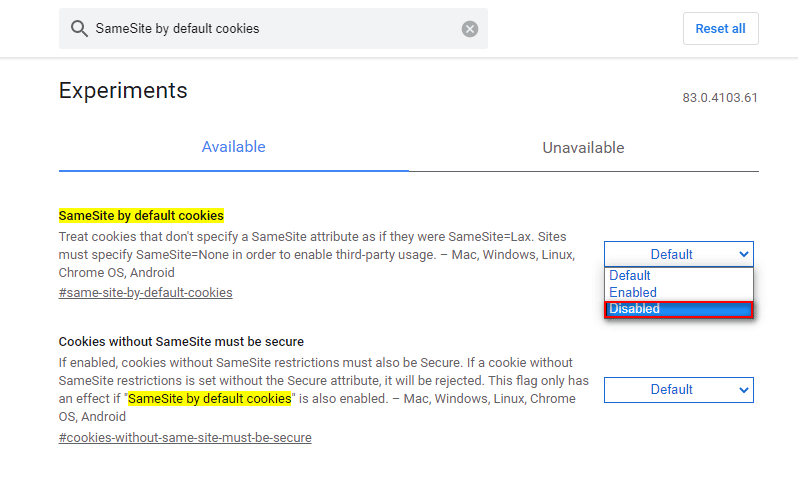 Trick #14: Reset The Network Settings
If none of the above solutions helped you out to resolve Google Drive there was a problem playing this video then the last option left for you that is- Reset all the network settings.
For tying this way, you'll have to first connect to the WIFI network then need to follow the below steps;
Step 1: Open Settings.
Step 2: Click on the General Management or Reset the Network Settings
Step 3: It'll show the network connections list.
Step 4: Now, tap on the option Reset the Network Settings.
Step 5: Restart your device.
After finishing these steps, reconnect to your network & check if the Google Drive videos are playable.
Note: This method won't erase anything & you won't lose your important data.
Ultimate Way To Fix Google Drive Video Not Playing
It is quite possible that you are not able to play your Google Drive videos because it's corrupt. But don't panic, there are numerous video repair programs are available using which you can fix Google Drive video not playing. One of such tools is – Video Repair.
Do you know why I am recommending this software? Because it has the capability to resolve countless video-related issues like grainy, flickering, bad quality videos, out-of-sync, and more. And it's available for both Windows & Mac users.



* Free version of this program only previews repaired videos.
The best thing about this program is that- it repairs almost every video format including WMV, AVI, MPEG, MP4, MKV, FLV, DIVX, and etc.
Below is the step-by-step guide of this software by trying which you can fix Google Drive video not playing…
Step 1: Download, install and launch Video Repair software on your system. Click on 'Add Files' to add corrupted video files.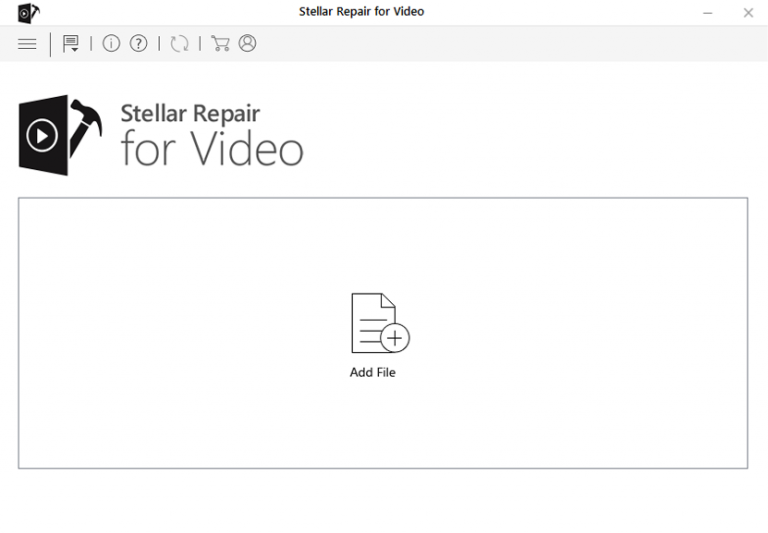 Step 2: Click on 'Repair' button to begin the repairing process. This start repairing your added video files one by one.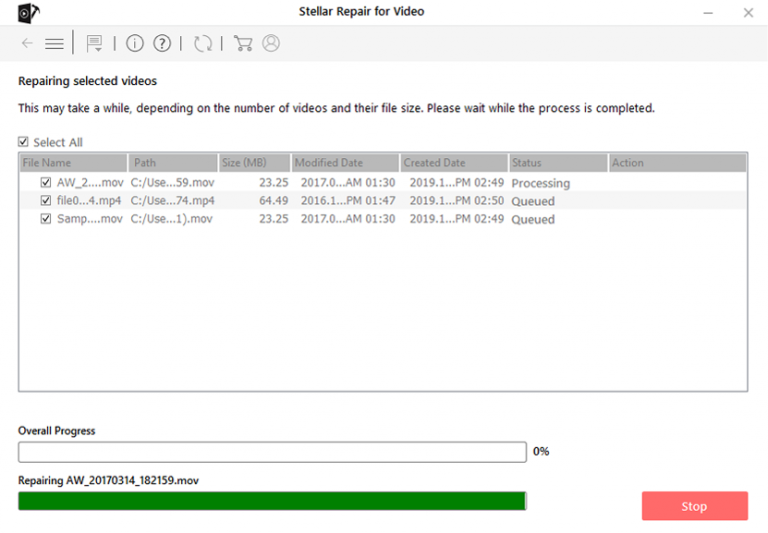 Step 3: You can click on 'Preview', in order to preview the repaired video file within the software and click on 'Save Repaired Files' button to save the repaired videos at desired location.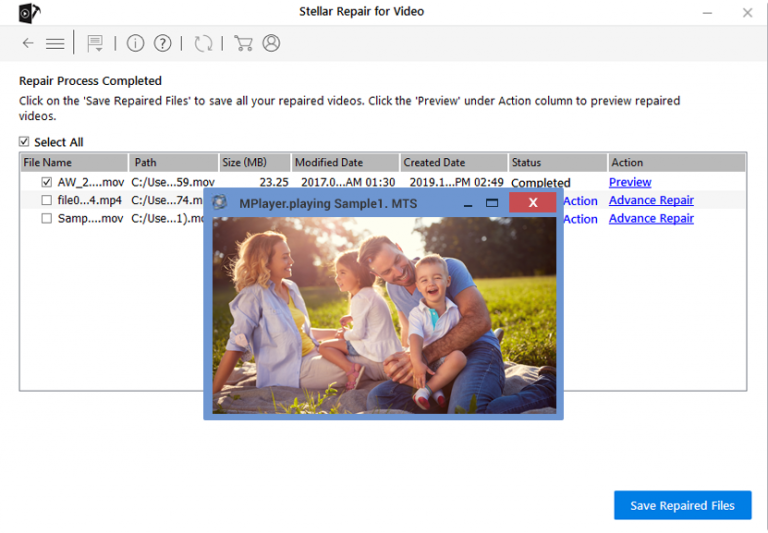 How To Keep Google Drive Videos Secure? (Tips)
As I have already mentioned above, Google Drive is a safe & secure app that anyone can use it to save their photos, videos, and other files safe. But, along with its outstanding features, it has some flaws as well.
Therefore, here I have mentioned some of the effective tips that can help you to avoid these errors and other issues as well.
Never try to share the video with a full access until and unless it's necessary.
Create shortcuts & use them to quickly access those data.
Employ security measures & the secure password of your Google account to prevent them from unusual activities.
Always go for the compatible browser & ensure that it is up-to-date.
Before uploading any videos, you need to check a specification of Google Drive & convert those files accordingly.
Use the high compression video file format for storing them on your Google Drive.
Consider synchronizing the drive through your phone or computer, so that you could easily access your video offline.
Scan your video or other files for the malicious codes previously uploading those files on Google Drive.
Always try to save the backup of your important videos on Google Drive.
Often check your videos on Google Drive. If any of your files isn't working, fix it.
Implement 2-way authentication to access the Google Drive video files.
FAQ (Frequently Asked Questions)
Does Google Drive Play MP4?
Although, a Google Drive has the built-in MP4 player which works well on all digital devices such as Android, iPhone, computer, iPad, etc. Therefore, you need to simply install a Google Drive application on any of these devices to play & watch your MP4 video in Google Drive.
What Format Do Videos Need To Be For Google Drive?
Google Drive needs to be WEBM, MPEG4, 3GPP, MOV, and MP4 file format to play videos.
Does Google Drive Compress Video?
The Google Drive doesn't compress the video or change the video quality.
To Sum Up
Well, I am sure by trying the above-stated techniques, you will be able to fix Google Drive video not playing errors easily.
However, the best method you can try to solve Google drive unable to play video is to use the Video Repair tool.
Apart from that, I would like to suggest you follow the effective tips to keep your Google drive data safe in the near future.
That's all…

Alex is an expert technical writer with 7+ years of experience. His in-depth knowledge about data recovery and fascination to explore new DIY tools & technologies have helped many. Alex has a great interest in photography and loves to share photography tips and tricks with others.