Xvid codec errors are common problems that often encountered by users while encoding or playing videos using the Xvid video codec. If you are currently dealing with this dreadful Xvid codec error, do not worry.
In this guide, we'll delve into the baffling world of Xvid codec errors, demystifying their common causes along with their effective solutions to troubleshoot them.
To Fix XVID codec error, we recommend this tool:
This software will repair flickery, stuttery, jerky, unplayable videos and supports all popular video formats. Now repair your corrupt and broken videos in 3 easy steps:
Download this Video Repair Tool rated Great on Pcmag.com.
Click Add File to add the video you want to repair.
Select Repair to start the repair process and save the repaired video on the desired location after the repair is done.
So, without wasting any more time let's move ahead……!
How To Fix XVID Codec Errors?
Here, you'll find the list of some of the Xvid video codec error, their causes and fixes. So, let's check them out one by one:
Error 1: Xvid Codec Installation Problem
Causes
Xvid file gets corrupted during installation.
Installing the Xvid video from any unreliable source
Incomplete downloading of videos
Anti-virus software or conflicting codecs might interfere during Xvid codec installation.
Fixes
In order to fix this issue, you'll need to re-download the installation file from any reputed website, uninstall the conflicting codecs etc.
In case, you have installed a K-Lite codec on your system that might conflicting with the existing codes, you can uninstall it by following these easy steps:
Open Windows search box & type Control Panel.
Then, choose Programs and Features & look for the required codec that you need to uninstall.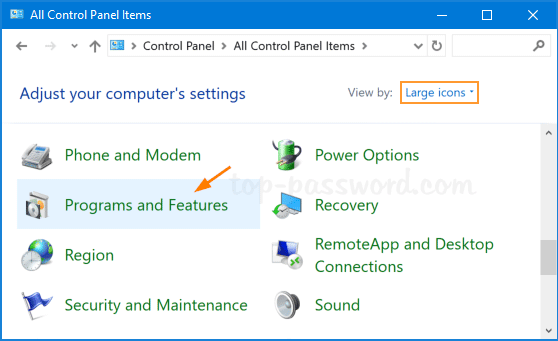 Now, find the codec then right click on it & select the Uninstall
Besides, you can also try to fix this error by disabling an anti-virus program that might causing the issue during file installation.
How to disable an antivirus program on Windows:
Open Windows settings by pressing Windows + I
Then click on Update & Security > Windows Security > Virus & threat protection.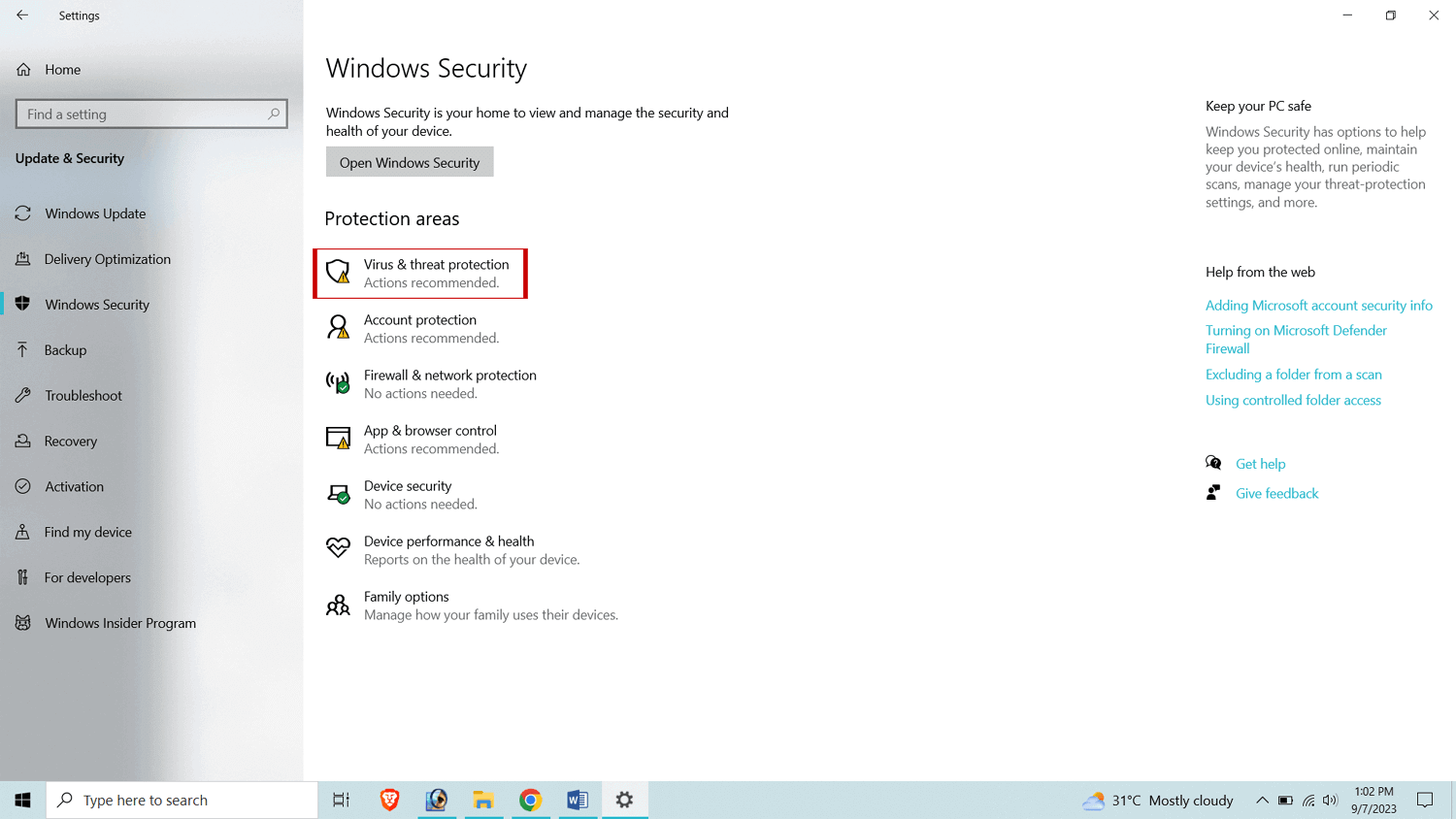 Locate the "Virus & threat protection settings" then click on Manage settings.
Here, you need to turn off the "Real-time protection to disable the anti-virus programs temporarily.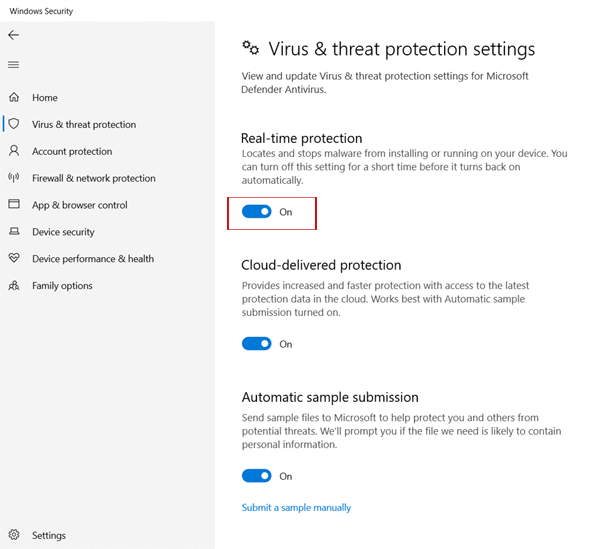 Error 2: Video Is Distorted/Corrupted When Playing Xvid Movies
Causes
Due to the corrupted, damaged or broken video files.
Playing XviD video on updated media player with outdated Xvid codec
Fixes
To overcome this situation, make sure to install the latest version of video codec and use the updated media player to play the Xvid video.
Install the latest version of Xvid codecs:
Firstly, you need to download the XviD codec for Windows
After that, double-click on your downloaded file to begin the installation
Now, simply follow the onscreen instructions to download & install the newer version of Xvid codec.
You may also, try updating the graphic card drivers to avoid such problems.
Follow these steps to update the graphics drivers:
Right click on the Start menu and choose Device manager.
Once the device manager window opens, double click on the Display adaptors.
Next, right-click on your GPU (graphics card), & select Properties.
Go to the Driver tab and click on the Update Driver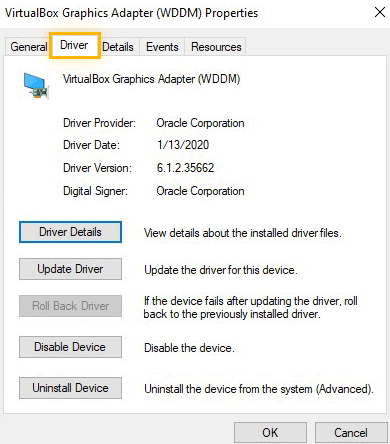 Error 3: Xvid Movies Won't Play
Causes
Due to outdated or incompatible video codec
Playing a Xvid video in outdated media player
Because of the corrupted XviD video files
Fixes
To deal with this issue, make sure to install the latest & supported version of Xvid video codec to play the Xvid encoded video.
Many times, updating the media player, converting the video file format can also help to fix this issue. Alternatively, you can use different media player to play your Xvid video files.
Steps to convert the video file format using VLC:
Launch VLC media player then open your Xvid file in it.
Navigate to the "Media" option then click on Convert/Save.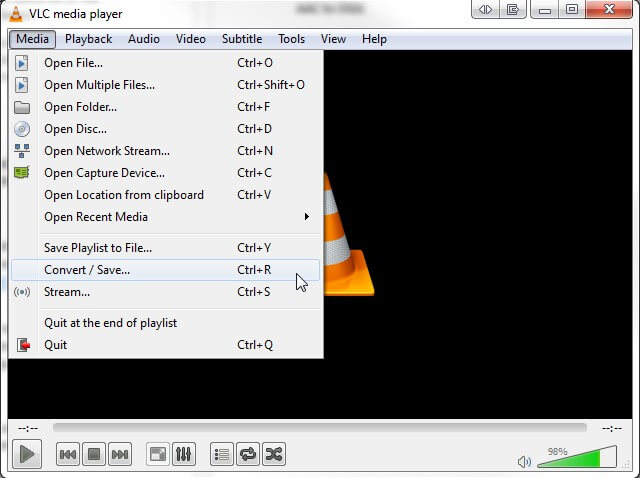 Now, simply add the input files that needs to be transcoded.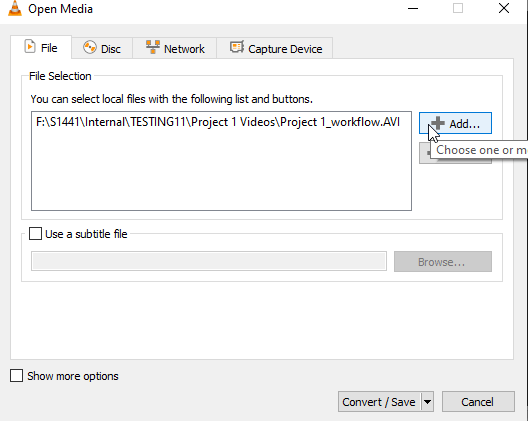 Again, make a click on Convert/Save
Under the convert window, click on Convert 
Next, click "Edit the Selected Profile"& confirm all the changes made.
At last, choose to add a new profile or delete the current profile & click on
To deal with video file corruption issue, you can use an advanced Video Repair Tool to fix the corrupted video file.
Also Read – Videos Playing In Slow Motion – 9 Ways To Fix
Error 4: No Sound When Playing Xvid-Encoded Videos
Causes
Missing or incompatible audio codecs
Due to the outdated audio drivers
Fixes
To fix this issue, check the sound of the media player and system, if they have been muted. Also, make sure to install the latest version of XviD codec on your system.
Additionally, look for the missing Xvid codec, & just install them on your computer to resolve the "No audio" issue.
Error 5: Out-of-Sync XviD Encoded Video
Causes
Incomplete downloading of videos
Using an outdated drivers or media player
Fixes
To solve this issue, make sure to download the XviD videos successfully or restart the media player. Also, ensure to use the updated drivers and latest version of media player.
How To Repair Corrupt Video Encoded with XVID Codec?
If you can't play your XVID encoded video even after trying the above fixes then there is a chance of video file corruption. In such a situation, you can use the most reliable Video Repair Tool to fix the video corruption issue.
This software will not only help you repair the corrupted video files but also fixes the freezing, out of sync, no sound, inaccessible or unplayable videos effectively. Besides that, it supports all the video file formats such as – repair corrupt MP4, MOV, F4V, M4V, AVI, MKV & other video files formats.



* Free version of this program only previews repaired videos.
So, just quickly download & install this software on your PC and repair Xvid video files in no time.
Step 1: Download, install and launch Video Repair software on your system. Click on 'Add Files' to add corrupted video files.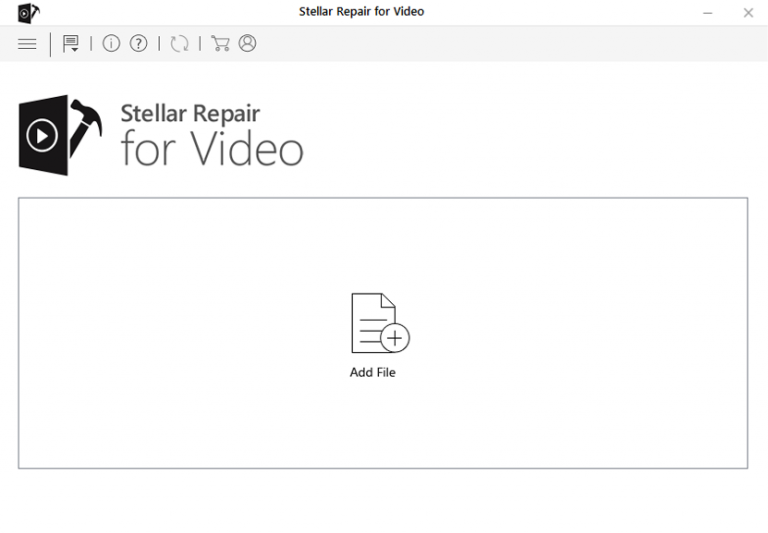 Step 2: Click on 'Repair' button to begin the repairing process. This start repairing your added video files one by one.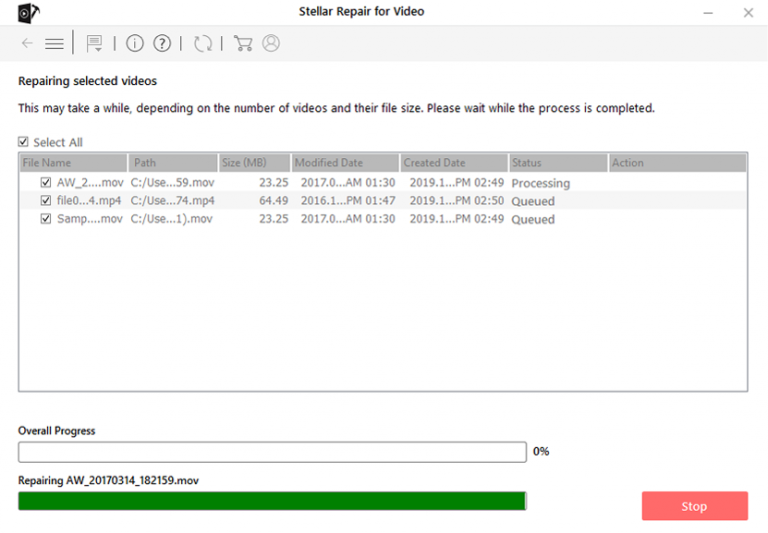 Step 3: You can click on 'Preview', in order to preview the repaired video file within the software and click on 'Save Repaired Files' button to save the repaired videos at desired location.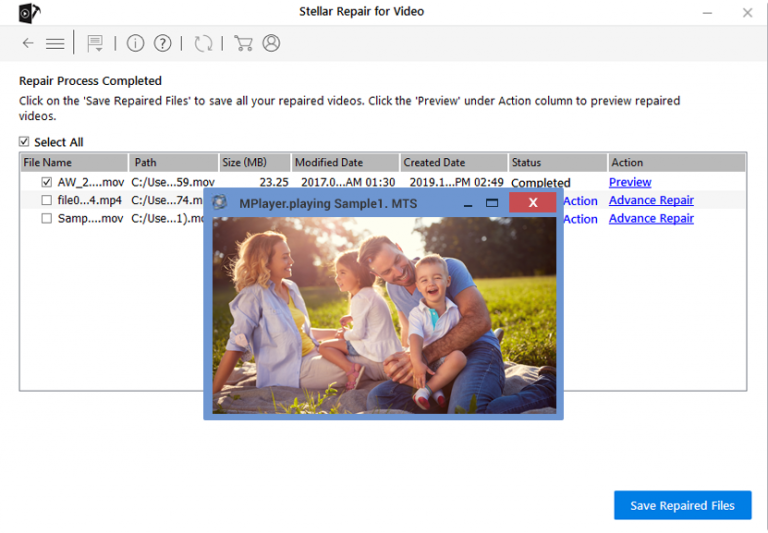 FAQs [Frequently Asked Questions]
Is XVID A Good Video Codec?
In most of the cases, it is seen that the quality of the Xvid is better than DivX. It is an open source video codec that is freely available to the people. Also, it have a good quality videos at low compression. Thus, you can say, Xvid is a good video codec.
What Is The Best Xvid Codec Player?
VLC is known as the best Xvid codec player as it supports a wide range of video and audio formats. Besides, it is a super lightweight as well as stable Xvid video codec player that allows you to enjoy the Xvid codec videos.
What Format Is Xvid Video?
Xvid is a popular video codec that is highly used to compress the video files using MPEG-4 Part 2 ASP format.
Why Is VLC Not Playing Xvid?
Generally, Xvid files can be easily played in the VLC Media Player. However, at times VLC fails to play the Xvid video due to some possible reasons. Some of the common reasons are - improper installation of Xvid codec, using outdated versions of VLC etc.
How Can I Play Xvid Codec On Android?
Here are the list of the best video player that can be used to play the Xvid Codec on Android:
VLC Media Player.
MXPlayer
KMPlayer
PLAYit
Mobo Player
ACG Player
Conclusion
Xvid video codec error can occur due to several reasons like – codec installation problem, outdated or incompatible codec, corrupted video file etc. After reading this post you'll surely able to deal with Xvid codec issues.
Here, in this post I have discussed the 5 common Xvid codec error along with its possible causes and fixes. So, if you ever come across through any of these errors, you must apply the aforementioned fixes to solve Xvid codec error.
Besides, you can choose our recommended Video Repair Software to fix your corrupted or damaged Xvid videos.
 If you found this post helpful, don't forget to share it!

Taposhi is an expert technical writer with 5+ years of experience. Her in-depth knowledge about data recovery and fascination to explore new DIY tools & technologies have helped many. She has a great interest in photography and loves to share photography tips and tricks with others.