Smartphones and digital cameras always come with limited storage space. But the best part is that you can gain extra storage space by adding SD card with different storage capacities. Although, you can sometimes get an error "SD card unexpectedly removed" error due to some reasons.
Here, in this blog, I am going to discuss the fixes to resolve 'external SD card unexpectedly removed' error. But, before knowing the fixes, let us first look at some common reasons that can cause this to happen. So, without wasting any time, let's just get to the point.
Reasons Why SD Card Displays Unexpectedly Removed Error
There are various reasons behind getting 'SD card unmounted unexpectedly' error message. Here I have mentioned some of the reasons that play their major role and display the error:
Check Whether Your SD Card Is Corrupted 
Whenever you find SD card has been expectedly removed error the first thing you need to do is to check if your memory card is corrupted. To check that you need to remove the SD card from your digital camera or mobile phone and connect it to your computer via USB cable and check whether it is working normally. If your SD card works fine after connecting to your system, then it means that there is no issue with your SD card.
SD Card Not Formatted Error
SD card or CF card not formatted error is the common reason that results to SD card or CF card not readable and shows removed unexpectedly error. In this case, you can format memory card or SD card to fix the issue. But formatting the card will delete all data on the SD card so better make a proper backup before formatting the device.
SD Card Infected With Virus
Virus infection can easily infect your device and can even lead to data loss. Virus is also the possible reason that can make your SD memory card unreadable and removed unexpectedly error. Fixing the "SD Card Unexpectedly Removed" error is not impossible to fix if you run antivirus software to scan the card and remove shortcut virus from SD card.
How To Fix SD Card Unexpectedly Removed Error
Fix #1: Resolve Corrupted SD Card with CMD Option
As you may get SD card unmounted unexpectedly error due to corruption issue, so you can try CMD option to fix the corruption. To do so, you have to follow the below steps:
Step 1: Run CMD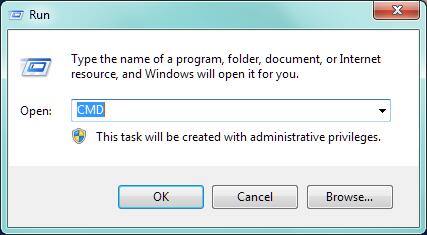 Step 2: Now, type "format G: /fs: NTFS" (Here, G is the drive letter of the raw SD card)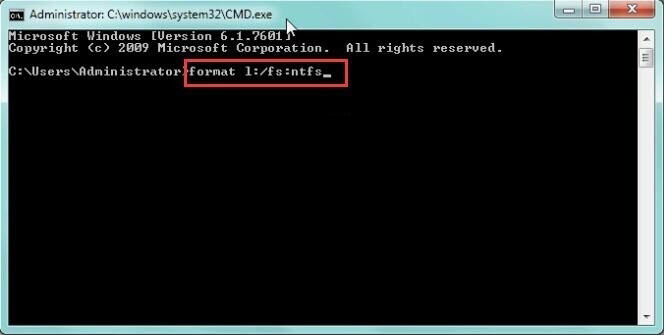 Fix #2: Format SD Card
If there is an issue with your SD card then you can easily refresh the SD card by simply formatting it. For this, you have to simply connect to the PC and then let the system see it as a drive.
If your system does not see or detect your SD card then it is better to use a card reader to get it connected. After that, follow the steps below:
Format by Disk Management Format Option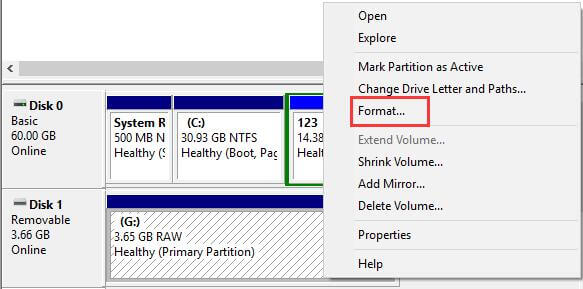 Format by right-clicking SD card and then choose the Quick Format option to format it.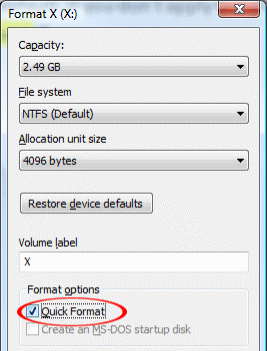 Fix #3: Re-insert SD Card
Sometimes this simple solution also fixes this issue and make your SD card readable. So, just give it a try once and to do so, you need to follow the below steps:
Step 1: You need to first switch off the device and take out the SD card. If your device is equipped with a removable battery then you need to take the battery out off the device for a minute and reinsert it.
Step 2: Now, switch on the device and then go to the option Settings and then Storage to confirm that the card is removed.
Step 3: Now, you need to switch off the device once again to put the SD card back to its slot.
Step 4: Now, you have to turn on the device to check if the problem is resolved or not.
Fix #4: Re-Install Card Reader Driver
Re-installing card reader driver also makes the SD card readable and prevent getting an error called 'SD card unexpectedly removed' error. To do so, you have to follow the below steps:
Step 1: On your Windows system, click 'Start' and then click on "Device Manager" option to open it.
Step 2: Now, expand "Memory technology devices" to see the card reader entry.
Step 3: Now note down the card reader manufacturer and model and then download the fresh copy of the driver from the official manufacturer of your PC's or card reader website. If you are not able to see your card reader manufacturer and model, then contact your PC's manufacturer.
Step 4: From the device manager, right-click on the card reader entry and then click on 'Uninstall device' option.
Step 5: Once the card reader driver gets uninstalled, restart your computer.
Step 6: Next run the downloaded card reader driver set-up and follow the onscreen steps to complete the installation process. Reboot your system, if needed.
Step 7: Now check if your SD card appears in "This PC/My Computer".
If all the above solutions fail then last option left with you is to format the SD card to NTFS.
Note: But formatting SD card will erase all data stored within the card. hence, it is recommended that you must first backup your SD card data to another location or storage devices first.
Fix #5: Unmount And Then Mount The SD Card
Last, but not the least, you can also try to unmount and then remount the SD card to fix 'SD card unexpectedly removed' error.
Step 1: First of all, go Settings and then Storage to tap Unmount external storage.
Step 2: Next, you have to turn off the device and eject the SD card and then again insert it back to the phone.
Step 3: After this, you have to again switch on the phone and then visit Settings and then Storage and after that, you have to visit Mount SD card to set the SD card again.
Step 4: Next, you can then see if the SD card is removed unexpectedly.
Hope the Unexpectedly removed External Storage error is solved. This step will fix MicroSD Card Not Detected error.
How To Recover Files From SD Card That Says Removed Unexpectedly Error?
Want to recover inaccessible files such as photos, videos, music, documents, etc from your unreadable SD card that says removed unexpectedly error message? At such situation use SD Card Recovery Tool to restore the data by deep scanning the SD memory card. This software can recover data from External & internal drives, digital cameras, memory card, USB flash drive etc with its powerful restoring ability. This is one of the best tools to restore deleted, formatted, corrupted, missing and inaccessible videos, photos and audios from any digital media devices.
emid

emid


* Free version of the program only scans and previews recoverable items.
Here you have easy steps to recover media files from Card Unexpectedly Removed or Unmounted error.
Steps To Recover Media Files From Card Unexpectedly Removed
Step 1: Select Desired Location
Firstly, select the drive, external media or volume from which you want to recover deleted media files. After selecting, click on 'Scan'.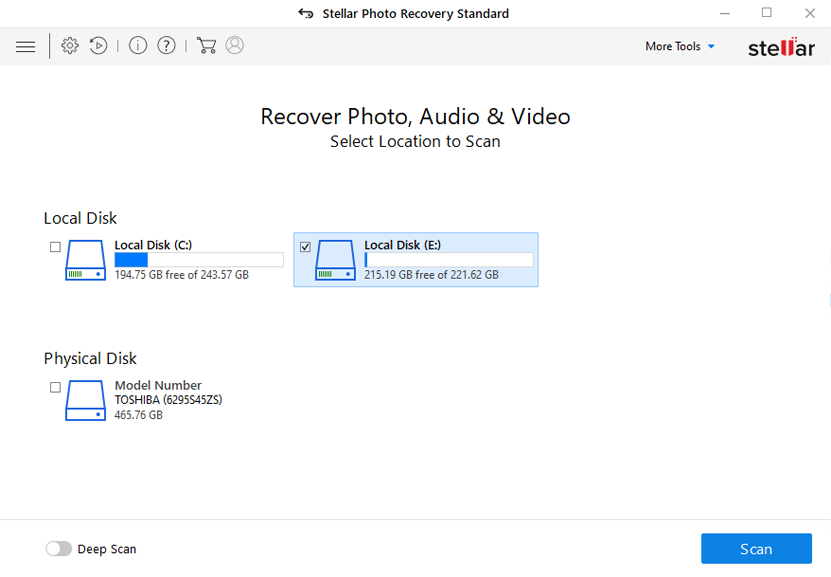 Step 2: Preview Recovered Media Files
Next, you can preview the recoverable media files after the scanning process is completed.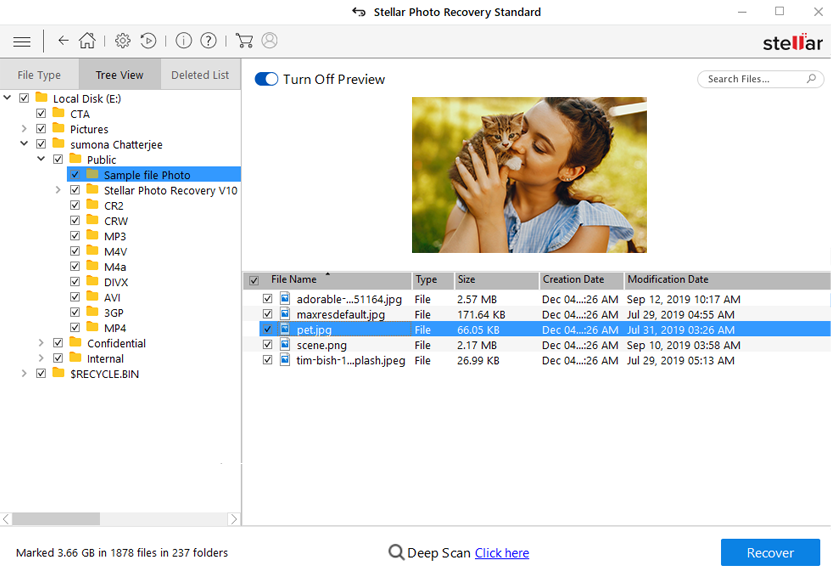 Step 3: Recover Media Files
Lastly, you can select the images, audio, video files you want to restore and click on 'Recover' option to save them at the location you want.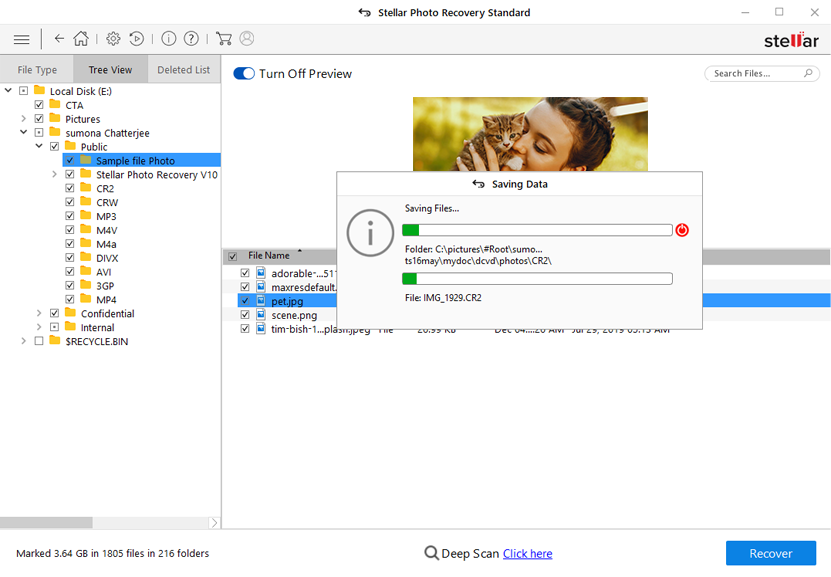 Conclusion
SD card is an important storage device for those who have less internal storage space. They use SD card to expand the storage capacity and store their personal data like photos, videos, music, etc. However, due to some circumstances, they lose data because if getting 'SD card unexpectedly removed' error.
Hope the above solutions will help you resolve 'SD card unexpectedly removed' error and recover data from it with ease. In order to recover lost data from SD card, you can try SD Card recovery Tool. This tool will definitely allow you to get back all the deleted or lost media files from SD card.
So, all the very best to you………
You May Also Like:
Alex is an expert technical writer with 7+ years of experience. His in-depth knowledge about data recovery and fascination to explore new DIY tools & technologies have helped many. Alex has a great interest in photography and loves to share photography tips and tricks with others.