If you want to know how to open MJPEG files and view them, keep on reading this post…
Whether to record games, drone footage, or vlogs, MJPEG (Motion JPEG format) is used everywhere. It's generally used for live streaming & PlayStation games. But recently many users have asked how do I open a MJPEG file.
Therefore, here in this tutorial, we are going to share how you can easily view your MJPEG in hassle free-ways.
So, without any delay, let's get started…
What Is An MJPEG File?
MJPEG is the file extension generally associated with the Motion JPEG Video Format. Its video frames are individually compressed as the JPEG images.
The MJPEG video format is currently preferred by many users across the world. Most probably it owes because of its framework & high-quality designs. This video file has been the vital preference of the clients & is supported by browsers & applications.
How Does MJPEG Work?
The MJPEG video file is widely used for creating HD-quality videos like in the expert fields. This video format was originally developed for the multimedia PC apps but now it is commonly used by webcams, digital cameras & other video recorders.
Besides, it is supported by the latest of web browsers, QuickTime player, PlayStation games, and other web services.
Also, this format is realized as appropriate in the gaming consoles & animations.
Now, let's move on to know how to open MJPEG files and watch them smoothly.
How To Open MJPEG File?
There could be several reasons due to which you can't open MJPEG files. No matter whatever the reason behind can't open MJPEG, you can effectively open them by applying some simple ways mentioned below.
Way 1: Open MJPEG Files In VLC Media Player
VLC is a multimedia player which not only plays videos but also converts and repairs them. All you need to do is to open your downloaded MJPEG file in the VLC player by following the below steps:
Download & install the VLC media player on your PC.
Then, launch VLC media player
Go to the Media tab & tap on Open File.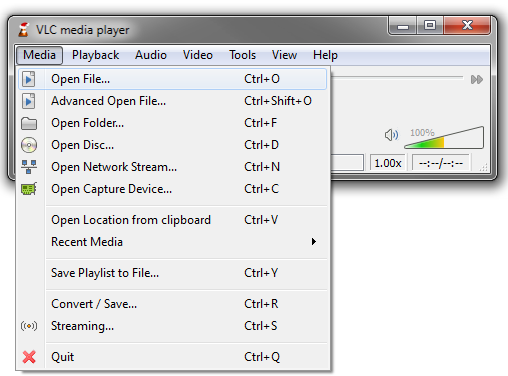 Find the MJPEG video file from a location where it's stored, and tap on it.
Click on Play Now, you can enjoy watching your MJPEG movie.
Way 2: View MJPEG Videos In Another Media Player
If your default media player or VLC player is unable to open MJPEG file, you can try to play your MJPEG footage on another player like QuickTime, Freemake Video Converter, and Windows Media Player.
Most of the times, it happens that some media players don't support the videos due to different reasons. In such circumstances, attempting to play it on another media can assist you to make your video accessible.
Way 3: How To Open MJPEG File & Watch It In Web Browser 
Another yet option that you can try to open MJPEG extension is to play it on your web browser. Yes, if you cannot open MJPEG video on your media player then you can even play it online in various browsers like Safari, Mozilla Firefox, Google Chrome, and Microsoft Edge.
However, we we'll not recommend you to use Internet Explorer as it does not support the MJPEG videos. Though, you can try external plugins in order to play your MJPEG videos in the Internet Explorer.
How To Fix Corrupted & Damaged MJPEG Video Files?
Video file corruption is the foremost reason behind can't open & play videos. It might possible that your MJPEG file is corrupted itself and hence you'll have to repair it.
By following the below tricks, you can repair corrupted MJPEG video files effectively.
Fix 1: Download MJPEG File Again
If you're not able to play your downloaded MJPEG video then it might possible that it is not downloaded properly due to a network problem.
In such a situation, you have to re-download your MJPEG file again from a reliable source. Once the file is downloaded successfully, try to open & play MJPEG video again.
Fix 2: Repair Corrupt MJPEG File Using Video Repair Tool
The Video Repair Tool is one of the best software that can help you to fix corrupt MJPEG file. It is a professionally recommended utility that can eventually repair the corrupt video files successfully.
Besides, it can fix all sorts of video-related issues like choppy, jerky, grainy, pixelated, out-of-sync, etc.
This video repair program has numerous outstanding features like:
Repairs videos that have been corrupted, damaged or inaccessible.
Besides, fixes the virus-infected video files
Supported video formats like- MP4, WMV, M4V, MOV, FLV, AVCHD, AVI, MKV, F4V, etc.
Offers preview option before saving the repaired video file in your ideal folder
100% safe & secure to use.
It is compatible with different versions of Windows & Mac OS.



* Free version of this program only previews repaired videos.
So, feel free to download & run this software on your PC to solve how to open MJPEG file…
Here are the steps to run this software:
Step 1: Download, install and launch Video Repair software on your system. Click on 'Add Files' to add corrupted video files.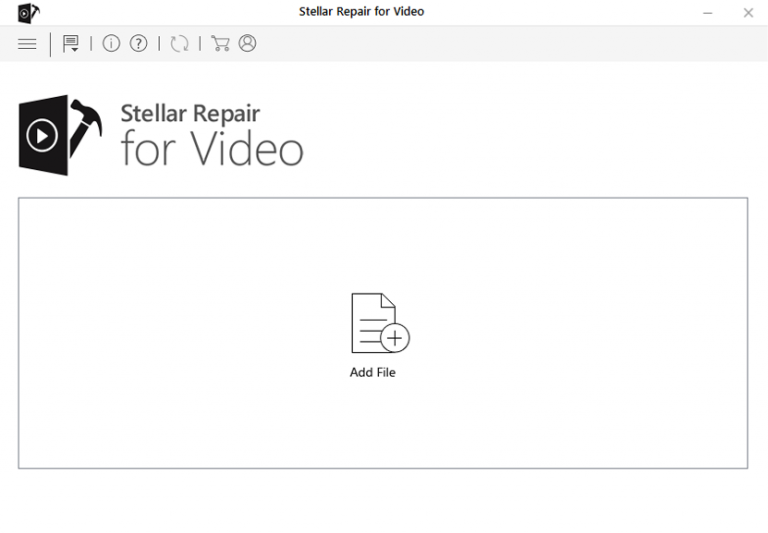 Step 2: Click on 'Repair' button to begin the repairing process. This start repairing your added video files one by one.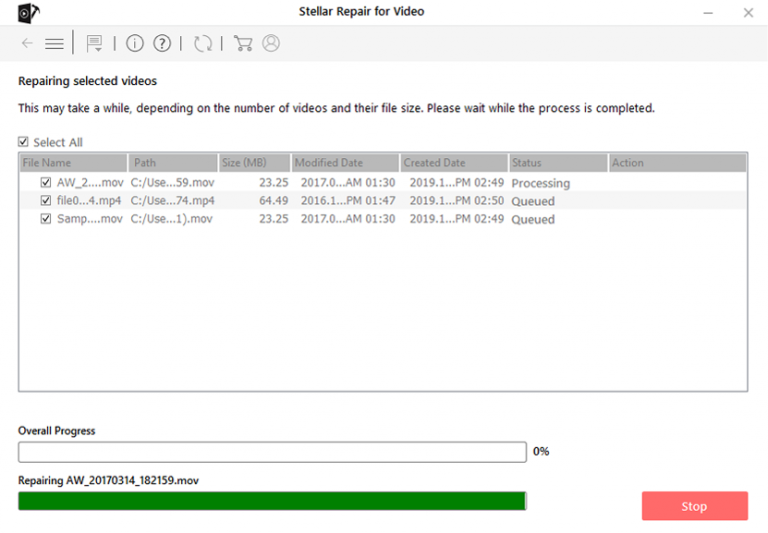 Step 3: You can click on 'Preview', in order to preview the repaired video file within the software and click on 'Save Repaired Files' button to save the repaired videos at desired location.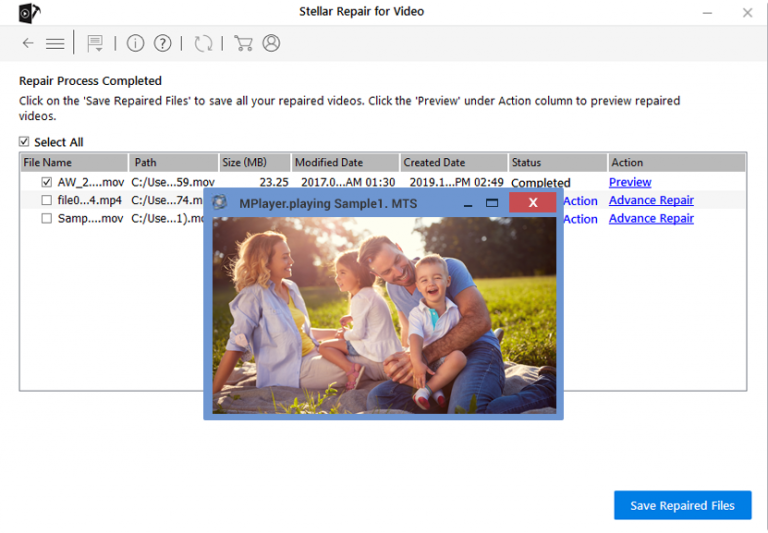 Fix 3: Fix MPEG File With VLC Player
VLC is a free open-source multimedia player that can assist you to repair your corrupted Motion JPEG video file. Many users have found the VLC player as the best source to fix and convert the video file.
All you need to do is to follow the beneath steps: 
Download & install VLC player on your PC.
Open it then go to the Media
Next, you have to click on Convert/Save.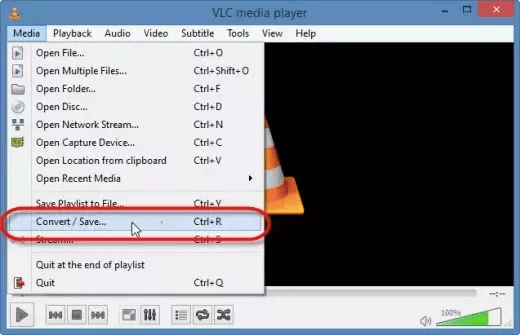 At this time, you have to add the corrupt MJPEG file >> tap on Convert/Save.
Now, provide a destination file name in a Convert window.
Choose a desired Codec from a profile list.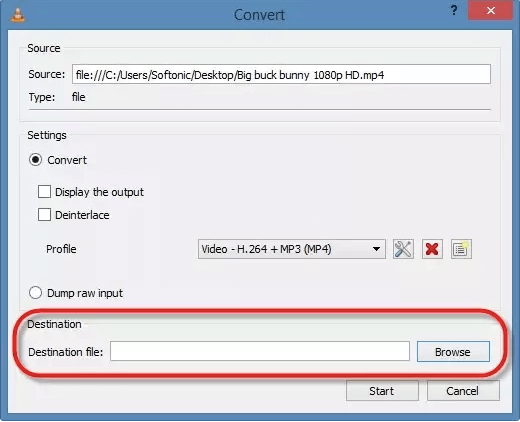 Here, press Edit Selected Profile option to check/edit the stated profile settings.
Also, you can choose to add the new profile >> press Start
Finally, open the MJPEG video file, it ought to play properly.
Related FAQs:
What Browse Can I Use To Play MJPEG Files?
In order to play MJPEG video files, you can use the web browsers such as Mozilla Firefox, Google Chrome, Opera, Safari, etc.
How Do I Convert MJPEG To MP4 For Free?
You can convert your MJPEG file to MP4 with the help of the universal media player known as VLC. Here's how you can easily convert your MJPEG using the VLC player:
1. Launch VLC player >> tap on the Media
2. Next, you need to tap on Convert/Save.
3. After this, tap the option 'Add' & browse your PC. Then, add the MJPEG file that you want to convert.
4. Lastly, tap on 'Convert'. The file conversion process will now start.
Can VLC Play MJPEG?
In some of our previous articles, we have already said that the VLC is a universal multimedia player which has the ability to play all sorts of video file formats. So, it is simple, VLC can play MJPEG files.
How To Recover Deleted MJPEG Files?
Since MJPEG is a video file format so, it is also prone to corruption and can be erased like any other video file. Thus, if you've lost your MJPEG stuff intentionally or unintentionally from your external data storage media, do not worry. You have one best option which is Video Recovery Tool. With the help of this powerful software you can easily recover deleted MJPEG files easily.
Can I Watch MJPEG Videos on Mac PC, Android or Linux?
The answer is Yes, you can watch MJPEG footages on Mac PC, Android or Linux by using the default Viewer app on your operating system. The best thing about MJPEG file is that- it works online & doesn't even need any software installation.
To Sum Up
After going through this complete tutorial, you might have seen how to open MJPEG files easily. All you need to do is to follow the step-by-step ways mentioned here on how to view MJPEG video.
Last but not the least, I hope you found this post helpful. Moreover, if you've any other queries regarding how to open MJPEG extension, feel free to ask us on our official Facebook & Twitter pages.

Alex is an expert technical writer with 7+ years of experience. His in-depth knowledge about data recovery and fascination to explore new DIY tools & technologies have helped many. Alex has a great interest in photography and loves to share photography tips and tricks with others.