USB drive detected but not accessible is a common problem particularly with a new USB drive. However, you may also encounter the same issue with external storage devices such as hard drives, memory cards, pen drives, memory sticks, or flash drives. Due to this problem, whenever we connect an external storage device with a PC, it gets detected easily, but it doesn't allow us to access files or data stored within it.
Luckily, this problem can be solved by following the below fixes mentioned here. So, it is suggested to follow the solutions on how to fix USB drive detected but not accessible one by one and get rid of the issue.
However, while fixing USB is not accessible problem, if you find that your USB drive data gets deleted then you can go for the best USB Drive Data Recovery Tool. this utility will surely help you to get the deleted data back without any backup.
Rated Excellent on

Trustpilot
Free Hard Drive Recovery Tool.
Recover data from USB drives, Pendrives, SSDs, HDDs, and other devices on Windows. Try now!
Quick Navigation:
Common Reasons Behind USB Drive Detected But Not Accessible
Before we dig into the fixes, let's know the possible causes for USB recognised but not accessible on Windows 10/8/7.
Due to outdated disk driver.
Corrupted file system.
The USB device is unplugged incorrectly.
A new USB flash drive has not been partitioned.
An existing file system isn't compatible with the Windows 11/10.
When USB doesn't have the drive letter.
Because of malware or virus infection.
USB drive is physically damaged.
Now, let's know the possible methods to troubleshoot USB drive shows but not accessible.
How To Solve USB Drive Detected But Not Accessible Issue On Windows?
So, if you are encountering the same issue in which your USB drive is detected but not showing or inaccessible in "My Computer", then you can follow the below-mentioned troubleshooting to fix this issue on Windows 10/8/7.
Watch our video guide for demo of the solutions and to fix the USB drive detected but not accessible.
1- General Troubleshooting – Check USB Port
Before, you try any other technical solution, you must first check the USB port on your computer. Try to plug your USB in another USB port of your PC – if it works on another port then, the first USB port might be dead. If you are using a USB hub, then connect the drive directly and see if it is working or not – it is because some of the USB hubs are not able to provide enough power supply to function external drive.
If still, the drive doesn't show up in "My Computer", then connect it to another PC's USB port, just to check whether the drive itself has got bad or corrupt or your PC has certain problems. You must check your drive appear in the computer's Disk Management window. If it does not show up then you might be using a dead drive that needs replacement.
2- Case 1: USB Drive Detected On The File Explorer But Can't Be Access
When your PC says USB detected but not accessible, then it means the drive not allowing to access data stored within it or the drive detected but it is not showing up in File Explorer.
So in such a situation, you have to follow the below methods and troubleshoot this problem.
Fix 1: Assign The Drive Letter
(j) If USB Drive Is Showing Up in Disk Management
As we have already mentioned above, missing or incorrect drive letter can also result in USB drive/ pendrive is not accessible issue. Thus, assigning the new drive letter can help you to tackle the situation effectively. Here is how you can do so:
Simply press Windows + R keys together to open a Run box.
Then type "diskmgmt.msc" and hit enter to open the "Disk Management".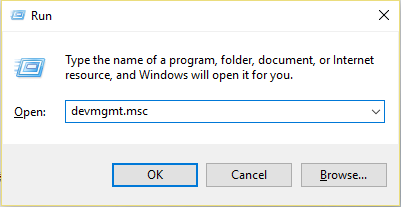 Look for your USB/pendrive with any disk letter related to it >> right-tap on it.
Select the "Change the Drive Letter & Path for [Drive Letter]: ()" option from the dropdown menu in order to open the popup dialog box.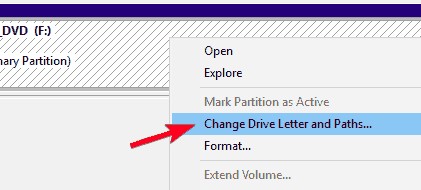 After that, tap on the "Change", input a letter that you need to feed >> hit "OK".
That's All!
Once drive letter name changed, your USB drive will show up in My Computer and you will able to access data from it. If not then reboot your system and then check.
In major cases, this solution have seems to work great. However, if your USB does not appear even after following the above steps then it is suggested that you must use USB drive file recovery software to recover files from USB drive and after recovery you can proceed further to format or repair the drive.
Rated Excellent on

Trustpilot
Free Hard Drive Recovery Tool.
Recover data from USB drives, Pendrives, SSDs, HDDs, and other devices on Windows. Try now!
(ii) If USB drive doesn't show up in Disk Management
If your USB drive is detected but it doesn't appear in Disk Management, then you can need to update the driver software. Below follow the steps to do this.
Go to "My Computer" and click on "System Properties" and then on Device Manager located on left pane.
Device Manager window will get open. Now, next to "USB controller" click on the Plus (+)
You will see a yellow exclamation mark. Right click and select "update driver software" and choose "Search automatically for driver software online".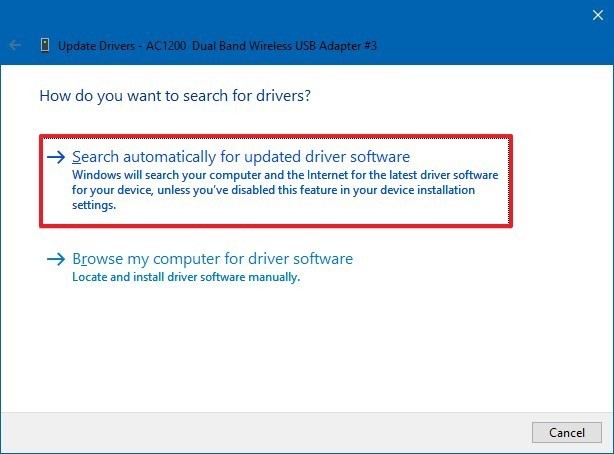 Simply wait and let driver to get installed on your PC. Once the driver get installed, reboot your computer and then reconnect your USB and see whether you are able to access files stored within it.
Fix 2: Use CHKDSK
Windows chkdsk utility commonly resolves the corrupted disk and file system errors. However, if you are unable to access the data saved in the storage media then it is recommended to run the chkdsk tool and deal with this problem. Here is how you can do so.
At first, open the CMD >> use "Run as an Administrator" option.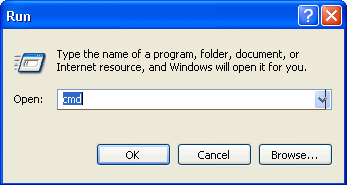 Now, type chkdsk g: /f /r /x and hit the Enter option.

At this time, change it created on whatever letter you've assigned to it.
After completion of this process, you can check if USB flash drive is not accessible issue is solved.
Fix 3: Modify Ownership
Another method that you can try to solve the USB drive not accessible problem is to modify the ownership of a disk drive that is inaccessible. In order to do so, follow the below steps:
Firstly, go to the "File Explorer" >> make right-tap on an USB drive
Next, go to the "Properties" option.
Then go to a "Security"
Now, go to the"Group" >> select an account name & see if the assumed account has authorization to read this drive.
If you can access it, choose the stuff that you need to save & hit "Recover".
Fix 4: Reformat The USB Drive & Make It Useable
This is the last technique that you can try to resolve USB drive detected but not accessible issue if your drive is detected by PC. Yes, formatting the memory card or other removable drive makes the device virus-free and even removes the write protection from USB or other devices.
You can format the drive by trying the below steps:
To format a USB flash drive using File Explorer on Windows 10, use these steps:
First, open the File Explorer >> tap This PC on a left pane.
In the section "Devices & drives" >> make right-click on flash drive >> select Format.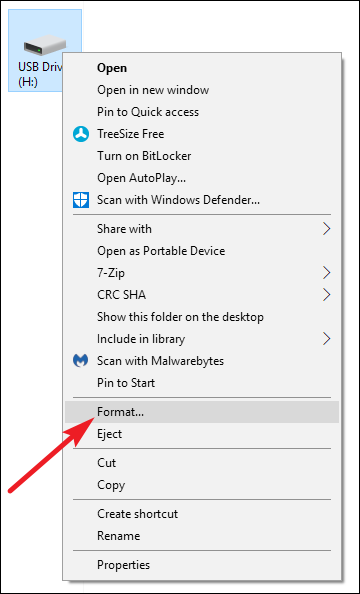 Here, you have to use a "File system" from a drop-down menu >> select NTFS
Make sure to tick on the box "Quick format" >> click on Start.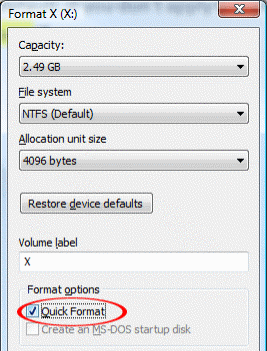 Lastly, tap on Yes button.
3. Case 2: USB Is Not Showing Up In File Explorer
If your external hard drive is not showing up on File Explorer then apply the below fixes.
Fix 1: Rename USB Drive
If there's improper USB name or it shares a similar name of another drive on a PC, then it can make your USB inaccessible. In such a situation, renaming the USB can assist you to troubleshoot USB recognized but not accessible.
Press Win + R together >> type diskmgmt.msc >> hit Enter in order to open the Disk Management.
Find and right tap on USB disk partition >> choose the option "Change Drive Letter and Path…"
Under a popup window, you have to tap on change & assign the new drive letter to a partition.
Fix 2: Create Partition
Suppose the USB does not have partitions then you will have to create a new one to deal with USB drive shows but not accessible. Follow the below easy steps to do so:
Go to the Disk Management through Run
Look for a drive that you need to create partitions.
After this, right-tap on it & select the option "Shrink Volume".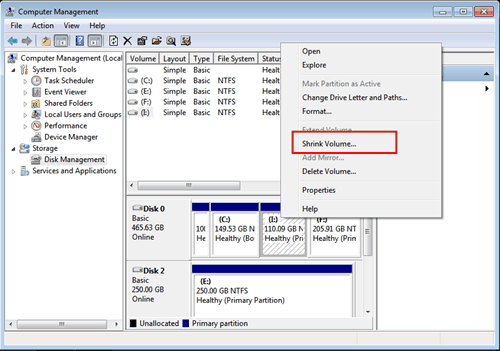 Then, identify the size >> hit "Shrink".
Choose an unallocated disk part on a space allocation>> right-tap on it >> select the "New Simple Volume".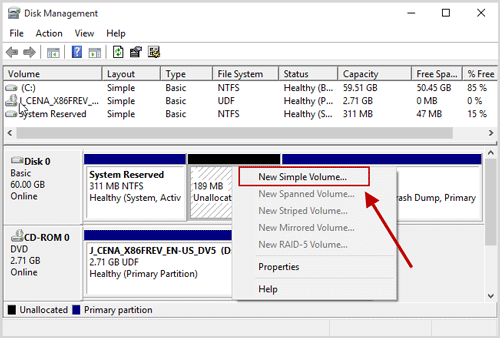 Here, you have to choose the drive & check if partitions are now proper.
Now let's know the solutions on how to fix USB drive detected but not accessible on Mac.
How To Fix USB Drive Detected But Not Accessible on Mac?
You can make use of Disk utility feature to fix USB drive detected but not accessible on Mac.
Here follow the steps:
Open Disk Utility by opening Spotlight (cmd+space-bar) and type Disk Utility and hit ENTER. Search in the list on the left and see if the USB drive appears there.
Now, if there is USB drive in Disk utility, then check underneath for a Volume. Then click on it and select Mount. If your Mac has already mounted it then you will see unmount option instead.
If Volume is not listed there, then it means that your Mac is not able to access drive. You will see that Mount option is greyed out.
Here you will have three options – First Aid, Erase and Restore. Click on "First Aid" option to check for errors and then repair the drive if required. If first aid detects any errors, then you can easily fix it by yourself by clicking on "Repair Disk" option.
Then, if your Mac not able to repair the drive then it is likely that your USB drive is completely damaged or broken or drive is formatted using a file system that Mac cannot read.
If you want to restore data from USB drive such as pictures, videos, or audio files, then you can use data recovery software which is a suitable USB drive data Recovery. But, if you do not want to restore data then you can simply click on Erase option to erase all data and your Mac will reformat your USB drive.
Some people also ask – how to fix flash drive not showing up on Mac?
Below find out the solution!
Fix Flash Drive Not Showing Up on Mac
Well, in such a situation where your USB flash drive does not show up on your Mac computer, then you must consider to follow below solutions:
Check your Mac is set to show mounted flash drive on the desktop. Open Finder > Preferences > General and see that there is a tick beside external drive. If it is not ticked mark then tick mark it.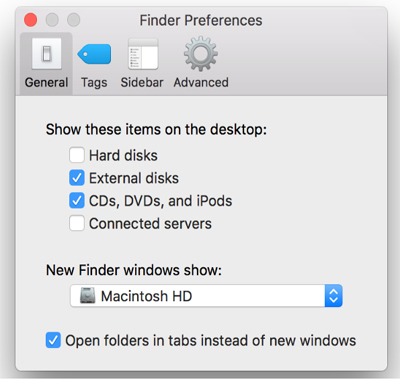 Make sure the flash drive is connected properly on your Mac. Also make sure that USB port is working and not damaged. Try plugging the drive to another USB port. If you have only one port, then plug another device and see if it works fine. Try to connect your drive to another Mac and see if you are able to access the drive on that Mac.
Recover Photos & Videos From USB Not Accessible
If this is the case that your USB is recognized by the computer, but you are not able to open files and folders stored within it, then it is recommended that you must use USB Drive Data Recovery famous as photo recovery software. It is capable enough to restore inaccessible files from USB, external hard drive, memory cards that get detected but not accessible.
With the help of USB Drive Data recovery software, you can:
Retrieve photos, videos, and audio files from inaccessible USB drive
Also restore digital media files from inaccessible SD card, flash drive, & external hard disk
Preview recoverable files within the software before final recovery
100% read-only program, safe, risk-free and secure to use



* Free version of the program only scans and previews recoverable objects.
This software will help you to restore almost all files format of photos, videos and audio. This also restore files from write protected USB, locked memory cards, virus infected and corrupted USB flash drive. So, download this USB drive recovery software and get back inaccessible data.
Conclusion
After going through the above solutions mentioned to fix USB drive detected but not accessible or USB is not accessible error, you will be easily able to fix this issue if you apply so.
However, apart from this, if you ever find that the data from USB drive has been lost then you can try USB Drive Data Recovery Tool. This is the best option you can try to recover deleted data from USB flash drive.
Taposhi is an expert technical writer with 5+ years of experience. Her in-depth knowledge about data recovery and fascination to explore new DIY tools & technologies have helped many. She has a great interest in photography and loves to share photography tips and tricks with others.