Check out this tutorial guide and learn how to stop Kodi buffering problem using 9 quick fixes.
Kodi is a popular media player that enables you to stream online videos through its add-ons. It is compatible with a wide variety of platforms like Windows, macOS, Firestick, iOS, Android, and many more.
Despite having countless features, still, users are encountering numerous problems while streaming online movies on Kodi. One such issue is "Kodi buffering"
Fortunately, there're various solutions available for how to stop Kodi movies from buffering. Well, in this post, I am going to specify various solutions to get rid of this issue on different devices.
So, without much delay, let's get started…
Why Does Kodi Keeps Buffering /Freezing?
Here I have mentioned a few possible reasons for video buffering on Kodi issue.
Slow or weak internet connection
Limited bandwidth through your IP (internet provider)
Too many folks are viewing the same video stream
Kodi player cache isn't configured
ISP (internet service provider) controls the connection speeds.
As you have known the most common causes for this issue, now it's time to move ahead and learn how to stop Kodi movies from buffering
How To Stop Kodi Buffering Issue?
Follow the step-by-step ways to troubleshoot Kodi buffering problem or Kodi won't play videos in a hassle-free manner.
Method 1: Restart Kodi
Since the problem is with the Kodi player therefore you should once close the Kodi application & restart it after some time.
After restarting the app, simply check if Kodi buffering fixed or not. If not, then try the next solution.
Method 2: Check Your Internet Connection
As I have already said, a slow or weak network connection could also lead to Kodi keeps freezing up/crashing. Though streaming online videos needs a stable network connection, mainly for HD quality videos.
So, it is necessary to ensure that your network strength is good before playing Kodi movies.
Method 3: How To Stop Kodi Buffering Issue By Restarting Your Device
Another basic trick that you can try to solve this issue is to restart your device once. Restarting process will let your device to deal with temporary errors and bugs which might have triggered the video buffering on Kodi.
All you need to do is to follow the below-given steps according to your operating system for restarting your device.
For Windows PC Users:
At first, click on a Windows
Within a Start menu, you have to tap on Power
Now, click on the Reboot option to restart your PC.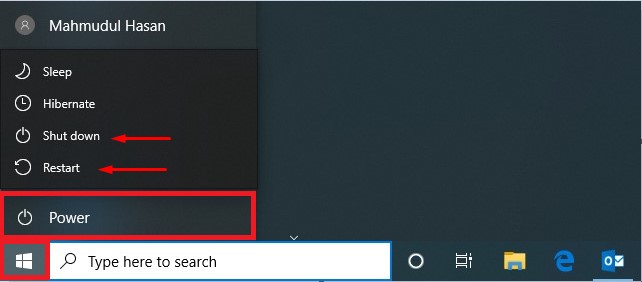 For macOS Users:
On your macOS, you have to tap on an Apple Menu which you can find a top left side corner.
After that, choose Restart
Lastly, confirm your act by again tapping on a Restart option.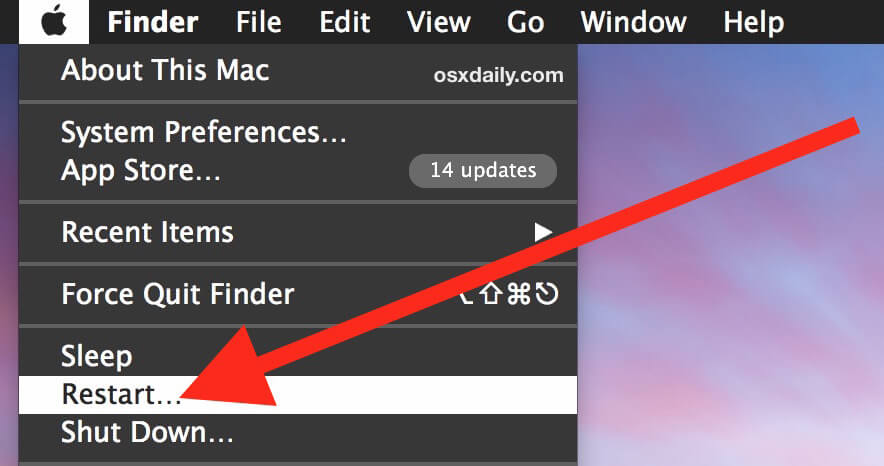 For Android Users:
On your Android, long-press the Power
Here, you will see different options, simply tap on Restart.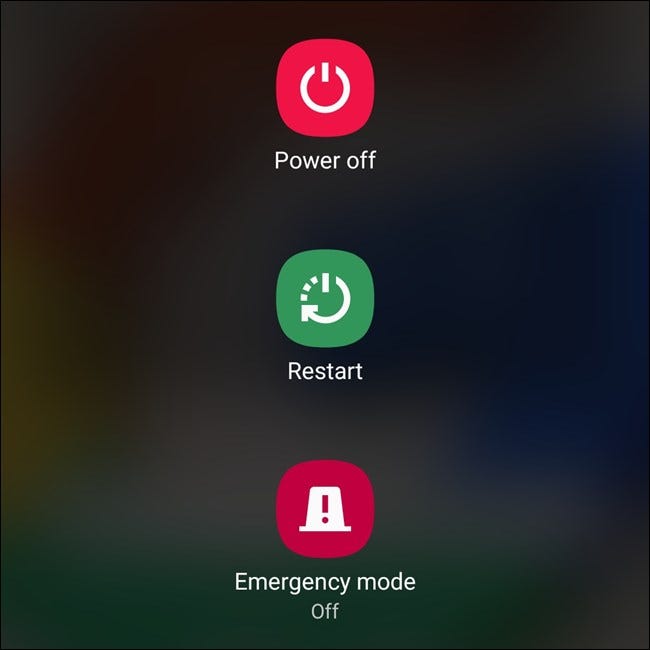 Wait until your phone is restarted successfully and then check if Kodi video buffering is solved.
Method 4: Update The Outdated Addons
Most of the time, it happens that using the outdated Kodi addons can result in Kodi playback suturing or freezing problems.
Maybe due to using the outdated addons, you're facing this video playback issue on Kodi. At the time, you need to check for the available addons updates.
To do so, follow these steps:
Open the Kodi >> go to the Settings.
Then, navigate to an Add-ons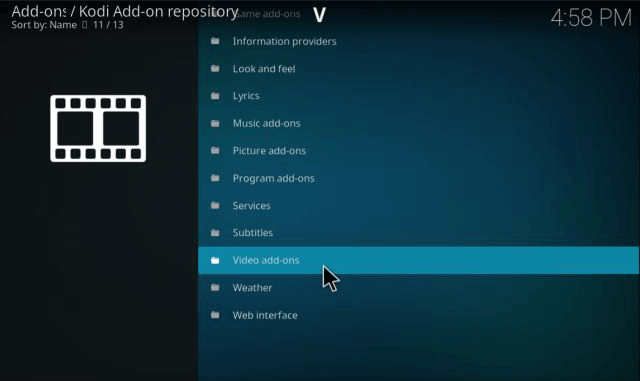 After this, select the addon that you need to update.
Next, select the Information >> click on the Versions.
At last, install the newest Kodi addon version.
Once the process is completed, try streaming the movie online to check if the issue is fixed.
Method 5: Update The Kodi To The Latest Version
Running an outdated version of Kodi app is another foremost reason that can lead to Kodi buffering problem. Thus, it's vital to update your Kodi app to its latest version to solve how to stop buffering on Kodi 18.9.
In order to know your current version, you need to go to "Settings" from a Kodi program's home screen. Next, choose the "System information"
There, you'll get the information about your recent Kodi version.
Follow the below steps to install the latest version of Kodi:
Open Kodi's official website >> tap "Download" button.
In the second step, click on "Choose your Weapon" >> choose your OS that you're currently using such as Windows, Mac, Android, etc.
Now, the downloading process will begin. Once you are done, tap to install the newest version.
Method 6: Reset Your Kodi Settings 
Resetting the Kodi app settings can also help you deal with Kodi keeps freezing up/crashing problem. This method will help you to restore all its settings to the factory default.
If you want to know how to stop Kodi buffering issue by resetting Kodi's settings, follow these steps:
Step 1: Launch a Kodi app on your device that you are currently using >> open Settings.
Step 2: Next, click on System tab.
Step 3: At last, select one option, and tap on an option "Reset Above Settings to Default/Factory Restore".
Method 7: How To Stop Kodi Movies From Buffering By Disabling VPN
VPNs or Virtual private networks are 3rd-party apps that protect your online stuff from hackers & other entities. But sometimes, VPNs can cause interruptions on your network connection and might lead to video playback issues.
Maybe you are facing Kodi buffering problem due to Virtual private networks. At the time, disabling the VPN can help you to get rid of it.
If this method doesn't fix this issue, clear the Kodi cache and check for the problem again.

Method 8: Check The Video Scale Settings on Kodi
Many Kodi users have reported that they solved online video playback issues by decreasing the video scaling percentage on Kodi.
So, you should once try to decrease the video scale Kodi settings to tackle the situation. Here is how to stop buffering on Kodi 19.1 by following the below instructions:
Launch Kodi >> go to
Next, find & click "Player" option.
At this time, scroll down & find "Gear icon" or "Cog" option. Simply tap on that option until you get "Expert" option.
Now, scroll back & click "Video" option.
After this click on "Processing" and then you'll get "Enable HQ scalers for scaling above" option, here tap on the V to decrease scaling to the 15% or 10%.
Method 9: Reinstall Kodi App 
If none of the above solutions worked for how to stop Kodi buffering on Firestick, the last option left for you is to reinstall Kodi.
You need to follow the below-given steps according to your OS that you are currently using.
For Windows Users:
On your Windows PC, open Control Panel.
Next, tap on the "Uninstall a Program" option>> find Kodi application from the appearing programs list.
Now, make right-tap on Kodi >> select Uninstall option.
For macOS Users:
On the Mac PC, tap on Finder >> Applications 
In the second step, find the Kodi application.
Lastly, drag the Kodi app to Trash for removing it from your system.
For Mobile Or Android TV Users:
On your Android phone's home screen >> find Kodi application.
Press & hold its application icon for accessing an options menu.
Lastly, click on Uninstall to remove Kodi.
Once the Kodi is uninstalled successfully, install it again on your preferred device and enjoy watching online streaming movies without any interruptions.
Final Thoughts
Last but not the least, I hope all the above-given fixes mentioned here will assist you to solve how to stop Kodi buffering playback issue.
Though, I tried my level best to bring the most appropriate solutions to resolve your problem. So, all you need to apply them according to your situation & niche.
That's all…
Alex is an expert technical writer with 7+ years of experience. His in-depth knowledge about data recovery and fascination to explore new DIY tools & technologies have helped many. Alex has a great interest in photography and loves to share photography tips and tricks with others.