In this post, we're going to help you out to fix "iMovie video rendering error 10008" by trying some of the tried and tested solutions. To solve this issue, you can try to eliminate a corrupted frame, use similar file formats to create a video, and ensure that the video imported into the project exists on your PC.
But if you want an instant way to solve iMovie rendering error 10008, then we would like to recommend you to use the best Video Repair software.
Read further to know more…
To fix iMovie rendering error 10008, we recommend this tool:
This software will repair flickery, stuttery, jerky, unplayable videos and supports all popular video formats. Now repair your corrupt and broken videos in 3 easy steps:
Download this Video Repair Tool rated Great on Pcmag.com.
Click Add File to add the video you want to repair.
Select Repair to start the repair process and save the repaired video on the desired location after the repair is done.
What Is iMovie App?
iMovie is an editing program established by an Apple Inc. specially for macOS, iPad, and iOS devices. It is mainly used to edit and cut the videos, graphics, and music without any difficulty.
Besides, it's also helpful for enhancing the video quality and creating incredible videos by merging the short video clips.
What Does Video Rendering Error 10008 Mean?
The video rendering error 10008 occurs in iMovie while trying to render or share the project which you've finalized. When such an error appears, you won't be able to render your project.
This issue is often taking place due to the corrupted video files in the project or unfinished importing of the video clips.
Besides, there are some other reasons that can be responsible for iMovie error code 10008. So, just scroll down this page and know all the major factors which can result in the aforesaid error.
Causes For Occurrence Of iMovie Video Rendering Error 10008
Below we have shortlisted numerous causes for the occurrence of video rendering error 10008 imovie error 10008: rendervideoframe failed.
Let's take a look at them:
1. Improper/Unfinished Importing Of The Video Files
Sometimes, incomplete video clip importing can lead to the Video Rendering Error code: 10008 in iMovie.
2. Merging The Video Clips Of Different File Formats
Generally, when we use to merge or form a video with numerous short video clips which consist of different file formats, then it can result in iMovie error code 10008.
Therefore, the video clips that are combined should contain similar file formats for easily render and export the video on iMovie.
3. Corrupted/Damaged Video Footages In the Project
Most of the time, a "video rendering error: 10008" in iMovie appears because of corrupted or damaged original videotapes which fail to render a project.
4. Change In Video Clips Disk Path
Another foremost factor behind the occurrence of this error is the changed path location of the video clip or it is removed.
Suppose, if you have changed the original location of your video file or a clip gets deleted, you can face such kind of error while rendering it.
5. Insufficient Storage Space
When there's inadequate storage space on the disk to store the exported video footage for the iMovie app.
As you have learned the common scenarios behind this issue, now you must be thinking- How do I fix iMovie rendering error?
In the next section of this post, you will find your answer…!
Try Best Video Repair Software To Solve Video Rendering Error: 10008 In iMovie
There are several video repairing programs available in the market but Video Repair Software is best. It is an all-in-all program that has the ability to solve numerous video-related errors including video rendering error code 10008 in no time.
This software can repair all video file formats like AVI, ASF, FLV, DIVX, WMV, MKV, WEBM, MPEG, MOV, MP4, AVCHD, MTS, 3G2, 3GP, F4V, M4V, etc.
Below you can find some other outstanding features of this Video Repair tool.
Previews a repaired video files before saving those stuff in their chosen folder
100% trusted, safe & easy to use interface.
The best thing about this utility is that- it's available for both the OS Windows & Mac respectively.



* Free version of this program only previews repaired videos.
Hurry up! Just download & install this incredible tool to repair video rendering error 10008 (final cut pro error 10008: rendervideoframe failed).
Step 1: Download, install and launch Video Repair software on your system. Click on 'Add Files' to add corrupted video files.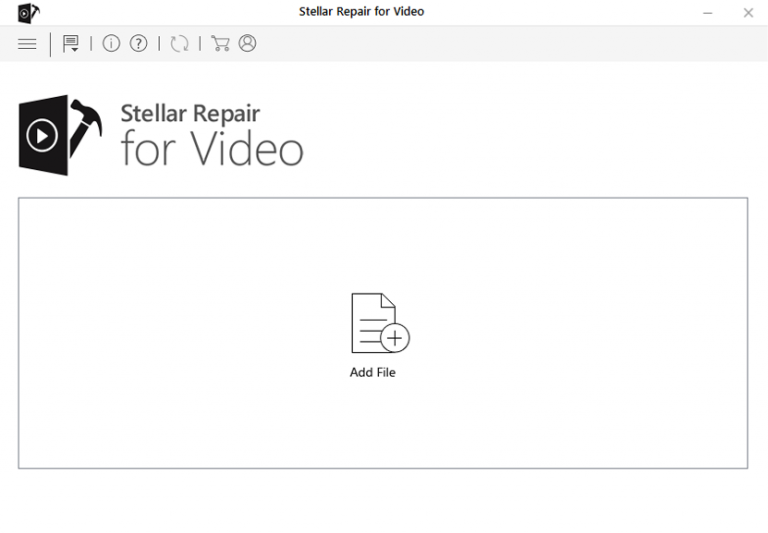 Step 2: Click on 'Repair' button to begin the repairing process. This start repairing your added video files one by one.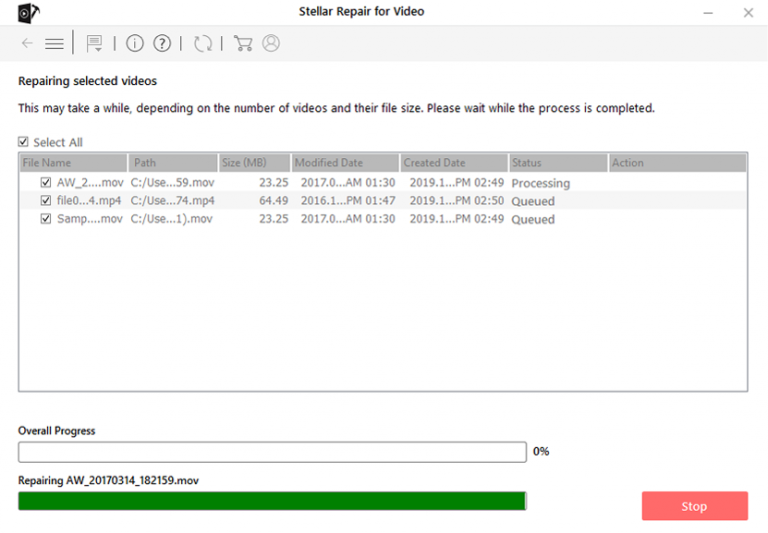 Step 3: You can click on 'Preview', in order to preview the repaired video file within the software and click on 'Save Repaired Files' button to save the repaired videos at desired location.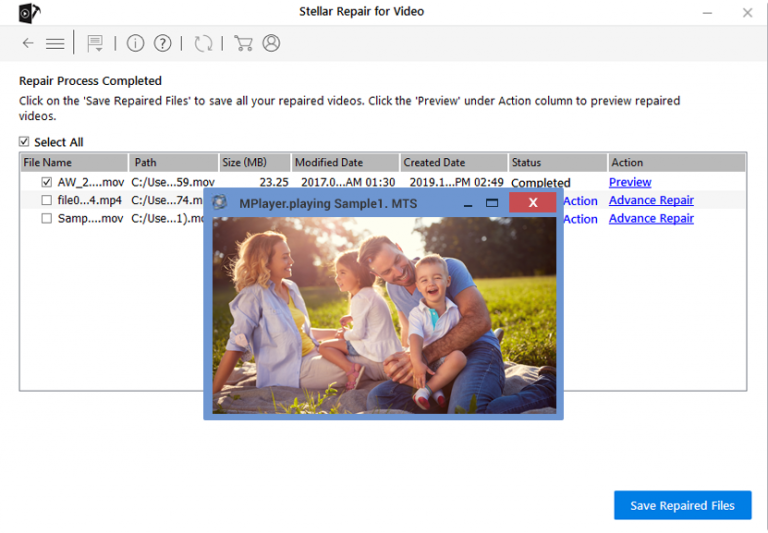 How To Fix iMovie Video Rendering Error 10008?
Here we have discussed some of the possible ways that will definitely work and help you to fix iMovie video rendering error 10008.
Let's try one-by-one and see which method will help you to sort out your problem.
Fix # 1: Eliminating A Frame That Is Corrupted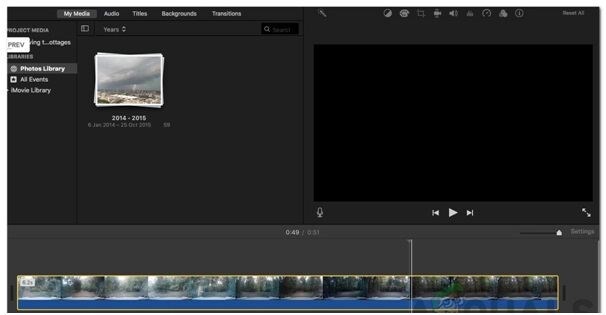 The main factor that results in the "iMovie error code 10008" issue is the black frame in a project. Though, a black frame appears to be triggered by transitions which you've applied to your video files.
Thus, to troubleshoot the problem & make your project successfully rendered, you need to again go through your project to set the frame-by-frame to find the issue.
During performing this, you'll come across the frame in a project where your screen completely turns black or your movie might flicker.
In such a case, you need to cut all these frames and replace them with original ones. Once the process gets finished, try to render your project again & you'll be able to render it without any trouble.
Fix # 2: Use Similar File Formats To Create Video
Another way you can try to resolve video rendering error 10008 iMovie error 10008: rendervideoframe failed is to check for the file formats.
As we have already stated above that merging video with several short video clips which consist of different file formats can lead to this error.
So, once you encounter "video rendering error 10008" while rendering a project, then check if the video is created by dissimilar file formats or not.
However, if it is merged & created by different file formats, then try to convert all the clips into a same format.
After doing so, try to render your video again.
Fix # 3: Before Exporting A Video Make Sure That The Drive Have Enough Space
Insufficient storage space is another primary reason that can lead to "iMovie error code 10008". So, before rendering your video, you need to ensure that your driver has sufficient storage space to save video on it.
However, if your drive doesn't have sufficient space, you need to free up some space. After that, try again to render your project.
Fix # 4: Make Sure Videos Exist On Your PC
Generally, iMovie software allows users to import the videos from a device in to your project. Though, successfully importing videos doesn't mean that you've to erase/delete your video files from a device. Since they may not be previously saved by a program.
It means that, after importing videos into the project, you've to ensure that the imported video still exists on your device.
Note: Changing a location of the video files is just like deleting them. So, ensure that you do not change the location of your video after importing it into a project.
Fix # 5: Visit The Nearest Mac Service Center
Last but not the least, if none of the above techniques helped you to fix iMovie rendering error 10008, then one and only solution left for you that is to visit a mac service center.
Most of the time, it happens that we might face program-related errors due to some issue in the system that we're using.
So, while fixing this issue, if you found there's an issue in your system, it's recommended to take your Mac OS to a nearest Mac service center.
How To Avoid "iMovie Video Rendering Error 10008"?
As we all know that precaution is better than cure, right?
So, if you don't want to encounter such kind of irritating errors in the near future, then you should follow the below precautionary tips.
The below-provided tips and tricks will surely be going to help you to avoid further errors in iMovie including 'iMovie rendering error 10008'.
Just follow them very carefully.
Do not transfer the video file when it's in use to avoid video file corruption.
Never try to record videos when your camera battery is showing 'low battery'.
Avoid unnecessary using the "Delete All" or Delete button to remove the video files.
Don't mishandle your storage media that contains your favorite video clips.
Related FAQs:
Why Is My Video Not Rendering In iMovie?
Your video is not rendering in the iMovie due to the damaged video footages in a project or your video might consist of different file formats.
Can I Use iMovie On Android?
No, you can't use iMovie app on your Android phone. Though, iMovie allows iPhone and iPad users for enhancing the video quality.
What Happens When I Delete Render Files In iMovie?
Once you delete the render video files In iMovie, it will free up some storage space and improve further editing & sharing ability of the project.
How Do I Download An iMovie Project?
You can download an iMovie project by trying the steps mentioned below: • At first, give a name to your Library whatever you want for example-iMovie Library • In the second step, you need to tap on drop down menu so that you could find the removable drive easily. • Choose the removable drive >> press Save option. • Now, your project will directly store on a removable drive.
Time To Wrap Up
So, we hope now you have got enough information on how to fix iMovie error 10008 rendervideoframe failed.
Though, you can try any of the above-mentioned solutions to repair video rendering error 10008 iMovie. All the methods are very effective and you don't even require any technical skills to perform them.
Among all the aforementioned approaches, the Video Repair tool is the best and securest one.
It is a first-rated program that can definitely help you to troubleshoot iMovie video rendering error 10008 successfully.
That's it…

Alex is an expert technical writer with 7+ years of experience. His in-depth knowledge about data recovery and fascination to explore new DIY tools & technologies have helped many. Alex has a great interest in photography and loves to share photography tips and tricks with others.