If you are a digital camera or smartphone lover then no doubt this blog is going to be very beneficial for you. I am very sure that you must be looking for this kind of blog so that you can maintain memory card well because this is one of the vital equipment for storing the photos and videos in a digital camera and smartphones in a large quantity.
Well, the most common and important question that comes to everyone's mind is How should one care for their digital camera's memory card so that they can make it last as long as possible.
So, if this question bothers you then you don't have to think more about this as reading this blog will definitely going to be very helpful for you. So, without wasting any time, just go through some vital tips to maintain memory card health and follow them to make it usable for a longer time.
Video On How to Keep Memory Card Healthy
Just watch this video as it explains how to keep a memory card healthy. Follow the tips to maintain memory card health & make it usable for a longer time
Tips To Maintain Memory Card Properly
Without using memory card, your digital camera won't save even a single photo or video you have taken or shooted in any occasion. Memory card is not only important for digital camera users but also for those who use this digital device like memory card in their smartphone.
Those who have less storage space in their smartphones, they keep memory card/SD card for storing high amount of data including photos, videos, music, doc files and more.
Now, it's time to go through the tips one by one and make sure that you follow them desperately so that you don't ever come across any data loss situation or corruption issue.
Tip #1: Always Format Memory Card In Digital Camera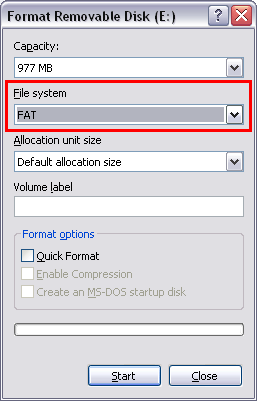 While you insert memory cars into the digital camera, ensure that you format memory card in the camera so that it becomes prepared for working properly with the hardware. Do not use the same memory card in multiple digital cameras unless you have saved your vital images or videos on your computer as a backup option.
Now, before using the same memory card in different camera, ensure that you reformat the memory card first. Sometimes, switching digital camera memory card between different cameras can cause digital media data corruption issue or can also cause malfunction during taking pictures or shooting videos.
Tip #2: Remove Memory Cards Safely While Connecting To Computer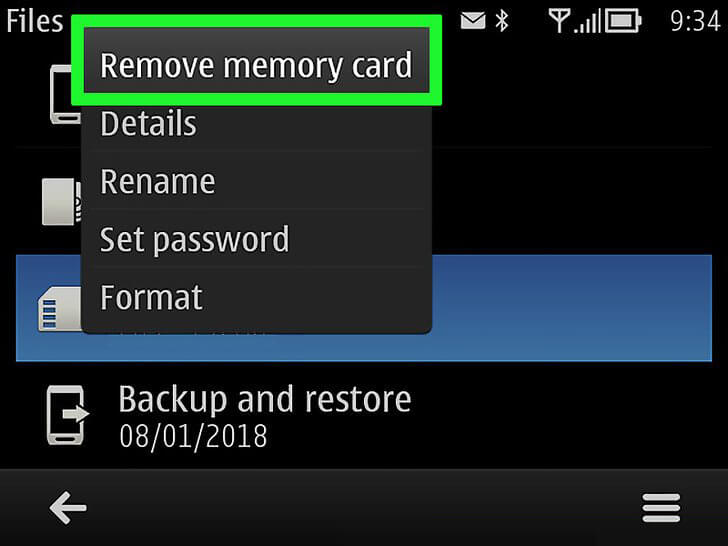 After you upload the image to the computer from your SD memory card, make sure that you definitely follow the procedure properly to eject the memory card before you remove it from the card reader.
However, for Mac OSX users, you can right-click the drive that is assigned to the memory card/SD card/SDHC card/SDXC card and hit on 'Eject' option.
But in Windows system, it is always recommended to use the option 'Safely Remove Hardware' option in the computer tray to eject the memory card from reader.
Tip #3: Do Not Fill Your Memory Card Completely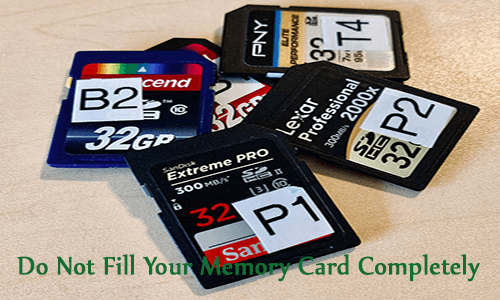 To avoid any kind of issue or memory card/SD card errors, you need to avoid filling the memory card completely. So, it is better to free some space some memory card on a regular basis by keeping a copy of those data in your computer as a backup option.
After you copy the images in your computer, delete the photos and videos from your card and then use it for taking more pictures, shooting video clips your smartphone as well as digital camera.
Tip #4: Stop Shooting If Disaster Strikes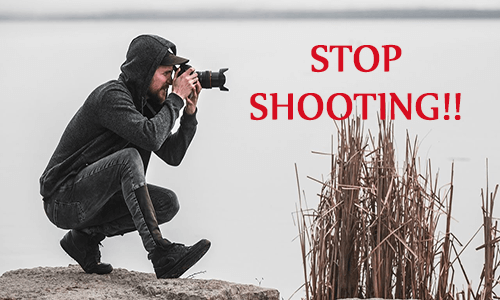 If any disaster strikes or delete the images accidentally or even you see any memory card error problems – then you need to stop using the memory card right there.
If you get any error then there is a possibility that you lose photos or videos from digital camera microSD card. However, you can get them back with the backup option. But keep in mind that you need to stop using the memory card because it can overwrite the other images.
However, if you find yourself unable to recover deleted photos/pictures from memory card then you can also try Memory Card Recovery Tool. This tool is available to restore lost media files from memory card with ease. You just have to perform some simple steps and will be able to recover the data soon.
Tip #5: Multiple Cards Is Better Than One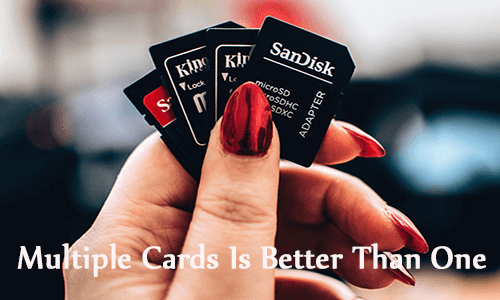 If you are going to spend precious times with your family and friends and so you wish to take more pictures there. In this situation, having more than one memory card is a good option.
This is suggested to do so because suppose your one memory card becomes corrupted or is full of storage and can't take more pictures and videos then you can opt for the second one. This is so cool……right??
However, at the same time, you have to take care of both your memory cards so that you can keep the data safely.
Tip #6: Reformat Memory Card On A Regular Basis
It is a myth that you should not format memory card again and again. However, it is completely false. One should reformat the card if he/she is going to use it in another smartphone or digital camera.
Always make sure that you reformat memory card on a regular basis. Doing so will erase all the data including photos, videos saved on the memory card and then set it afresh for the digital camera.
But do not forget to first take backup of all those data that you have saved on the memory card. If you do not keep the backup then it is very clear that after reformatting the memory card, you will get nothing in it.
Tip #7: Change Battery Of Digital Camera Before They Run Down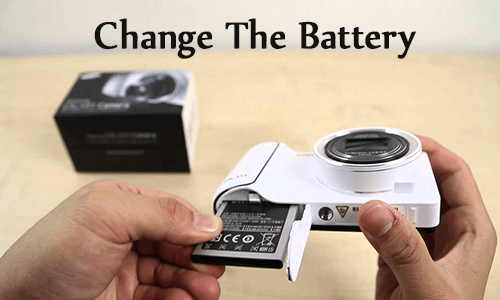 While using a smartphone or digital camera, make sure that you always keep an eye on the battery of the digital camera. If you find that the camera discharges soon then you can either change the battery or replace it before they run down completely.
If you follow this then this will stop the batteries running out halfway through writing an image to the microSD card. Also, it will help you stop losing the last videos/images and also stops getting any memory card errors that take place due to the incomplete written image to the card.
Tip #8: Switch Your Camera Off Before You Remove Memory Card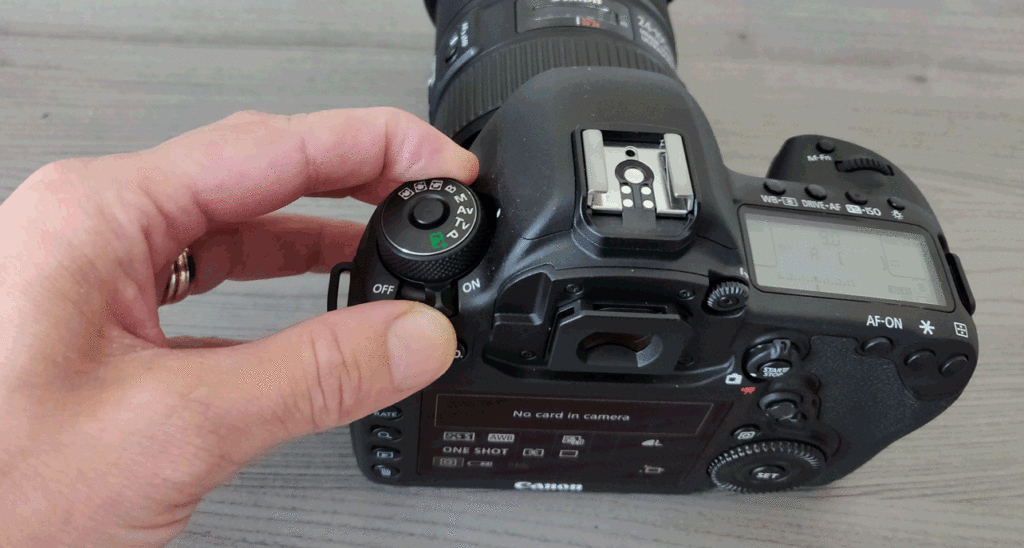 Sometimes it happens that the memory card becomes corrupted or inaccessible if you remove the card without switching off the camera. So, it is always suggested to switch off the camera before you take out the memory card from the camera to perform data-related tasks like copying, transferring, deleting or more.
Also, do not forget to check the manual of the digital camera just to check and follow what camera manufacturers actually suggests their users for the betterment of the camera and its connected devices.
Tip #9: Never Switch Off The Camera Just After Shooting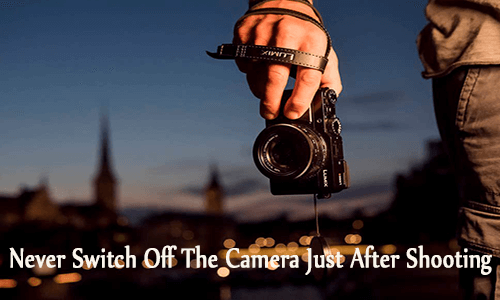 If you want to keep memory card healthy then you have to take some proper care of your digital camera as well. Those who love to shoot continuously should never switch off the camera just after shooting is completed.
When you shoot or take pictures then a camera also needs some time to write those media files that you have taken in the memory card. Suppose if you have taken images so quickly then your images or videos would be buffering and if you switch off the camera instantly then you may lose photos from memory card.
Tip #10: Keep Your Digital Camera Up To Date
The manufacturers of digital camera and smartphones generally release firmware updates on a regular basis. These updates keep the camera updated and fix memory card errors or issues related to the camera. Somehow, these issues can also relate to the memory card of the digital camera and to avoid memory card damage or corruption error, there is a great need to keep the camera updated.
Tip #11: Delete Files On Your Computer Not In Camera
Deleting media files from the card while the memory card is on the camera can sometimes shorten the memory card's life. It is a better option to add or remove the files on the memory card for fewer times.
If you delete all the images or videos at once after you upload all of them to the computer then it means one erase cycle if you delete them one at a time on the digital camera.
Tip #12: Regularly Update Your Memory Cards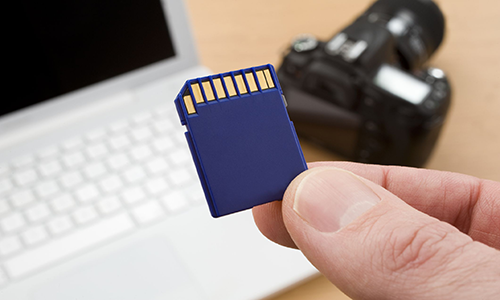 Since last few years, the life of the memory card has been increased significantly. They have a limited life and so there is a great need to update the memory card on a regular basis to avoid SD damage or corrupt memory card issue and also to prolong SD card life. This is a simple but very effective tip for the users that should be followed in every manner.
Tip #13: Always Choose A High-Performance Reader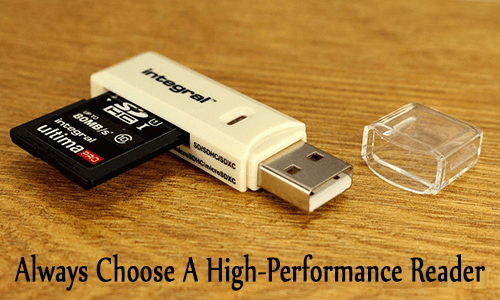 While transferring data from a memory card to the computer, mostly photographers connect the camera directly to the computer. It is obviously not a good option. If you do so then it can also drain your camera's battery unintentionally.
Getting a high-performance card reader to transfer data from camera's memory card to the computer is a better option. They are not so expensive and you don't even have a charging issue for that because it doesn't need to be charged.
BONUS TIP: Common Maintenance
Well, this should not be listed here but sometimes even small things can help you avoid big disasters. So, in this case as well, it is important to mention this thing – try to always keep the memory cards healthy, clean and dry. Do not ever expose them to high temperature, don't bend, drop and don't expose cards to h3 magnetic/electro currents. Those memory cards which are not in use can be kept in a plastic case to avoid dirt or other damaging circumstances.
Conclusion
Buying a new device like memory cards is not a challenging thing but to maintain them is quite difficult.  If you have a memory card/SD card/microSD card and want to know how you can maintain them then this blog would definitely help you to know that.
Follow the above tips that I have mentioned as per my personal experience of using memory card and believe they will never let you down. So, just follow the tips and start maintaining your memory card right now and avoid any memory card damage, corruption or other issues. All the very best to you.
Taposhi is an expert technical writer with 5+ years of experience. Her in-depth knowledge about data recovery and fascination to explore new DIY tools & technologies have helped many. She has a great interest in photography and loves to share photography tips and tricks with others.