How to restore SD card data after formatting? If you want the best answer with the perfect solutions then, read this article till the end and try the step-by-step guide mentioned in this tutorial to recover SD card data after format.
Sometimes, we may accidentally format the memory card from the phone, digital camera, camcorder, or other digital devices. The formatting process simply empties the SD card, and all your data (videos, photos, music, etc.) on the SD card can be deleted after formatting. Luckily, if you've not taken any photos or videos on the SD card after formatting then, you have a good chance to recover data from memory card after formatting.
To restore SD card data after formatting, we recommend this tool:
This software will restore data from corrupted, formatted, encrypted storage media and works in all data loss situations. Now recover your lost and deleted data in 3 easy steps:
Download this Media File Recovery Tool rated Excellent on Pcmag.com.
Select the storage media from which you want to restore the media files & click Scan.
Preview the recoverable files, select the items you want to recover and click Recover to save the files at desired location.
Is It Possible To Recover Data From Memory Card After Formatting?
Of course! The answer is YES!
It is possible to recover data from memory card after formatting until and unless you do not add any new file in it. Because adding new files can overwrite the existing data and you may lose the recovery chance after formatting the SD card.
In order to restore SD card data after formatting, you can apply the most reliable SD Card Recovery Software. It is specially designed to retrieve lost, deleted, missing, formatted data (photos, videos & audio files) from SD card automatically. In the next section of this post, you'll get its user guide.
Best Way To Recover Data From Memory Card After Formatting
Memory Card Recovery Tool is one of the best options that you can try to recover data from memory cards and other storage devices such as memory stick, external hard drives, pen drive, etc. This software retrieves lost, deleted, even formatted stuff from all SD card brands like Transcend, Sony, Samsung, HP, PNY, Lexar, Kingston, Strontium, Apacer, etc.
Why Choose This SD Card Recovery Tool?
Memory cards are commonly used in smartphones, digital cameras, tablets, camcorders, etc. All these devices are used to store a large amount of data such as video, image, and other documents.
So, such kind of data gets deleted from memory cards, in this situation the SD card recovery tool is considered to be the best data recovery tool. The main features of this tool users enjoy include:
Easily & quickly recover data from memory card after formatting.
It supports file recovery on all the storage mediums such as formatted memory cards, camcorders, mobile phones, digital cameras, hard drives, etc.
It simply allows previewing before data recovery, no technical knowledge required, easy to handle.
100% safe to use. This recovery tool will not overwrite your existing data.
So, what are you waiting for? Just download, install & run this recovery software from the below-given buttons to recover files after formatting pen drive or SD card.
emid

emid


* Free version of the program only scans and previews recoverable items.
After downloading this tool, follow the step-by-step guide to know how to restore SD card data after formatting.
How To Retrieve Data From Memory Card After Formatting Without Software?
To retrieve data from memory card after formatting without software, you can simply try the backup option. If you have a complete & updated backup of your lost data that you don't want to lose at any cost then you can simply restore from the backup folder.
How To Restore SD Card Data After Formatting Via Backup:
First of all, find out & open the photos or videos backup folder.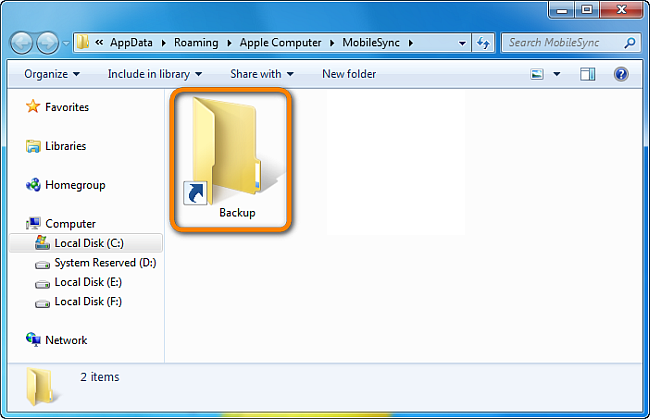 After that, locate the file that you actually restore deleted data from a memory card.
In the last step, simply copy & store the found data back to the memory card or the disk drives.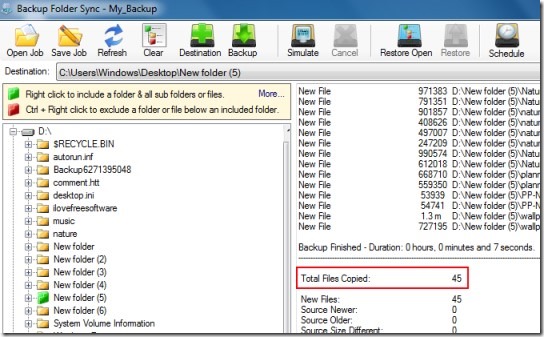 If you don't have a backup, then you can try the automatic way.
How To Fix Formatted SD Card Using Command Prompt?
Firstly, I want to say that the CMD command cannot help you to recover your lost files from any storage device. It's mainly used to verify a specified disk for the structural corruption. So, you can try the cmd to fix the SD card issue.
How to Fix Using CMD:
Step 1: First, connect the memory card to the PC with the help of the card reader.
Step 2: Next, check a drive letter of the memory card through Computer/Disk Management.
Step 3: Then, go to the start menu and type the cmd in a search box, after that right-click on it & then run as administrator.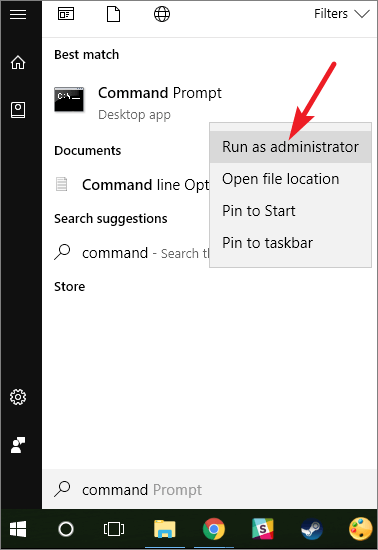 Step 4: After this, you have to type the below command in a command prompt. Then press Enter to perform it. If a command prompt says you a volume is in use, then you have to type Y and hit Enter.
chkdsk H: /r
Note: The chkdsk is used to check the identified disk for structural corruption.
How To Recover Files From Formatted Memory Card In Android?
For recovering lost pictures & videos from formatted SD card in Android, there are a lot of applications available on Google play store. Those apps can help you to rescue the lost media files back without a PC. Hence, if you want a safe and secure method to perform Android photo recovery, you can try the best and reliable data recovery tool.
When the media files get deleted, it's not actually be removed forever. And it has been just marked & hidden on your mobile phone that's why this data recovery tool can find and retrieve it easily.
Note: If you try to restore lost data right after deleting them, you will have more chances of getting them back. But, if you do it after a few weeks or months, then you may lose them forever.
FAQ (Frequently Asked Questions)
When Do You Need To Format An SD Card?
Here is the list of the common circumstances in which you need to format the memory card:
To remove the virus on the memory card.
When you buy a brand new memory card, you have to format it before use.
To repair the error messages such as 'The disk is not formatted', 'you need to format the disk in drive', or 'SD card showing the wrong size'.
To allocate a new file system that is compatible with your computer.
How Do I Save Data To My SD Card Before Formatting?
Well, you can save your data before reformatting through the built-in tool (Backup & restore). To do so, you have to go to the Backup & Restore, and then click the Set-up backup. Next, select where to store the backups. After doing so, you need to select what file you want to save. Finally, review the backup settings, then save settings & run the backup.
How To Recover Photos From A Formatted SD Card For Free?
If you've kept the backup of your deleted photos then you can easily bring them back from your backup folder. But, if you don't have the backup of your lost photos then you can recover data from memory card free with the help of a trustworthy Photo Recovery Tool. I've already stated a lot about this software in the above section of this blog but, I still would like to again mention that it is the best recovery software. I am saying so because you cannot use this tool only in Windows PCs but also in Mac PCs as well.
Time To Sum-Up
Losing pictures and other stuff from memory card can take place due to several reasons. If you've unintentionally formatted the SD card then do not worry anymore. Just make sure that you do not copy any new file to the memory card.
After going through the whole article, now you must have come to know how to restore sd card data after formatting with the best manual or automatic solutions.
But, if you want an instant way for retrieving photos from a formatted memory card then I will recommend you to try the proficient formatted memory card recovery tool.
Taposhi is an expert technical writer with 5+ years of experience. Her in-depth knowledge about data recovery and fascination to explore new DIY tools & technologies have helped many. She has a great interest in photography and loves to share photography tips and tricks with others.