SD cards can be easily formatted on Android phones, Windows PCs, or digital cameras. But at times, you may encounter the situation when you can't format SD card due to several unknown reasons. In such a case, removing the write protection from SD card, running the chkdsk, cleaning SD card with Diskpart, and formatting the card in Windows Disk Management can solve the SD card won't format Android/Windows issue.
Due to SD card is not formatting issue, you eventually end up losing your data stored in SD card unless you have already backed up the memory card data before the issue surfaced. I am saying so because once the SD card refuses to format it is obvious that you will not be able to access its data and none of them will be there to read. Therefore, it is important to fix unable to format SD card problem as soon as possible.
In this optimized post, you will learn a few different solutions on how to format a memory card which cannot be formatted on Android/Windows PC effortlessly.
Besides, you will get a powerful SD Card Recovery software to recover data after formatting SD card. Simply download this advanced software on your PC by clicking the button given below and run it to get your data back.
Rated Excellent on

Trustpilot
Free SD Card Recovery Tool.
Recover data from corrupted, damaged, & formatted SD cards of all brands on Windows. Try now!
But, before proceeding further, let us first look at one of the real user's examples.
Practical Scenario:
Strangest thing I have 128gb MicroSD card.

Ive tried formatting in Windows 10, Disk Mgmt, Diskpart, AOMEI, EaseUS, SD Formatter, Android, old camera, Roku – no matter what I do it does not format

It is currently exFat, I can still view the files. I have tried multiple adapters It is a SanDisk Ultra microSDXC

The weird thing is via Windows I can delete and create files on the disk without errors. Once I remove the card and reinsert, the changes are gone (what I deleted is there, what I created is not)

I would think it was write protection but wouldnt that produce an error and there is no write protection switch on the microsd card itself afaik , only only on the adapter and I tried different readers and adapters

Source– TenForums.Com
How to Identify SD Card Not Formatting Issue on Different Devices?
Different devices throw different error messages when they cannot read or format a corrupt memory card. Some of the popular errors are mentioned here below –
On Android devices
On Windows system
The disk is not formatted, do you want to format it now?
SD card show invalid file system (RAW).
On Digital Camera
Card cannot be accessed. Reinsert/change the card or format card with camera.
If you are also getting one of these or similar errors then you can be sure that your SD card has corrupted.
Reasons behind Can't Format SD Card Issue
By now we have understood that when a memory refuses to format, it means that the card is running into some sort of problems related to the file system.
For example, FAT32 card is used in some specific device, but when it is used in different devices, then the file system turns raw and hence, Windows PC cannot recognize it. The memory card does not show up as mass storage and so on.
Though it is said that formatting the card will fix the problems, but ultimately the formatting fails as well. What causes such issues? Here are few reasons that are responsible for the occurrence of SD card won't format issue –
microSD card is write-protected and therefore Windows is unable to format it.
The card has a bad sector and hence it becomes corrupted and won't format.
Using the card in multiple devices such as phones, computers, cameras, tablets can easily make your card infected with the virus. Making your Android device and Windows computer hardly format the card to remove virus completely.
microSD card got corrupted due to file system error and hence you get 'can't format SD card' error.
And so on.
So, whatever the reasons would be behind the occurrence of 'can't format SD card on Android' or 'can't format SD card Windows PC', you can follow the below-mentioned solutions to fix it.
How To Fix Can't Format SD Card issue on Android/Windows PC/Camera?
Method 1- Remove Write Protection/Password From MicroSD Card
This is the first thing that you must check. If your memory card is locked then you must unlock it. Check if any lock switch is there or not. If there is any lock switch and it is locked then it means that your card is write-protected. So, how to remove write-protection from card?
Simply slide switch to unlock position. That's it.
If you have locked your card with a password, then simply remove the password from the card.
Method 2- Run CHKDSK Command To Solve SD Card Won't Format Issue
Another yet option that you can try to fix SD card won't format Android/PC is chkdsk command. When your device shows cannot format SD card error, running CHKDSK command can eventually help you to solve it by checking and repairing the errors on a disk.
Here is how you can run chkdsk on your Windows PC:
First, connect your SD card to PC using a card reader.
Then, go to the Start menu & type the 'cmd' in a search box.
Click on the Command Prompt (CMD) option >> choose Run as administrator.
Once the cmd Window opened. You have to type 'chkdsk' text followed by your SD card drive letter, a colon & /f. (E.g., chkdsk G: /f)
Next, hit Enter.
Now, chkdsk command will check for the errors and will fix them for you.
Method 3- Change The Drive Letter & Paths (If SD Card Is Not Detected)
Most of the time, users can't initiate to format the SD card just because the SD card is not showing up. Thus, in order to make it detectable. Follow the below steps:
Connect your SD card to PC using a card reader.
Go to start menu & type compmgmt.msc in a search box >> hit Enter.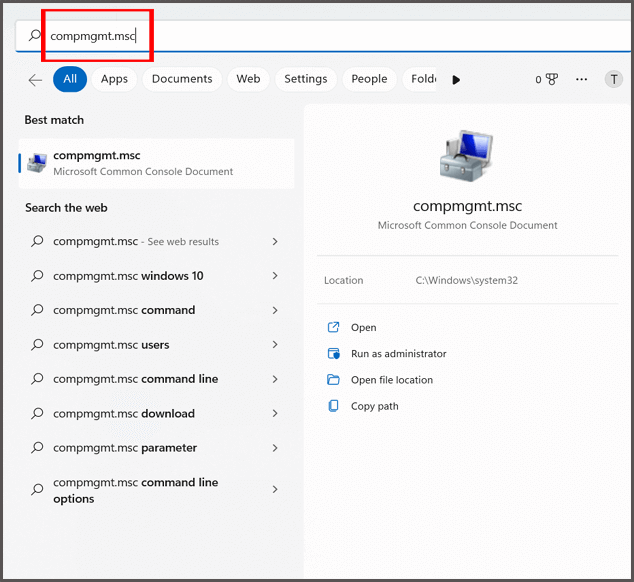 In the Storage option, choose Disk Management.
Make right-click tap on a disk for which you want to change the drive letter >> choose Change Drive Letter & Paths.
Under a dialog box >> click on the Change.
Now, check in the Assign the following drive letter.
Choose a new drive letter for your SD card >> click OK.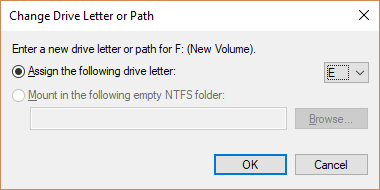 Now, close a Disk Management window & restart the PC.
Again, connect your SD card to PC now it ought to be readable. When your PC detects an SD card, just format it.
Method 4- Format The SD Card By Using Diskpart
If none of the above solutions helped you to troubleshoot SD card won't format on Android/Windows PC then try to format the SD card by using the DiskPart.
Follow the below step-by-step guide to do so:
Step 1: First, connect your SD card to PC using a card reader.
Step 2: Then, go to Start menu & type the 'cmd' in a search box.
Step 3: Click on the Command Prompt (CMD) option >> choose Run as administrator.
Step 4: Once the command Window opened, type the "Diskpart," & hit Enter.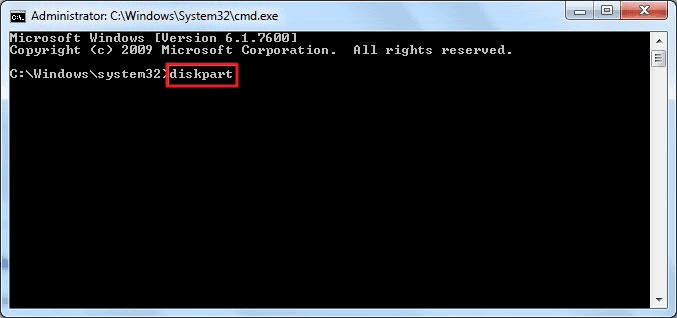 Step 5: Now, type each of the below commands and make sure to hit Enter after each command.
List disk.
Select disk # (Here # means a disk number).
List partition.
Select partition # (here # means a partition number).
Format fs=ntfs quick.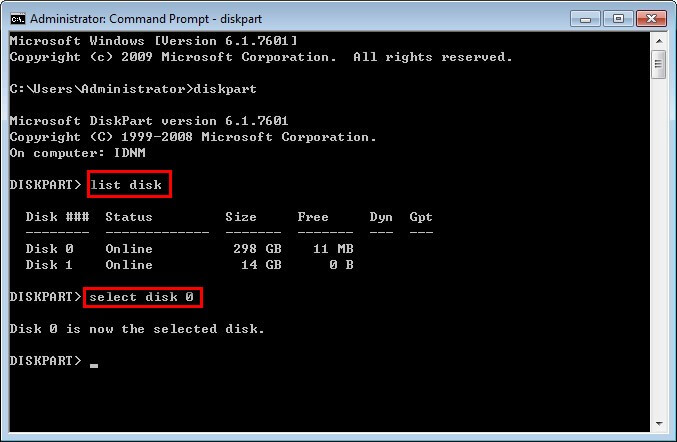 Method 5- Use Disk Management To Format SD Card For Android On PC
In case, if you are unable to format SD card in mobile, try formatting it by using the Disk Management. Though this utility will enable you to manage & view the drives along with their partitions.
So, what are you waiting for? Just follow the below steps to format the SD card with Disk Management and solve SD card cannot format Android on PC.
Go to Start menu >> type the Computer Management in a search box.
Choose the Computer Management option from a list.
Then tap on a Disk Management option in a left pane.
Under Disk Management window, you can find & right-tap on your SD card >> select Format.
Choose the file system (FAT32, exFAT, or NTFS.
Finally, choose the option "Perform a quick format" >> click OK.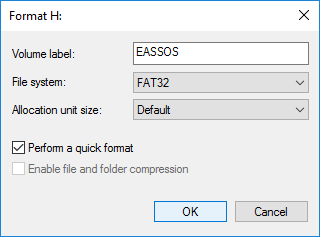 Method 6- Use Third-Party SD Card Formatter To Format Your Memory Card
Last but not the least, even after trying the above fixes if your SD card won't format Android or PC, try any third-party SD card formatter tool for formatting your SD card.
There're numerous such tools that can help you to get your work done. Hereafter, search for an ideal choice & fix "can't format SD card Android or Computer" issue.
Also Read: Format SD Card To FAT32 On Windows 10/8/7
Best Solution to Recover Data from SD Card After Formatting It
This is the best solution to recover and back up data to the computer from the memory card that throws "unable to format SD card" error. If your card has important or valuable data that you want back up before formatting it then this is a must-follow step for you.
I am saying so because using SD Card Recovery Tool you can retrieve media files such as photos, videos and audio files from can't format SD card.
You don't have to worry about it even if the SD card is inaccessible. This powerful SD Card Recovery tool will completely restore all pictures, videos, and audio file formats. It doesn't matter whether your card is write-protected, locked, corrupted, virus-infected or has any other issues. It will help you to extract all media files with ease in just a few simple steps.
The best part about this software is that it is available for both Windows and Mac PCs.
emid

emid


* Free version of the program only scans and previews recoverable items.
To know how this software works, refer to its user guide.
FAQ (Frequently Asked Questions)
1. How Do You Fix A SD Card That Won't Format?
Well, to fix SD card that won't format issue, first of all, try to remove the card from the mobile phone or camera, and re-insert it again. After doing so, if the problem still there then takes out the SD card and connect it to the Windows PC or laptop. Choose one of the below methods to format the SD Card on Windows 10/8/7 PC:
Format an external SD card using cmd
Format Android SD card using Disk Management
2. Why Can't I Format My SD Card On My Android?
The error message "won't format SD card" often happens due to the following reasons:
The SD card gets infected with virus.
There are bad sectors on the SD card.
The SD card is corrupted due to file system errors.
3. How Do You Format SD Card If It Is Not Formatting?
To format the SD card, you can try the Windows Disk Management Method. To do so, first, open the Disk Management by going to This PC/My Computer > Manage > Disk Management. Then, find and right-click on SD card, and select the Format option. Select a proper file system like FAT32, NTFS, exFAT, and perform a quick format. Then, click 'OK'.
Conclusion
There are several causes for the occurrence of can't format microSD card issue and several solutions to fix the same as well. From the above blog, you must have learned how to fix SD card won't format issue on Windows PC, Android phone and on camera.
However, if you have valuable photos, videos or audio that you want to recover from your microSD card before formatting it then you must use SD Card Recovery Tool. This tool will definitely help you to recover lost data from SD card in no time.
Taposhi is an expert technical writer with 5+ years of experience. Her in-depth knowledge about data recovery and fascination to explore new DIY tools & technologies have helped many. She has a great interest in photography and loves to share photography tips and tricks with others.