Are you unable to format raw SD card and so you want to know how to format raw SD card. Well, don't worry because you have visited the very correct page. I have seen that there are several people who want to know why 'Raw SD card won't format' error occurs and what can be done to fix 'raw SD card won't format' error.
This is the only reason for what I have decided to write a blog on this topic. I found that there is not complete information and solutions related to this topic available yet anywhere. But, here, I assure you that I will not let you down.
You will exactly get the solutions for what you have come to this page.
So, without any further delay, let us know something about this error and what causes this error to come. Also, you will get to know how to fix raw SD card won't format error in easy ways.
How To Repair Raw SD Card Won't Format Error?
Here, I will now provide you the best solutions to fix raw SD card won't format error. So, do not waste your time anymore, just try them once and get rid of this error and access your SD card data easily.
Solution #1: Format Raw SD Card Using CMD Option
Command Prompt option acts as a command line on the system which also includes formatting the drives. When the system is recognized as a raw drive then it is possible that you will not able to format raw SD card with simple clicks.
In that case, you can try the CMD option to format raw SD card. So, to format memory card/SD card using command prompt option, you can follow the below steps:
Run Command prompt in your system.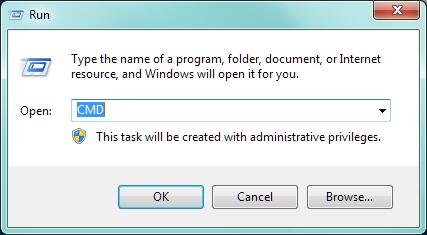 Next, you have to type "format K: /fs:fat32" or you can type "format k:/fs:ntfs". Here K is the name of the SD card's drive letter that you have to replace with the drive letter how your SD card shows in the system.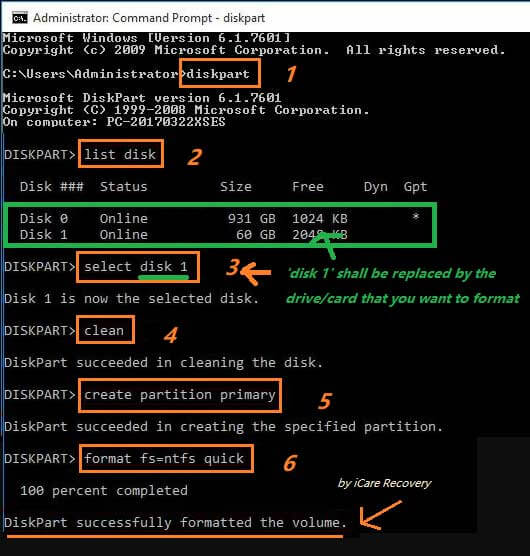 Solution #2: Force Format SD Card
If you have a raw SD card and is failed to format then you can only do is format SD card forcibly. This is because the raw file system cannot be recognized by the system and your SD card will not be accessible n anymore.
Also, a message will pop u that will ask you to format raw SD card every time before you can use it. The issue here is that you can't even right-click and select format options from there and format it easily.
So, in that case, you have to forcibly format the SD card. And, to do so, you can try:
Format it on smartphone or digital camera
Use a free disk format tool
NOTE: If you are still failed to fix raw SD card won't format error then it is possible that there are some other issues. To fix those issues, you need to repair the SD card before formatting like repair SD card's bad sectors, remove write protection and recover data from write protected SD card, etc.
However, if after having a bad sector in SD card you lose all data from it then don't worry just try once to recover data from SD card with bad sectors.
Solution #3: Format Raw SD Card In Windows 10/8/7/Vista/XP
If you using desktop or laptop then you may do the formatting it on your PC with a formatter, Windows disk management format and Windows format function.
Those who are using Windows PC, CMD is the best option to force format memory card which cannot be formatted and fix raw SD card won't format issue.
So, here we go…
Format Raw SD Card Using Disk Management Option
First of all, you have to open CMD option and type there 'diskmgmt.msc' and then disk management utility will appear. You have to find there the SD card that needs to be formatted. After finding it, select 'Format' from the right-click menu.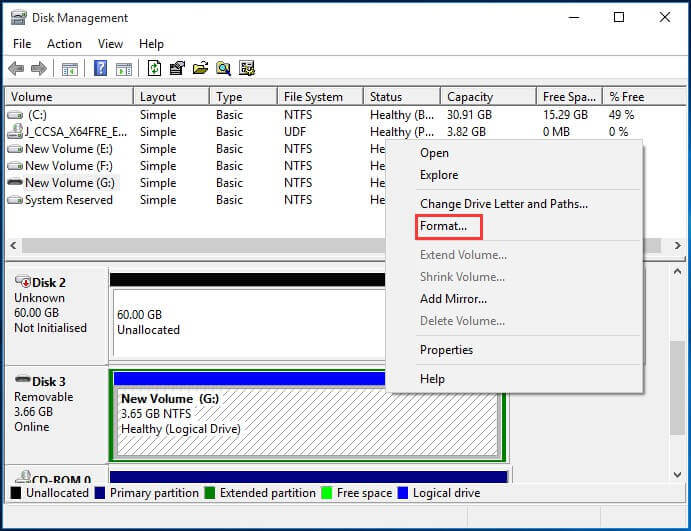 Now, in the format Window, you have to customize the file system, volume label, allocation unit size and select if you want to perform a quick format and then enable folder compression and then click OK.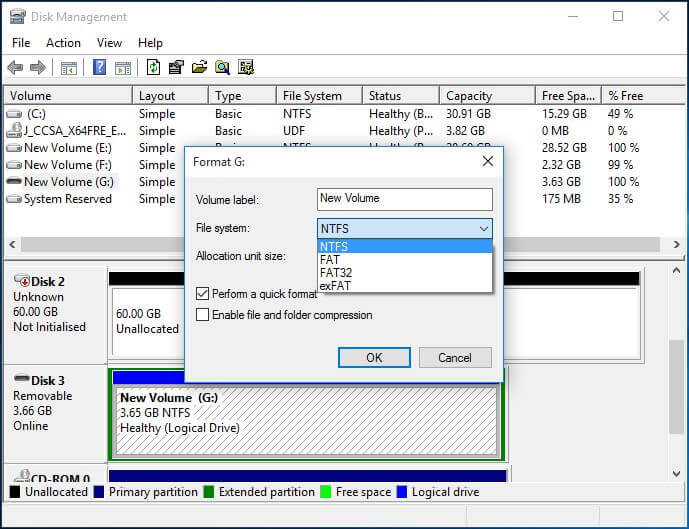 Disk Management sometimes sends a warning message which reads "Formatting this volume will erase all data on it. Back up any data you want to keep before formatting. Do you want to continue?" After you get this message, click on 'OK' to format the SD card and it should be finished in a minute if you select a quick format option.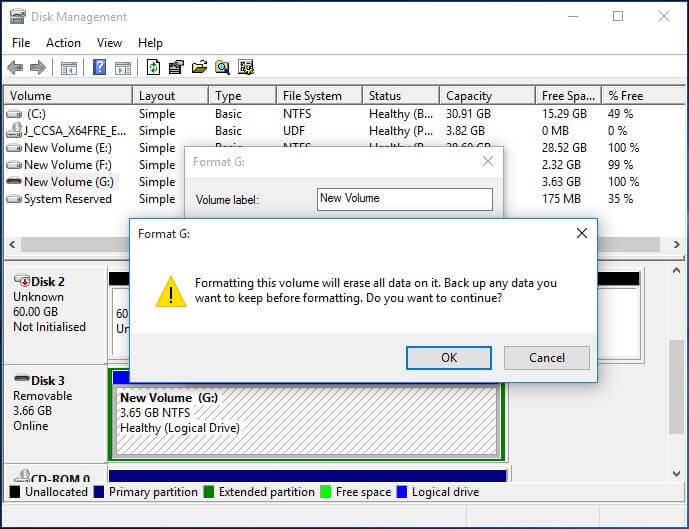 Format Raw SD Card Using Windows Format Function
First of all, go to 'My Computer' and then find the SD card.
Next, you have to right-click the SD card and then click 'Format' action and then select 'quick format' as format type, if you want to delete the complete data on it then you can select a full format.
Lastly, click on the option 'OK' to begin the format process.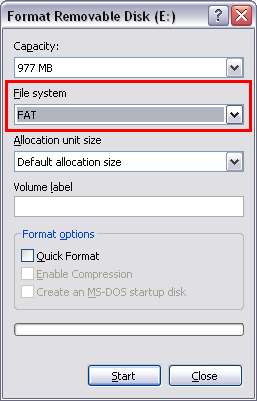 Ultimate Solution: Try SD Card Recovery Tool To Recover Data From SD Card
Well, if you ever find that your data has been deleted or lost from your SD card then try SD Card Recovery Tool. Yes, this recovery tool will help you recover lost photos, videos and audios from SD card in no time.
All you have to do is to follow the steps for data recovery from SD card as mentioned in the below section. SD Card Recovery Tool not only recover deleted data from SD card but also from other storage devices like memory card, microSD card, pen drive, external hard drives, etc.
This recovery tool is compatible with both the platforms; Windows as well as Mac OS. So, you can download and install it from the below buttons as per your niche.
emid

emid


* Free version of the program only scans and previews recoverable items.
Steps To Recover Lost Data From SD Card
Step 1: Select Desired Location
Firstly, select the drive, external media or volume from which you want to recover deleted media files. After selecting, click on 'Scan'.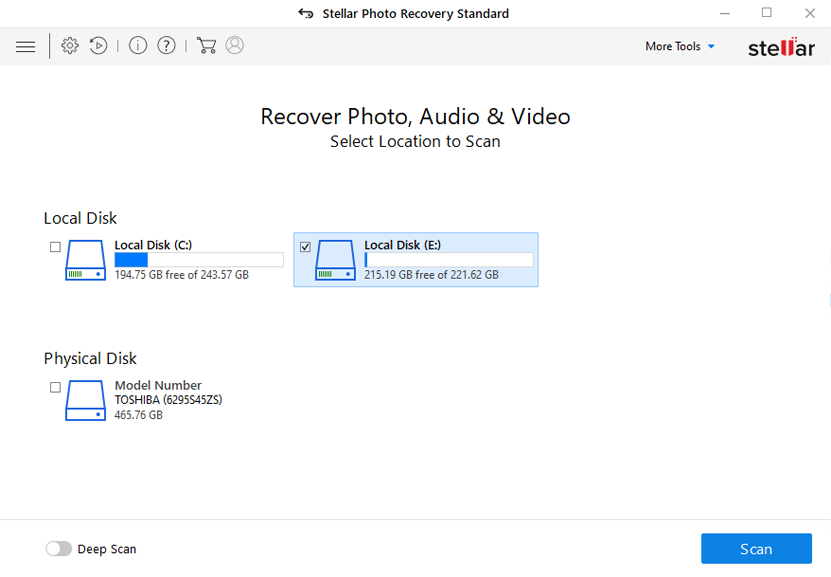 Step 2: Preview Recovered Media Files
Next, you can preview the recoverable media files after the scanning process is completed.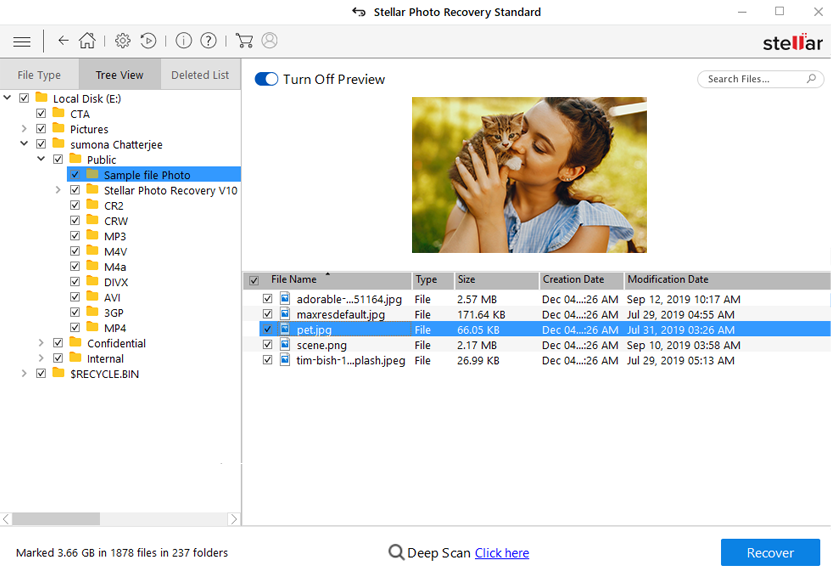 Step 3: Recover Media Files
Lastly, you can select the images, audio, video files you want to restore and click on 'Recover' option to save them at the location you want.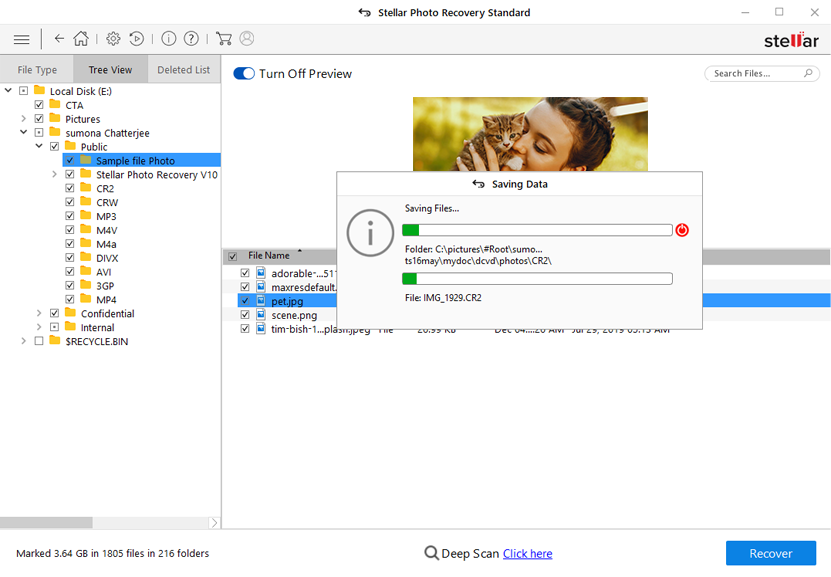 Raw SD Card Won't Format Happens To Which Devices?
The raw SD card won't format error may occur due to several types of memory card on several kinds of phones and digital cameras:
SDXC card, SDHC card, microSD card, miniSD card…
Toshiba SD card, Samsung SD card, Fujifilm XC card, SanDisk SD card…
Blackberry, HTC SD card, Samsung galaxy SD card, Nokia SD card, Honor SD card, etc…
Sony SD card, Canon camera SD card, Nikon SD card, Olympus SD card, Samsung camera SD card, Fujifilm SD card…
Final Verdict
As I have already mentioned that I won't let you down in the very first part of this blog, so I think I am done with it. I hope I have provided enough solutions that will definitely help you fix raw SD card won't format error.
Also, you might have now got an idea of why raw SD card won't format error occurs. Apart from that, I have also provided the best solution to recover data from SD card that throws SD card error due to which it becomes raw.
So, do not forget to use SD Card Recovery Tool in that case to restore lost data from SD card.
Hope, that's enough for you. So, all the very best to you…
Taposhi is an expert technical writer with 5+ years of experience. Her in-depth knowledge about data recovery and fascination to explore new DIY tools & technologies have helped many. She has a great interest in photography and loves to share photography tips and tricks with others.